This is an inspiration from Denise @dswigle to join the #MarketFriday Challenge! If you haven't followed her yet; please do so now as she is one of those genuine encourages with a true heart and soul to support people on Steemit.
For today's post, I decided to share yet again another discovery of mine at the local wet market. No matter how frequent I've walked past these streets, I always find something new and interesting. Who would have thought that walking in a local market can be so much fun!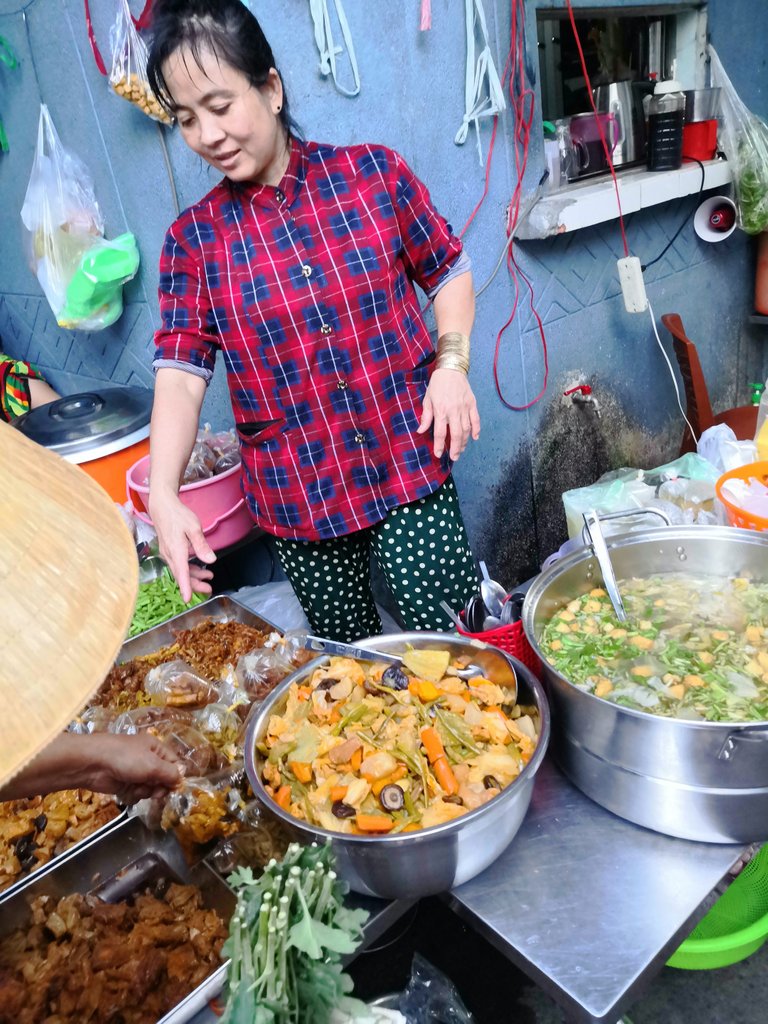 This lady has her stall set up at the corner of one of these streets and displayed for passerby's are ready cooked dishes. These dishes are mainly vegetarian; some deep fried, some braised and some in soup form. I was intrigued with the dishes so I stopped by to have a look. It does look very inviting and I was very close to buying some back.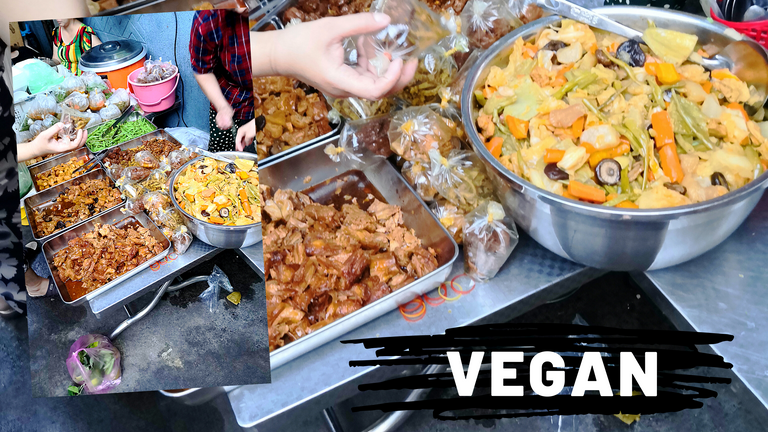 However, since I've already bought my fresh vegetables and meat for the week. I decided against spending unnecessarily. After all, it's just me alone, I can't eat that much anyway. Having said that, I would definitely try her dishes one day; it smells really tasty 😆
---
This is the one tag and weekly challenge that I try to make a point to join; not to mention that I'm also a fanatic when it comes to sight seeing or shopping in any form of market - indoors, outdoors, food, textile, accessories and etc.
It is always interesting to see the different markets around the globe!
There's so many different cultures and beauty in this world and the more we travel and open up our eyes, the more we gain.
It's easy to participate :
Go to the market! Any market will do! Food, Clothing, Plant or Animal, if you wish. You can go to the zoo or an art auction. Anywhere or anything that you pay money for a service.
Take pictures! Be creative (or not)
Tell us a little bit about the market, what brought you here?
Post the picture(s)
Don't forget to hashtag it! #MarketFriday by @dswigle
Minimum 250 words

---