This is an inspiration from Denise @dswigle to join the #MarketFriday Challenge! If you haven't followed her yet; please do so now as she is one of those genuine encourages with a true heart and soul to support people on HIVE!
This week I'll like to share about my latest findings of a local fruit in Vietnam. You may have heard about it Persimmon. An orange coloured fruit from the outside and inside. Usually grown in China, that's why it is famous among the Chinese but I recently found out that it is also grown in Da Lat, Vietnam.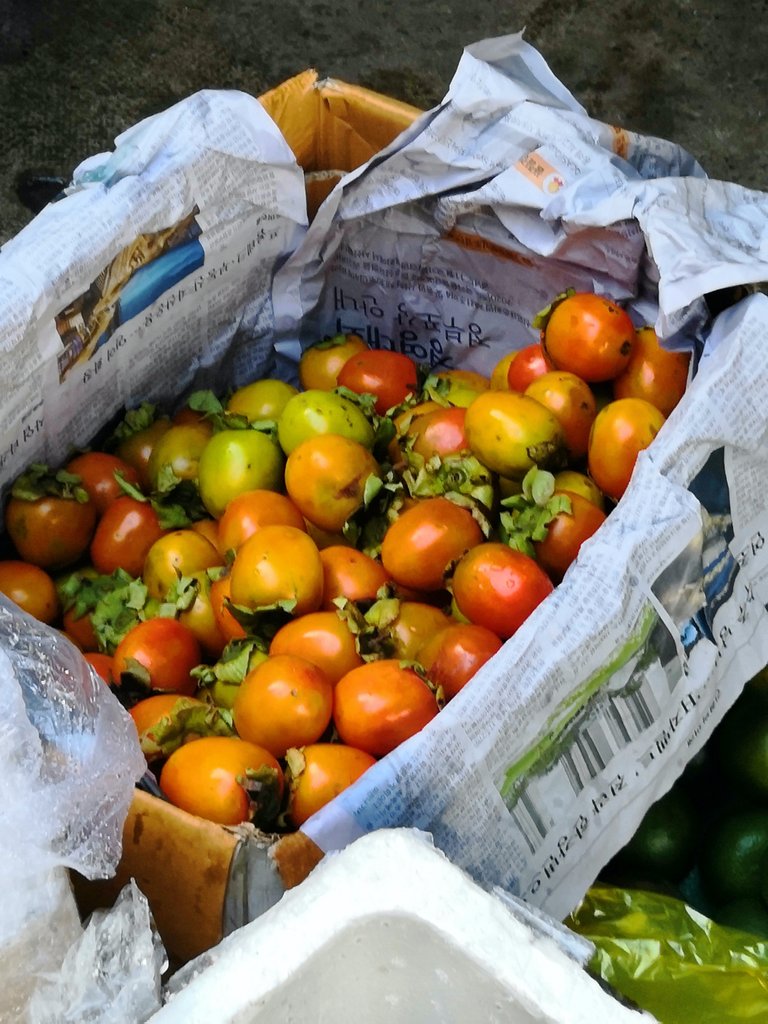 If those from China, it's more round in shape as compared to the ones in Vietnam - they seemed more oval; like an egg. I've seen it sold before in the wet market near my apartment but I wasn't sure what it was until the last few days. And since it was in season, it is extremely affordable. Of course, never judge a book by it's cover - these fruit sellers down't really have an idea of how to display their fruits. As long as they can find an empty walkway, that will be where they line up their boxes of fruits and let passerby like me pick and pay for our fruits.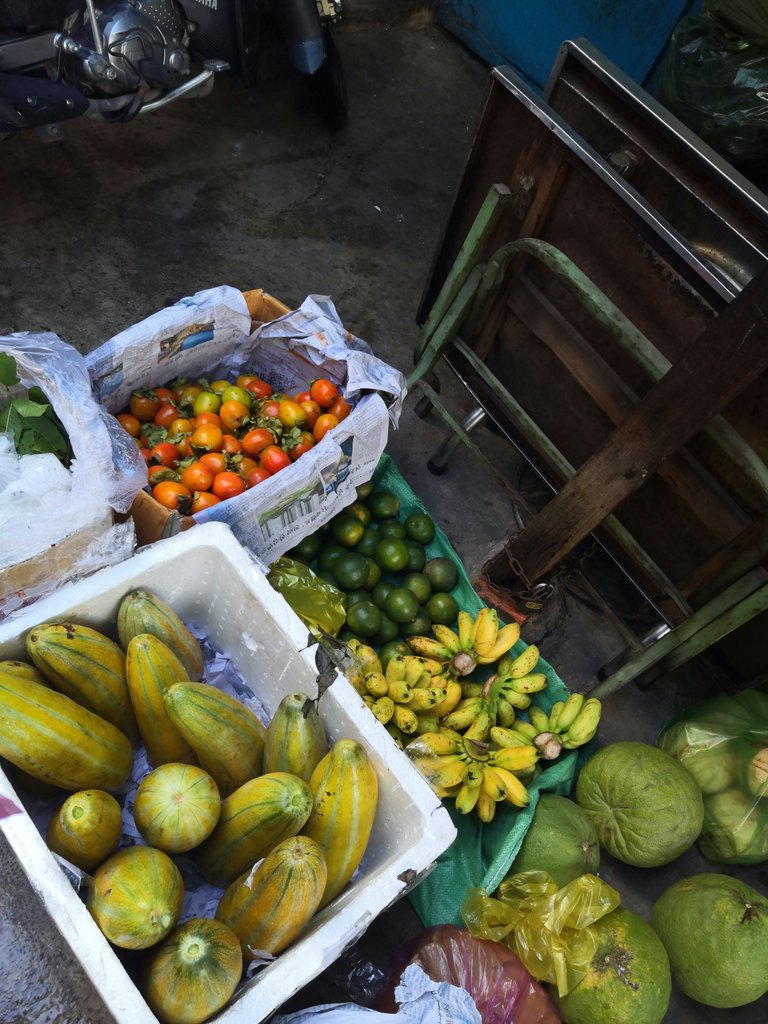 I used to be very concerned about hygiene and sanitation - I mean I still am but I learned to live with the basics; after all being here in Vietnam for almost 2 years, my stomach has gotten stronger than ever 😆. This is a usual sight in any local wet market and because it's a whole fruit, I'm more comfortable to buy.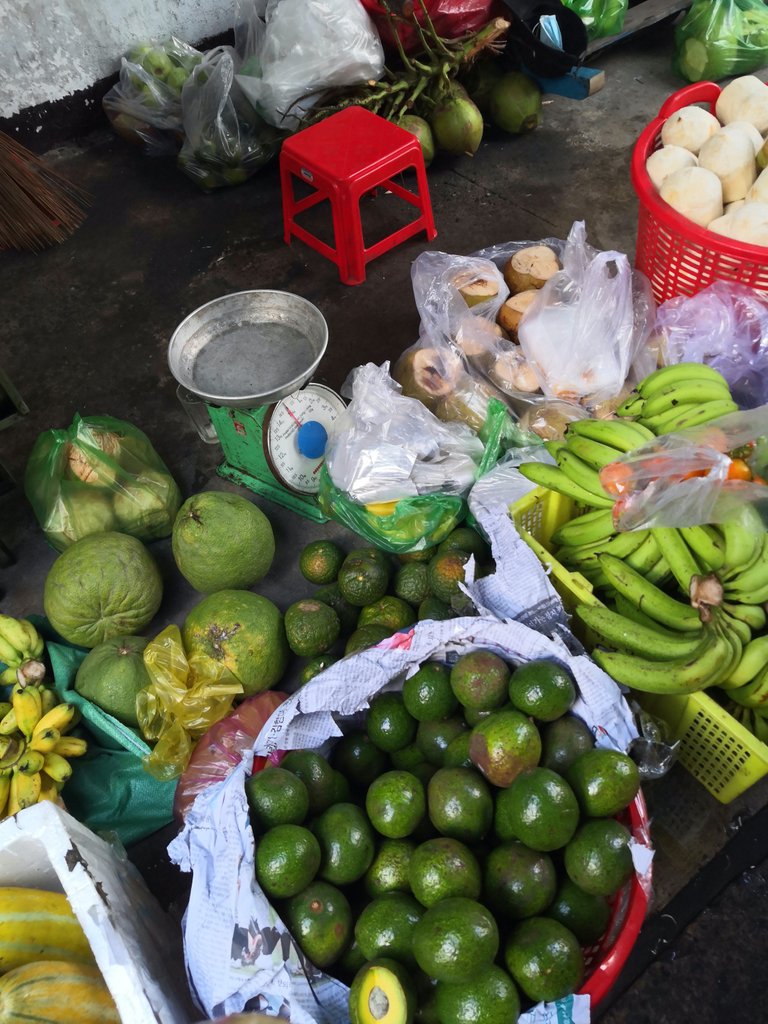 And because I don't speak much VNmese except for the basic of asking how much it is - I do understand numbers so if they tell me the price, I know just how much I need to pay. At times, I would stand next to other buyers and listen to how much they would pay for a bundle of fruits, vegetables, meat or seafood. And if it's within my range, then only would I start choosing.
I guess in a way, I found my own little way to understand and because I tend to go back to the same stalls to buy my provisions, they too have limited conversations with me except for the occasional smile or two. Which is fine with me because if they speak any more words to me, I would just shake my head or say Kong Hiu Tim Việt which means I don't understand Vietnamese.
---
This is the one tag and weekly challenge that I try to make a point to join; not to mention that I'm also a fanatic when it comes to sight seeing or shopping in any form of market - indoors, outdoors, food, textile, accessories and etc.
It is always interesting to see the different markets around the globe!
There's so many different cultures and beauty in this world and the more we travel and open up our eyes, the more we gain.
It's easy to participate :
Go to the market! Any market will do! Food, Clothing, Plant or Animal, if you wish. You can go to the zoo or an art auction. Anywhere or anything that you pay money for a service.
Take pictures! Be creative (or not)
Tell us a little bit about the market, what brought you here?
Post the picture(s)
Don't forget to hashtag it! #MarketFriday by @dswigle
Minimum 250 words

---