I intended to do people photography in the city today afternoon before picking up my daughter from school. Turns out there were vendors from abroad at the market.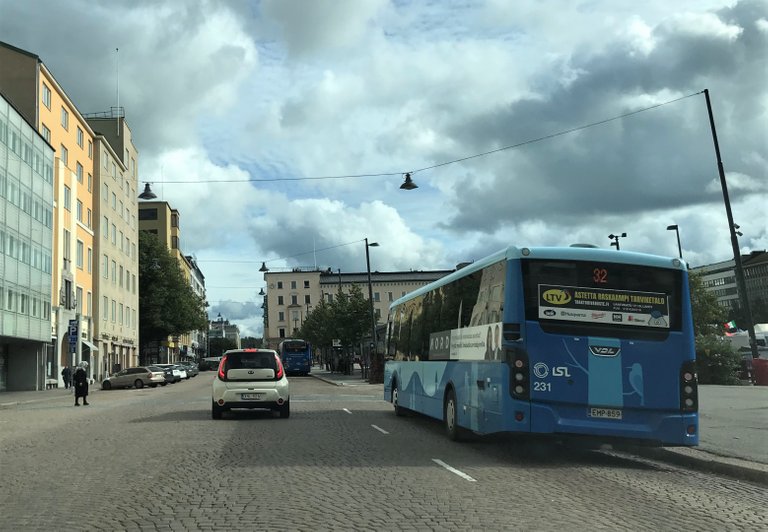 Driving on the northern side of the market square now. There's probably a free space to park my car at on the left.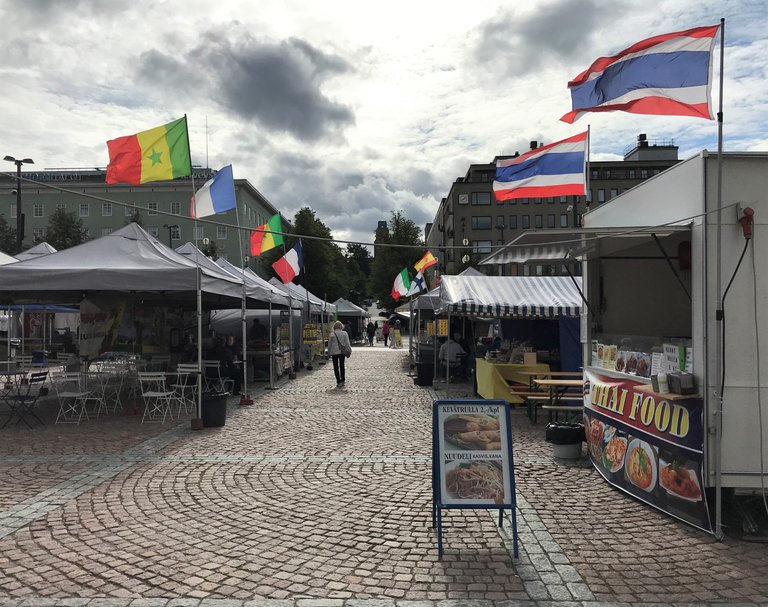 I didn't know there was an international market going on this weekend. On the left there's Senegalese and French street food. On the right, there's Thai food, Spanish, Italian and a Finnish stall.
An Italian guy was selling fudge. Their supplier was the same Manchester company whose products were on sale a couple of weeks ago at a market in another place.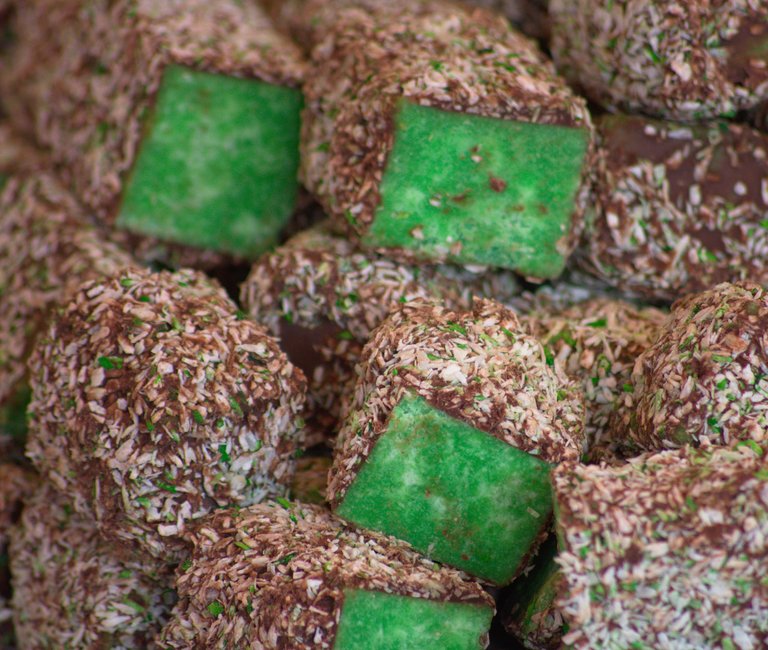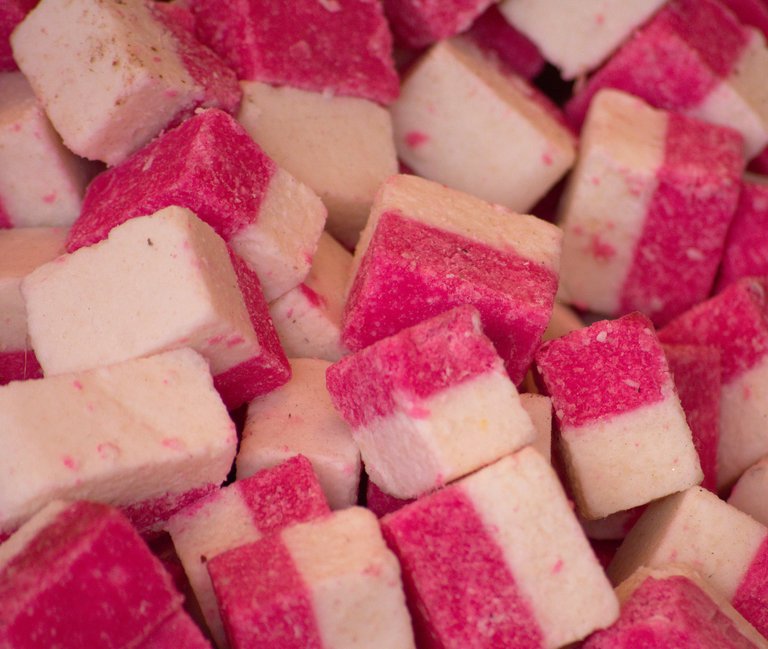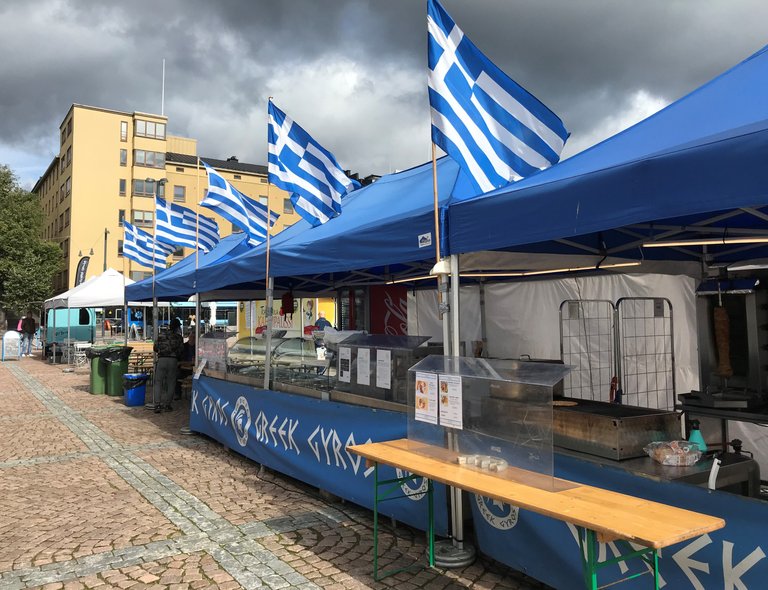 Greek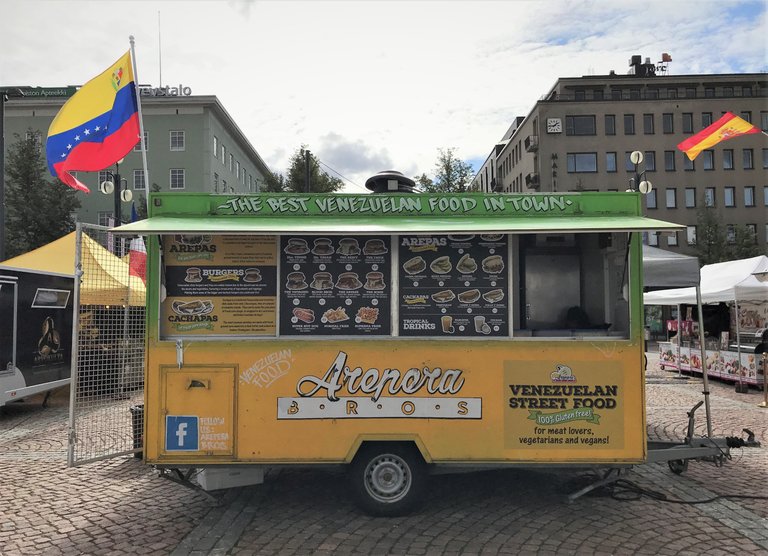 Wow! Venezuelan street food! These guys probably live in Spain because there are a lot of Venezuelan people living there these days. I can say without tasting their food that it must be the best Venezuelan food in town - because it's the only Venezuelan food in town. But one vendor selling liquorice actually said he had eaten at that stall many times because he liked the food.
Let's see what they have.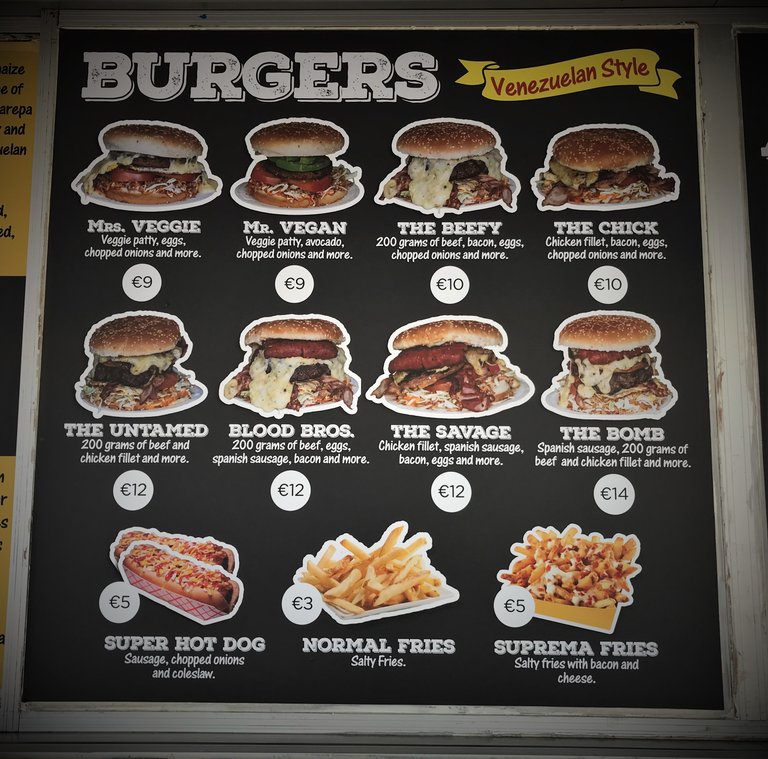 Burgers. Nothing unusual here. Somewhat more interesting than average becuase they've got Spanish sausage and avocado in them.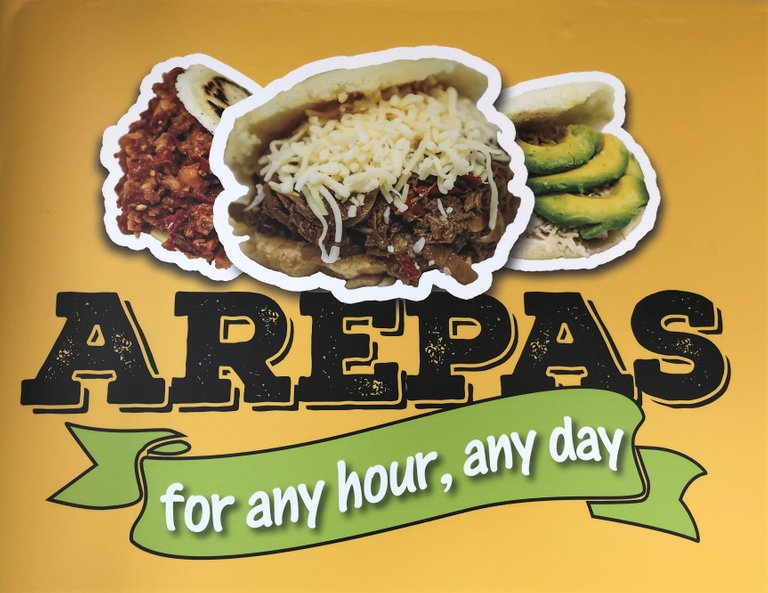 I've never even heard of arepas.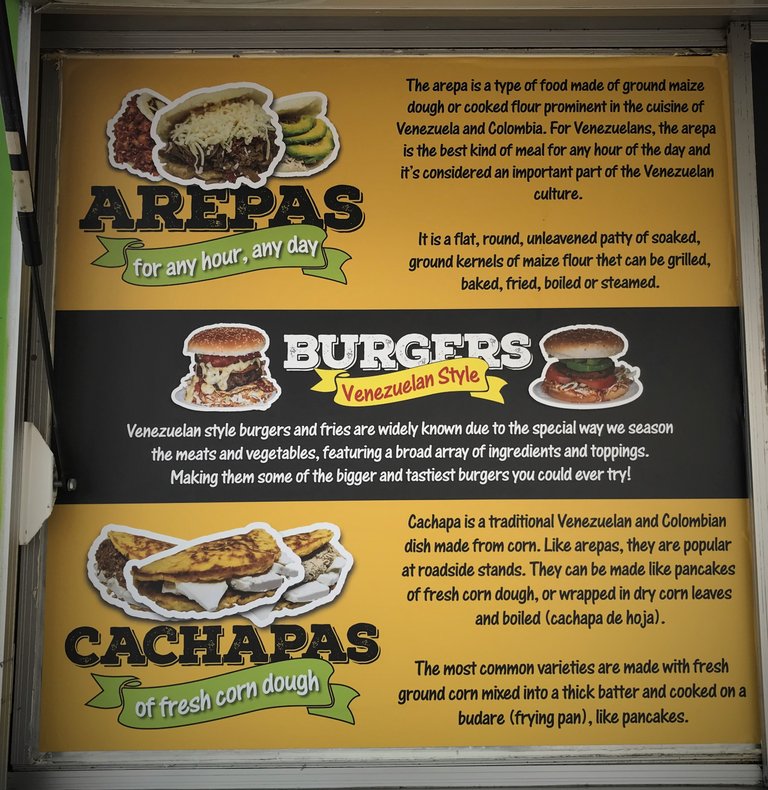 They've also got cachapas. I'll let the sign do the explaining.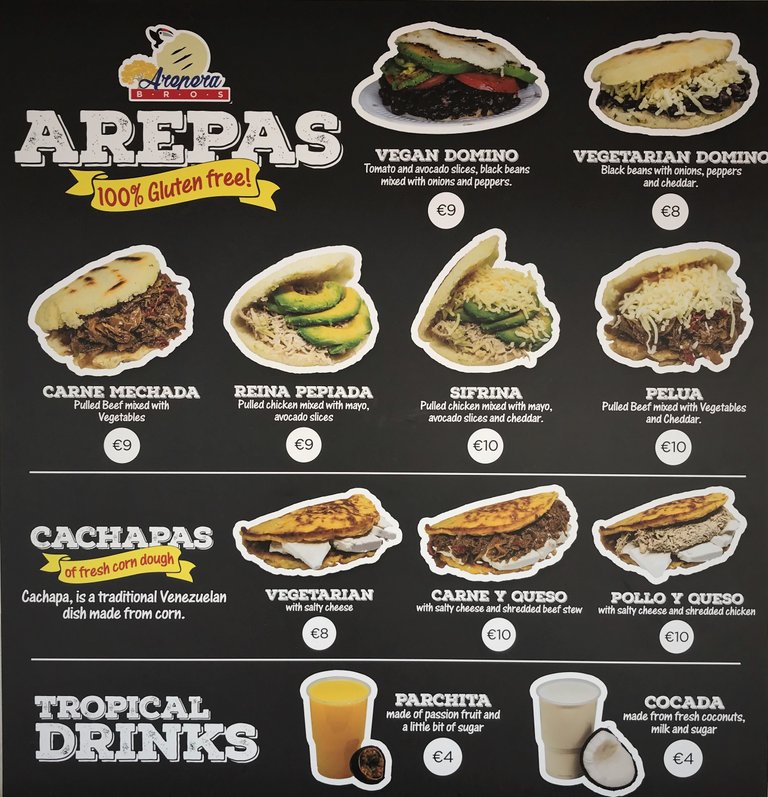 I didn't have time to eat because my daughter was waiting for me. But I did have a cocada. It was a good drink to quench your thirst with but it was also full enough to do something about your hunger as well!
This is the coconut drink.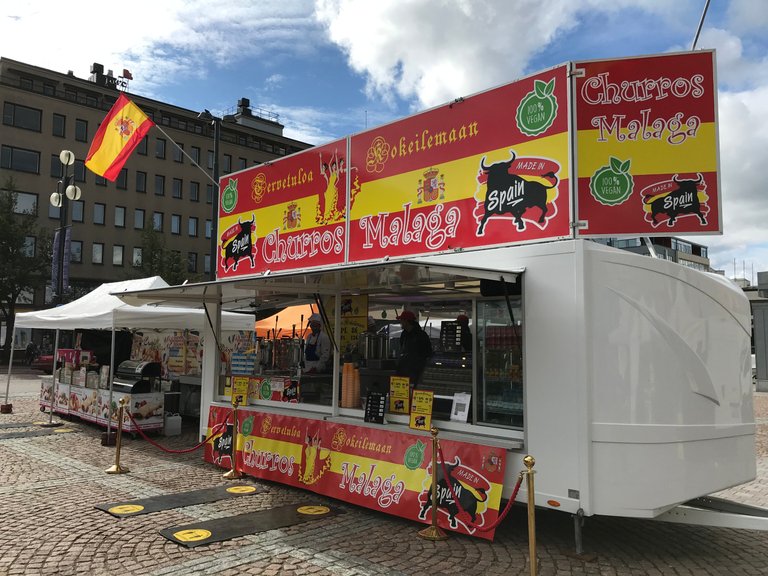 Churros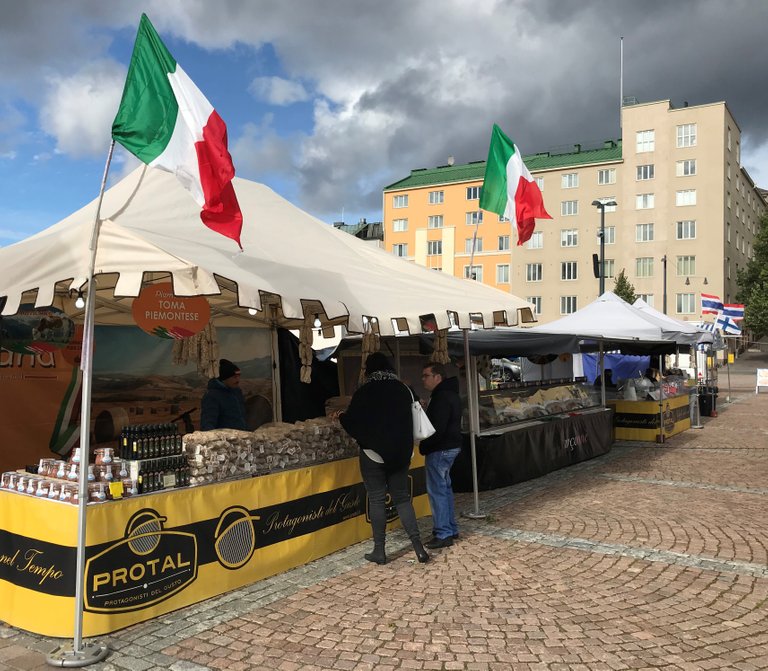 The Italians had various types of products, mainly sausages and cheeses.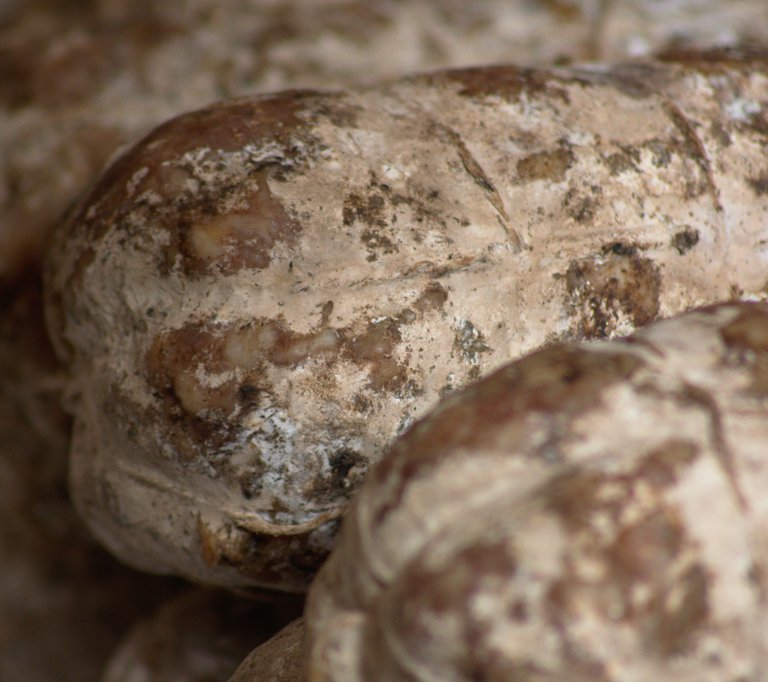 Sausages from Piedmont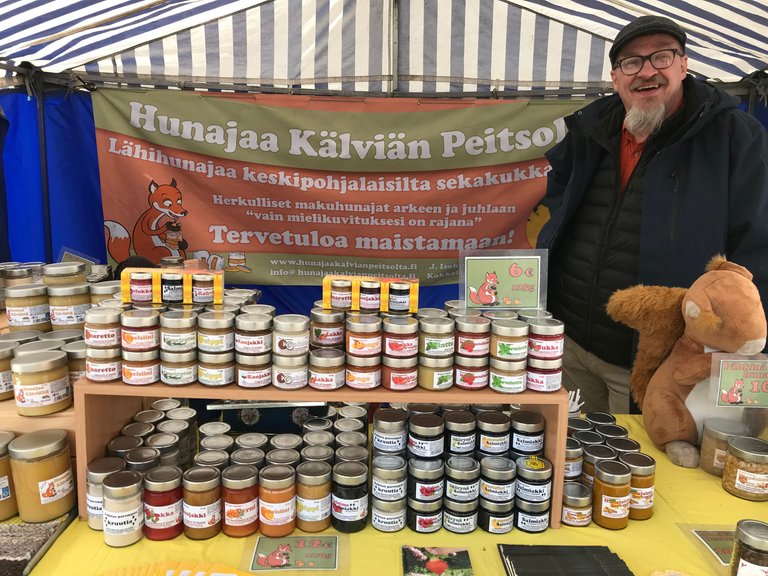 This guy is selling honey made in Kälviä in Central Ostrobothnia, Finland. The honey was flavored in so many ways that trying to remember them resulted in stack overflow. 😂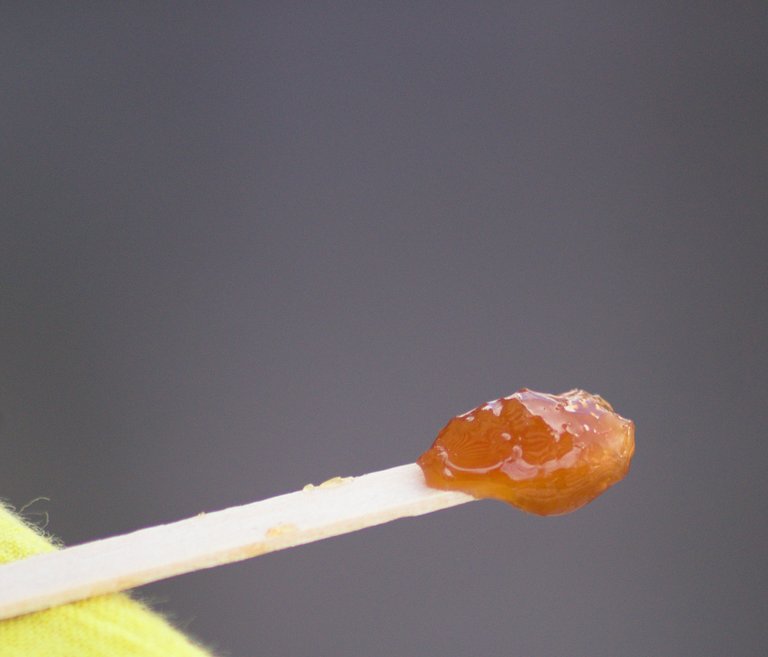 This is wood tar flavored honey. I think Finns must be the only people on Earth to use wood tar as a seasoning. It is used in sauces and lozenges as far as I know.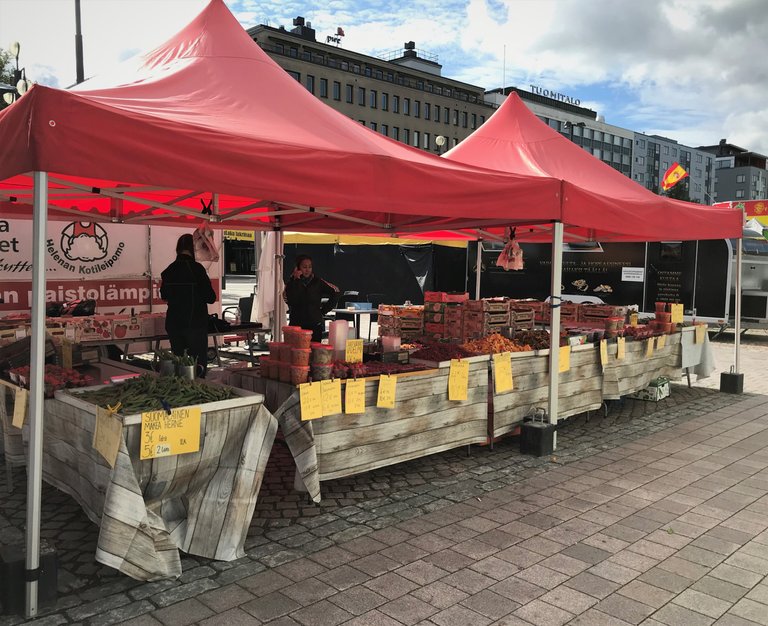 A stall operated by berry pickers from Southeast Asia. That's a market pretty much cornered by them. Many of them live here permanently and berry picking is a source of side income for them. Income selling berries and mushrooms is tax free.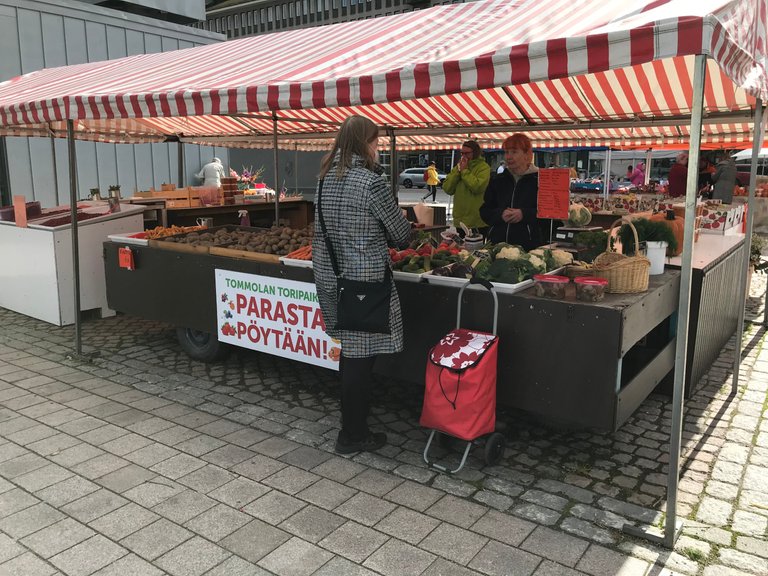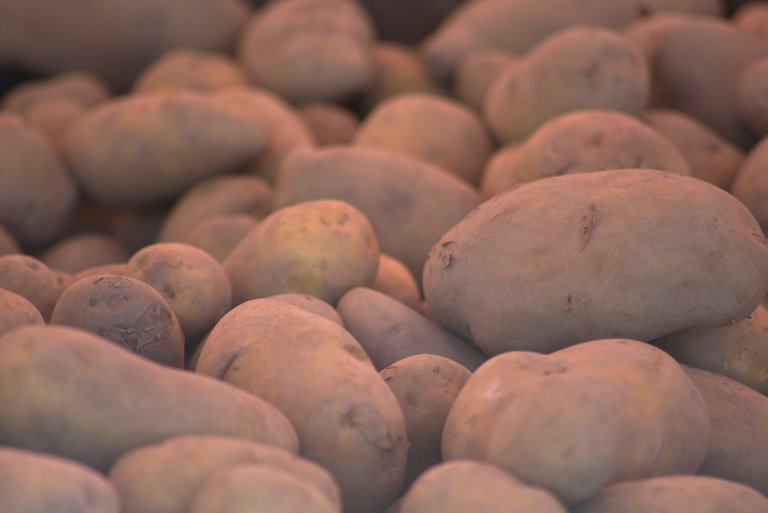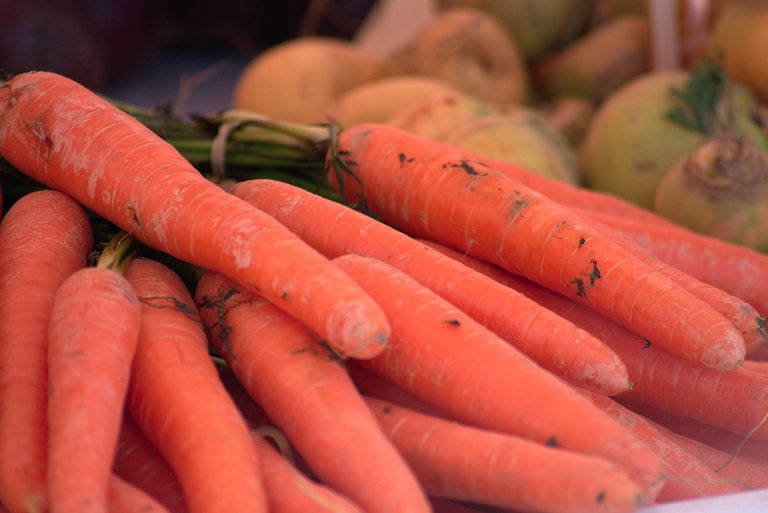 Now for the people watching.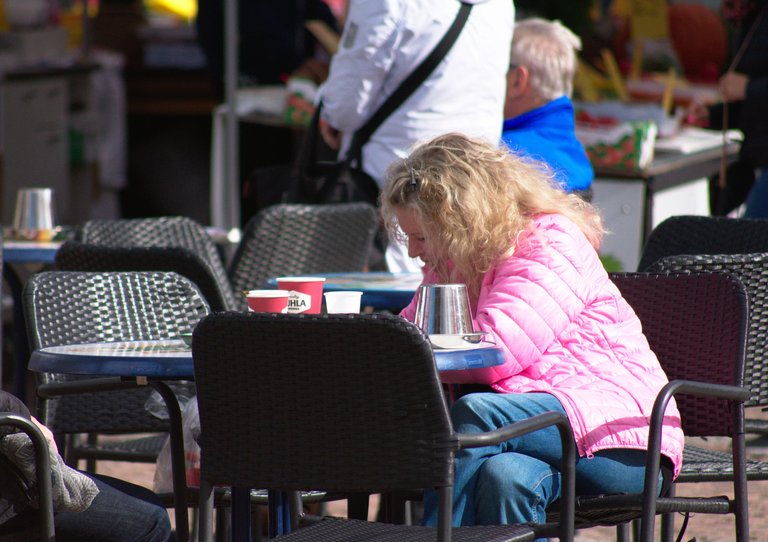 The market is a great place for stopping for a moment in the middle of a hectic day.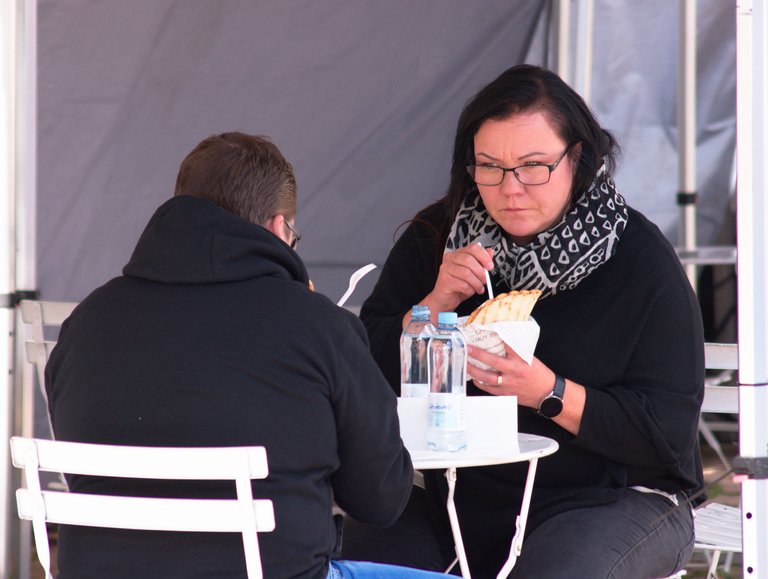 Or to a conversation over lunch.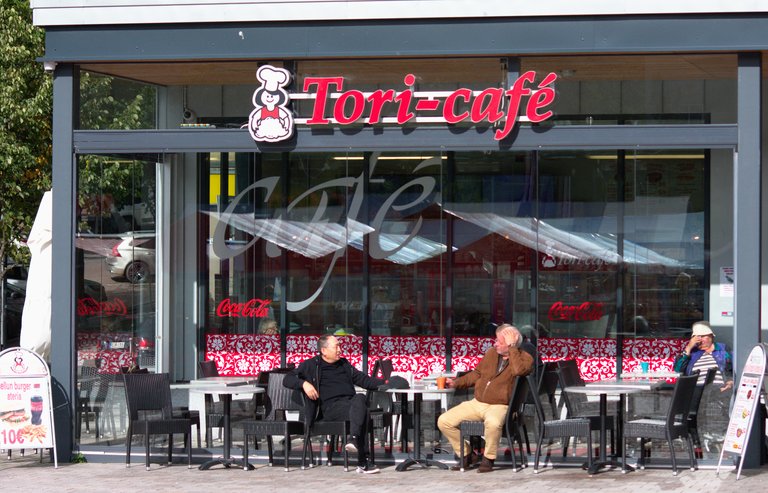 Or just socializing at an age when you have the time.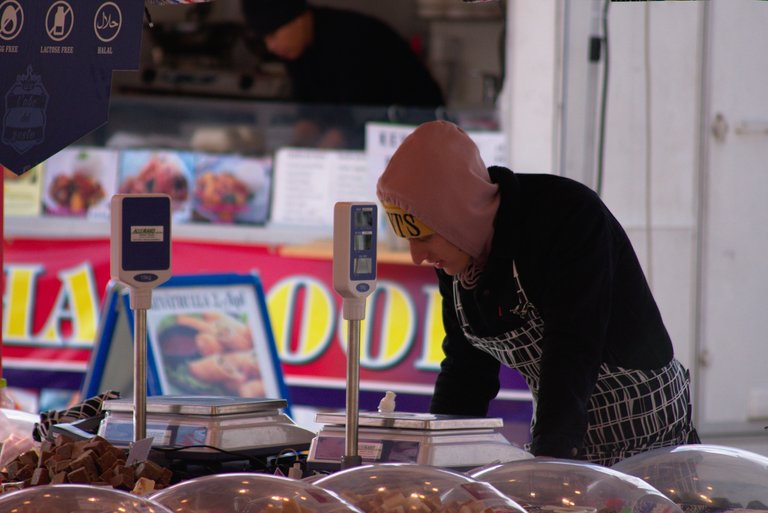 Vendors tending their merchandize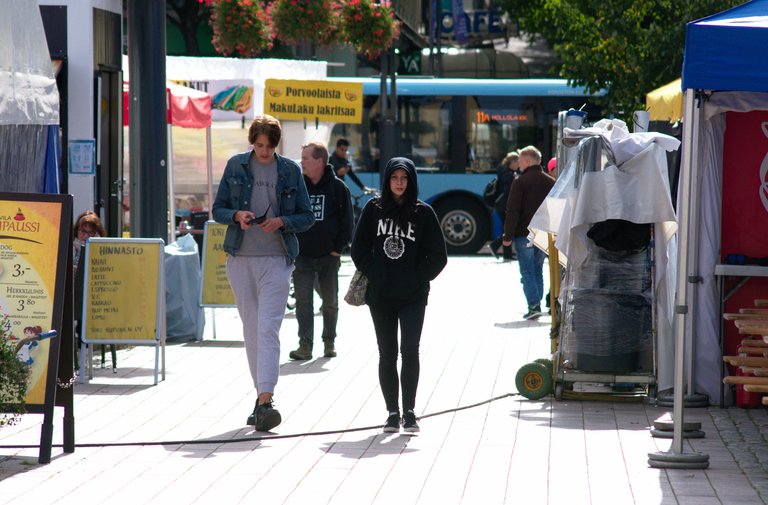 People coming and going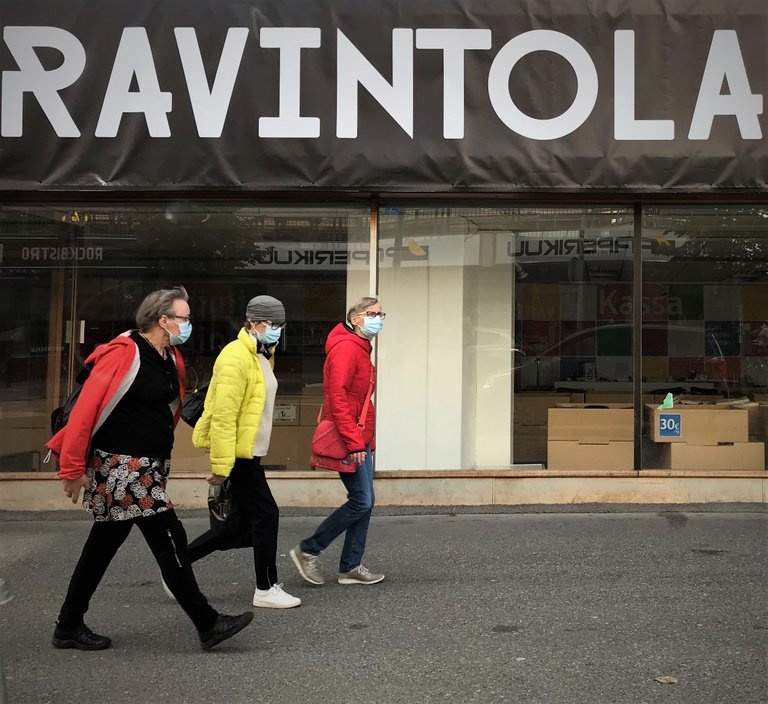 When I drove off I noticed that people were starting to use masks. My daughter told me they are already mandatory on city buses.