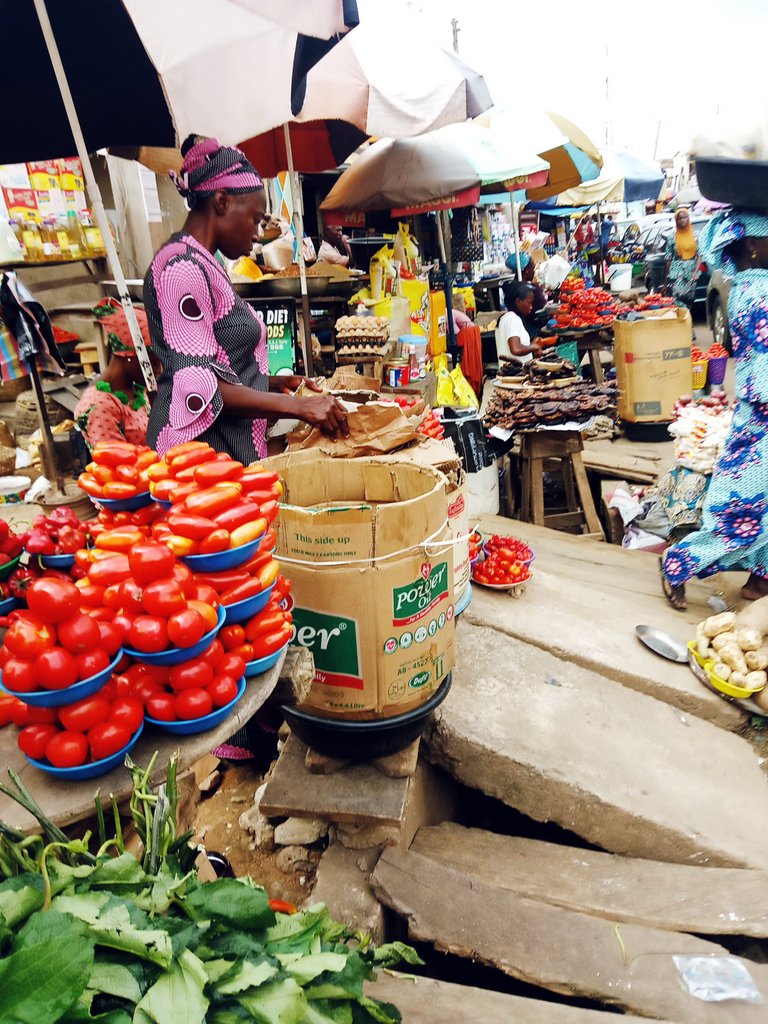 Hello Hivers 💕💞,
For where market big or small has something unique and special to it to attract more people who will come to buy and purchase those items listed on their counter or down on the floor for sale. Market has more of people trooping in to buy either foodstuffs, provisions, raw materials for clothing or Fruits such as oranges, pineapple, apples, bananas, garlic, Vegetables and more. I went round to see for myself what other new things that has been in existence before. Here are some Pictorial evidence as shown below.
center>Market And Its Beauty 🍆🍖🍜🐓🍅🍗💃🕺🥚🥔🧄🍆🥦🥒🥑🌶️🍅🥭🍍🍍🍉🍎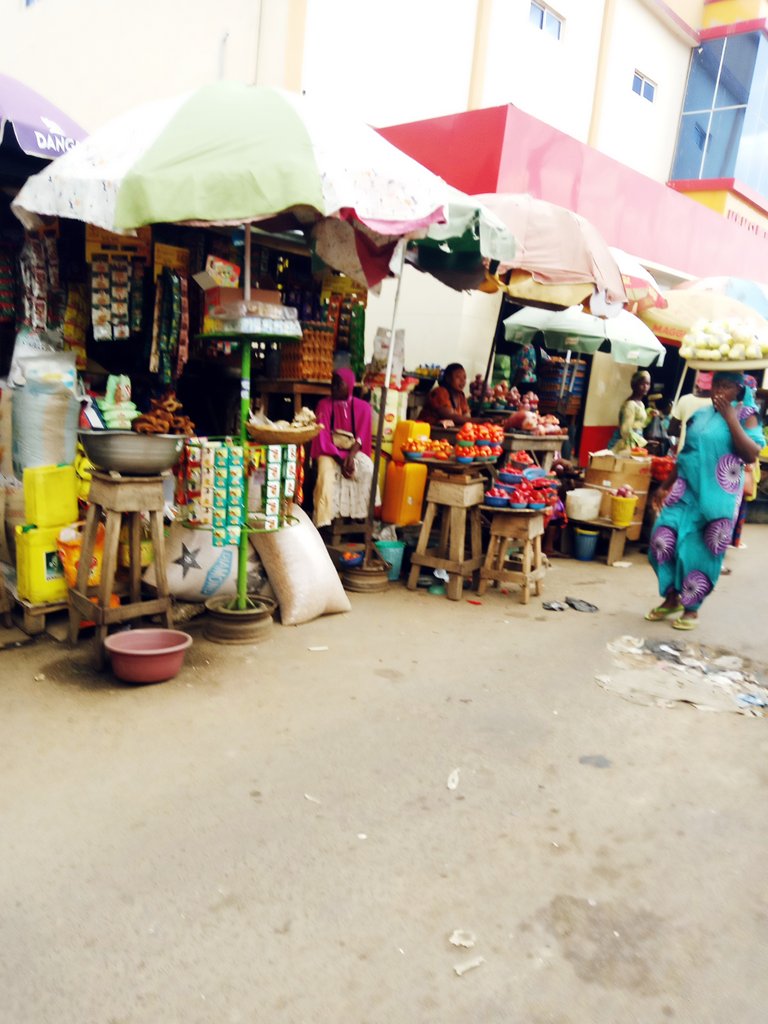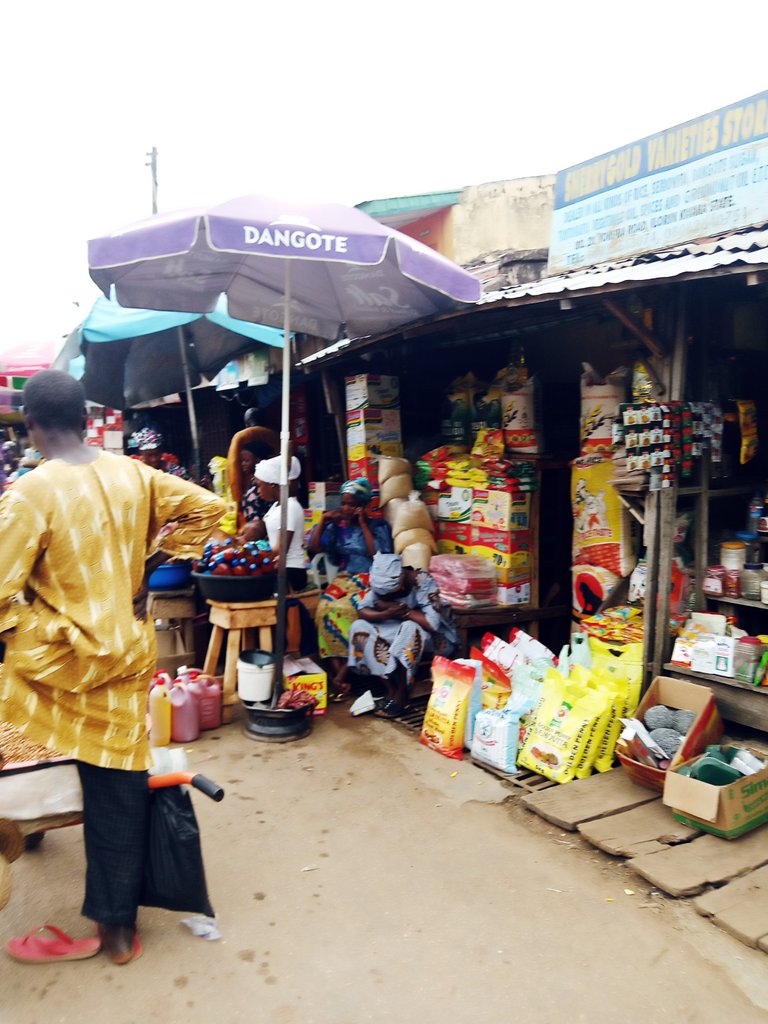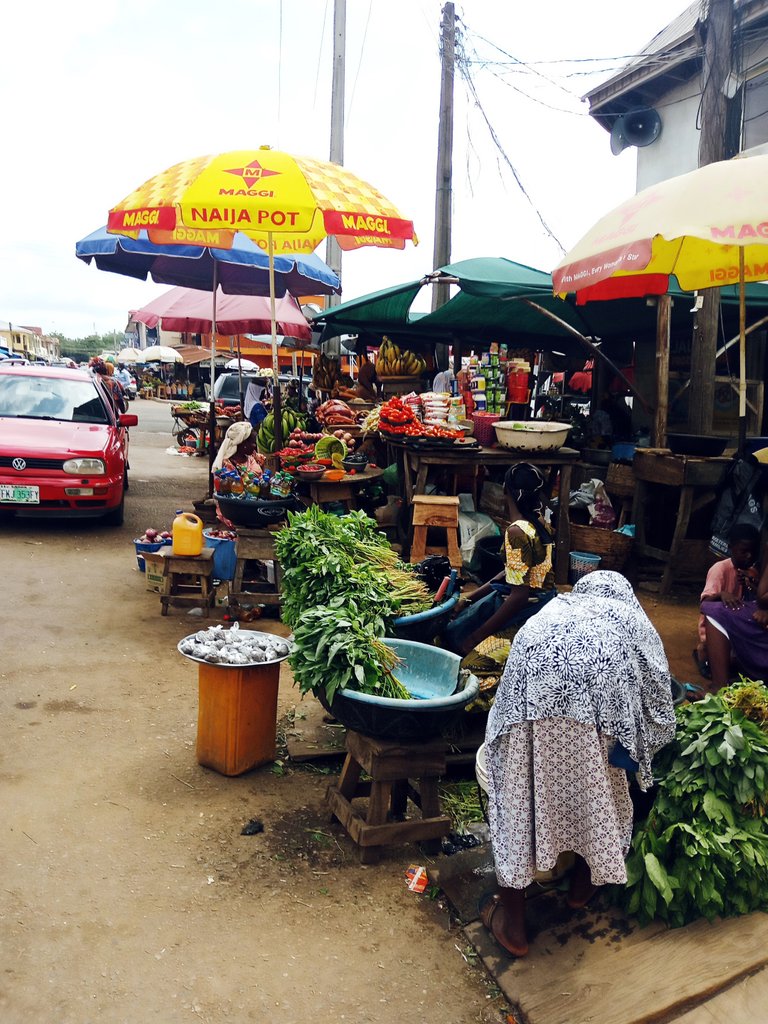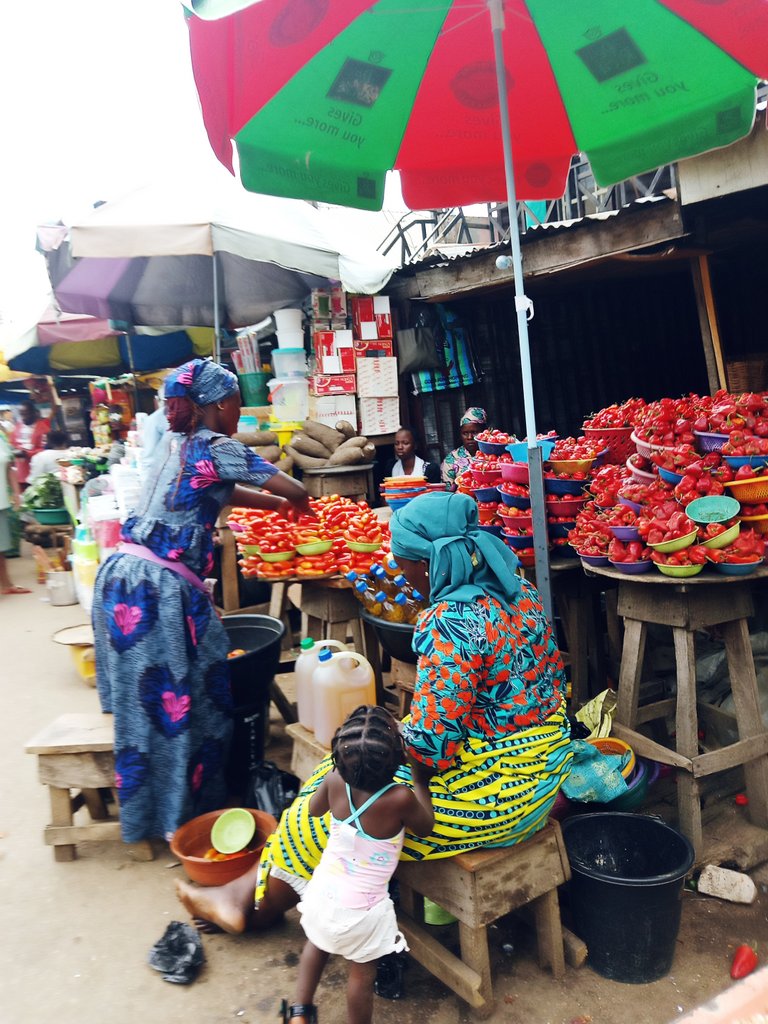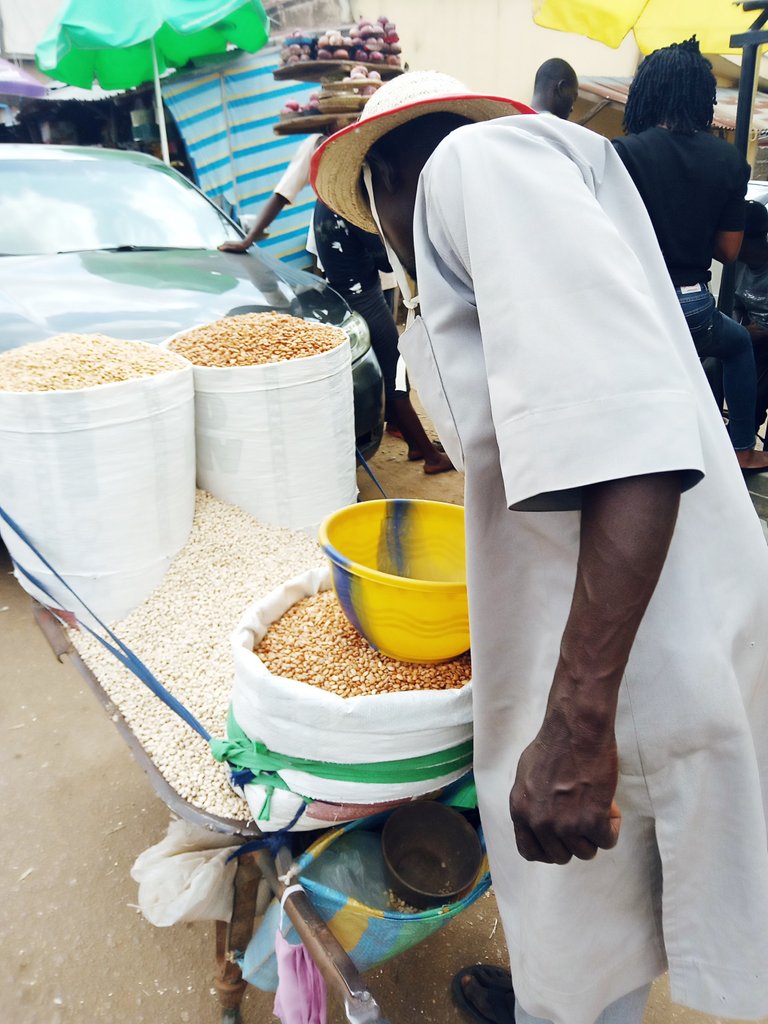 Several people with different work mode and Motive but with just one aim to sell and make more profit. This man also engage in street hawking and pushing of wheelbarrow to see his foodstuffs such as Brown Beans and white beans.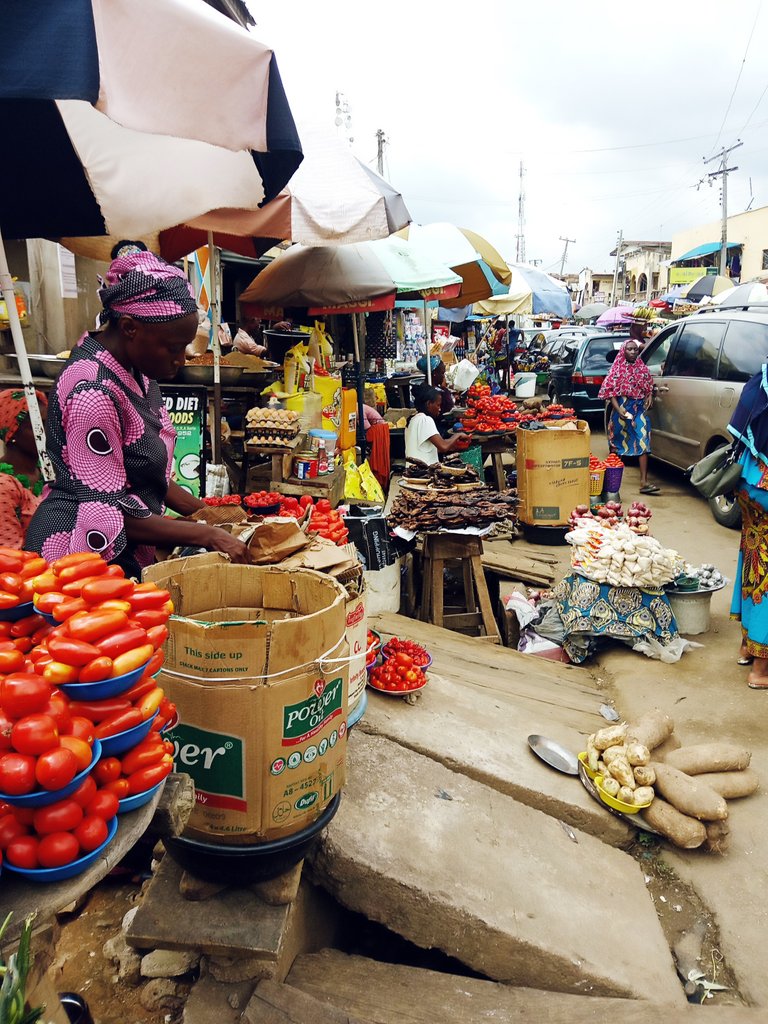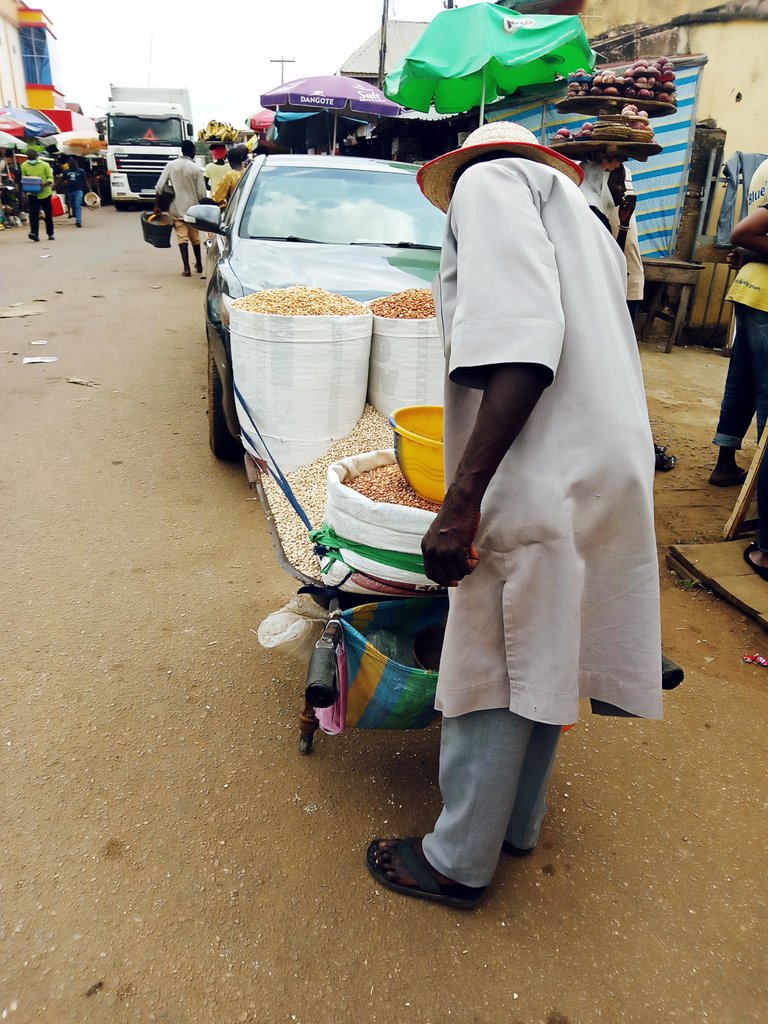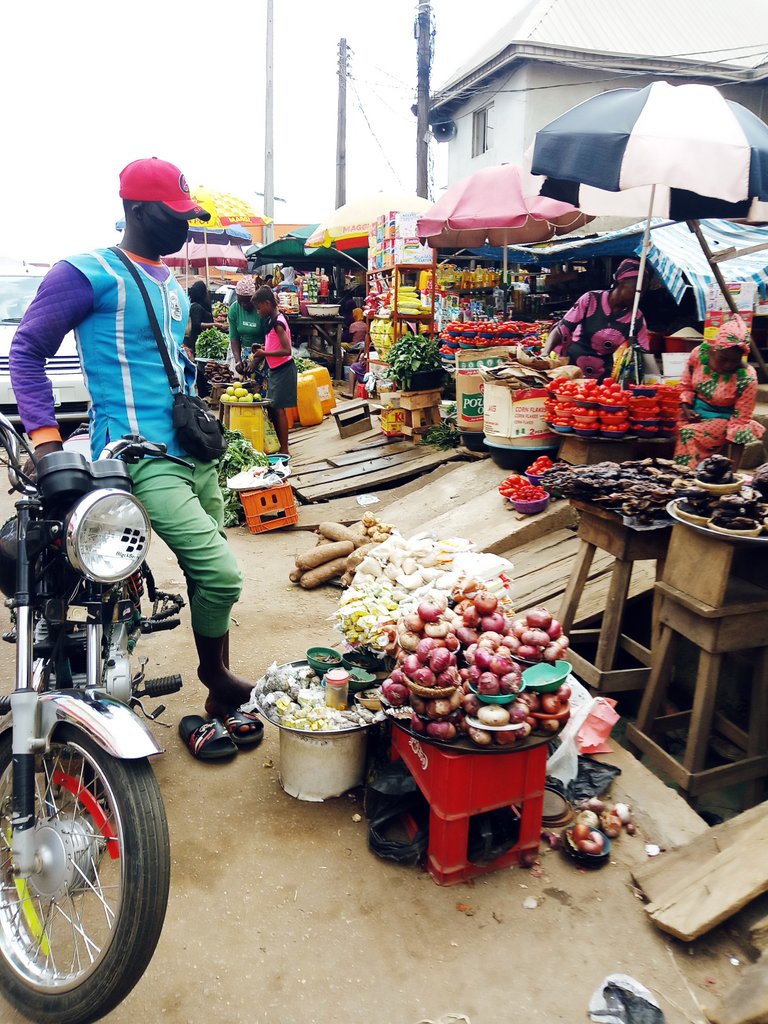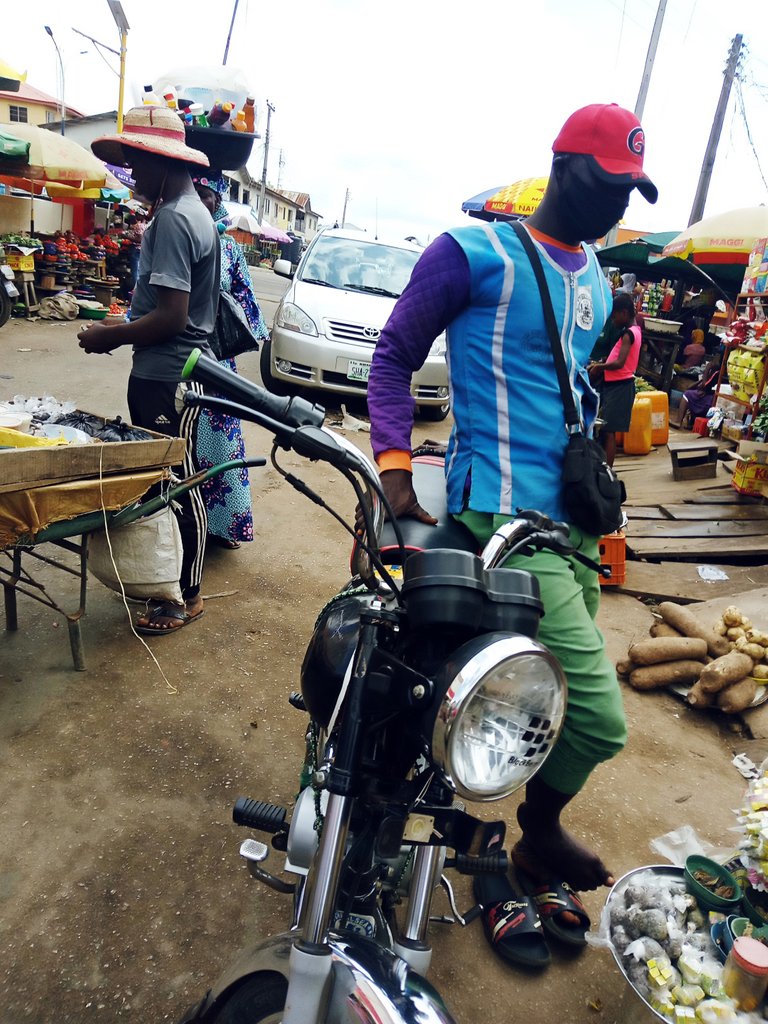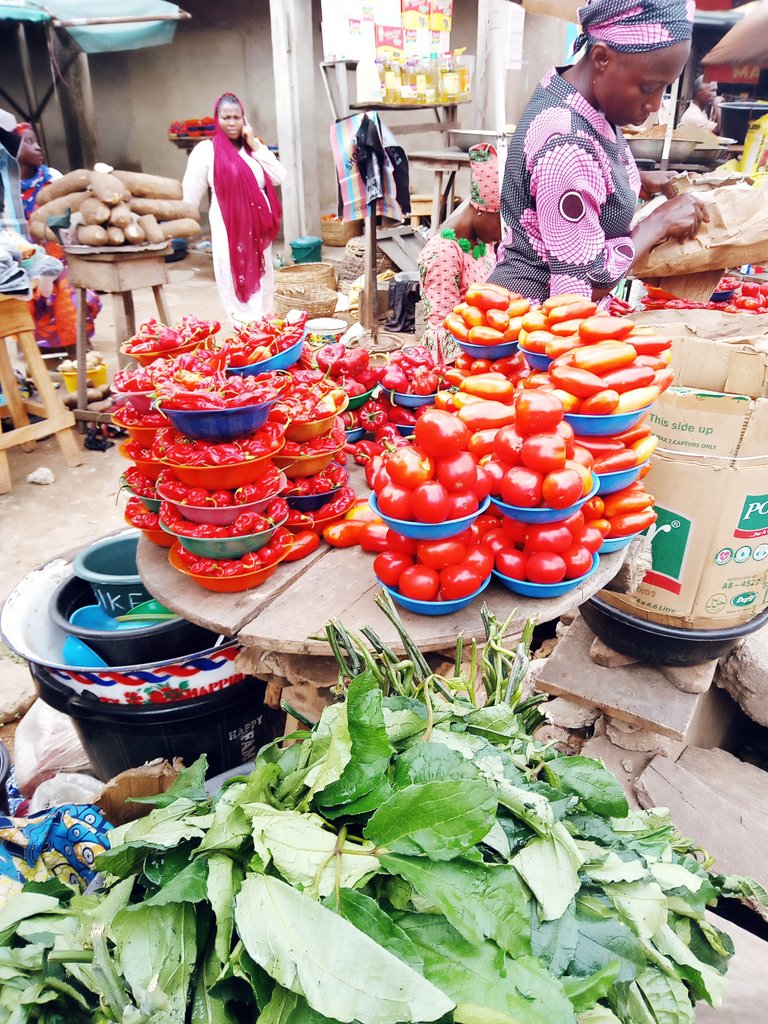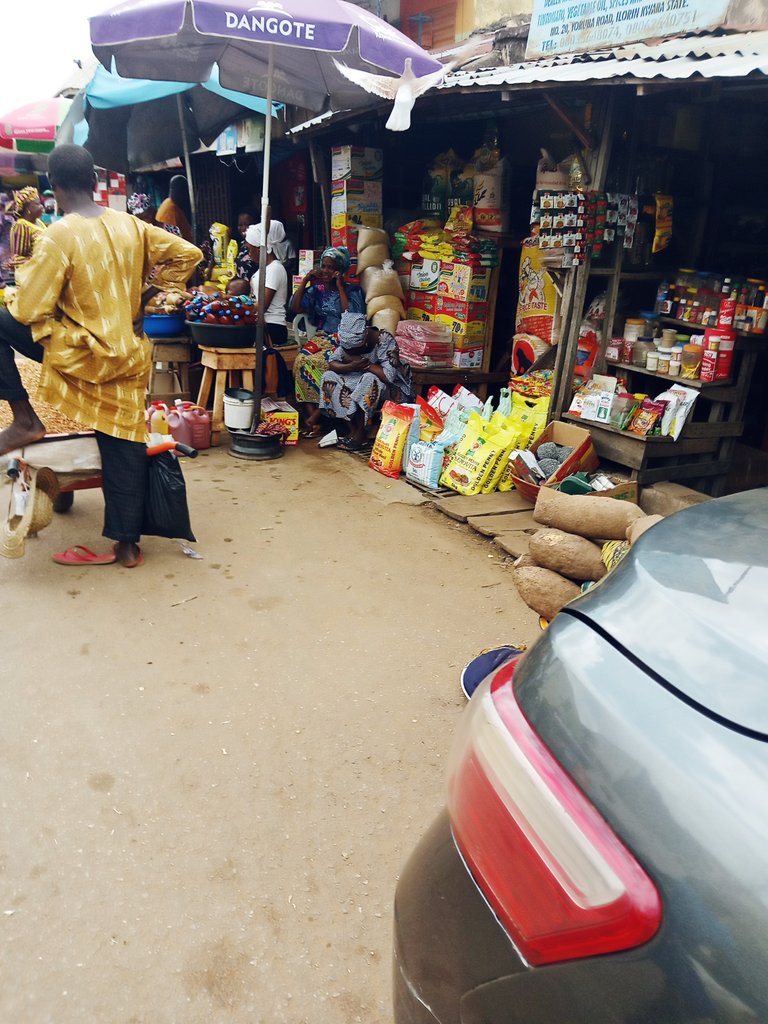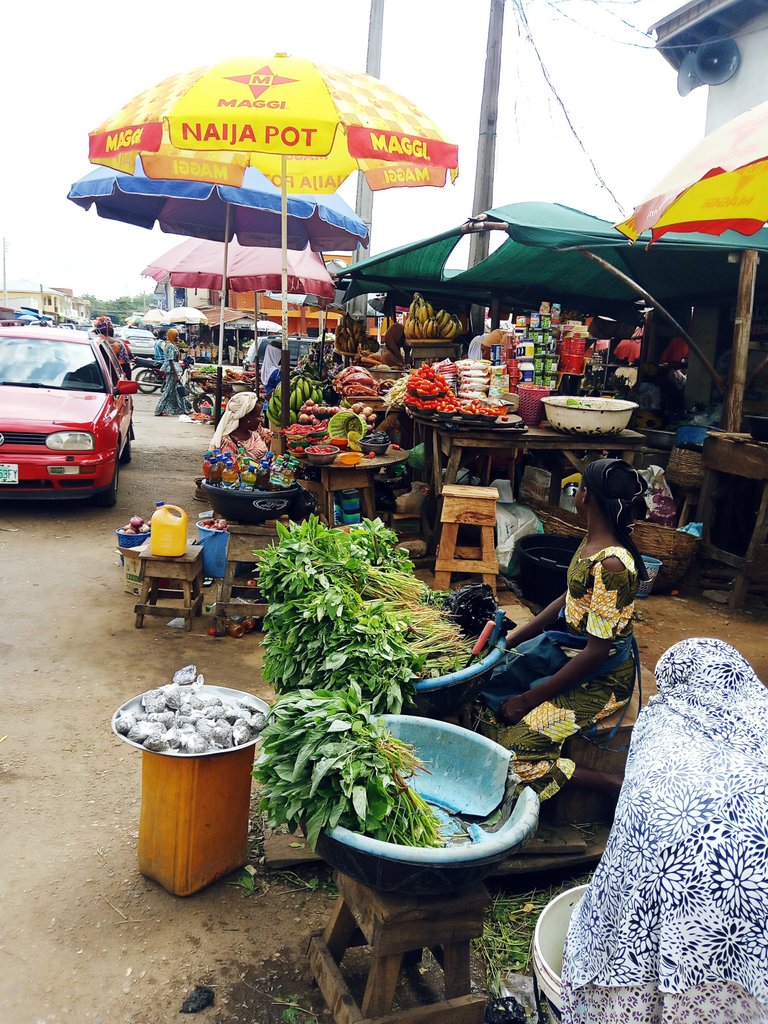 We also have more of perishable foodstuffs now this time because it still raining and more also, we have some which are freshly picked such as tomatoes 🍅🍅 , peppers 🌶️🌶️ , Vegetables and Meats, fish and more.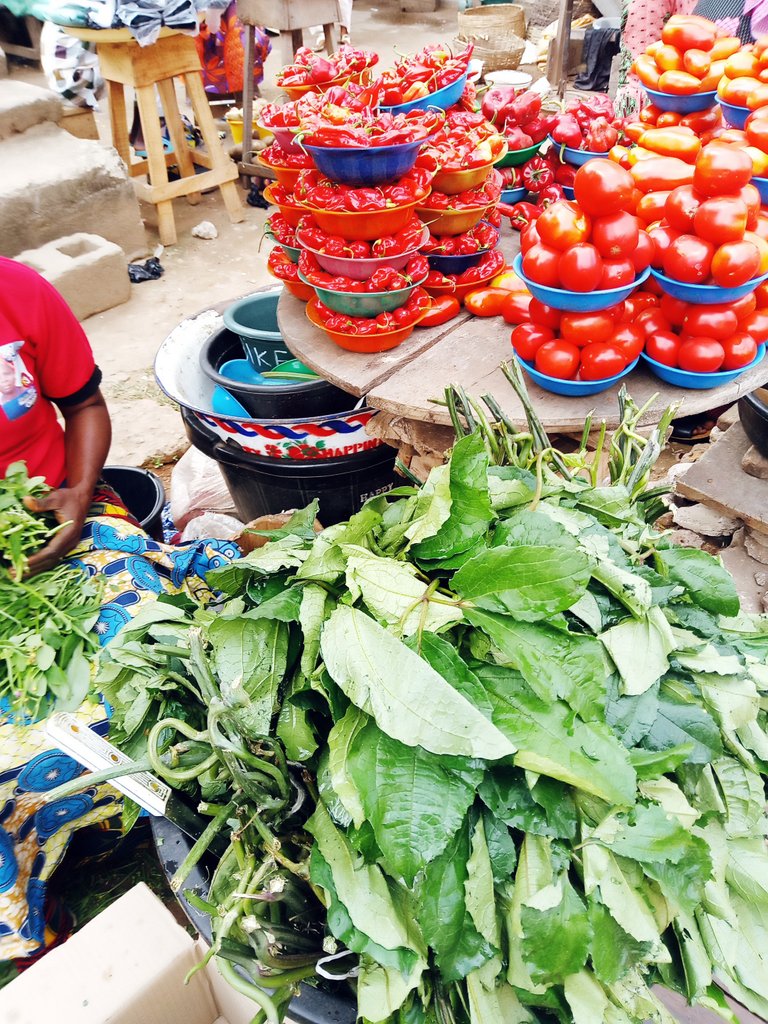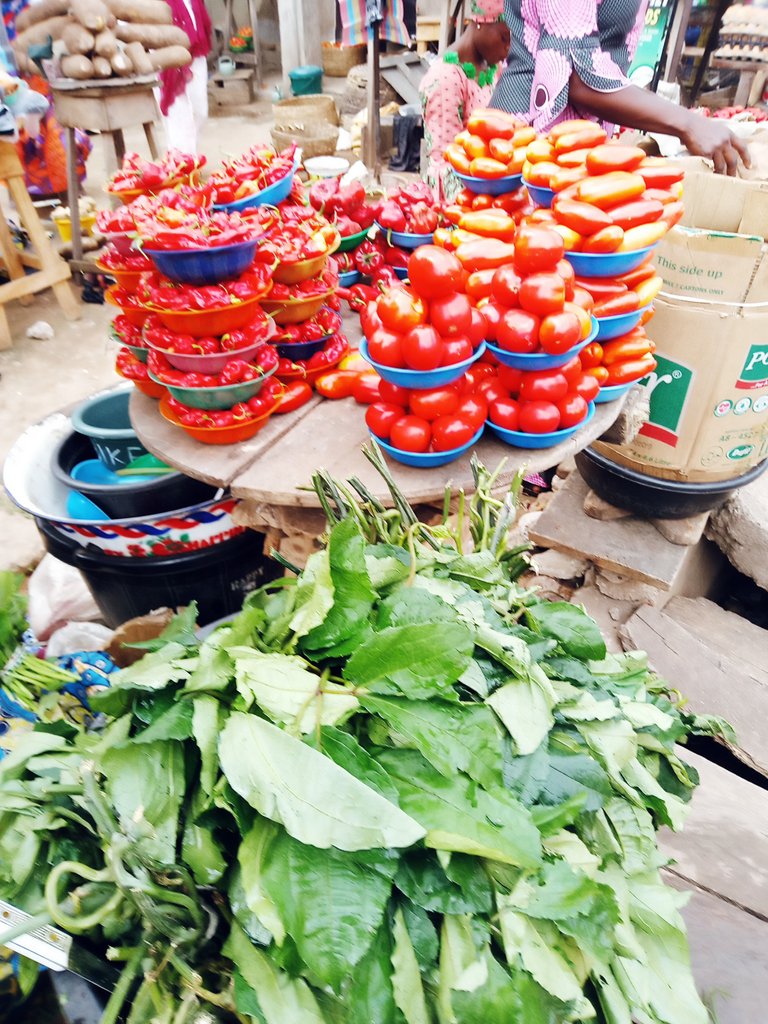 This is my own contribution to the marketfriday initiative by @dswigle. And I also need more people to be encouraged and participate in this engagement.
Join The New Community For Agricultural Mindset 🌴🌿🍀🐐🐃🐇🦌🐰🦡🐺 On Hive
Mobile Phone Capture Details. ( Infinix Note 5 )
MAIN CAMERA
Single 12 MP, f/2.0, 1/2.8", 1.25µm, PDAF
Features Dual-LED dual-tone flash, panorama, HDR
Video 1080p@30fps
SELFIE CAMERA
Single 16 MP, f/2.0, 26mm (wide), 1/3", 1.0µm
Features LED flash
Video 1080p@30fps
---
Thanks For Stopping by And checking Out My Blog 📝📖🗒️
---
Original content by me, @mattsanthonyit
---
Please important note▶️, order than any stated link in my post otherwise every other photographs used in my posts are originally taken and owned by me @mattsanthonyit, if you like them and wish to use any of my images please contact me privately. Thanks🔛.
---
🗓️Date Capture: 4/9/2020. 📸Medium capture: Infinix Note5 Smartphone. 🌍Location: Ilorin.Kwara State. Nigeria. 🕰️Time: 4:42am ⚡Posted with: peakd.com
---
If you actually like what you see😃😄😉,watch📷📺📸 and read📖📋 I would equally be grateful for an upvote♥️⚡ a very cool comment under my comment box or a reblog 🌀😏 for everyone to see ... and perhaps maybe you would like to follow me for more of my Post to show on your own feeds. Don't miss any of my Post.🔝. Special thanks to all who put big smiles on my face with Auto Upvote for always being supportive to me 💞💯.
---
Thank you for visiting my blog.
---
You Can As Well Join Me On Other Social Platform.
Twitter:
Check out Matthew O. Akinlotan [peakd @mattsanthonyit ] (@mattsanthonyit): https://twitter.com/mattsanthonyit?s=09
---
Instagram:
https://instagram.com/officialoluwagb...
---
YouTube:
[https://m.youtube.com/channel/UCPBPk8al3dnLy5xAWnbWT1w
---
Facebook:
( https://mobile.facebook.com/akinlotan...)
---
Hive:
---
⬇️⬇️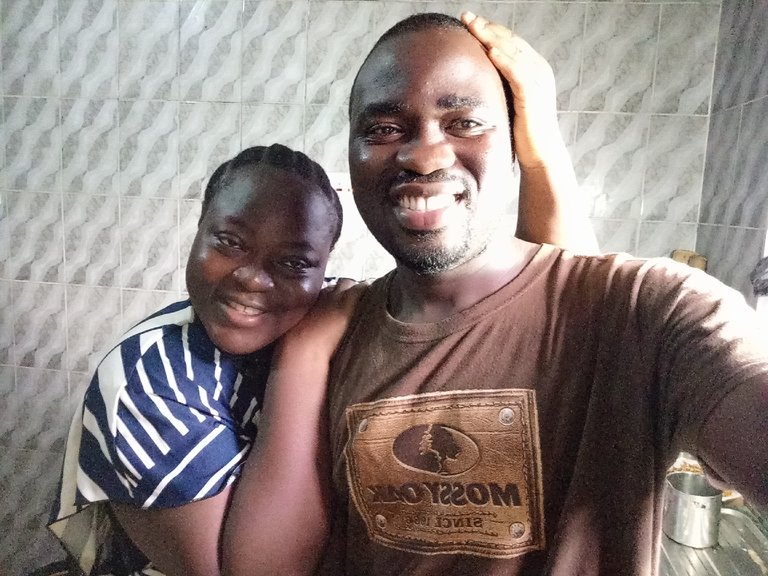 Matthew is a farmer and lover of Hive. HIVE has really helped my life to grow more healthier than I was, HIVE testimony. I'm a Dad, husband and a hustler. Farmer who loves animals, he practice what he preaches . He is also a Photographer, Traveller , Mr Chef ( Loves Cooking) and above all, he is a blogger and a vlogger♣️♠️.