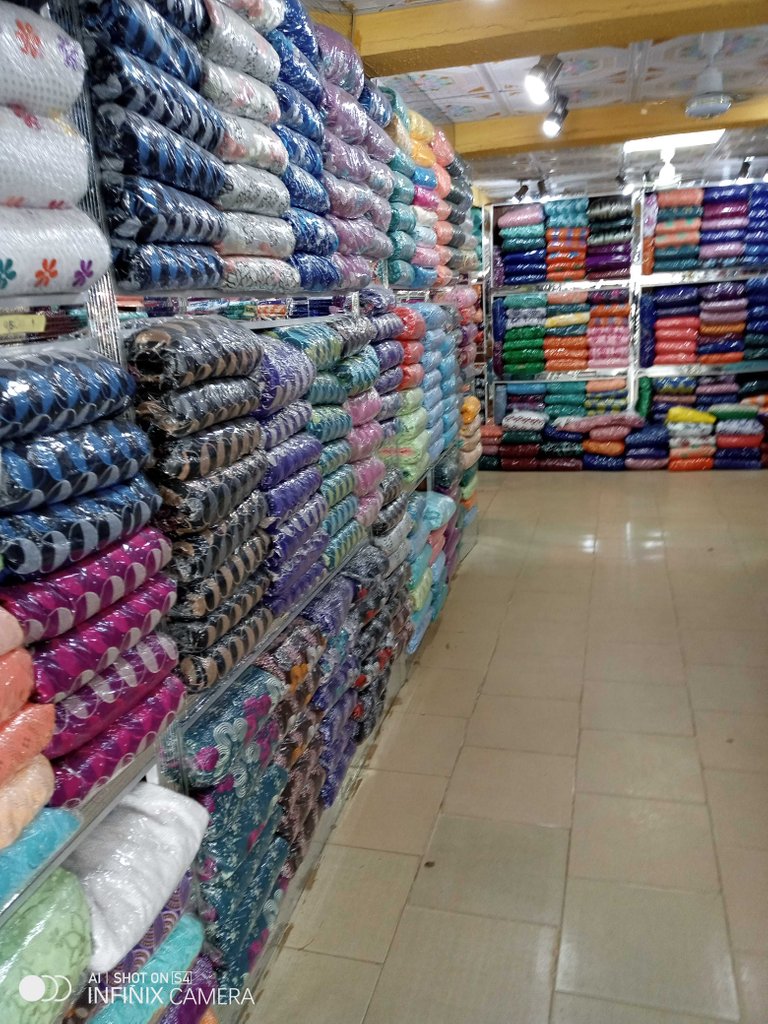 Hey lovelies 💕
---
Good day hiveians😘, one of the things i love about hive is the different initiatives and some fun challenges that help one exposed and explore. #marketfriday is one of the initiatives i love so much and i make sure i do take part in this every week.

On #marketfriday episode for this week, i went to the biggest textile hub in the state known as the 'Mama ifeoma textile hub' whereby textiles materials are sold, in fact you will find all kinds of textiles materials in this market and people come all across the state and outside the state to buy from this market. There are cctv cameras at every point in this store and the prices for fixed for every textile materials

Below are some of the pictures showing the textiles hub when i went there to get some clothing materials, plus i met other hive member @dareey12 at this store also.














---
And this is my entry for #marketfriday initiatives for today, thank you all for viewing my blog✍ @olaunlimited all pictures are taken with infinix s4.