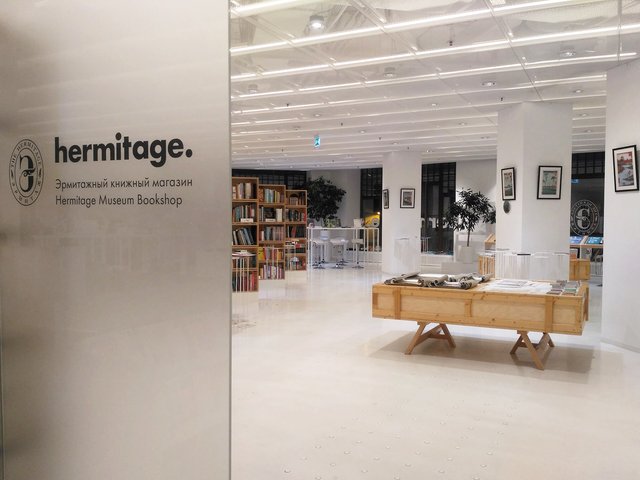 I ended up in this store by accident. I saw an advertisement on the street and was going to visit a cafe on the third floor of the new mall. The advertisement talked about beautiful views of the Moika River and I couldn't resist, of course.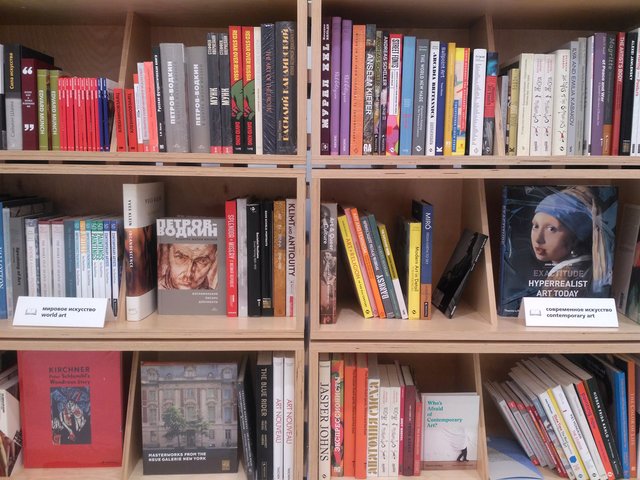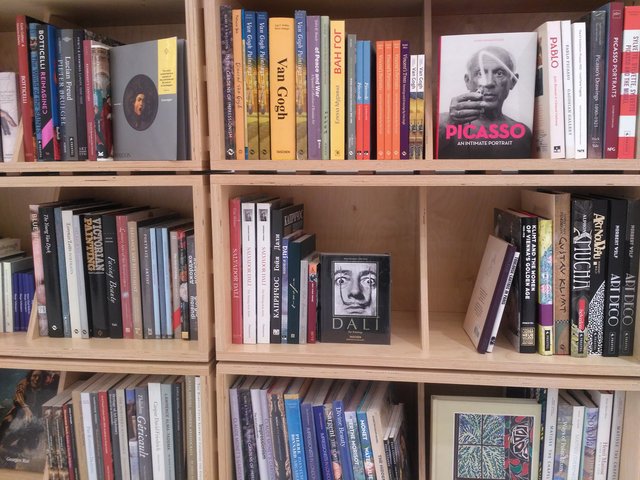 I climbed the wide stairs and saw a Hermitage shop on the second floor of this building. The shop was small, you might say chamber. Several shelves with books, a table with reproductions of famous paintings, nice stationery and souvenirs.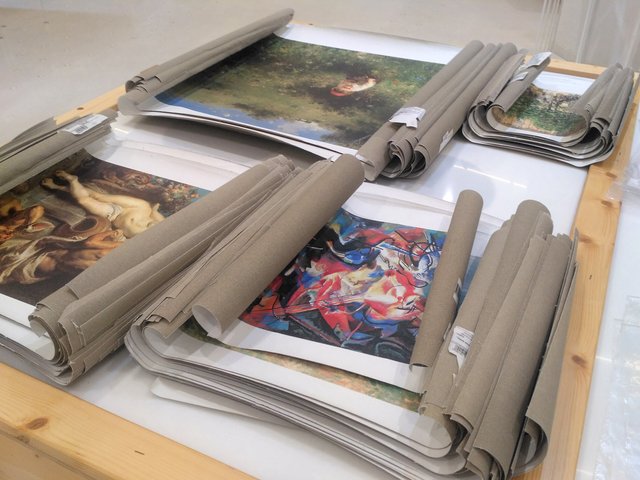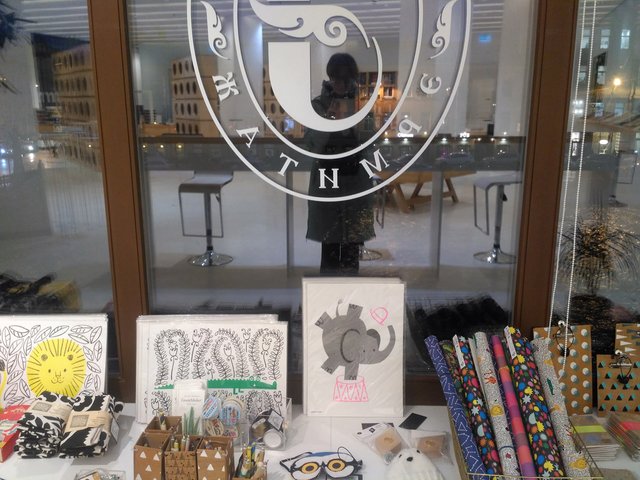 I noticed that I was reflected in the shop window and took another shot. It's all mixed up: my reflection, the bookshelves, the luminous windows of the house opposite, the water of the river wash outside. It seems that the water is coming to the window itself, though I'm standing on the second floor and the water is far below.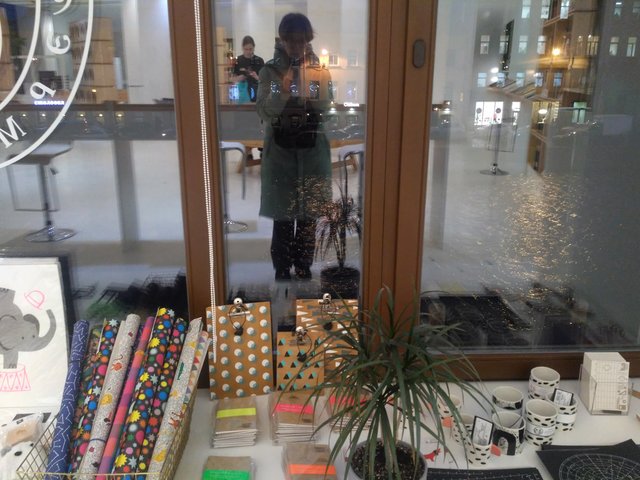 The building where this store is located deserves a separate story. It's called the "S. Esders and K. Scheifals" Shopping House. In Soviet times, the building housed a sewing factory Volodarsky, old-timers use this name by habit.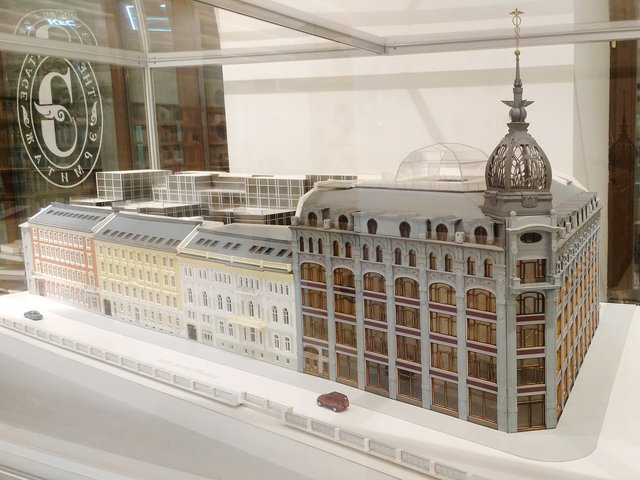 The building was renovated and the shops started working again. The model of the building was installed in the bookstore. Usually it does not look so shining, but I caught the moment when the New Year's garlands did not have time to remove.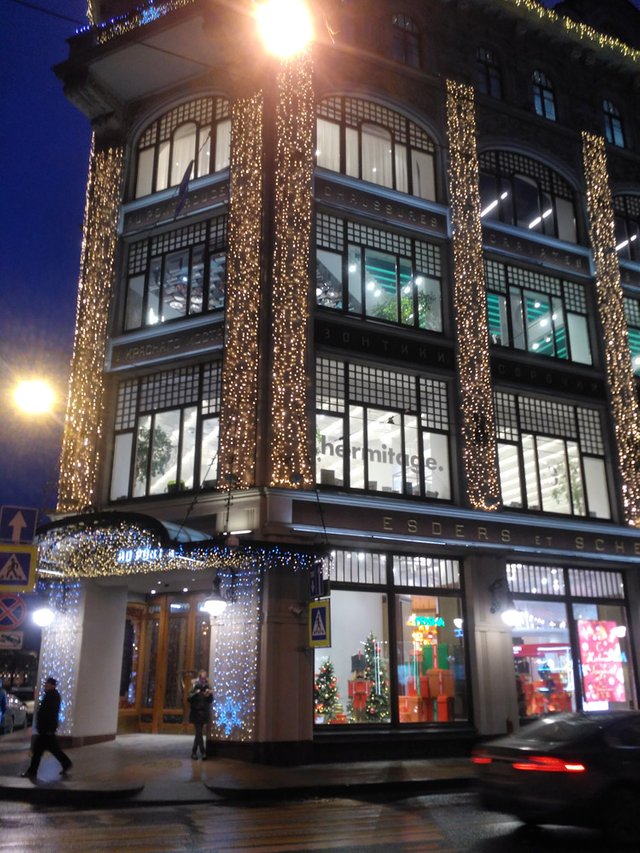 The cafe on the third floor disappointed me. Turns out it's a small cafeteria counter. I was expecting to find a cozy room with soft sofas.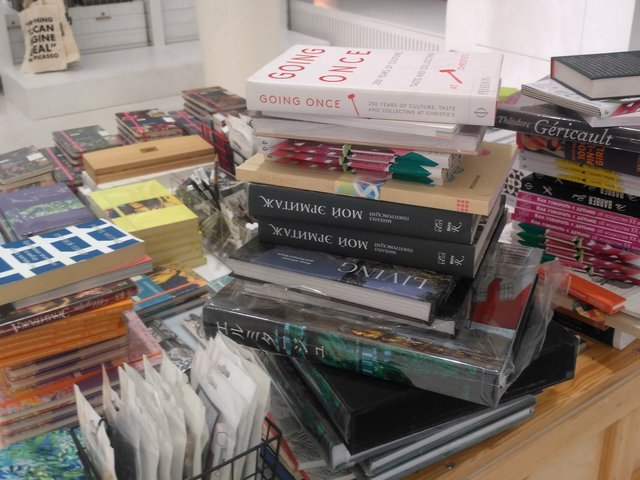 This is my entry for the #marketfriday challenge by @dswigle.