Would love to share a day in the lives of my beloved furry kids with all my Hivian Pet lovers.
I have three very unhappy fur kids this morning, most upset with their human mom at the moment.
Unfortunately, it's deworming time and they hate it. Lucy is the worst, she is such a "Drama Queen".
One would swear, I have committed dog abuse on them the way they carried on.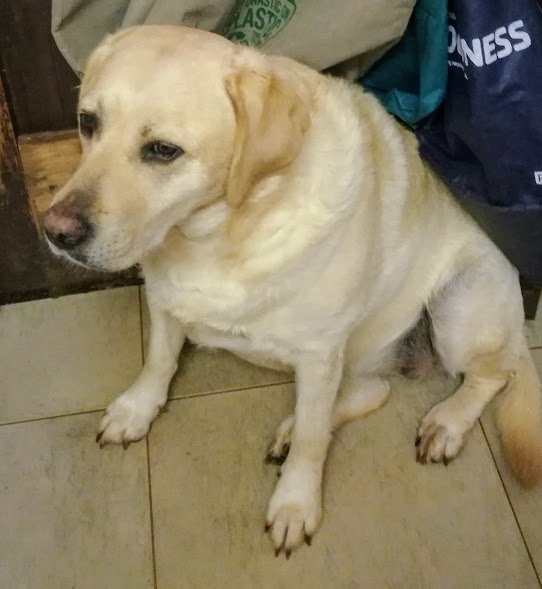 After camouflaging the tablets with cheese, mince and bread; they still wouldn't budge.
So, the reason why they're so mad at me, because mom had to force it down their throats; by opening their mouth and pushing the tablet to the back of their tongue and holding their mouth shut until they had swallowed the tablet.
I was as gentle as can be, Oh boy! did they have the sulks after that.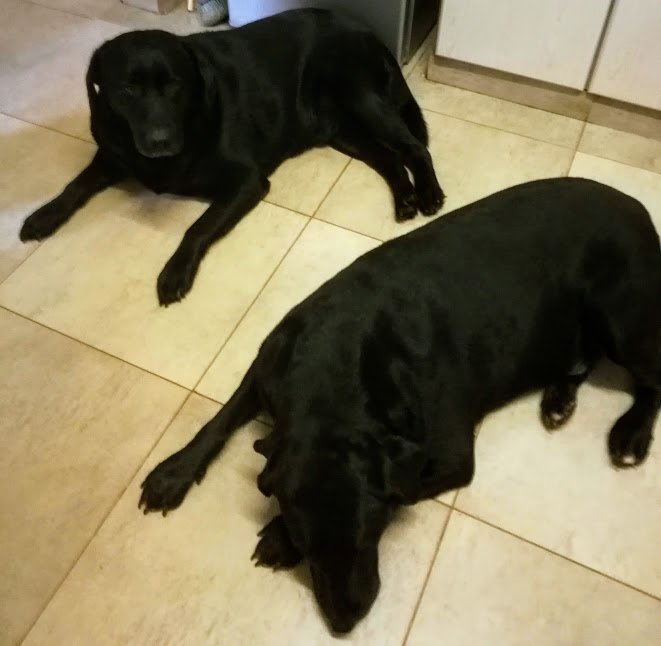 After all the fuss and drama and doing a great bit of sucking up with some real treats, all was forgotten and forgiven.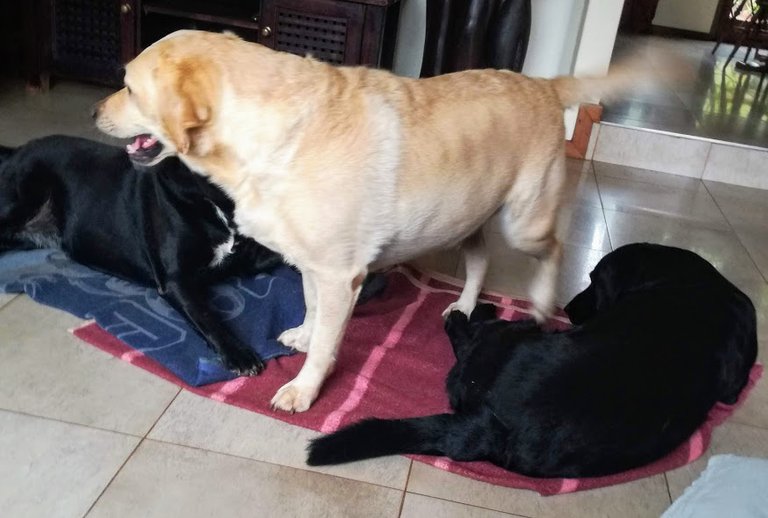 It wasn't long after that, when our little friend came to visit, looking to see what he can nab from my kitchen.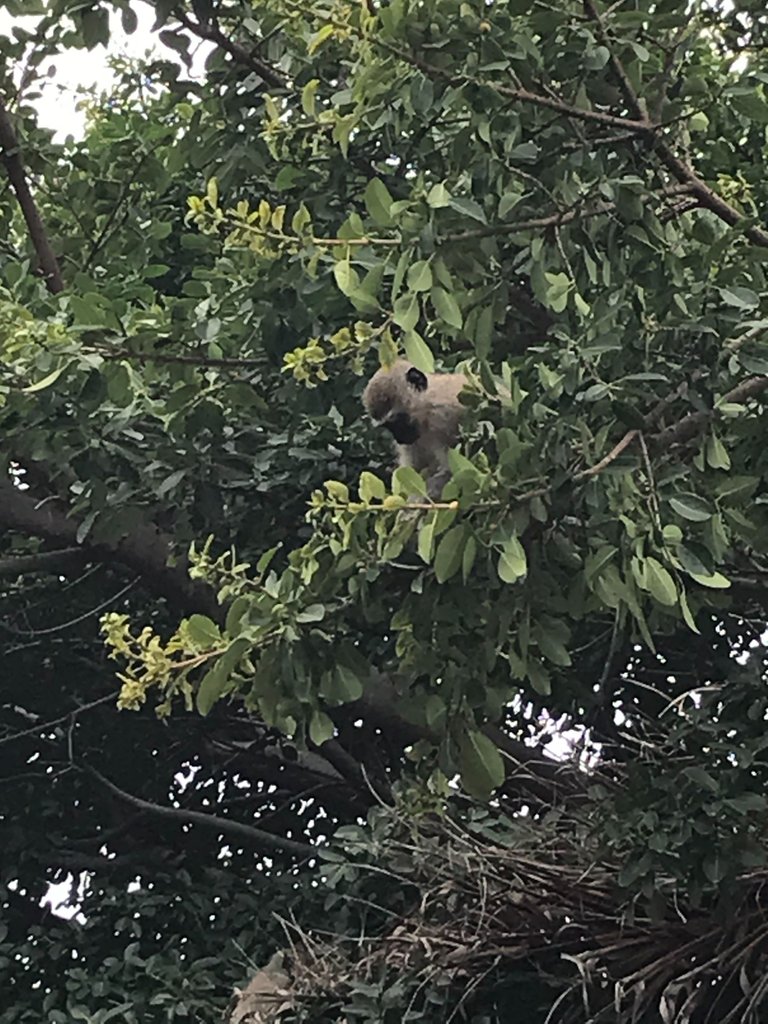 He is a real little pest some times, but we have to tolerate them, after all, us humans invaded their natural habitat. I have grown quite fond of this little fellow, I call him "Apie" meaning little monkey.
Apie likes to run on top of my green house, that's when the fun begins.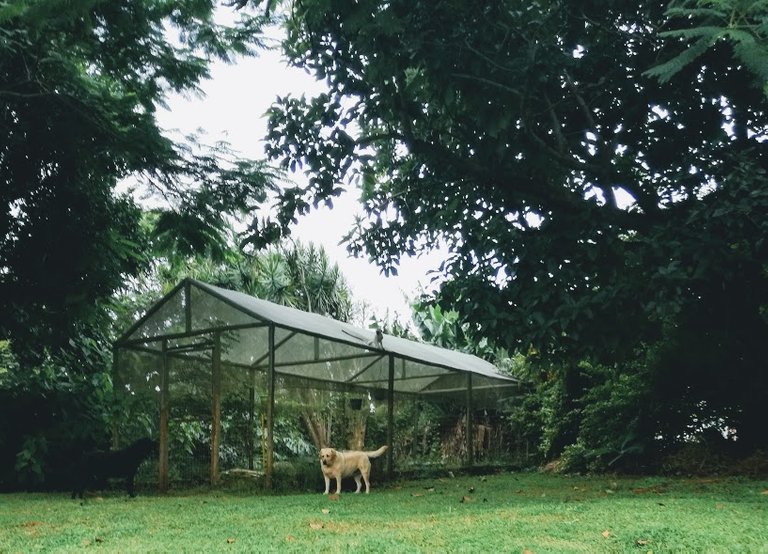 If he isn't stealing from my kitchen, he is teasing the dogs, they run around the garden playing their favorite game, "Chase the monkeys".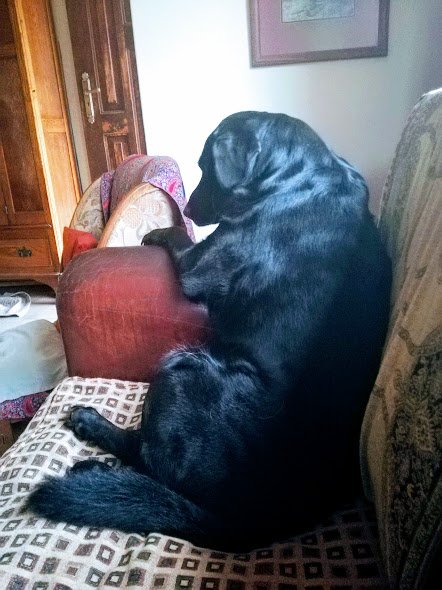 Old Jack decided he has had enough, rather take a rest in front of the TV on the couch, and leave the chasing of monkeys to the two younger girls, Lucy and Sasha.
Thank you for giving me the opportunity to share a day in the life of my furry kids.
Hope you enjoyed it. Love to hear more from you and your Furry Angels.

HIVE SILVER BLOGGERS SUBSCRIPTION LINK:
If you're between the ages of 40 and 100 and have a passion for blogging and cryptocurrency plus have some wisdom to share, please stop by and subscribe to the new exciting Hive Silver Bloggers Community that is already attracting some of the best talent here on Hive.

Thank you for stopping by.

All photos property of @artywink
Original content by @artywink