She Will Be a Mother Soon, She's not a Baby Anymore!

Time flies really fast, from a baby kitten to a fully grown up cat. And soon, she will be a mother.
°°°°°
Hello beautiful Hivers! Hello Pet Lover and Hello World! It's a beautiful dag today. Hope you're having a good time despite all the busyness. I wish you all a good life.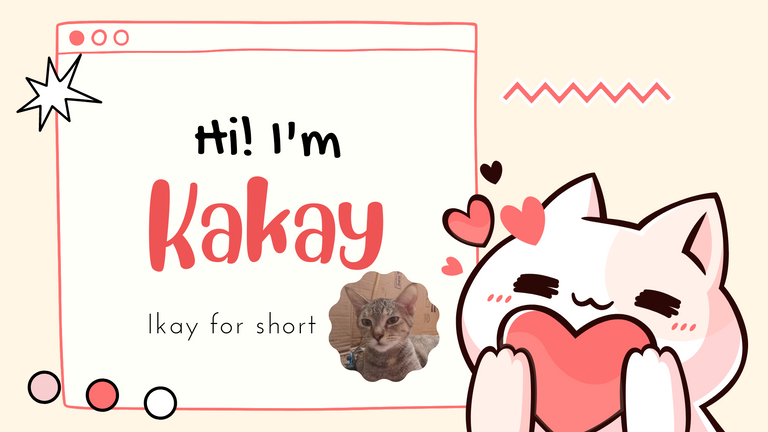 So for today's blog, I want to share the story of our Beautiful cat, Kakay or Ikay. I still remember last year, Mommy F is so excited coz the Momma Cat, Wiswis finally gave birth to a 3 beautiful kitten.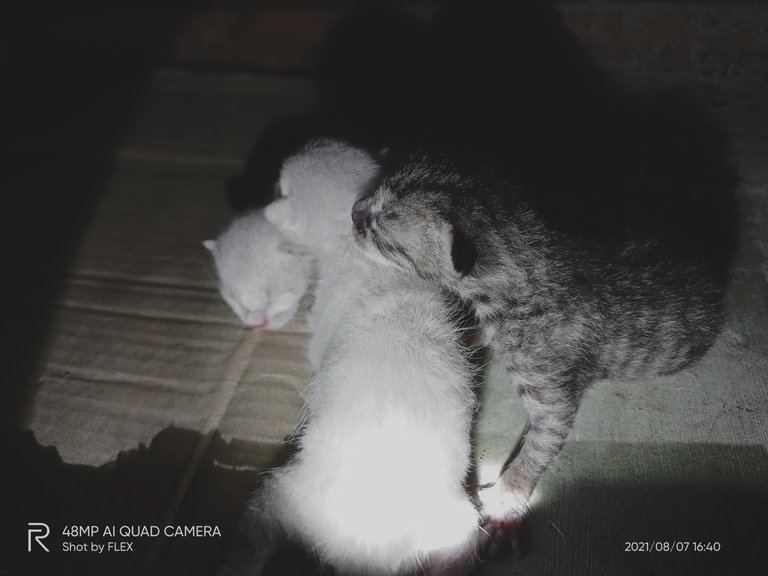 And look with her excitement, even if I'm afraid to take a picture of them because the Momma cat might bring them anywhere if even she saw us sneaking on her kittens. Still, Mom force me to take it because she is really excited to see them. Off course, who am I to say no. So there she is. Cute right? And so little. Although she is not my favorite but her cuteness is something that you can never ignore.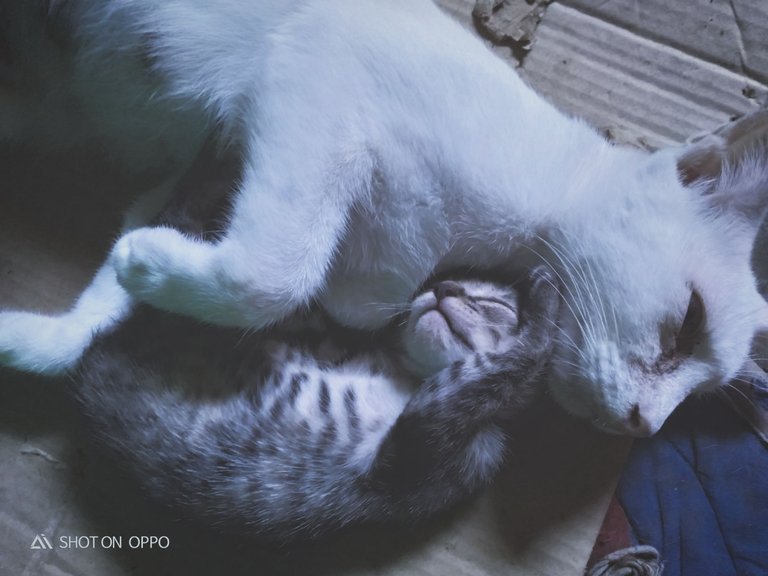 But while growing up, we notice something unusual to her two feet. She's dragging both of her feet and she can't use it properly. It took her time before she can finally use it. Off course with our guidance too, she was able to walk normally again. I am not sure though why it happened. But our guess is, maybe her mother ate something thst affected her feet. But everything is good now. She's okay.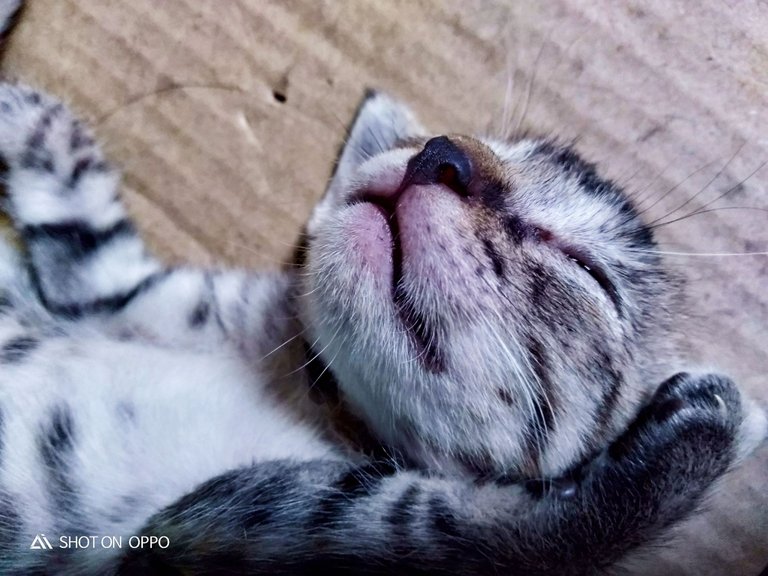 We watch her grow into a beautiful lady cat with her exotic beauty. And out of all her Momma cat babies from the first to the present generation, she is the bigger one as in. She has a long body and bigger feet. She's just a baby that time but you can very much tell already that she will grow bigger than the normal one we had.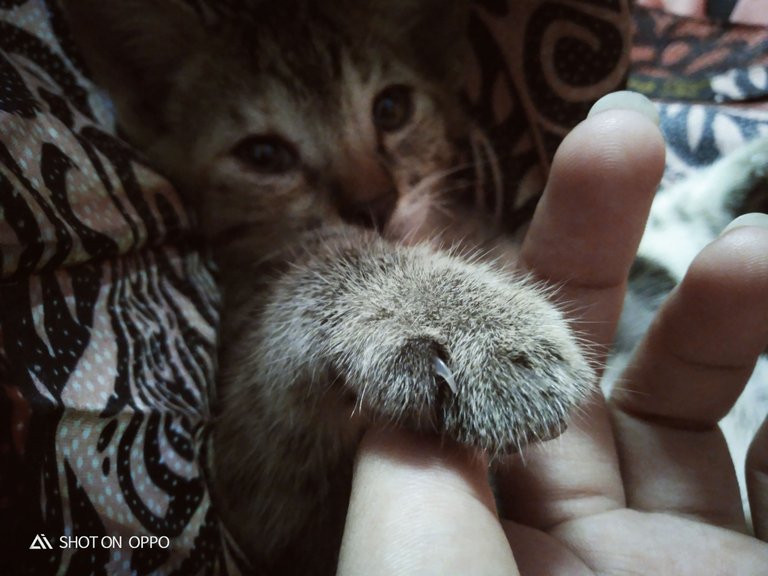 And Ikay, despite the problem on her feet before she is still a hardcore player that will run around the house to play with her Siblings. That problem in her feet never get in her way to enjoy her youth. Lovely right? Hehehe. That's Ikay for yah!!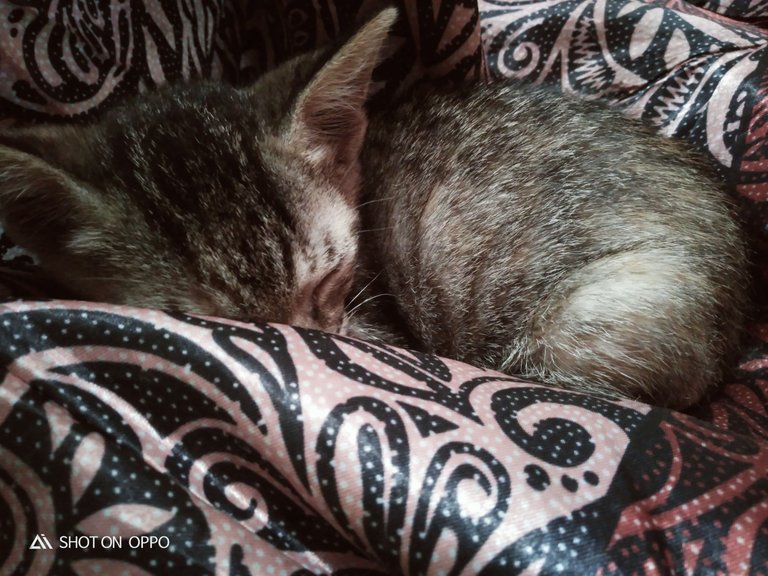 And yep, she also love to sleep. Even now, lol. I mean, what she love is to eat, sleep, play and repeat. Tell me your cat is the same? Lol.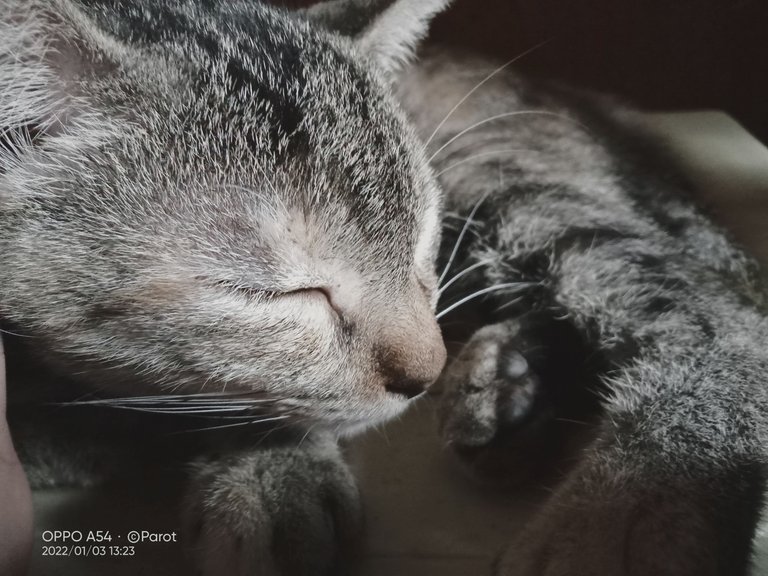 But above all of it, she's in love with foods. She's a devourer. She's very demanding when it comes to foods and she will not stop, not until you give what she ask. She will eat anything, from fish with rice and a cat food. She also eat veggies, but rarely.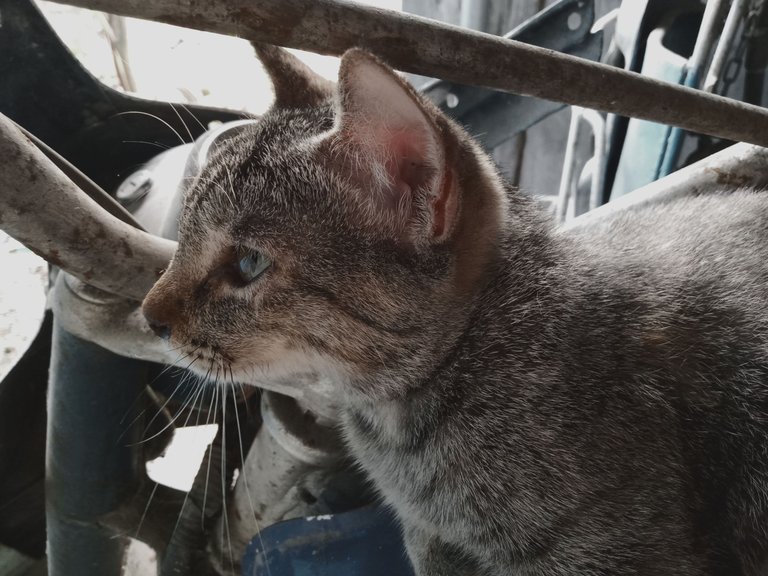 Its actually annoying sometimes. Seems like her love for foods is limitless, she's also uncontrollable. Even in sickness, she will devour anything, even if she has cold, she will still eat. Well, that's actually a good thing but it's just annoying sometimes. I mean, you can very much see it in her body how much she love foods, lol.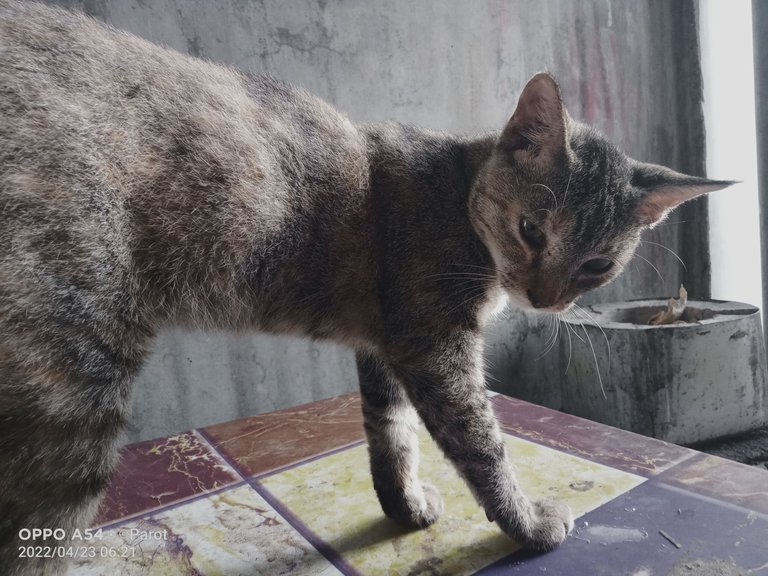 And you know, we often mistaken her as pregnant before because of her fat belly, lol. We waited for her to gave birth but, hahahaha - it didn't happen because she's really not pregnant, lol.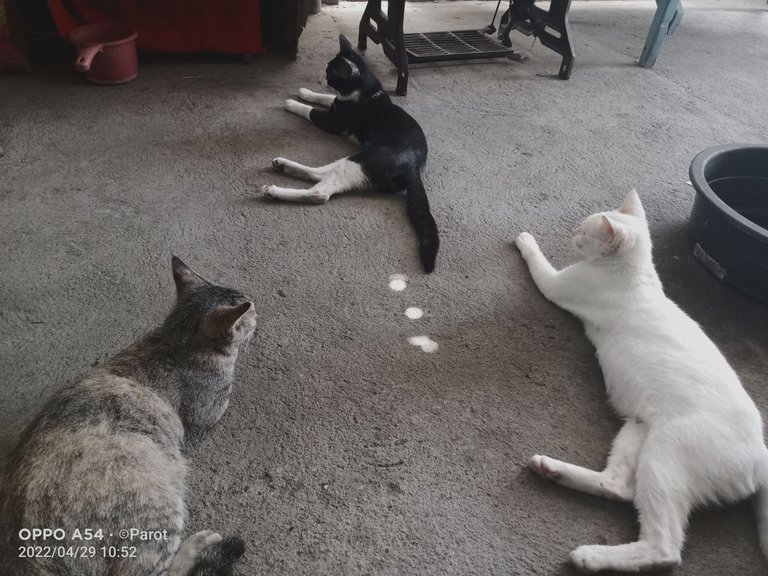 Who won't mistaken her as pregnant if her tummy is like that, just look at the picture ⬆️, lelelel. She's on the left, look at her tummy. What do you think?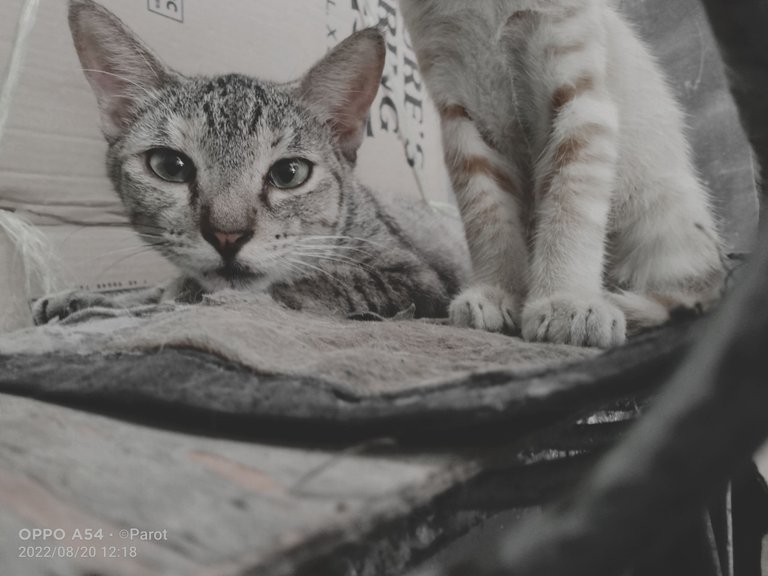 But this time her pregnancy is real now. And anytime soon she will surely give birth. I can't believe that she's already a grown up Kitten and she will be a mother soon. I feel like it's only yesterday. Ikay is a year older now so it is just normal that she got pregnant.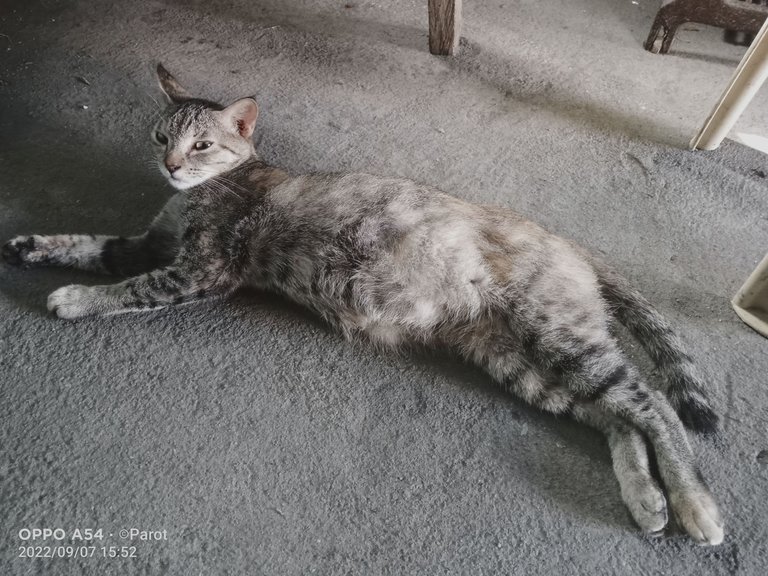 There, her tummy is really starting to grow on that picture. And it's bigger now my gosh. I'm excited too but I'm curious if how many kitten is in her womb now. We're actually hoping that it is only 1 or 2 but I think that's impossible.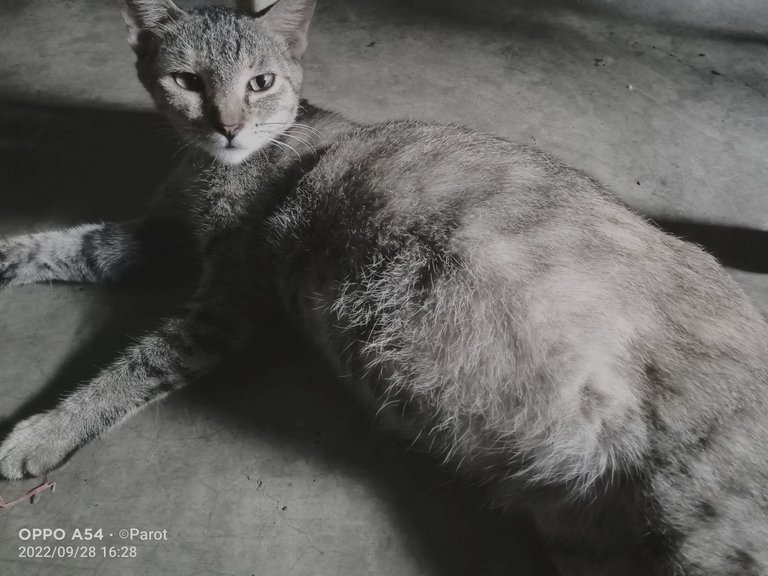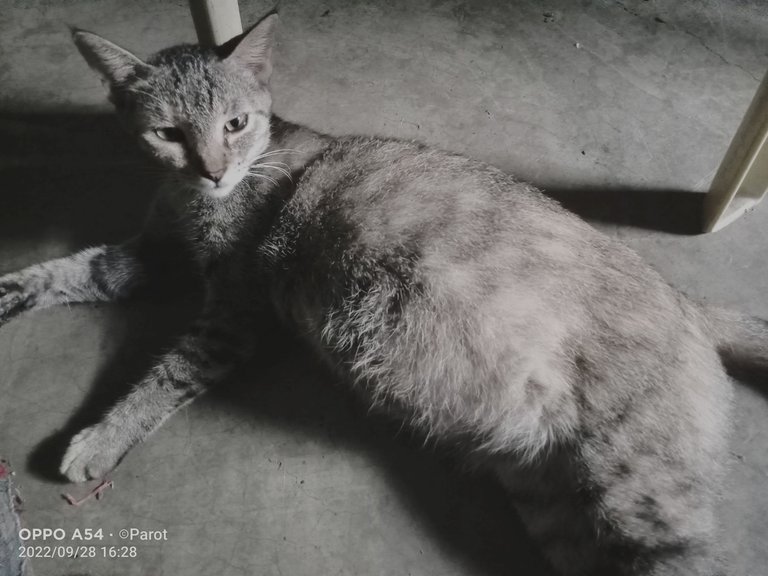 Because look at her. It's bigger and I think it has 3 to 4 or even 5 kitten in it. What do you think? Well, no matter how many it is Mom is the one who'll spend to them while I am the one who will take care of them so yeah. We will welcome it wholeheartedly.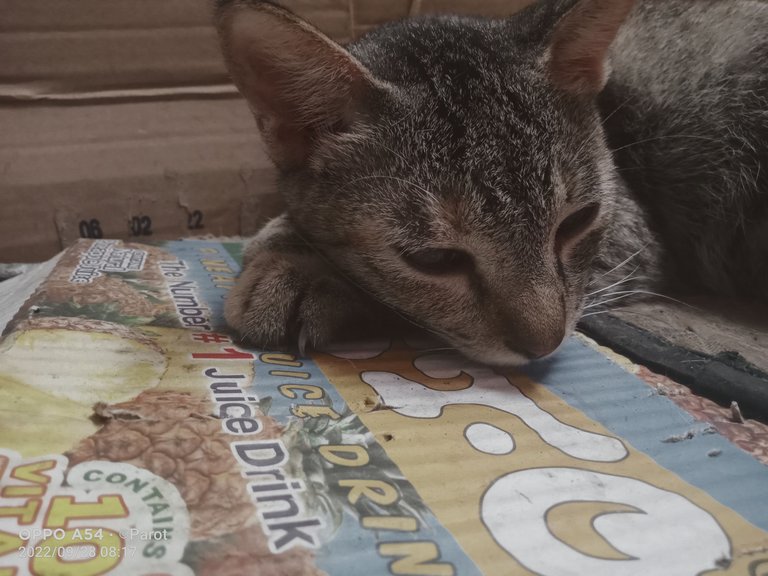 I wish that when she gave birth, it is normal and will be no problem at all. I hope too that she won't experience that much pain so that it will be easier for her. This is her first time so I am just hoping that it will be okay and nothing bad will happen.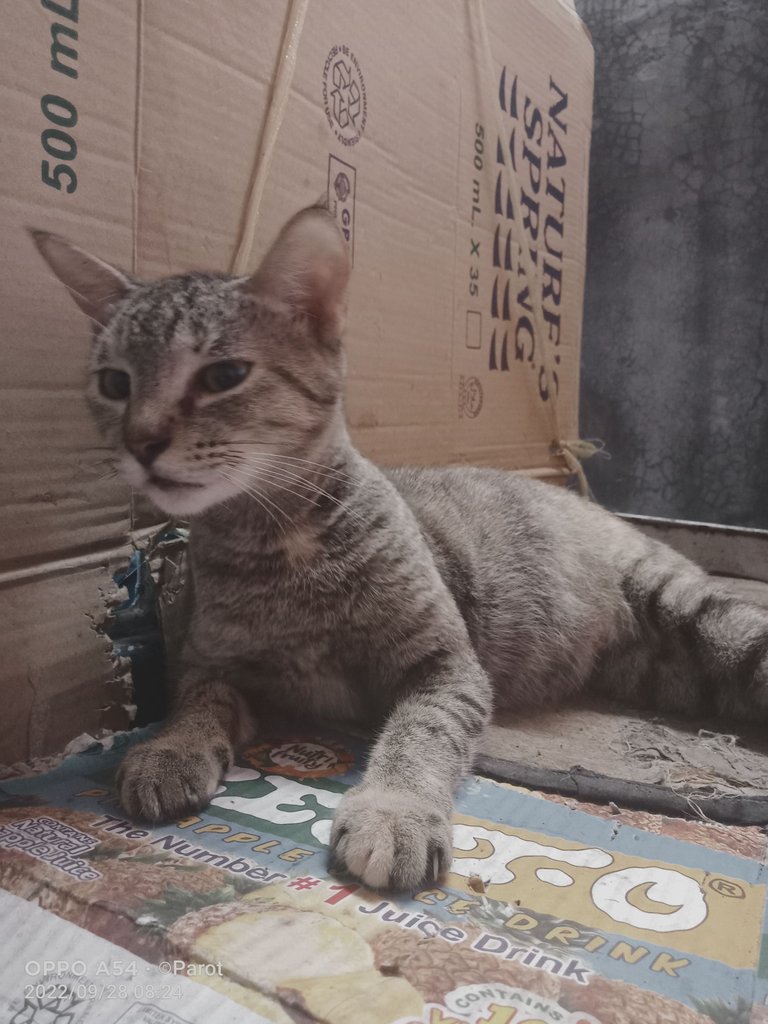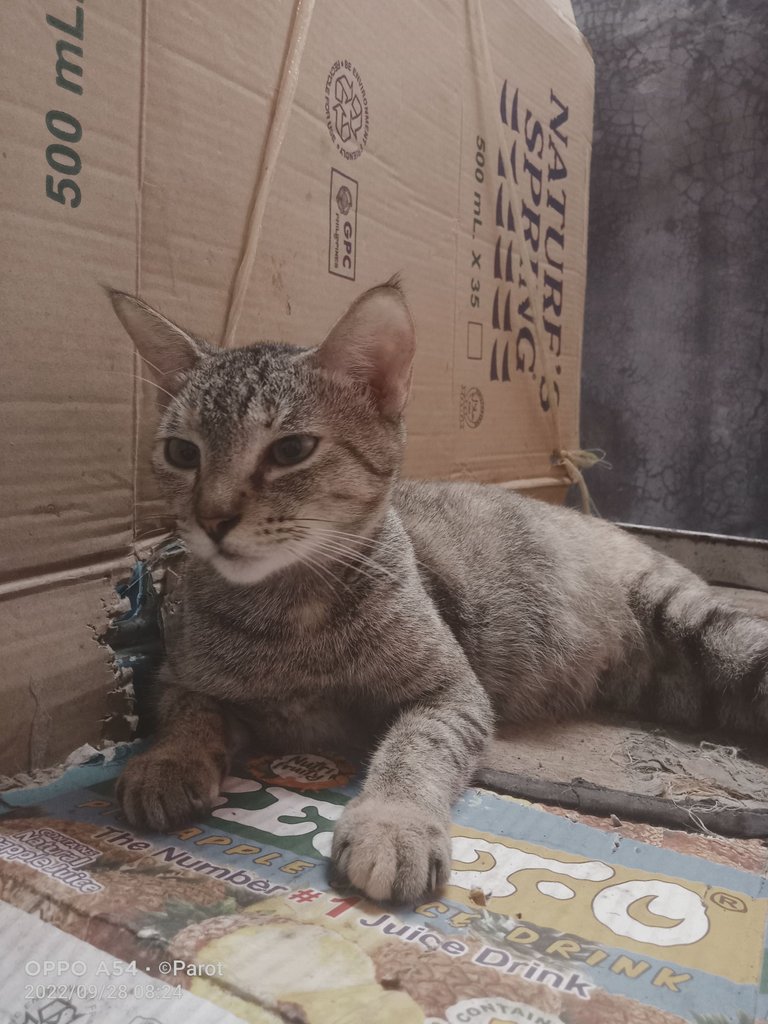 Let's pray that it is a safe delivery! She's big girl now so, I wish! I Wish!


---
---