Robbie has just turned 4 years old, A big boy! and so curious and excited about learning new things. Robbie has a Sensory processing disorder and he gets occupational therapy once a week. Learning through play is so much fun and important.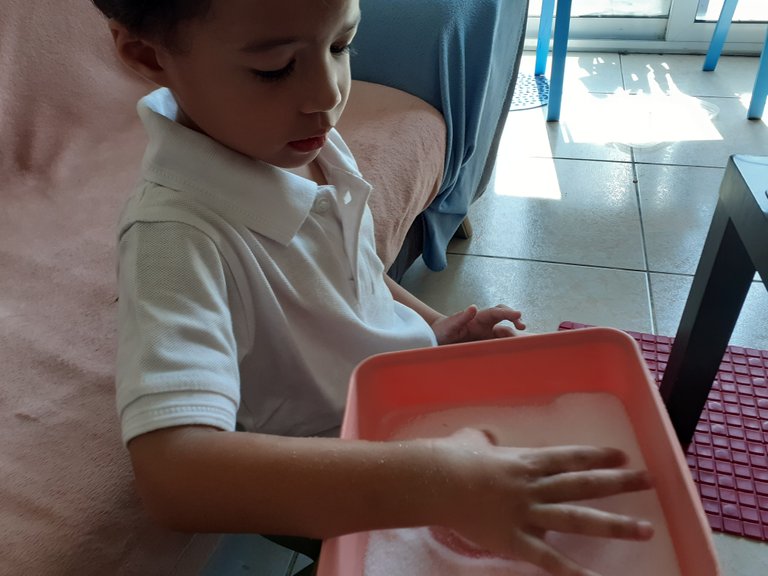 Through fun and learning, He is able to practice his speech and listening skills. it encourages him to communicate and develop his social skills.
We are practicing our little hand muscles to write. Since we do not have sands for writing, We used salt and tray. Oh, how we love the texture. Writing numbers and alphabets is really fun.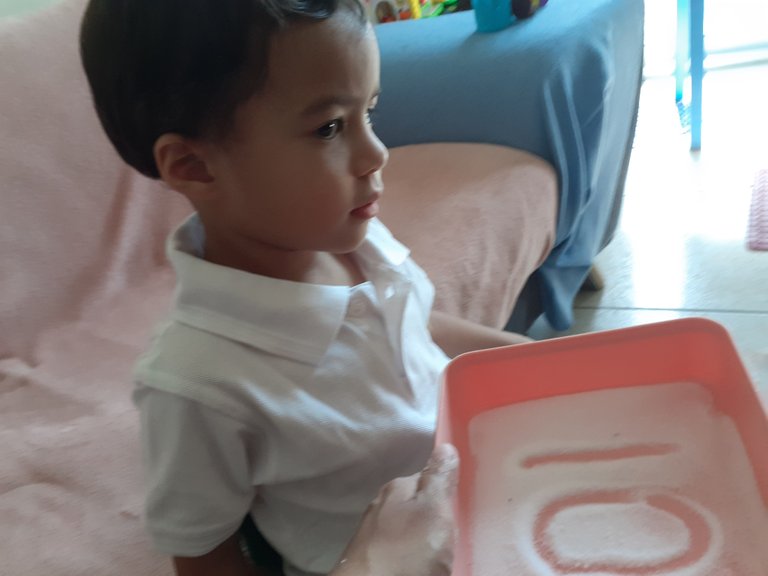 He can write number 1 and 2 and found him trying to write number 6. It is not perfect but it doesn't matter as long as He is having fun!
We draw our Rocket ship. Recognizing the shapes like triangle, square and rectangle. We colored our drawing together too.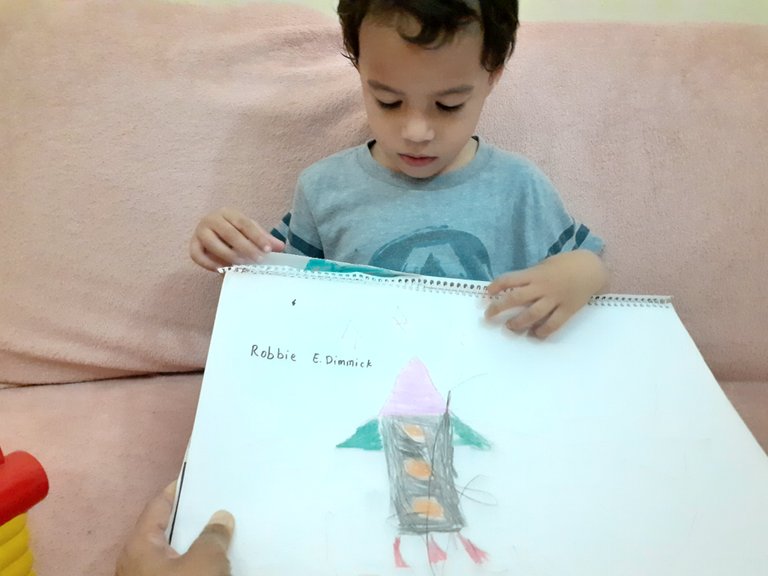 We also cut up some paper strands and form a couple of shapes together. You can also cut up magazines or supermarket booklets instead of colored paper.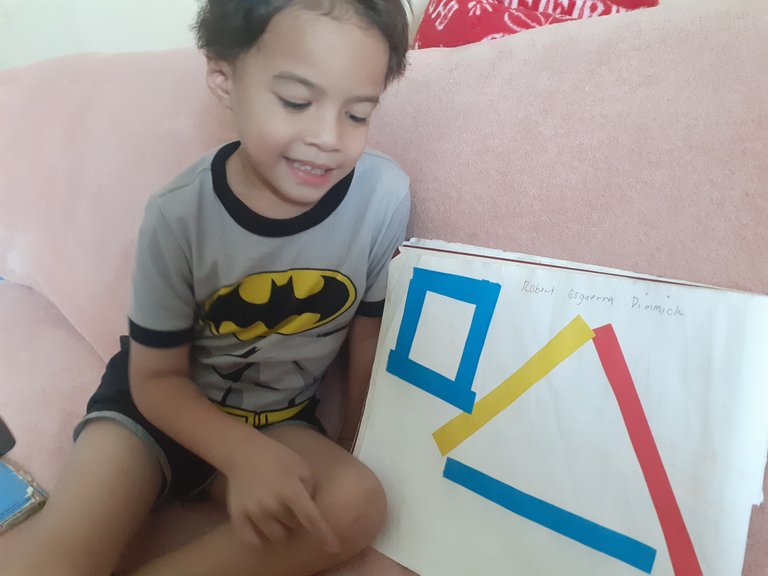 This is one of our homeschooling journeys and many others in between.
Thank you for coming.