Is Hive decentralized and who governs it?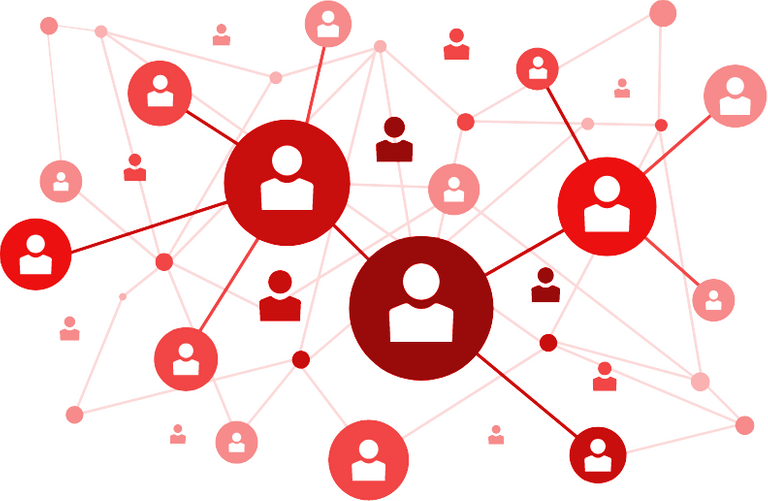 Une version en français de ce post est disponible - ici
Although they claim that their governance is decentralized, the majority of blockchains find themselves being directed by a handful of whales because of how significant their cumulative weight is.
Where we come from
This was the case of the Steem blockchain which has never succeeded in attracting enough smaller investors, and whose "ninja-mining" liability (an operation which consists of its founders to allocate themselves a significant number of tokens at the launch of a blockchain project) weighted heavily on its governance.
This is still the case and we can even say that this situation has now worsened: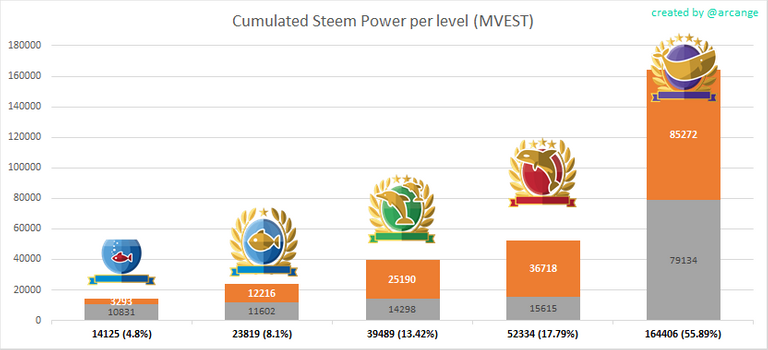 To date, almost 56% of the Steem Power has now concentrated in the hands of 22 whales accounts, which gives them absolute decision-making power over the evolution of the blockchain. Considering it requires a bit more than 50% to effectively control the blockchain, this number can be reduced to the top 11 whales (by order of SP).
Add to this that the 4 most powerful accounts are controlled by Justin Sun, who therefore own 42.87% of the available SP, this will give you an idea of how "decentralized" the Steem blockchain database is.
Even by uniting all of them, other users would not be able to counterbalance such power.
Where we moved to
When we forked from Steem to Hive, we removed that "Sword of Damocles" hanging over us that were these ninja-mined tokens. This completely redistributed the cards and generated a better balance of power: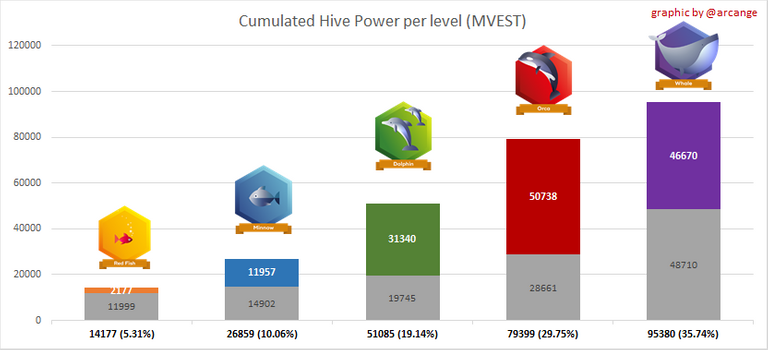 Today, the group of whales has 31 accounts but now only hold 35.74% of the Hive Power.
The 2,196 accounts that make up the orcas and dolphins groups weigh more than the whales with their cumulated 48.89% of Hive Power
These whales no more control the blockchain and the middle class can now confidently influence its own future!
Is Hive really decentralized?
Despite many possible criticisms of the use of decentralized terminology with regard to Hive, I think we have made a huge leap in this direction.
We demonstrated that we had a mobilizable and mobilized community when we fought against the installation of sockpuppet witnesses by Justin Sun.
It is this same community that is still active on Hive and, thanks to the increased power at its disposal, can today manage its destiny more freely by using its voting rights.
By voting for the witnesses who ensure the security of the blockchain, by supporting the witnesses who propose new development directions or relay proposals from the community that correspond to your opinions, you can influence the governance of the Hive ecosystem.
And today more than ever, this influence is no longer centralized in the hands of only a few individuals.
You have a voice, use it!
Do you think Hive is not decentralized enough?
Do you think there is still room for improvement?
I'm here to listen. Share your thoughts!
---
---