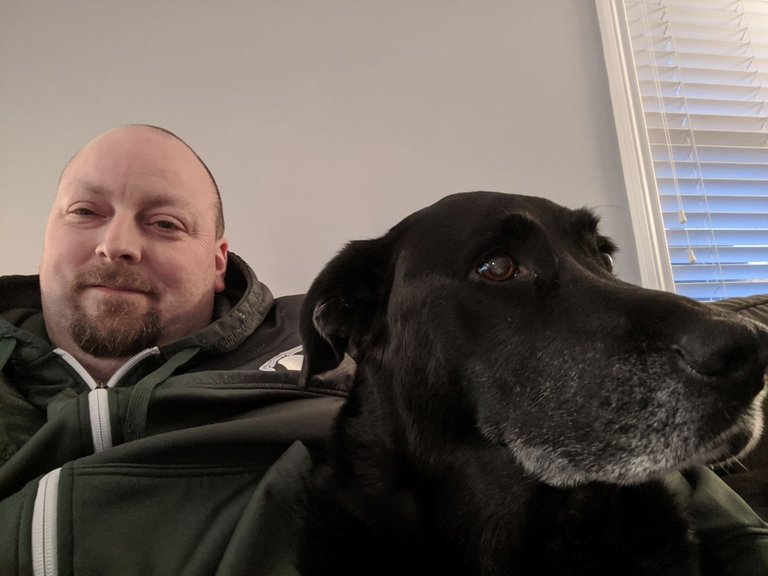 ---
Here I am during my first week of social distancing. It is actually the second official week, but I was required to report to work last week so there was still a lot of coming and going.
Since I am going to be away from my desk and busy with the honey-do list that @mrsbozz has for me, I am not sure how much time I am going to be able to spend on Hive.
It is unfortunate that the birth of Hive and this pandemic had to happen at the same time. I really don't feel like I can devote the time I should to Hive given everything that is going on. That probably sounds contrary to how you would think it should be, but that is just the way my life rolls.
The wife and I have already swapped out our kitchen faucet and we did a deep clean of all the rooms in the upstairs of our house. Today we hit the grocery store to see what they still had available and then we went for a walk.
If the weather warms up, I have a feeling we will be going for many long walks over the next couple of weeks.
We have been using an app on our phones called "House Party" to stay in touch with all of @mrsbozz's siblings. Additionally, we have been watching a show on Netflix called Schitt's Creek. It is just some good light hearted fun which is much needed during these somber times.
I look forward to seeing each of you on Hive over the next couple of weeks. Forgive me if I am not as active as usual. I am still here and I will return to full form before too long I hope!