I wasn't nervous or anything, but I was a bit scared thinking that I could be easily the next hive contraindicator.
As I stated in my previous post, I was expecting some action at the 0,786 level around ~3800 sats.
Finally we got some action: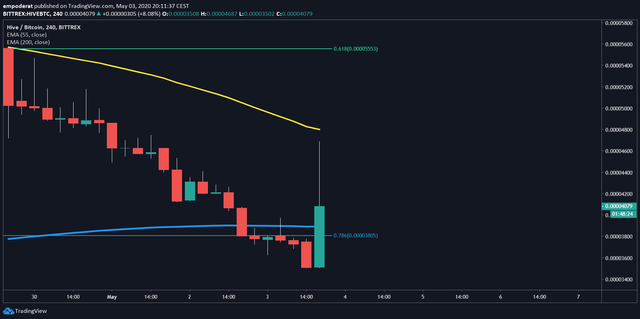 Not a bad 'pump' (if we can even name this as a pump). Anyway, I think it's more related to BTC taking a bit of a cooldown time rather than a 'genuine' interest to buy HIVE at these levels. (To early to confirm tho).
Look at the daily chart: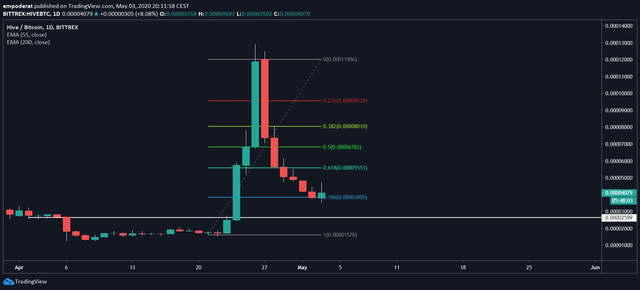 As you can see this is the first 'green' day after six in the 'red'. Still a 200-300% from the lows. I would take that every week!.
Thanks for reading!

You can follow me on Twitter