As I pointed a couple of days ago at this post, reaching the 0,786 fibo area was a very probable scenario if the previous level of 0,618 failed to hold (The price was almost piercing the support as I was writing, so no surprise here).
But now, we're reaching the level that 'was supposed to hold':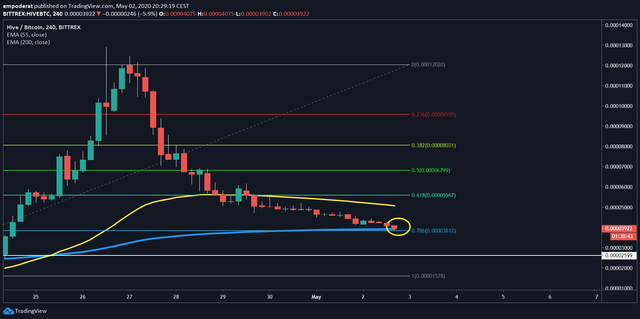 As you can see the price was very choppy after breaking the 0,618 level and the sells wasn't fierce at all. We have a lot of sellers, but not many buyers as we're still up ~300% taking in consideration prices from 10 days ago.
It feels like people still thinks that is very expensive to buy HIVE at these levels. But not that many are looking to sell, which should be a reason to explain the ongoing 'equilibrium' that (apparently) we're slowly finding.
In addition, RSI starts to dip into the 'oversold' zone, which usually is a reliable indicator of a rebound incoming. Question is... how severe?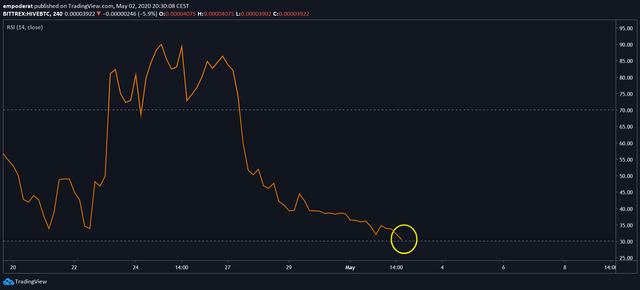 I'll keep paying attention to the levels.
Thanks for reading!
---
You can follow me on Twitter