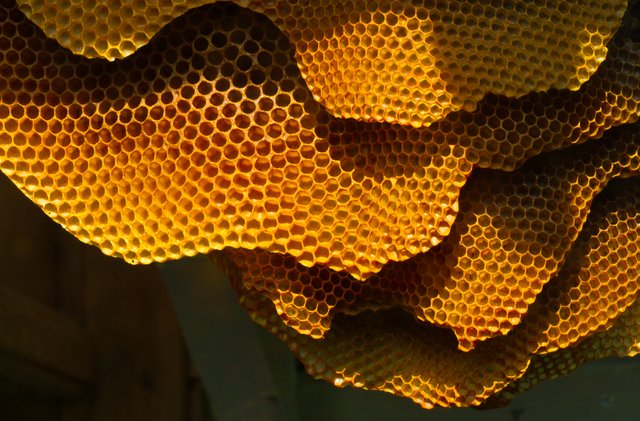 Honey Comb Structure (Wikimedia)
[This summary is made automatedly by witness @puncakbukit.]
Acquired from the latest 7 days blockchain's details (close to 38183 posts/4879 authors and 99581 comments/3696 authors), we obtained some statistic of Hive drama as the following.
Popular
Popular Posts
Discussions that are suggested by most people.
Popular Comments
Replies that are liked by many people.
Popular Tags
Labels that are proposed by many hivers.
Trending
Trending Words
Expressions that are suggested by most hivers.
Trending Comment Words
Words that are posted by many hivers in comments.
Active
Prolific Authors
Writers that are prolific.
Active Commenters
Commenters that are productive.
Thriving Communities
Communities that are rising.
Rare
Rare Findings
Discussions that may be noteworthy.
Guess
Popular Guesses
Discussions that may be liked by many people in the future.
[This summary is made automatedly by witness @puncakbukit.]
Go to page Witness Voting.
Scroll down to the bottom.
Input "puncakbukit" in the textbox below.
Click VOTE button.

We will follow you… ;-)
See also: