HIVE NEWS @ 23 May 2020 - Rebooting the News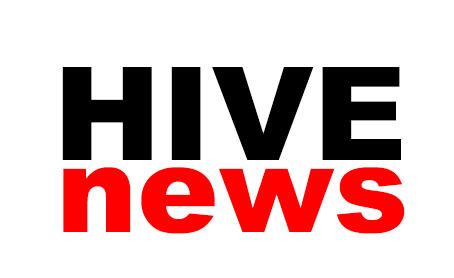 The News is back.
Corona related issues have been an over distraction for the past couple of months. Now with some degree of normality returning, it's time to post again.
This first reboot issue will be a little catch-up, and a little mind the gaps, but a full service should be returning in two or three days.
This edition includes news and updates about Spinterlands, Upbit Exchange, D.Buzz, HiveOnboard, LeoPedia.io, Cryptobrewmaster, BUILDTEAM and the Block Party.
---
---
HIVE NEWS aims to primarily cover news about new developments and activities on the Hive blockchain that might interest and attract people to Hive.
The developments on another blocktrain currently affecting the funds of 60+ Hivians will not therefore be reported here in depth. They have already been covered at great length by others.
Reference to recent posts by @apshamilton will provide ample information for anyone wanting to know more about the situation.
---
---
1. Splinterlands moving to Hive on 1 June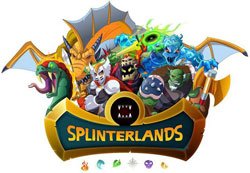 Due to recent changes on Steem, @splinterlands have announced that they will be moving the entire operation of the game to Hive on 1 June.
There should be no disruptions for players...
---
---
2. Upbit Exchange lists HIVE and HBD
@jrcornel reports that HIVE and HBD are now being listed on the Upbit exchange with BTC trading pairs...
@therealwolf has done some work to list all the exchanges that list Hive or HBD on the hive.io website...
---
---
3. D.Buzz takes off
D.Buzz, a new microblogging platform for Hive that links with Twitter, has now launched.
The development of @dbuzz is led by @nathansenn, and the project is coordinated by @chrisrice...
There have been some concerns that D.Buzz might produce large amounts of 'spam' postings on Hive. The @dbuzz team have addressed those concerns in this post...
---
---
4. Hiveonboarding features for Developers
The @hiveonboard team has posted an update on the onboarding features it offers to dApp developers...
@hiveonboard, run by @roomservice, recently launched their free HIVE account creation service - hiveonboard.com...
---
---
5. LeoPedia.io launched
LeoFinance has launched LeoPedia.io as an open-format educational resource "to inform non-crypto and crypto users-alike about the blockchain and cryptocurrency space".
The aim is that LeoPedia.io can provide an onramp to Hive and LeoFinance for the 'crypto-curious'...
---
---
6. Cryptobrewmaster launch delayed
The soft launch of the Cryptobrewmaster game has been delayed for another week to allow for further testing...
@cryptobrewmaster has also this week launched a witness.
---
---
7. BUILDTEAM moves to Hive-Engine
@buildteam are migrating their BUILDTEAM tokens from Bitshares to Hive-Engine...
---
---
8. Block Party Cancelled
Because of the ongoing Covid-19 situation @enginewitty and @thealliance have reluctantly announced that this year's Block Party planned for June has been cancelled...
---
---
Decentralized Hive Fund
The Decentralized Hive Fund (DHF) today has a daily funding budget available of approximately 5082 HBD.
There are now 8 proposals receiving funding from the DHF - @anyx (API infrastructure), @justineh (exchange listings & PR), @themarkymark (Global Blacklist API), @netuoso (Vessel Desktop Wallet), @blocktrades (image server cluster), @howo (core blockchain development), @netuoso (Hive chain development), and @good-karma (Hivesigner).
These successful proposals are currently receiving a total of 2305 HBD per day from the SPS...
@oflyhigh's Hive Secondary Airdrop proposal is also above @gtg's return proposal...
---
@good-karma has submitted a proposal to the DHF to support development work and server costs for the Open Search Engine that is already used on hive.blog, peakd.com and esteem.app. The proposal is requesting a total of 1350 HBD per month...
---
@howo reports that some that some changes are being added to the forthcoming Hardfork 24 regarding the Decentralized Hive Fund, and the Core Dev Team are canvassing opinions from the community...
---
---
Follow @penguinpablo for more statistics.
---
---
This is #2 (23 May '20) of the Hive news service.
---
---
[ graphics by @pennsif ]
---
---