HIVE NEWS @ 24 May 2020 - Exchanges, Nodes & Open Mics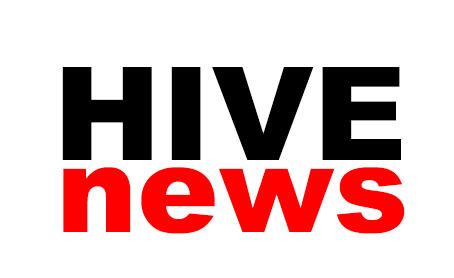 Thank you for the warm welcome for yesterday's return of HIVE NEWS.
The process of catch up and discovery of all that is happening on Hive continues.
Today's edition includes news and updates about MXC Exchange, a new Full API Node Cluster, D.Buzz, Hivelist, Hive School, Hive Open Mic and eXode.
---
---
1. MXC Exchange lists HIVE
Singapore based MXC Exchange has launched a HIVE/USDT trading pair on Margin Trading with 5x leverage available...
This is the first time margin trading has been available for HIVE.
@jrcornel gives more details...
---
---
2. New Full API Node Cluster
Witness @roelandp has launched a full API node cluster (hive.roelandp.nl) to help strengthen decentralism of the Hive api-node portfolio...
For information about full API nodes @holger80 posts a regular update on @fullnodeupdate...
---
---
3. D.Buzz Temporarily Offline
Following some negative community feedback about its new microblogging platform the D.Buzz team has puts its service into maintenance mode while they reassess the best way to operate the dApp...
---
---
4. Hivelist Classifieds Ads Service
@thelogicaldude has launched the Hivelist Token (LIST) on Hive-Engine.
HiveList's purpose is to bring a classifieds ad service and marketplace to the Hive blockchain. The purpose of the token is to reward members for using the community for posting their ads to the blockchain as well as for use as payment for services on the Hivelist.io site...
---
---
5. Hive School Launch
@blockchaintalktv has launched 'Hive School' to produce educational videos about the Hive network in collaboration with the Ukrainian cryptocurrency exchange Cryptex24...
---
---
6. Hive Open Mic Week 7
@cabelindsay has announced week 7 of Hive Open Mic running from 24 - 30 May with the theme 'Ultimate Freedom'...
---
---
7. eXode Poll on Pre-Sale Assets
@exodenews has posted a community poll to determine what should be done about pricing and the burning of leftover (pre-sale) assets for the eXode space colonisation game...
---
---
Decentralized Hive Fund
The Decentralized Hive Fund (DHF) today has a daily funding budget available of approximately 5083 HBD.
There are now 8 proposals receiving funding from the DHF - @anyx (API infrastructure), @justineh (exchange listings & PR), @themarkymark (Global Blacklist API), @netuoso (Vessel Desktop Wallet), @blocktrades (image server cluster), @howo (core blockchain development), @netuoso (Hive chain development), and @good-karma (Hivesigner).
These successful proposals are currently receiving a total of 2305 HBD per day from the SPS...
@oflyhigh's Hive Secondary Airdrop proposal is also above @gtg's return proposal...
---
@arrozymangophoto has submitted a proposal to the DHF for funding to run Python programming workshops and puppet workshops for children in Venezuela...
---
---
Follow @penguinpablo for more statistics.
---
---
This is #3 (24 May '20) of the Hive news service.
---
---
[ graphics by @pennsif ]
---
---