HIVE NEWS @ 25 May 2020 - Hive Tips, Hive People and Hive Music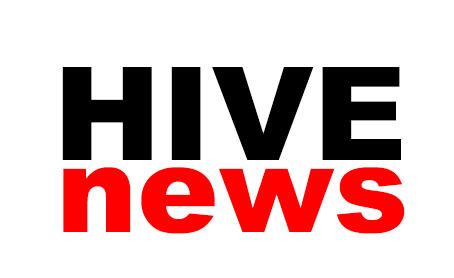 Getting back into the News Groove again now.
Plenty to report on.
Today's edition includes news and updates about Hive Tips, the Hive People Project, LeoAds, Dapplr, new witnesses, the Dolphin Assemble Community, a live concert, a live stream and a podcast.
---
---
1. Hive Tips Are Here
The @fullalt team have released Hive Tips - a browser extension to allow tipping of users of Twitter and other social media with Hive...
---
---
2. The Hive People Project
@stellabelle has posted an introduction to the Hive People Project.
Hive People is a newly launched project that is focused on Hive onboarding, communication, collaboration with Hive dApps & Communities, social media marketing, art, graphics, tutorials and video production.
The goals of the project include creating easy to understand tutorials, establishing a system of Hive tech support and customer service, growing the Hive Marketing Community, and onboarding 500 new users a day to Hive...
---
---
3. New Model for LeoAds
With the introduction of Hivestats and LeoPedia LeoFinance is seeing a substantial increase in advertising revenue.
That revenue is converted to HIVE, and then used to purchase and burn LEO to help grow the value of the token.
@steem.leo is also appealing to users that have ad blockers or use the Brave browser to allow adverts on the LeoFinance sites...
---
---
4. Dapplr User Profile Screen Update
Upcoming Hive mobile app @dapplr has posted a progress update on the user profile screen and its related features...
---
---
5. Two New Hive Witnesses
Two more Hive witnesses have been set up - new Hive app @dbuzz and CommentCoin creator @kristall97...
---
---
6. The Dolphin Assemble Community
@fun2learn has set up the Dolphin Assemble Community to encourage dolphins to work together to improve content quality and retention...
---
---
7. Live Hive Concert on Friday
Venezuelan Hive musicians @joseacabrerav and @trovadomusica are giving a live concert on 29 May in the @votovzla Discord.
They are also doing a 40 HIVE giveaway as part of the concert...
---
---
8. Upcoming Podcast & Live Stream
Former MSP Waves show host @movement19 aka Avian Flu is restarting his podcasts and live streams...
---
---
Decentralized Hive Fund
The Decentralized Hive Fund (DHF) today has a daily funding budget available of approximately 5084 HBD.
There are now 8 proposals receiving funding from the DHF - @anyx (API infrastructure), @justineh (exchange listings & PR), @themarkymark (Global Blacklist API), @netuoso (Vessel Desktop Wallet), @blocktrades (image server cluster), @howo (core blockchain development), @netuoso (Hive chain development), and @good-karma (Hivesigner).
These successful proposals are currently receiving a total of 2305 HBD per day from the SPS...
@oflyhigh's Hive Secondary Airdrop proposal is also above @gtg's return proposal...
---
---
Contest of the Day
Engage on Hive Contest
Make a post that shows personality, passion and effort. Two 2000 HP delegations to be won. Organised by @galenkp...
---
---
Follow @penguinpablo for more statistics.
---
---
This is #4 (25 May '20) of the Hive news service.
---
---
[ graphics by @pennsif ]
---
---