I knew it had to be around this time, but today I got the notification from HiveBuzz: I have just completed my third year in this community of content creators, first on the the previous blockchain, and now almost entirely on Hive. At the same time I just got back home from an extended project in a place without much connectivity, so either way it's a good time for a bit of recap. Only yesterday I got around to pruning my posts from the other chain, leaving only a short explanation with a link to their corresponding versions on Hive. This is another reason why I feel like a bit of a sum up is in order.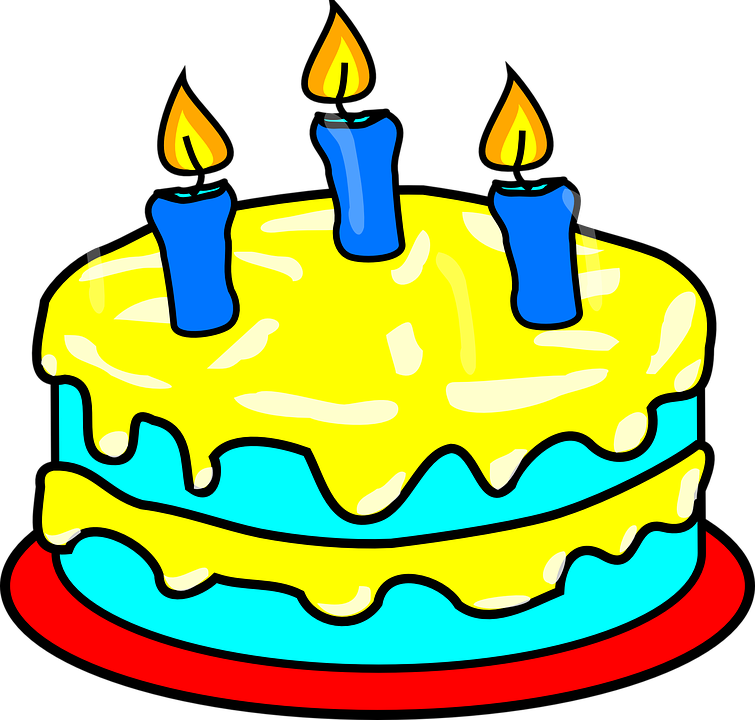 image source
In other words, let me list my favorite posts in categories, of course with the proper peakd-link. Other than the ones mentioned here, I also have lots of other posts (you're welcome to scroll through the complete list in my profile), but these are the ones I may want to come back to, and in case you haven't seen them, they are the ones I can most recommend checking out. Enjoy!!!
Murals, Many Many Murals
Let's start out with perhaps the most visual topic, my collection of murals. And yes, there have been a LOT. Apart from my Mexican Murals series, there has been a shorter Murals of Canada, as well as many others that got mixed into posts with other topics.
Mexican Murals:
Winston Churchil and the Bike Movement
The Beauty of Death and the Struggle of Life
Different Types of Wall Painting
Political Expression, The Painting is on the Wall
A Familiar Face
Chilakillers: Murals, Chilaquiles, and More
Under Metro Line 4
Respected and Less Respected Paintings
Murals of the Barrio in Aguascalientes
Murals Under Periferico
A Cartoon With A Public Health Message
A Warrior Princess in Mazunte
New Images Covering Old Ones
Get to Know Your Local Cacti
A Mural for a Movie
Commercial Murals for Small Businesses
Not Much New in Almost a Year
Feminist Art on a Blue-Collar Business
High Above the City
Laboratory Work on the Cocoa
Elite Warriors in the Parque México
A Journey Through Rock-and-Roll, Contest Winners
Playing With Bugs on the Rooftop
La Familia Burrón in the Center
Dream of a Sunday Afternoon in the Alameda Central
New Stairs Art in my Neighborhood
Painted Garage Doors
The Children of the Feathered Serpent
Four Sides to a Water Box
Skate On Forever
A Healing Mermaid Under Mexican Skies
Axolotl in the Parque Lira
Axolotls Wherever You Look
The Rapidly Changing Wall of the Casa Picnic
Illuminated Illumination
Tlaloc in His Element
Aztec Legends in Metro Tacubaya
All Your Favorite Mexican Motives
Worsening Situation for Women
The Kiss of Death
Honoring the Departed
The Flower of Life in a Face
A Less Appreciated Wall Painting
Funky Graphics in the Condesa
When Big Red Lips Start Growing on You
New Pictures on Old Walls
A Beast With a Mesmerizing Look
Beautiful Animals in the Roma
Horrific Animals in the Roma
A Poetic Message About Tremors
Sesame Street the Mexican Way (güey)
The Turtle Center in Mazunte
B-Side Murals in Mazunte
Beautiful Art in La Boquilla
Return of the (Pinche) Chinche
A Crow, A Fly, And A Shaded Barbarossa
More Exploding Hearts in Mazunte
A Frida Kahlo Mermaid
A Small Glimpse of Zipolite
Murals in Canada:
Victoria and the Galloping Goose
Of Bears in the Woods
Native Images of Reconciliation
The Painted Walls of Chinatown
The 3D Mural on Lyrics Recording Studio
Delicious Delicacies
Now that our need for visual aesthetics has been met, let me continue with my food related posts. The biggest series is What to Eat in Mexico, but there are a few Hungarian dishes too, as well as salads, probiotic drinks, and many other tasty treats.
What to Eat in Mexico:
Tacos - As Basic As You Can Get
Tortillas and Other Incarnations of Maize
Making Salsa
Guacamole - With and Without Spirulina
Chilaquiles - For Stale Tortillas and a Hangover
Pozole - Not Just For Independence Day
Nopales - A Vegetarian Delicacy
Huitlacoche - A Mold That Just Tastes So Good
Carnitas of Michoacan
Chapulines, Escamoles, and Maguey Worms
Tamales - The Best Way to Eat Corn
Tlayudas - The Oaxacan Size Tortilla
Cochinita Pibil - The Burned Piglet from the Yucatan
Barbacoa - Pit-Cooked Lamb from the Central Highlands
Chicharron - The Best Snack to Munch on
Migas - Another Option for Stale Tortillas
Chiles en Nogada - A Dish of National Pride
When Tortillas Get Big, Fat, and Full of Stuff
X-Mas Speciality Bacalao
Mole - Way Beyond Nutella
Empanadas Mexican Style
Other Food Posts:
Šaltibarščiai (Cold Borscht) - The best soup on a hot day
Spirulina - the Superest Superfood
Enjoying Spirulina - Pesto and Salad Dressing
Spirulina Smoothies – The Quickest Way to Enjoy Spirulina
Probiotic Drinks – Kefir, Tibicos, and Kombucha
Mead – A Sparkling Sweet and Sour Refreshment
Lecsó – A Lovely Summer Dish from Hungary
Goulash – The Most Famous Hungarian Dish (that doesn't actually exist!)
Mustard Cabbage – Cheap, Tasty, and Filling
Plum Dumplings – A Hungarian Dish Without Any Paprika
The Making of a Great Salad
Delicious Shakshuka
Iced Coffee for Concrete Workers
Pizza Parties in Mazunte
Making Bread in Mazunte
Barrilete - the Unofficial Quarantine Fish in Mazunte
Books and Music
Next let me list my posts about good literature and music that I have enjoyed enough to write about. The series are called Bibliophilia and Monday Music, though the latter one had a few examples of Tuesday Tunes. (That's what you get for tying a topic to a certain day.) I have also recently signed up for a Lbry account, so I may get to share these books there as well... soon!
Bibliophilia:
My 12 Most Recommendable Permaculture Readings
Another 12 Permaculture Books - Specialized Readings
Riane Eisler – The Chalice and the Blade
William McDonough and Michael Braungart - Cradle to Cradle
Charles Eisenstein - Sacred Economics
Ken Kesey - One Flew Over the Cuckoo's Nest
Charles C. Mann - 1491
Tom Wolfe - From Bauhaus to Our House
Ideas and Concepts of Daniel Quinn
B. Traven - The Death Ship and The Cotton Pickers
Books by Wladimir Kaminer
Remembering the Good Doctor Gonzo - Hunter S. Thompson
Tom Wolfe - The Electric Kool-Aid Acid Test
Robert A. Wilson Expanding His Readers' Minds
Gary Jennings' Head-dive into Mexican History
Monday Music:
The Sound of the Hungarian Zither
Obligatory Line-Dance at Mexican Parties - El Payaso del Rodeo
Floating Into the Night by Julee Cruise
Classic Canadiana - Stan Rogers
Party Like There's No Tomorrow, Cry Like Everything Is Lost - Hungarian Gypsy Music
The Harder Sound of the Middle Ages - Corvus Corax
The First Hip-Hop I Actually Liked - Things Fall Apart by The Roots
No Prophets in Their Own Land - Rodrigo y Gabriela
Beyond the Boundries of Styles and Genres - King Gizzard and the Lizard Wizard
Accordion-Rock You May Not Know (But Really Should) - Los Tabascos
Songs of the Mexican Revolution - La Adelita
Memorable Weirdness - What Do You Want A Japanese To Do Again?
Gloomy Sunday - The Hungarian Suicide Song
Party Tunes from the Wild East - The "Russendisko" Experience
Folk Songs from Your Home Village - Hungarian Regional Sound Archives
Polynesian Salt Water Music
Images Conjured up by Tom Waits' Music
In Country: Folks Songs of Americans in the Vietnam War
Somebody Tell Me - Translating a Hungarian Song Into [EN] and [SP]
Somebody Tell Me - first trial & live performance [HU] [SP] [EN]
Horst Wessel in Mexico
Permaculture and Natural Building
Okay, these are without a doubt my favorite topics. While during my first months of blogging I wrote more theoretical posts about the principles of Permaculture, and such, later on I added quite a few updates on Earthship constructions I was taking part in. Let me list them all proudly here:
Theoretical Permaculture:
Permaculture: A Starting Point
A New Permaculture Principle?
Permaculture Principles: Obtain a Yield and Everything Gardens
Permaculture Principles: Produce No Waste
Permaculture Principles: Use Small and Slow Solutions
Permaculture Principles: Stacking Functions and Stacking Elements
Permaculture Principles: Integrate Rather Than Segregate
Permaculture Principles: Capture and Store Energy / Make the Most of Energy
Permaculture Principles: Observe and Interact / Creatively Use and Respond to Change
Permaculture Principles: Making the Most of Edges
Earthships - Sustainable Housing
Urban Permaculture: Closing Loops in the City
Taking Care of Business 1 - Humanure Composting With a Bucket
Taking Care of Business 2 – Back to Using Water
Taking Care of Business 3 – Why NOT Make the Most out of the Worst?
Taking Care of Business 4 – Methane Digesters
Permaculture in Practice:
Composting in the City - Part 1
Composting in the City – Part 2
The Alternative Market of Tlalpan
Spirulina Cultivation 📷 [Video inside]
Chinampas - Traditional Farms in the Valley of Mexico
The Power of Convection – From Boiling Water to Drying Fruit
More Power of Convection – A Little Bit of Dreaming
Meet My Two Favorite Volunteers
Doighouse Earthship Build on Vancouver Island 2018:
Earthship and Permaculture - Introducing the Doighouse Series
Shower for the Earthship Build
Complementing the Earthship: The Permaculture Garden
Essential for Helping Hands: The Volunteer Kitchen
Preparing for the Earthship Build: Milling Lumber
Week of Volunteers: Getting Started on the Tires (finally!)
The Most Annoying Part of the Build: Satisfying the MAN
Official Clearance - Building Permit and Inspections for the Doighouse
Field Trips from the Doighouse
Getting Wrapped at the Doighouse
The Burned Stump Trail at the Doighouse
Last Notes from the Doighouse
Mazunte Build 2018:
Terraces on the Oaxacan Coast - Preparing for the Adventure
The Bus Came By And I Got On
Working on Getting Work Started
A Theater on the Beach - Revisited
Progress in Bahia de la Luna
Itínera, the People Building the Mazunte Theater
The Beginning of a Retaining Wall
Tire Pounding for Beginners
Life on the Mountain
The Place I'm in: Arroyo Cruz, Bahia de la Luna, La Boquilla
Building the Wall - Tire Pounding for Advanced
Meanwhile Back at the Ranch
Next Year's Construction? - The World's First Fully Self-Sustaining Theater
Mazunte Build 2020:
Creating Conditions to Work and Live
The Challenge of Scoring Tires
Working at Night for the Perfect Level
Bending Rebar Like a Mexican
An Impression of Hyperadobe in La Boquilla
Waiting for the Man
The Diverse Cars at Itínera
Hay Pase, Got the Permit!
The Ceremony of a Minka
Zome Building Workshop in Mazunte
Machines Taking Over Work - The Day Everything Changed
Earthship Build in the Time of Hive and Coronavirus
Concrete Plans and Concrete Actions
Starting The Long Finish
The Circle is Complete, We're Pouring Tomorrow
Pouring the Bond Beam
Visual Concrete Pour by @redhawkrising
Talking About Logs
Moving Logs Around in Practice
A View From a Bird's Eye
Epilogue
A House in La Boquilla - The Other Building Project
Bicycle Passion: Working Hard and Playing Harder
Finally, let me list all my bike related posts. The first ones have to do with the bike shop in Canada where I built my bike, but the biggest part of the series documents my journeys on it, particularly the 4000-km one down the Western US. At the end I listed my posts about building my second bike, a bamboo fixie in Mexico City.
Bicycles in Victoria:
Recyclistas – A Bike-Shop with a Holistic Approach
Working at Recyclistas
Bike Polo - Taking Bicycles to the Hardcourt
Useful and Artful Objects out of Bike Parts
Poutine 66 and the the Angels Chopper Bicycle Club
The Birth of La Zorra Roja – Building My Own Bicycle
Ride With Me On Vancouver Island:
Bike Tour on the Cowchian Valley Trail
Fernwood in the Sunshine
Hunting for Cultures
Midnight Mystery Moon Ride
Journey Across Salt Spring Island to Chemainus
Chemainus to Qualicum Bay
Oyster Run to Fanny Bay
On My Vancouventure
Magical Lasqueti Tour
Qualicum River Ride
Cascadia to Aztlán, Riding Down the West Coast:
Origin and Destination
Rolling Down to Victoria
Starting out on the Olympic Peninsula
Into the Hoh Rainforest
Who'll Stop the Rain?
Crossing Bridges When We Get There
Lewis and Clark, The Goonies, and The Grateful Dead
The Fun Way to Get to Portland
Recooping in Portland
Through the Willamette Valley
Fewer Degrees of Separation in Eugene
Hills and Mountains of Southern Oregon
The High Way to Get to California
The Obligatory Naked German
Finding Us in Orleans
Good Fire Ahead
Two Weeks on the Rivers
A Night in Afrofornia
Groving With the Giants
A Halloween Encounter
Coasting on the One
Saying Good-Bye to Horizon
Back to the Urband World
The Golden Gate to Santa Cruz
Riding Solo: Monterey and Big Sur
Taking My Time Getting to L.A.
The Last Leg Into L.A.
A Thanksgiving From Scratch
On To New Adventures
Living In and Among Boulders
Desert Days
In the City of Angels
Looking Back at an Amazing Ride
Building the Bamboo Bike:
Part One: The Frame
Part Two: The Fork
Part Three: Everything Not Bamboo
Part Four: Testriding the Jungle Baby