Sometimes inspiration comes so spontaneously and with such fervor that it can be difficult to put the flood of ideas into words.
I've been fairly inactive in terms of posting and commenting again this last couple weeks, but it hasn't been for naught. I've been hard at working trying to put into words this insane idea I got one night while listening to a random Youtube video about brands/marketing. What I'm putting together could not only change my life for the better, but produce an enormous amount of brand awareness and advertising for Hive and the many communities and dapps that call it home.
---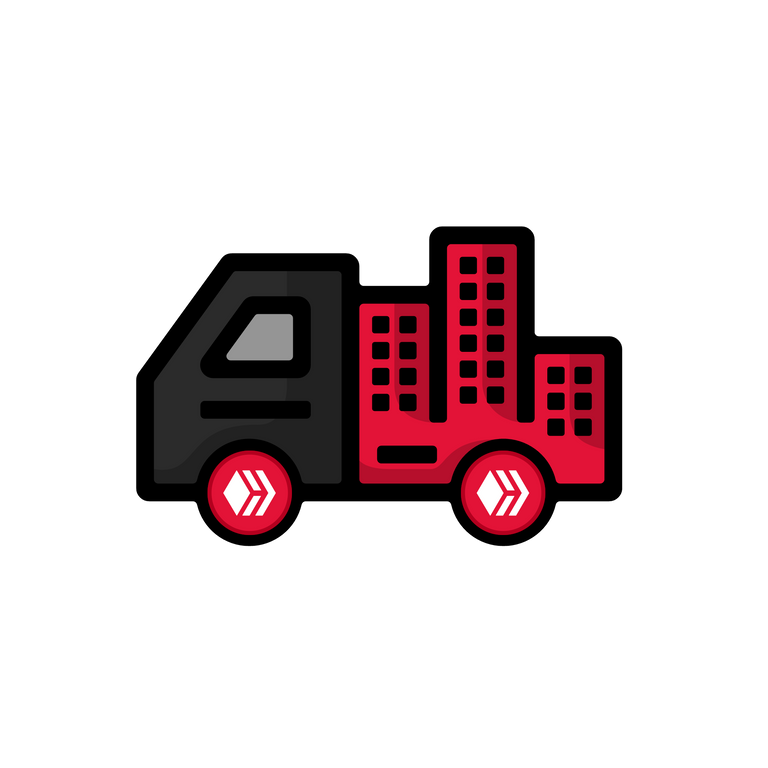 When the idea first came to me, my brain flipped inside my skull. Thoughts branched and sprung new ideas until I had so much in my head I felt like I needed to get it into words in some form or another, but didn't want to immediately jump into it, as it was already late in the evening. I decided I'd sleep on it, but couldn't get it out of my head. I spent the rest of the evening daydreaming about it, and lied down to bed with a head full of craziness.
When I woke up the next morning, It honestly wasn't the first thought on my mind, but it was definitely a close second. I made a pot of coffee, then a coffee of pot, and sat down at my laptop to get started with the day. It wasn't long before it was happening again, and I found a pen suddenly in my hand. I spent the next three hours writing down all the little ideas and tried my best to keep them as organized as I could. Everything in the image below was written out in that three hour brain vomit.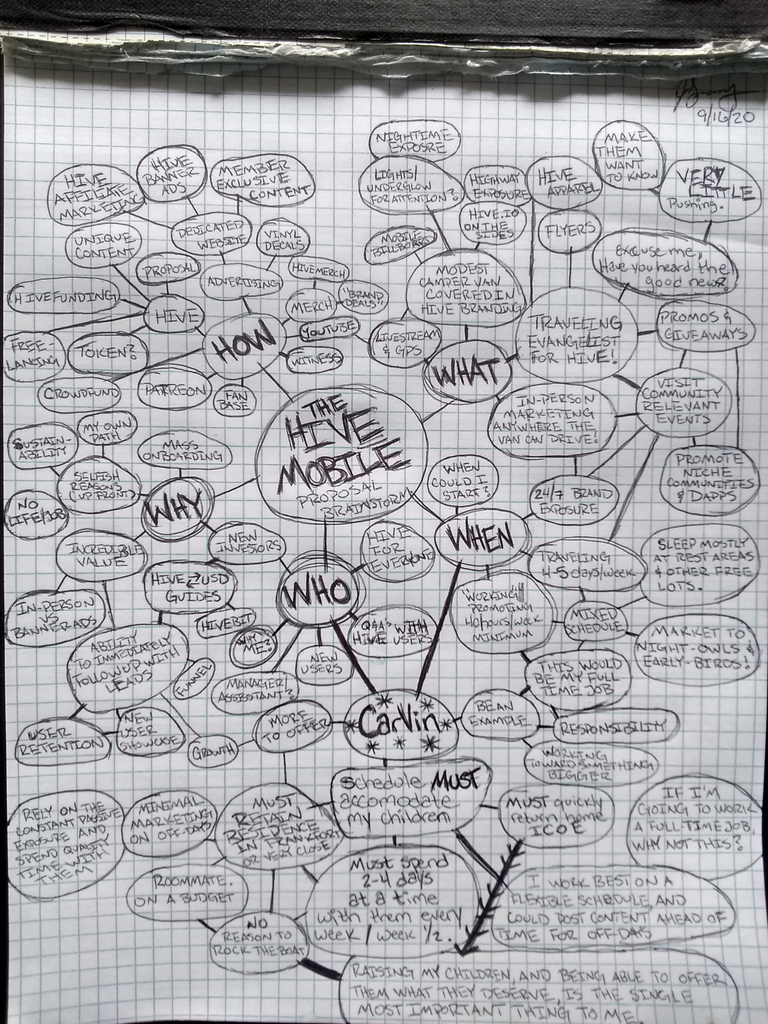 Click image to view full-size.
This is just a small insight into how my brain works... It's all over the place all the time, but it all connects in some way, and if you can see the bigger picture for what it is, it all makes sense together. It's hard to explain 😅
I've shared this image with only a few people before now, and I'm currently a very busy bee turning this "mind-map" into something that makes a lot more sense in a google doc. I've shared that document, which at the time of writing this post sits at about 5700 words, in the HiveHustlers Discord, and It's not quite finished yet, but if you're interested, and want to read more about this, click the link below.
---
I'm not ready to make any official announcement or anything, but once I finish up the google doc, I'll be turning it into a Hive post to do exactly that. If I can actually make this happen, I'll be reaching out to find valuable members of the community to partner and collaborate with, so if this is something you think you would want to get involved with, reach out!
I'm still not entirely sure whether I've had a stroke of genius here, or just a regular ol' stroke, so any feedback about this is very welcome. Let me know if you think this idea is something I could make happen, or whether I've got my head in the clouds again thinking I can change the world.