I am out of my bubble. Kyiv - Warsaw, a loooong day

Hello there, guys!
How are you, and where are you? For the first time in almost 7 month I got out of my bubble. The bubble with the war in the center. I started writing this post at the end of the longest day,.and finishing it now waiting for boarding in Chopin airport in Warsaw.
In fact, it were 2 days but I didn't had a chance for a nap during the n8ght so for me, it's one long day.
It started early, I went to lab to make covid test. Just in case. I am not sure in this chaos if I need it or not for my trip to Netherland, but I did my best, insurance, booster shot and test.
Look whome I found by the entrance! This guy seems to had a ride, and now is walking on some business.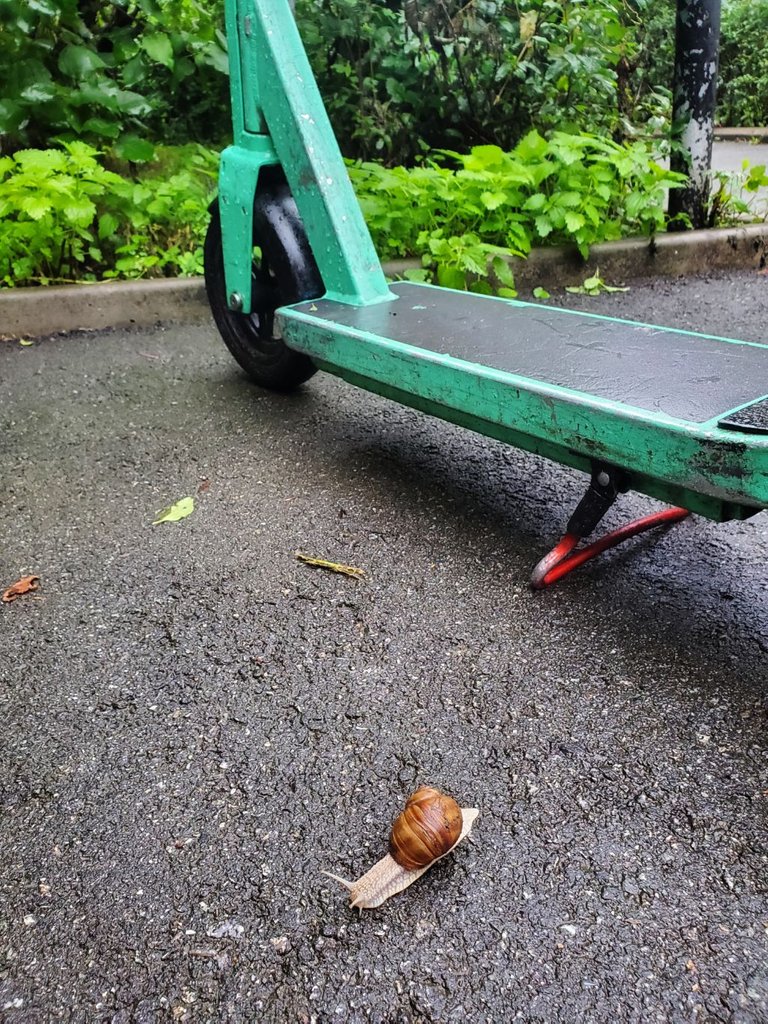 My bus started from station located near railway central station. I arrived very much in advance coz I was not sure if the bus really took off here. To my surprise, ithe station was crouded, lots of busses, many international flights and transit. Actually, it should be expected...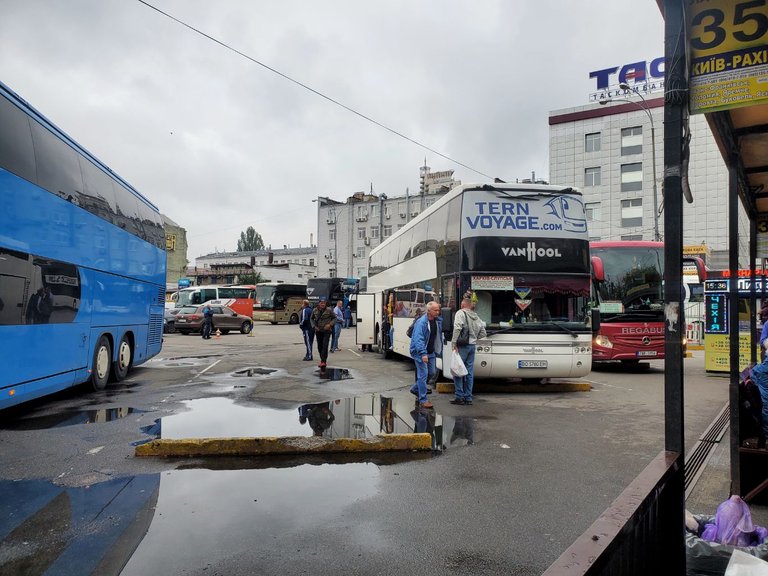 My Flixbus. They have 4 flight every day and this is the last one, not the best route, as I found out later. It came 30 min before departure with passangers. I mean they are swamped.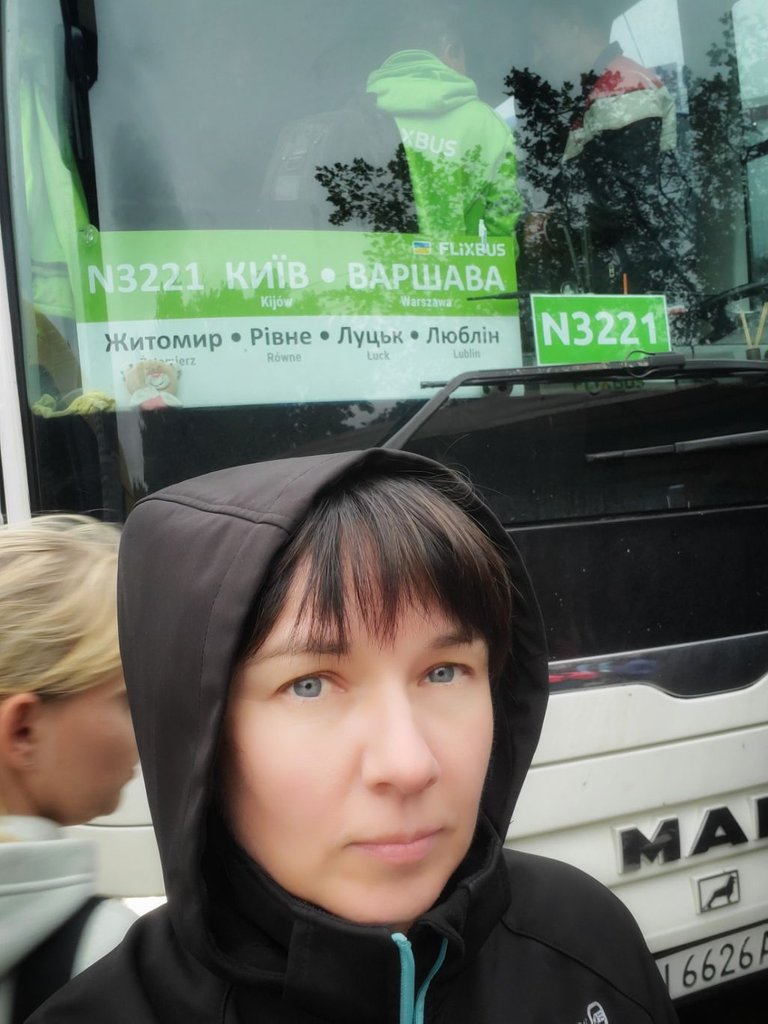 Some passanger were saying good bye with tears in tgeir eyes, or even crying. Everyone has own story... Almost all were Ukrainians, rxcept 2 foreigners. And only 2 men, all others were women due to wartime restrictions.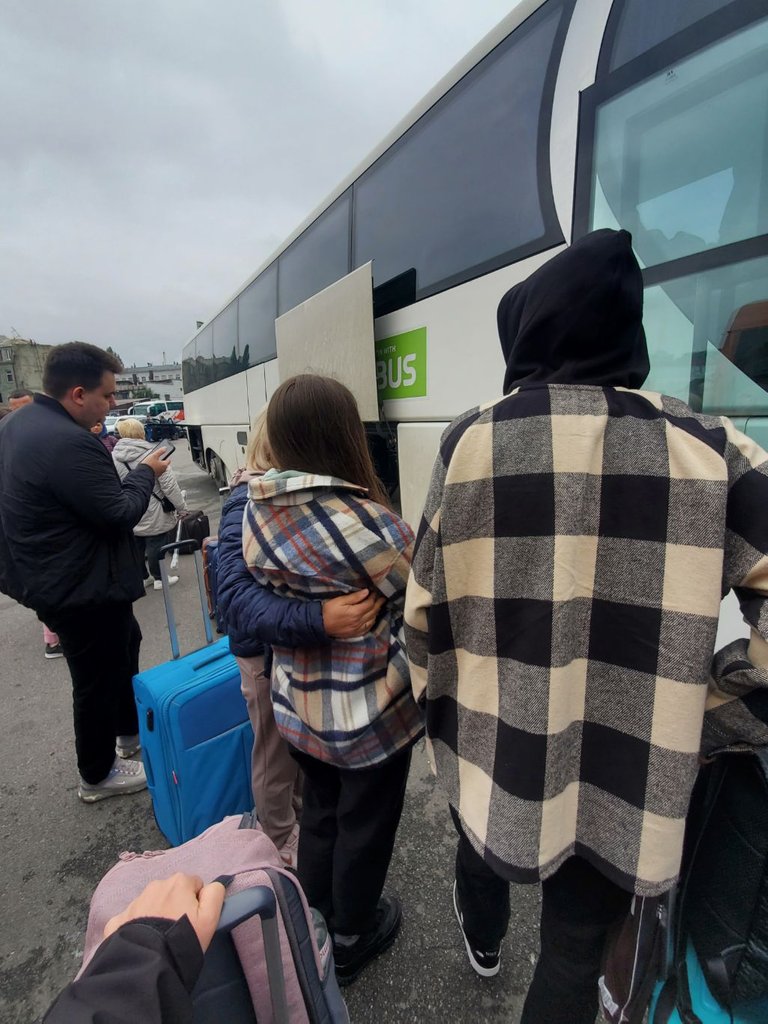 Sonia is ready for a trip and looks optimistic.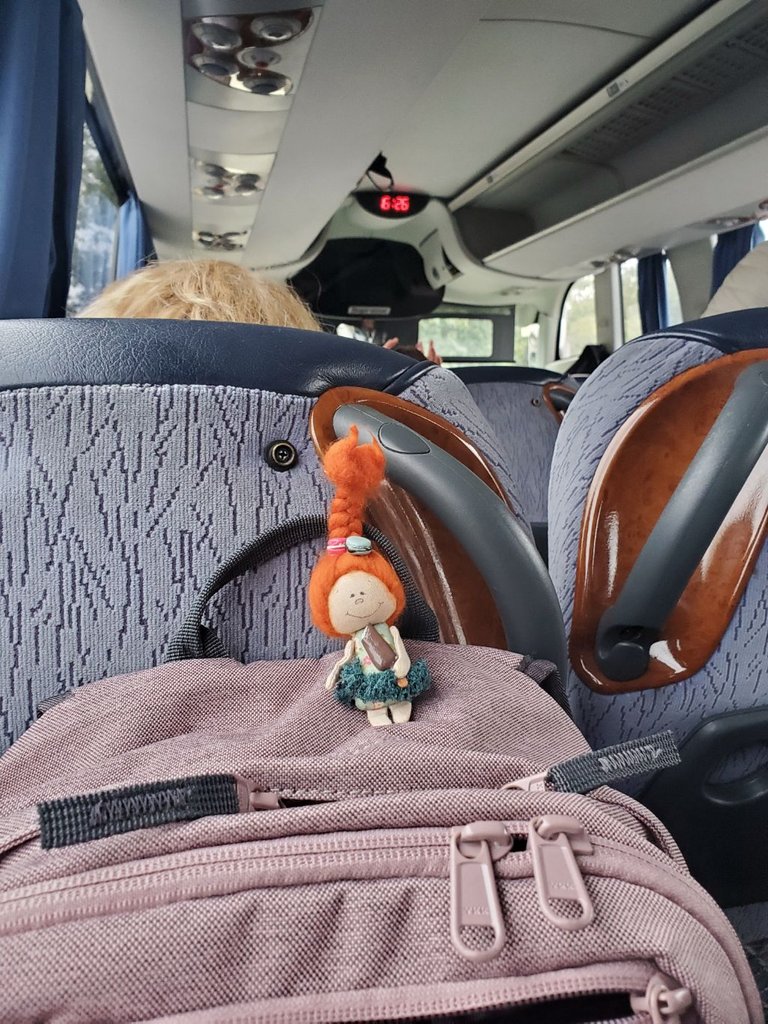 ---
---
As I said, I hate buses and traveling by bus for a long distance. Once, I had a terrible experience, but.not only because of that. Anyway, this bus was pretty good, with a working toilet, and a socket for charching a phone. And the girls sitting by me was nice.
For the first time, I passed by the blown bridge near Kyiv, and burned constructions. It looks... well, how it can look? But I got used to this already.
The worst was the custom. We arrived at about 1a.m. I never seen that amount of lorries. Their long rows looked sad and hopeless... Queue was moving with a turtle's speed. Light on, light off, phone rings, loud talks, doors open/close. Twice, we were told to colle t all our belongings, pick up the baggage and go to custom control. Plus passport control, all this with a gap of 0,5-1 hour, no chance for even a short sleep. When we finally entered Poland, it was almost 8 a.m. The weather was cold, windy, rainy and gloomy, to complete the scenery. Then I had a quest in Warsaw with 2 bags that now zeemed much heavier.
I did an early check in, it was a room booked via Airbnb. And dreamed about a shower and a bed, but the neighbor was doing a repair, and it was loud. Besides, I was hungry and it was almost a middle.
I took an anvice of my host, a very nice and kind lady, and went to a cafe nearby. The meal was cheap and tasty, and the queue was quick but I could.not understand their menu, and had no time to translate so I picked up 2 random items. 🤣🤣🤣 The soup, and schnitzel.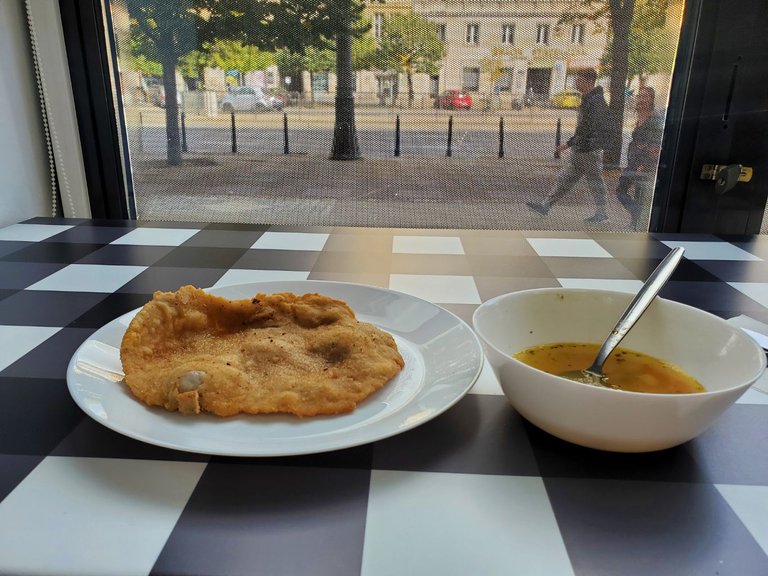 After branch, I was ready for a walk. My plans were ambitious - a park nearby with a castle and beautiful lake, and a long walk to another park with a palace, then a pedestrian street maybe. I even grabbed my camera hoping to take some pictures. I bought an ice cream looking forward to a nice day.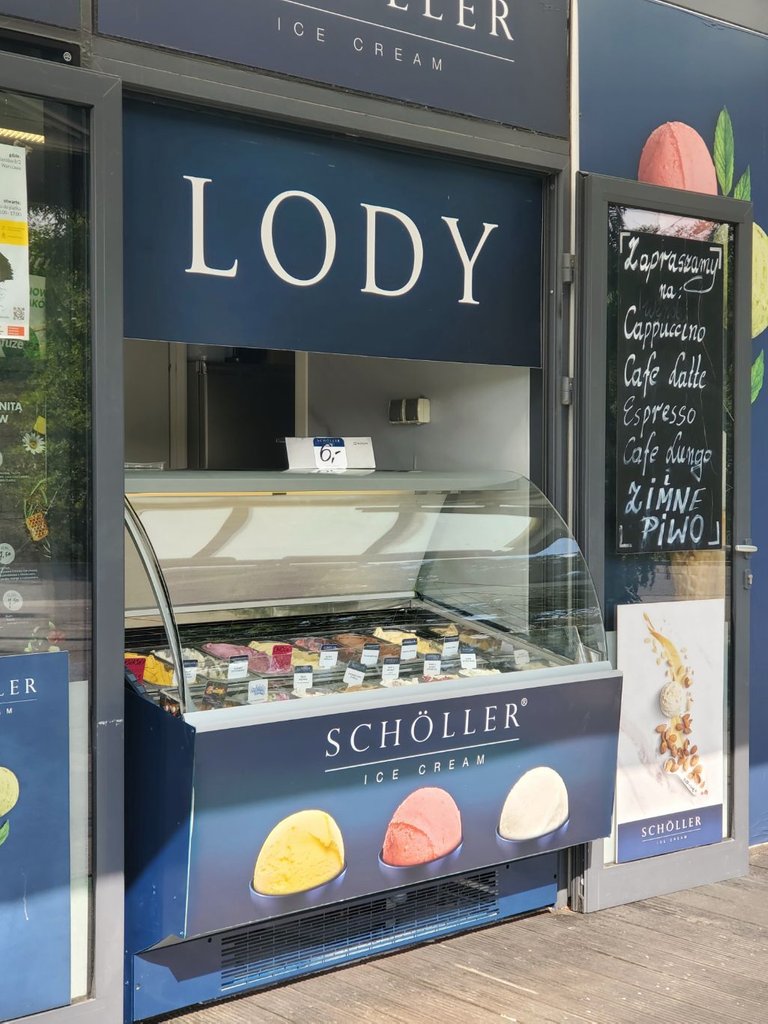 Haha. I moved like a zombie, and looked the same. And my backpack was heavy although I took off everything and left only a camera and a water.
Ujazdowski Park is beautiful indeed. I didnt take off the camera and used only my phone.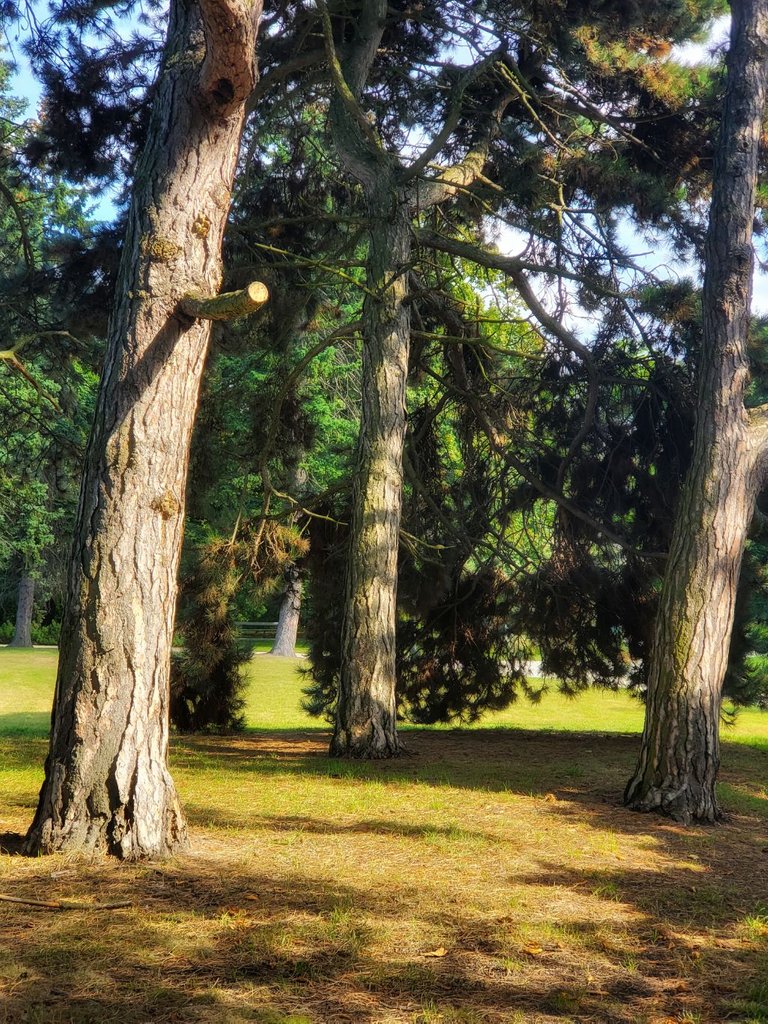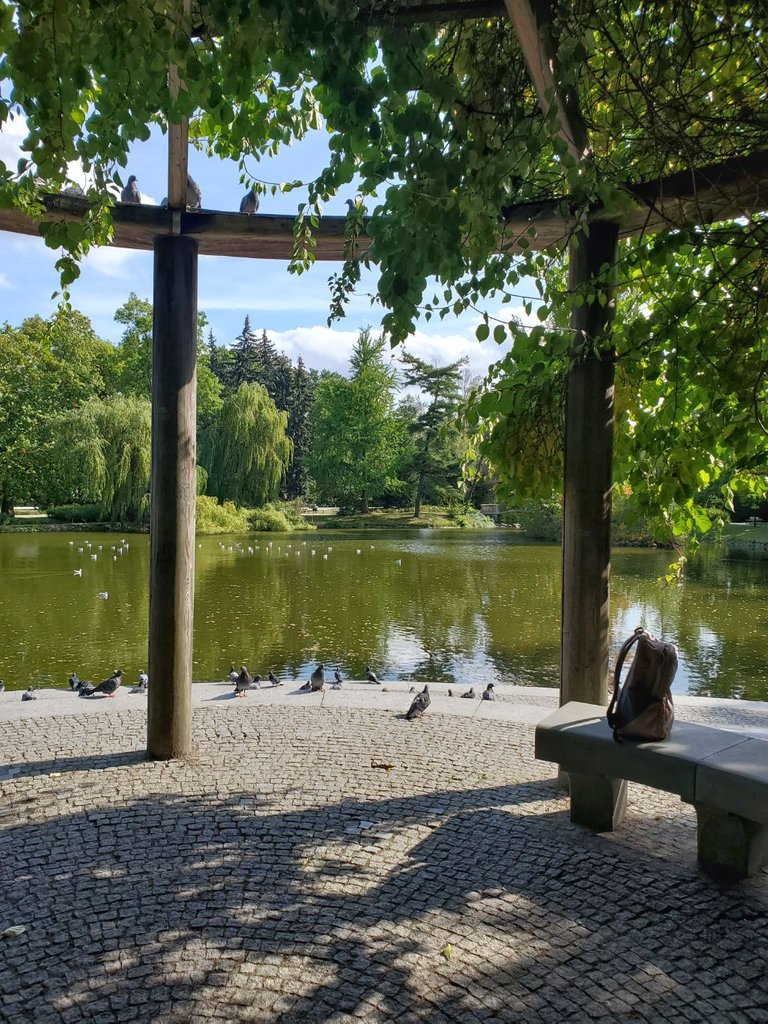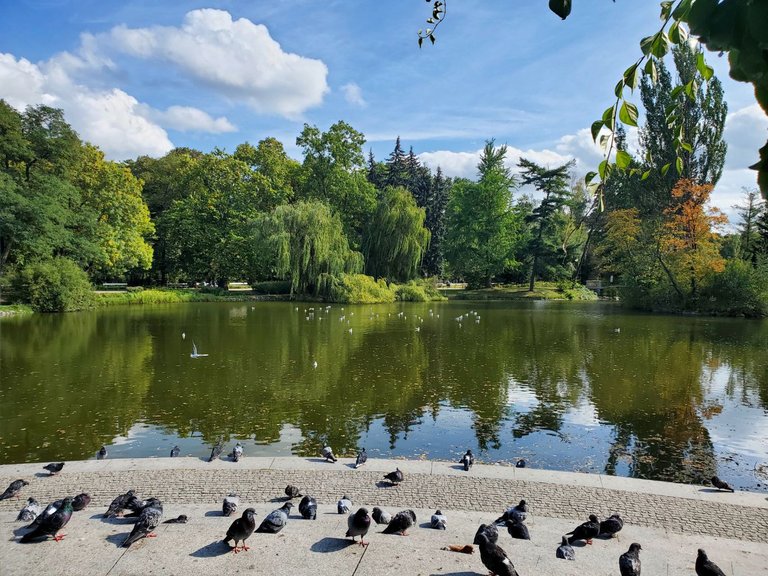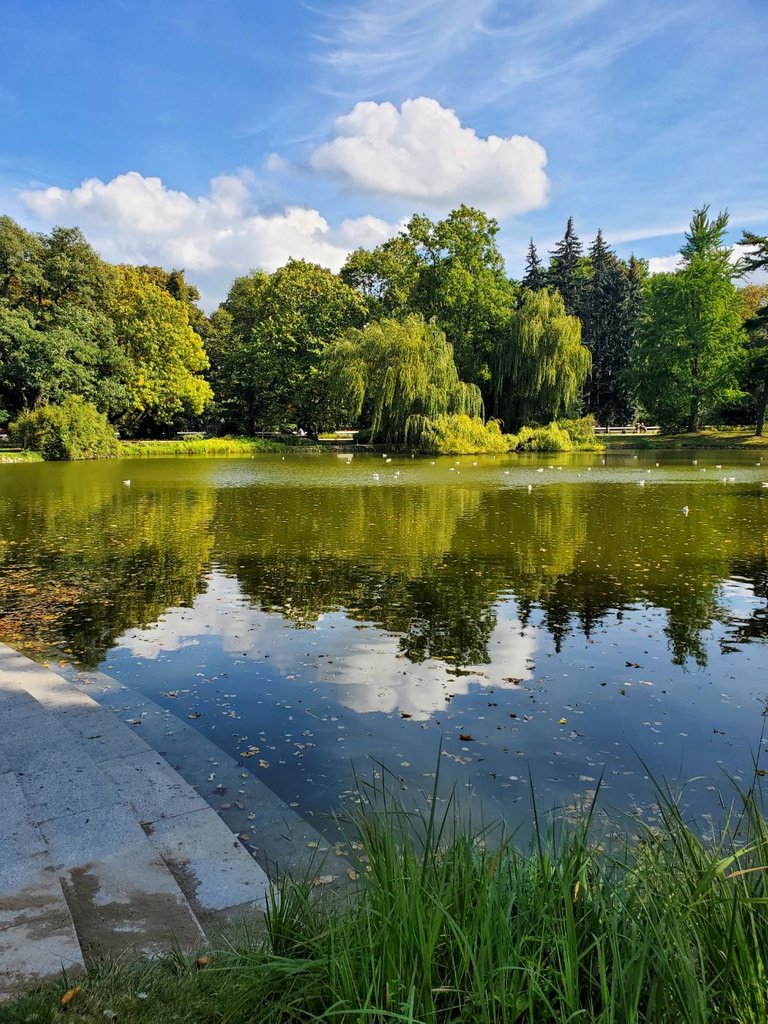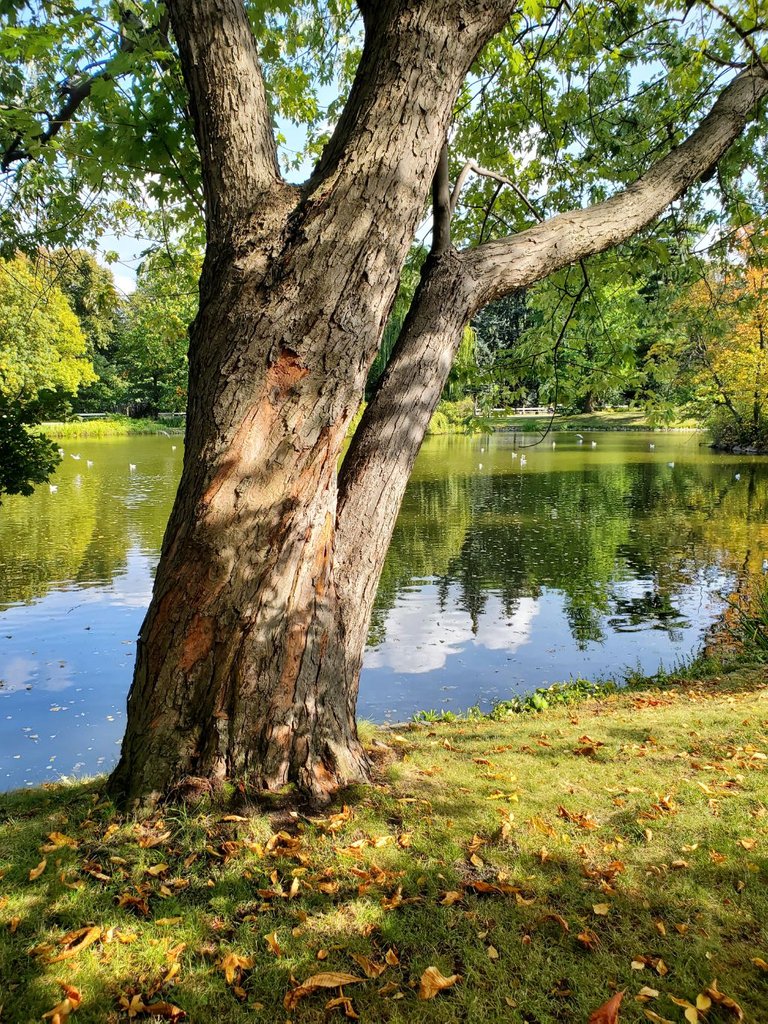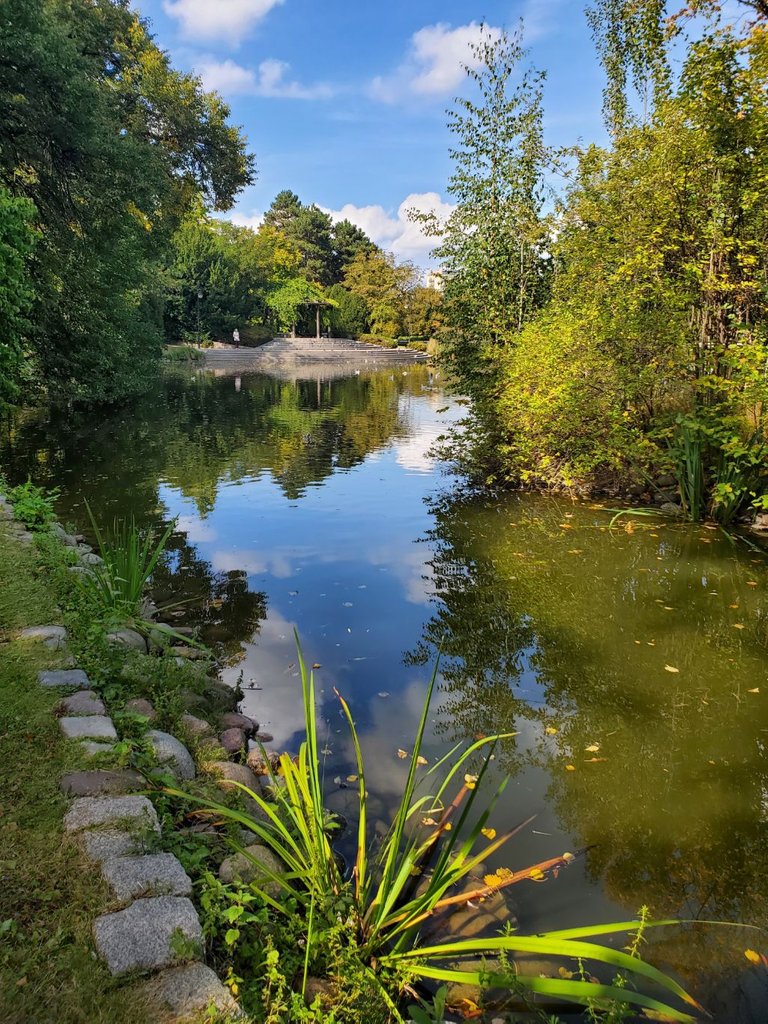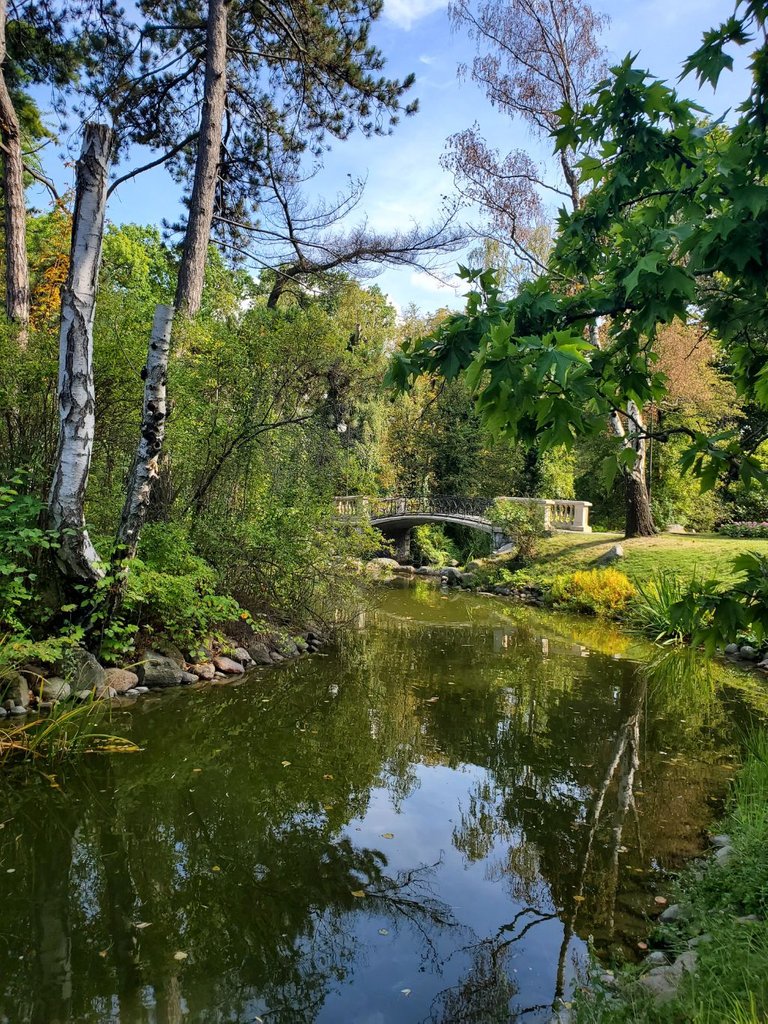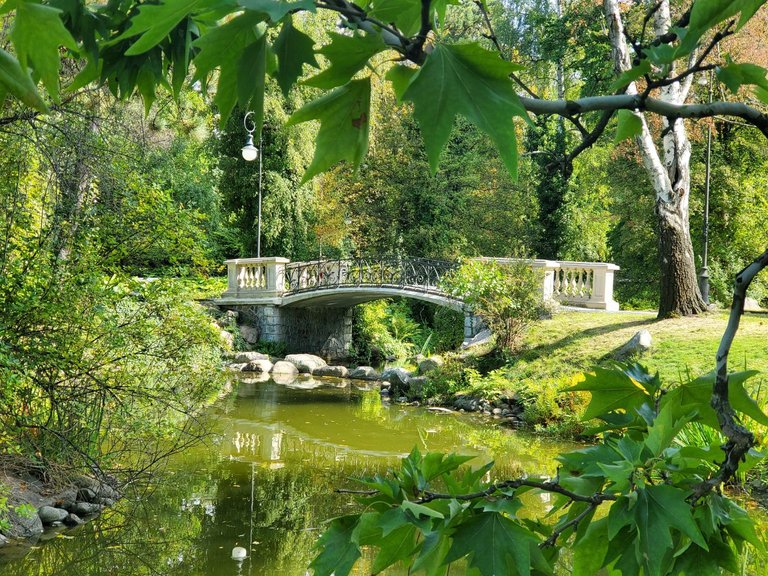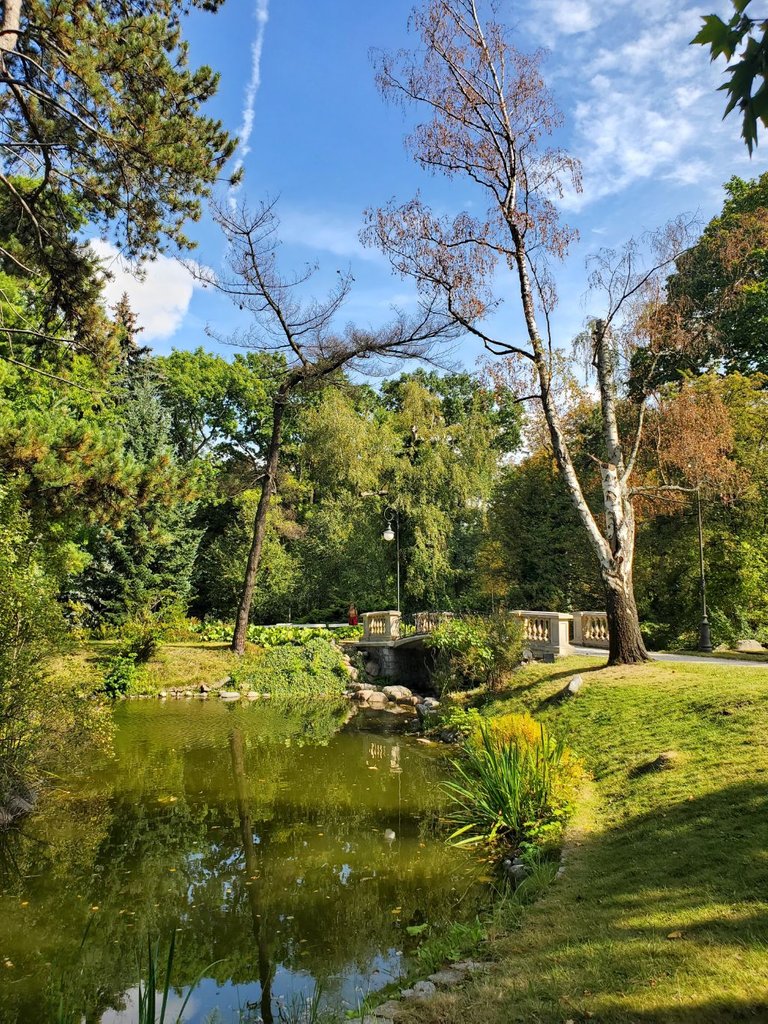 The weather was warm and sunny. Mild fall weather perfect for walking. I relaxed on the bench for a while, and moved on, to the next bigger park.
Pałac Belwederski. Now it's president's residence, and closed for visiting. I sat down on a bench, enjoying the sun. And suddenly I realized that more than anything in the world I want to close my eyes and, like a bum, lie down on a bench right here. And don't move anymore.
So I gathered the rest of my strength and will and went back.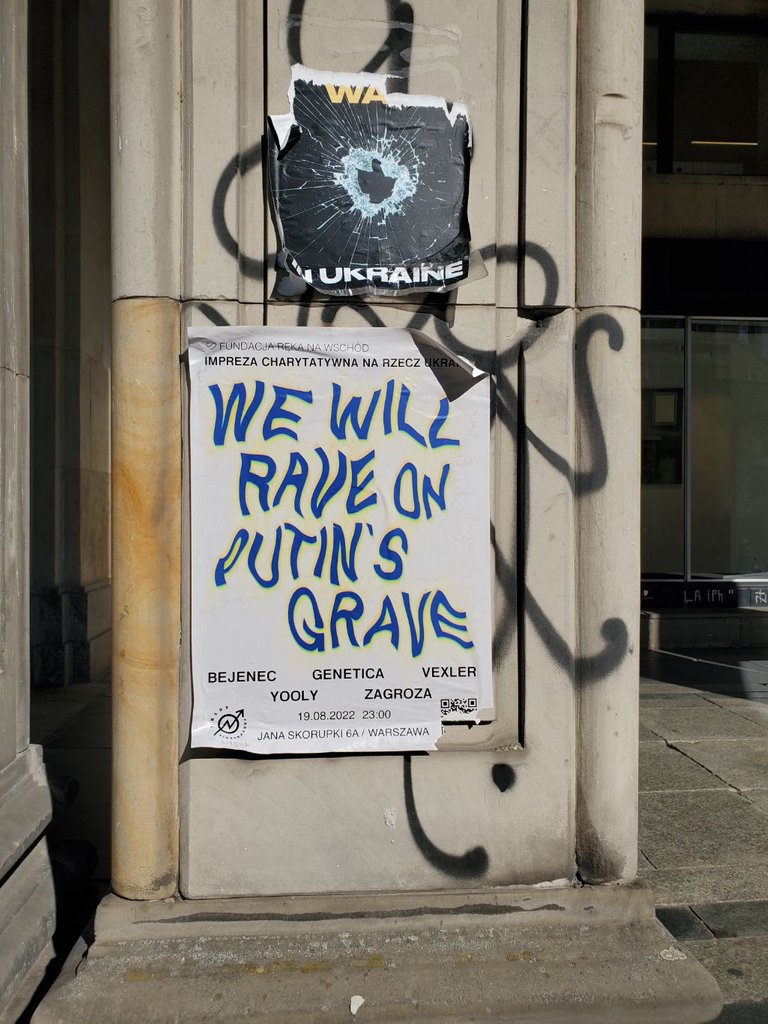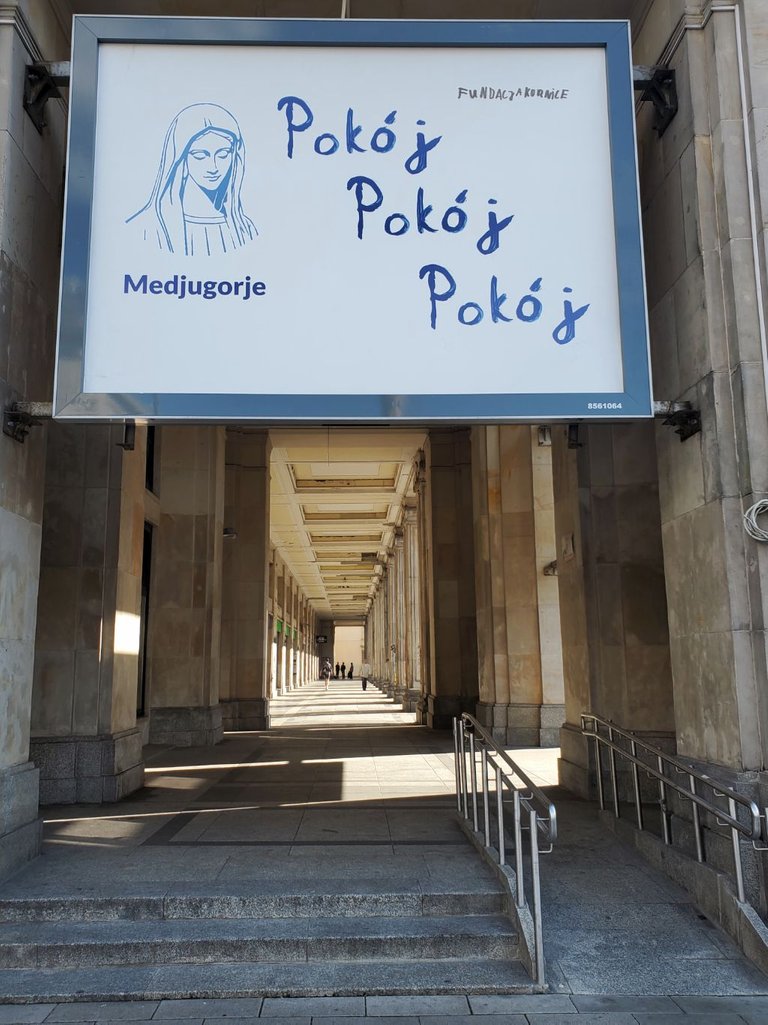 I spent the rest of the day in a bed, trying to get some sleep despite the noise. In the evening, I recalled my promise to buy drugs for my mum, and went to look for a 24h pharmacy. It was unusual, really unusual to walk in the streets so late...
---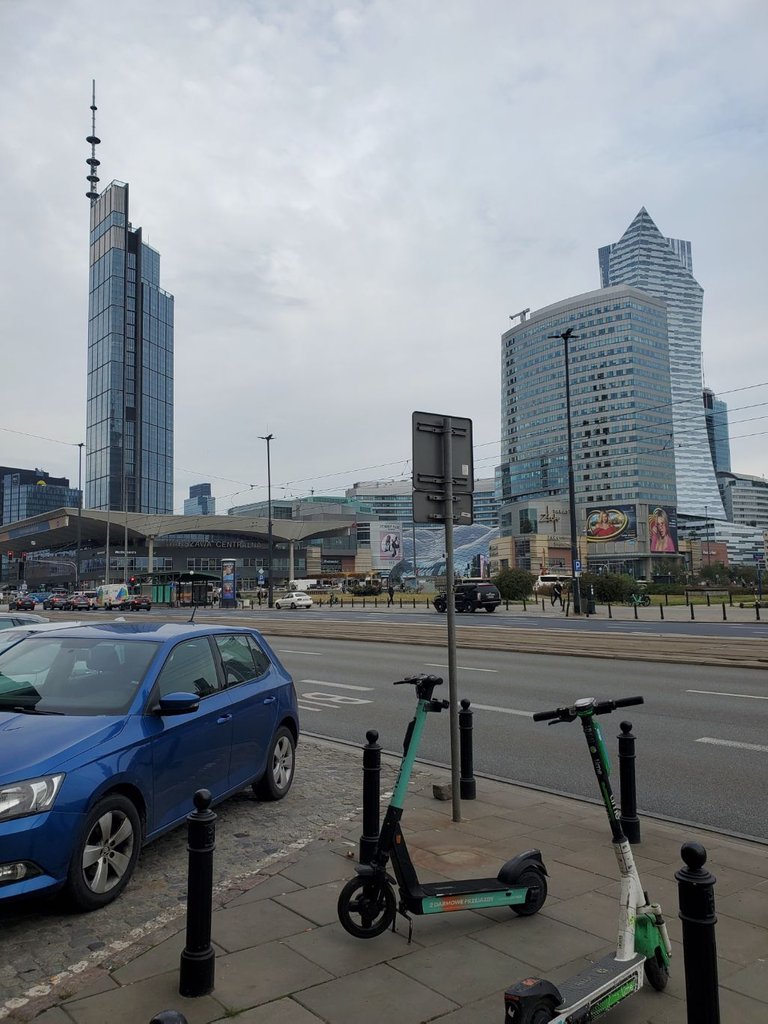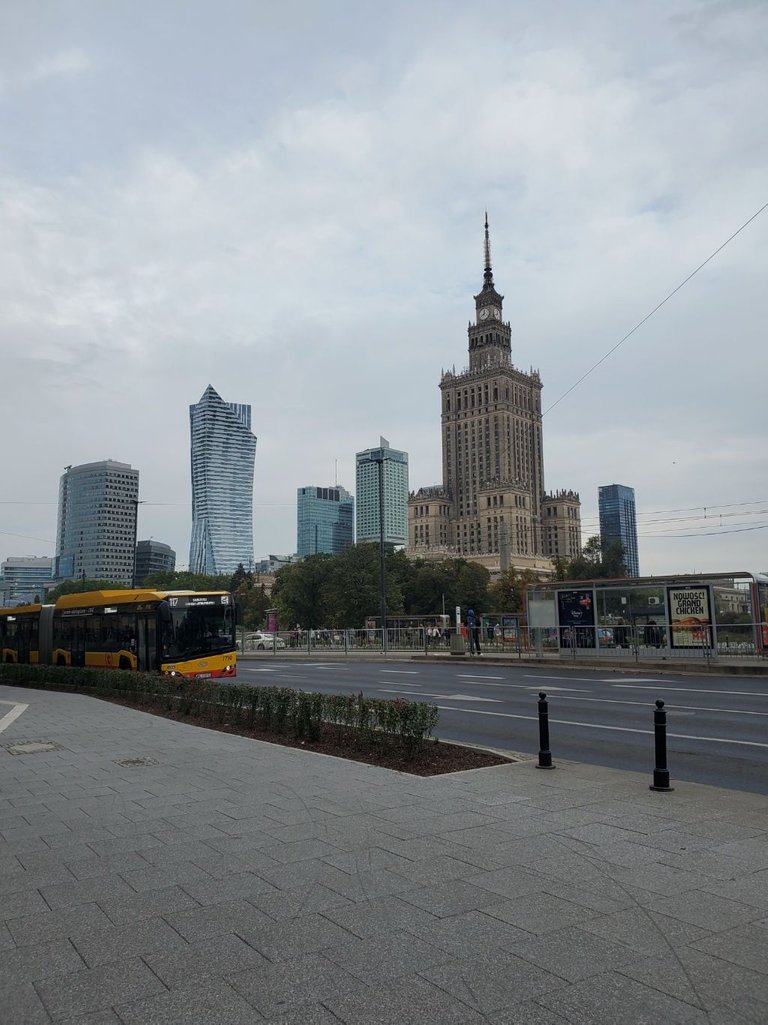 Today is a new day. I can be more less objective, and I must confess I like the city. I would like to return here and take my time exploring the it. It is very harmonious, welcoming, spacious. And modern.
The one drawback is a lack of information. I could.not find any info where my train starts from and were to buy the ticket, but I was lucky to met a nice guy who speeks English. He accompanied me to another station and helped with a ticket. Then I miss the train to airport because the information on the table said it's platform 4 but in fact it was platform 3. Good that I had a time to spare and the ticket was valid for the bext one. Okay, as I said, I probably lost my traveling skills. 😆
Anyway, one more hop, I am almost there, the boadring will start soon and I must be going.
See you!
---
---