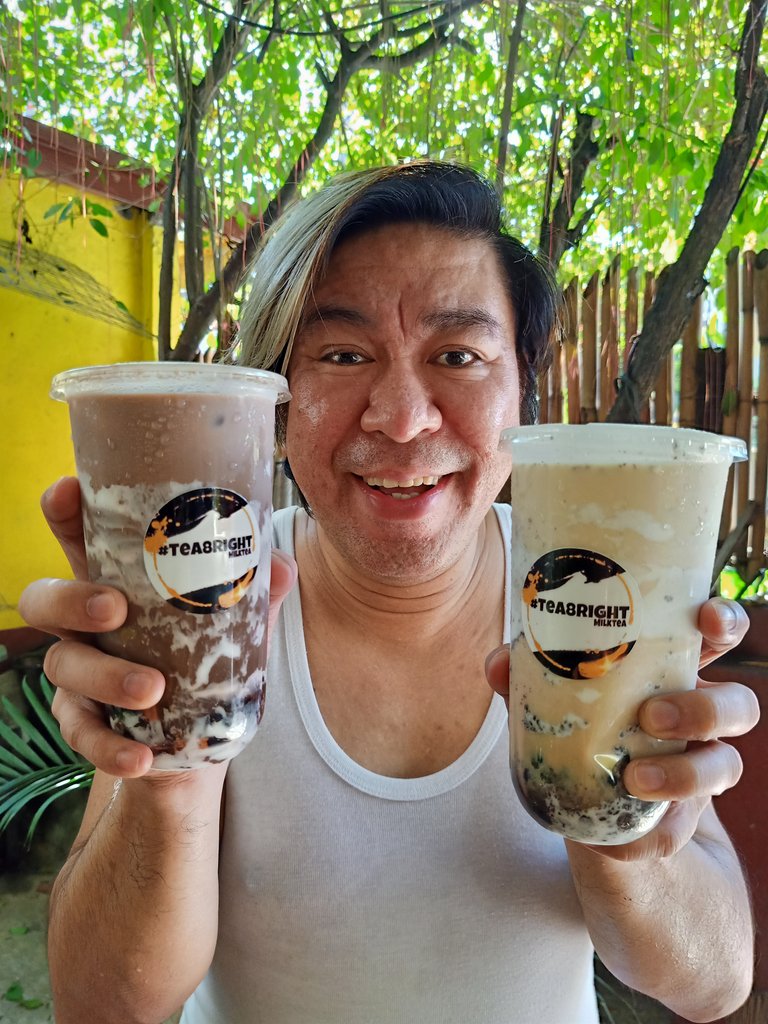 Milk tea, quite simply, is tea with milk added. This creates a smoother flavor and slightly sweetens the tea. It is a popular way to serve tea in many parts of the world, and it is an easy way to change up your average cup of tea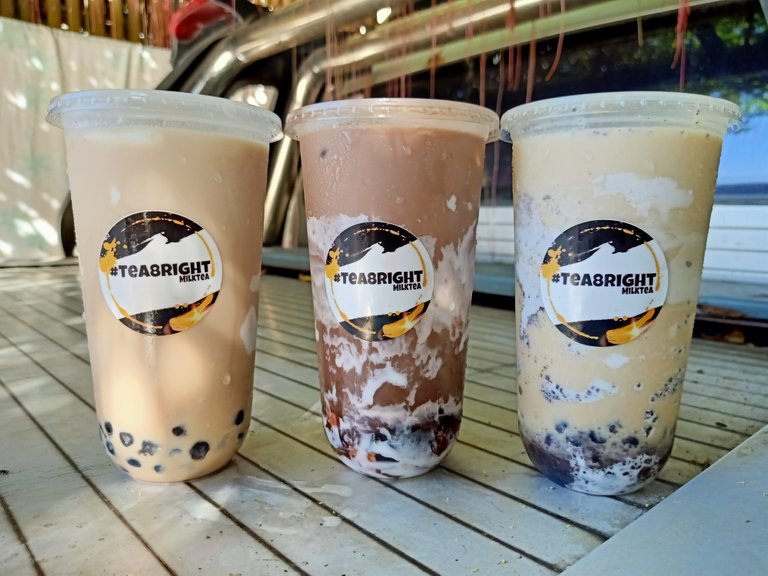 The term "milk tea" refers to any tea drink with milk added. It can be as simple as a splash of milk in a hot cup of tea, or it can be a complex recipe including various ingredients, like the popular bubble tea. Adding milk mellows and smooths out the flavors of tea, particularly some of the bitter notes found in black tea. Milk tea is enjoyed throughout the world as both a hot and cold beverage.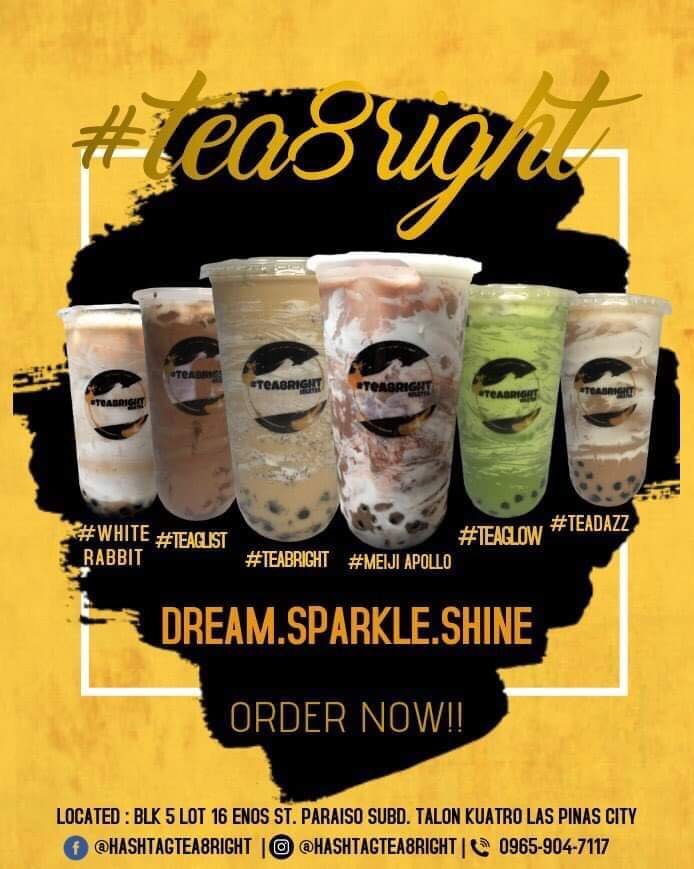 In the Philippines, milk tea is very popular. One of the latest addition to the successful milk tea industry is a new milk tea brand
owned by my new found friends Lara & Lawrence and they named it TEA8RIGHT. The perfect milk tea is the right taste of milk tea and that is what Tea8Right is all about. A oerfect blend of all the goodness of a delicious milk tea in so many flavors to choose from. And in this time of pandemic, you need not go to their store,instead, they will deliver the milk tea to you. So convenient to make your afternoon tea time really worth the wait. For orders just visit their
FB : Hashtag Tea8right.
Or their IG : hashtagtea8right
Or call 639659047117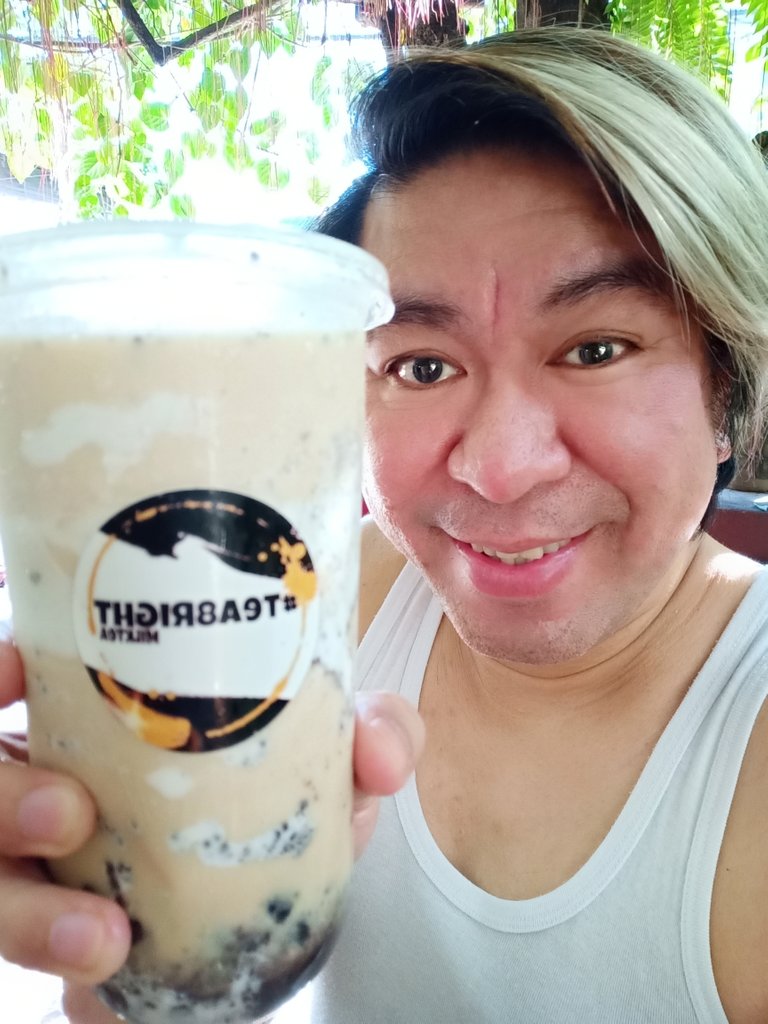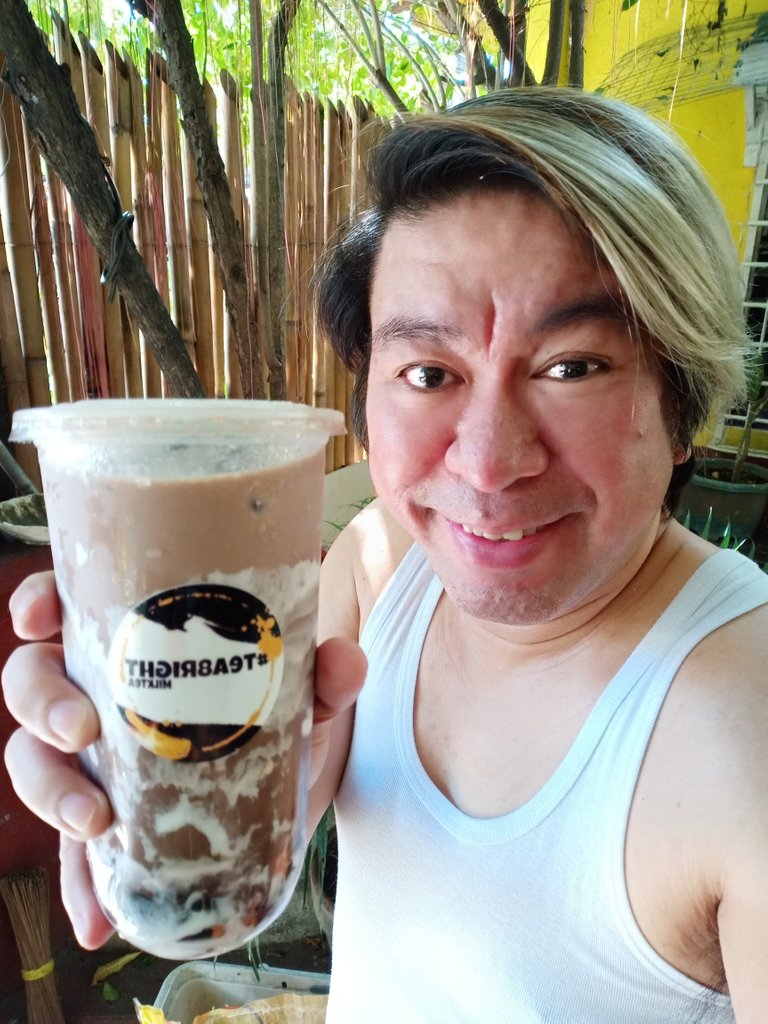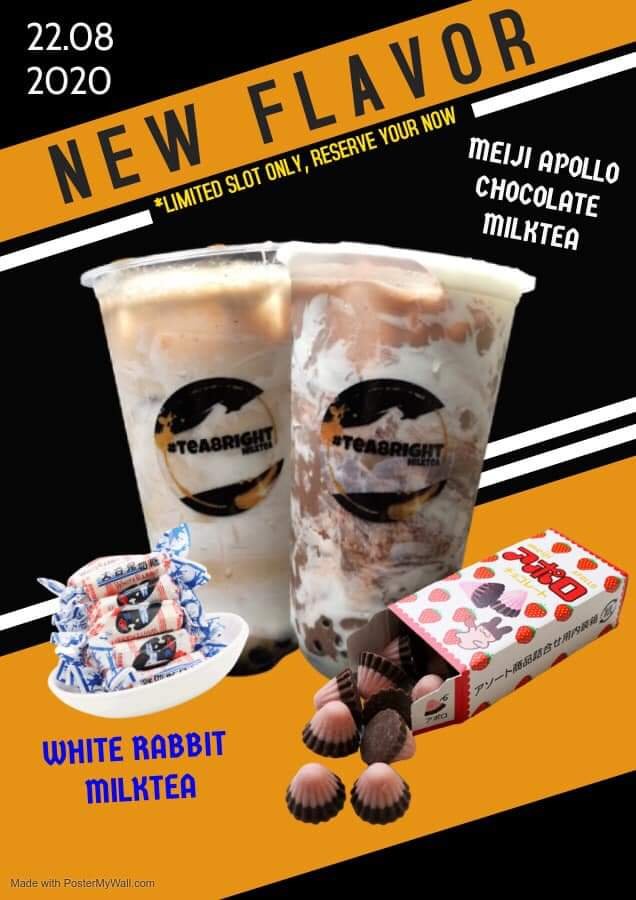 Health benefits of drinking milk tea:
Boosts Immune System
Tea contains antioxidants that support overall health and help lower the risk of chronic disease. It also has polyphenols and antimicrobial properties that are beneficial to the digestive system; polyphenols may also help fight cancer cells. Black tea has also been shown to reduce stress and increase energy.
Aids Nutrition
Milk has several health benefits as it contains nine essential nutrients including calcium, vitamin D, protein, vitamin B12, and potassium. Because it is packed with vitamins and minerals, only a small amount of milk is necessary to reap the benefits.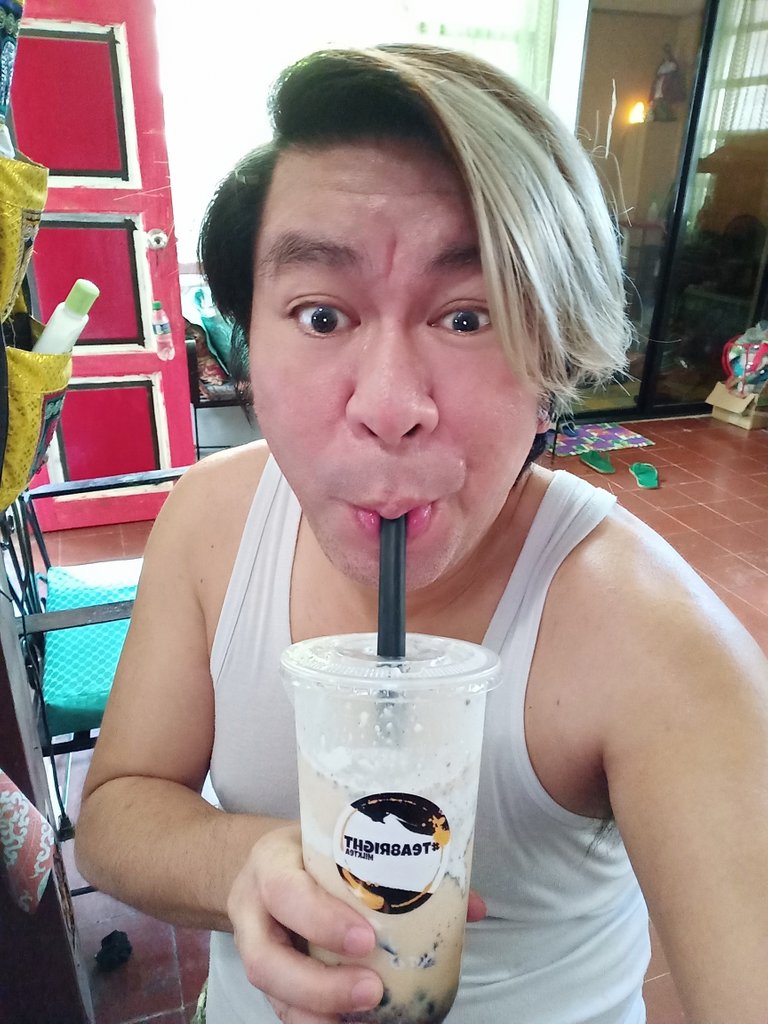 This is how to make your own milk tea at home: Add a Lipton Black Tea teabag to your favorite cup.
Boil water and pour it over the teabag.
Wait 3 to 5 minutes for the tea to brew, without stirring or squeezing the teabag.
Remove the teabag and pour in a dash of milk. ...
Stir with a spoon to blend evenly.
However, to avoid all the work, just order milk tea and make sure you order the right milk tea so I choose my favorite TEA8RIGHT Milk Tea from the Philippines !