PIZZA Token | Staking Enabled & Reward Changes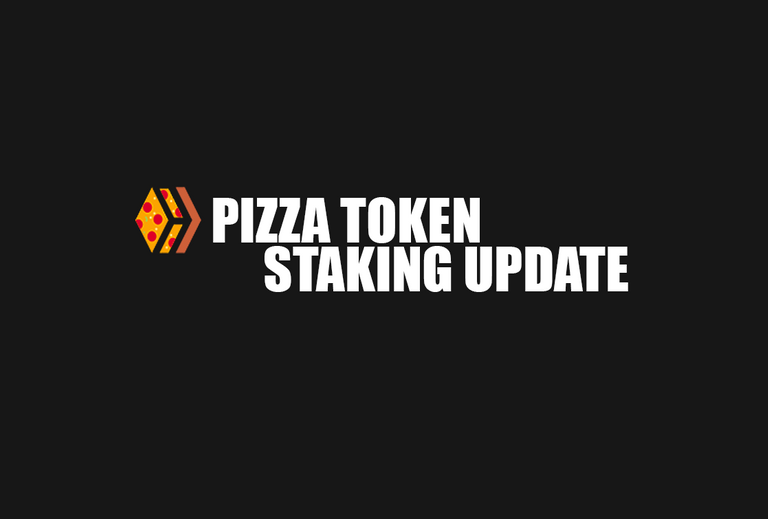 Hey Pizza Crew!
We're excited to announce that we've enabled the long awaited staking feature for PIZZA token! This means you can now securely lock away your tasty Za!
This is the first stage in many more awesome things to come (such as a token fund?) but it does have some immediate implications.
As many of you know, we run a robust and very exciting rewards program at PIZZA that encourages folks to continue holding their PIZZA tokens that can result in upwards to 10% APR each week back in your wallet. Until now, it has not been a requirement to have PIZZA staked (simply due to not enabling staking at the time) but this will now change as we believe it will further benefit holders and the project.
Each week we run several lotteries for holders at several tiers and pay out guaranteed rewards to our Top 10 Leaderboards (top 10 holders) up to 10% APR.
It will now be required to stake PIZZA in order to qualify for weekly rewards, so make sure you lock up those hot pies before Sunday!
We believe staking offers security for token holders and will continue to help strength the ceiling of our token. We have done some incredible things these last few months and we can't stress this enough, we are just getting started!
For those who may be interested in how sweet some of the rewards can be, here is a screenshot of last weeks Top 10 Leaderboard payouts: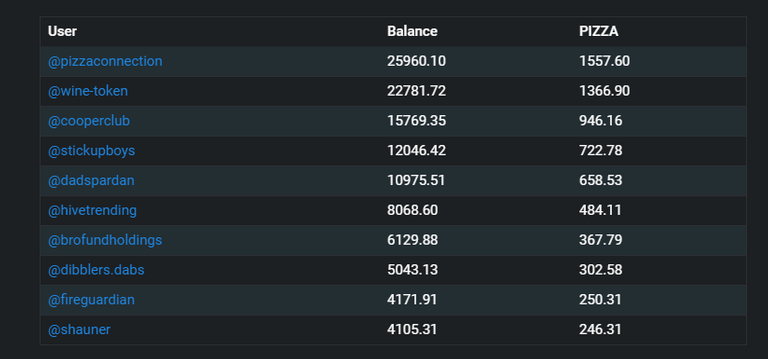 It'll be interesting to see how the leaderboards start to look as folks begin staking their tokens. There may be an opportunity to slide in and grab a top 10 slot before some of the bigger accounts see the update!

You can also get in on more rewards by delegating your HP to our
@hive.pizza
curation account and farm your share of the daily $PIZZA rewards pool! The reward pool increases 10 PIZZA tokens daily every 10k HP our account receives!

You can also check out the HIVE.PIZZA website here.
Buy $PIZZA
Leodex
Tribadex
Hive-Engine

Join the Discord and $PIZZA NATION

Join our curation trail here
Vote for us as Hive-Engine witness here
Vote for us as HIVE WITNESS HERE
---
---