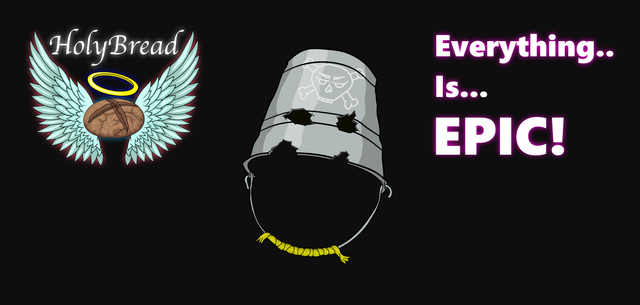 For a Limited Time ALL Gear Earned Through Questing is EPIC Containing All 5 Stats.
For the remainder of the weekend all gear found in quests will contain Intelligence, Dexterity, Strength, Constitution, and Luck!
This is a great chance to grab a unique piece of gear, and it was also announced that after this event is over they're running an item SKIN event!.
This means that you can score a sweet piece of gear this weekend then have a chance to change up the look to match your style. Previously this wasn't possible, so the skin event is a first for Holybread.
We are seeing the roll out of new artwork which is looking awesome! But it's possible that your new Epic gear piece will have an old look, not to worry, you'll have a chance to give it a fresh look.
Event End This Weekend
So head on over to Holybread.io and get questing!
-battlegames
---
---
🕹️ Follow @battlegames for Gaming News, Curation, and Community.
---
---