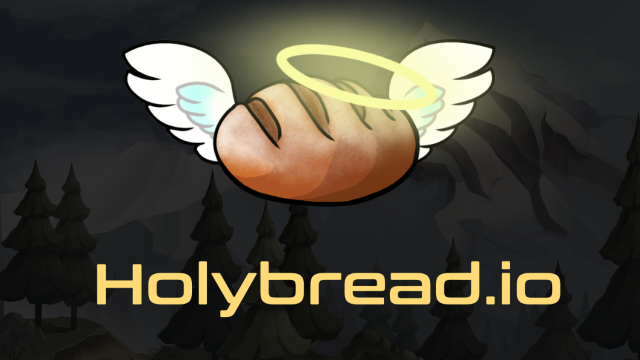 What an amazing start! The pre-registration to Holybread opened about 24 hours ago and there are already over 100 users. We are really excited for the start of our game on January 27th.
Be part of it and pre-register now to receive a special gift (you only need to log in via Keychain or Steemconnect):
Open the gift now
The game is fully playable for free.

What is Holybread?
New RPG style browsergame on the STEEM blockchain
Level, skill and equip your heroes
Compete against other players in the arena
Earn rewards and convert them to Steem
Trade on the players market with Steem
How to log-in?
It's easy and secure. You just need to visit holybread.io and log-in using Steemconnect or Steem-Keychain. Once you are logged in for the first time you will receive a gift for pre-registering.
Take part in our onetime auctions
Before the start of the main release on January 27th we are doing three rounds of auctions. You will be able to bid on special and unique heroes which you could use for your team in the game. In every auction round there are 2 legendary and 4 epic heroes. While it's already pretty difficult to find heroes with such a rarity later in the game, the heroes from the auctions are also slighly stronger than normal. Those will be the strongest heroes in the game and these auctions are a one time chance only!
Heroes are fully tradable (just like you can trade Splinterlands cards).
Auction round #1 has freshly started and the first bids are submited. Maybe you can sneak one of them cheaply?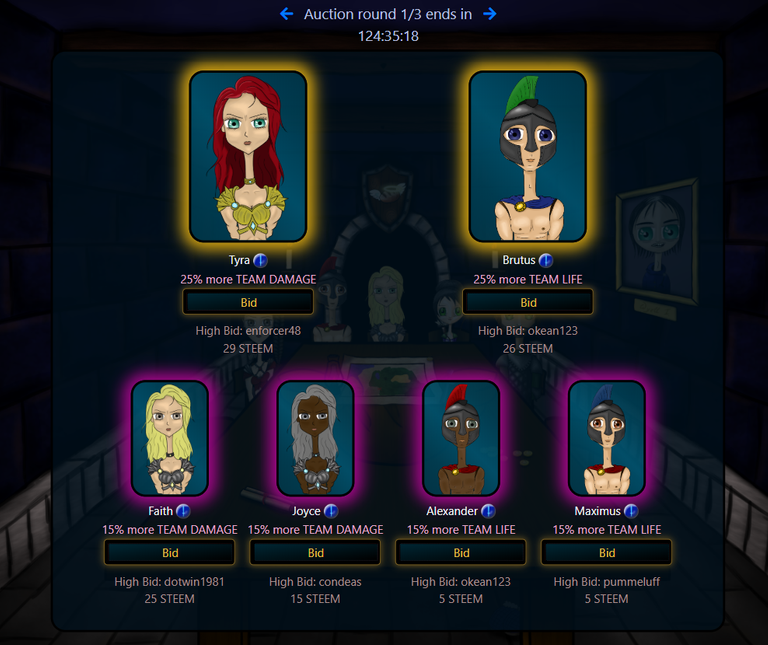 What will happen on January 27th?
This will be the time when the game fully starts. All auctions have ended and the winners will receive their unique heroes. All players will also receive a common starter hero to begin their adventure in fighting for glory (and Steem).
Plans for the future
Once the game fully starts there are many options for great gameplay. We had a test round before and our testers had a lot of fun! We will constantly work on improving the game even more. We have ideas which will take work of more than 2 years. So the game will always get new elements integrated like guilds or dungeons for it to never get boring.
Looking forward to see you in game game.
We really appreciate every resteem. Thank you!
Follow us for more updates.

You haven't heard about Holybread yet? Read this post to find out what it is all about.
Have a look at the FAQs to learn more about the game.
Join us on Discord to always be updated.
(50% of post rewards set to @null)