It's certainly been a tumultuous time for the Steem blockchain, leading uncertainty about its future. Activity has been low from many as we try and decide whether Steem, as we have known it thus far, has a future. Sadly it has been the breaking point for a few people and that includes @crosheille, who has been my biggest support in my journey with this community. It was quite a blow to read her departing post and she will be very much be missed by many.
I've been weighing what the future holds if the blockchain splits and Steem eventually merges with Tron while the original Steem community starts on a new path. With this being a community account, my loyalties lie with the HomeEdders first, so I while my bias may be more with the Steem community I've grown to cherish, I'm aware that Steemit is still also an option.
If the chain does come under a more centralised control under Justin Sun, it will still exist with the tokens we currently have still in place, it just won't be the decentralised place that many have come to value. The likelihood is that the community forked chain will also keep the current tokens we have, they'd just be altered to a new name and have to be built up again to be listed on exchanges and gain value.
The conclusion I draw from this is that while there will be a lot of adjustment, it doesn't mean it's the end and there's no reason not to get back to business as usual. You never know, the outcome could end up being a turning point for Steem, with all this publicity we're currently getting.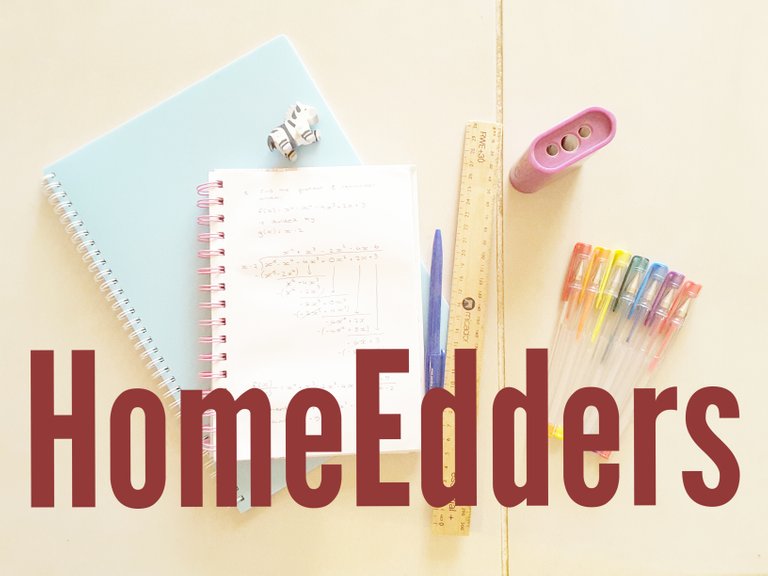 With all the uncertainty, tribesteemup pulled its delegations for the communities they were supporting, which included ours, so our upvote value has dropped a fair bit. As far as I know, they are still supporting us, though and I'm ever grateful for that support and the kick-start which has allowed us to build up much quicker than I expected. We still have over 2000 SP being delegated and have built up over 600 SP of our own after I've just powered up over 60 liquid Steem.
Because activity has been very low with homeschooling related content and the topic of the week has been a bit of a bust of late, I feel it's more beneficial to just power up the account to benefit our members through vote support. The community hive account will also start accruing bits from the automatic 5% beneficiary on content posted via the community, so I'd like to pose the question to the community as to whether we want to transfer that to the @HomeEdders account or just power it all up and put the hive account on a vote trail with the @HomeEdders account. Let me know your thoughts, this is your community too.
I'm currently going through the people who have already joined the community and adding the confirmed home educators as members. There doesn't seem to be an easy way to do this, so I'm typing in each username individually. If I've missed you, please let me know and accept my apologies; but don't worry, you can still post as a guest in the meantime.
~○♤♡◇♧○~
Find out what we're about HERE.
You can join the community by clicking the subscribe button on Steemit or Steempeak.