NOT MUCH TIME...OR ENERGY😁
That is why this will be a quick post. It's been awhile since I did an update, so here I am. The summer heat is definitely here, I'm doing my best to refuse to let it slow me down.
LEVELING OUT
The next part of our build involves leveling out the ground below the house a bit and getting all the holes around the logs filled in and the dirt tamped down. We have started this, and it's going nicely.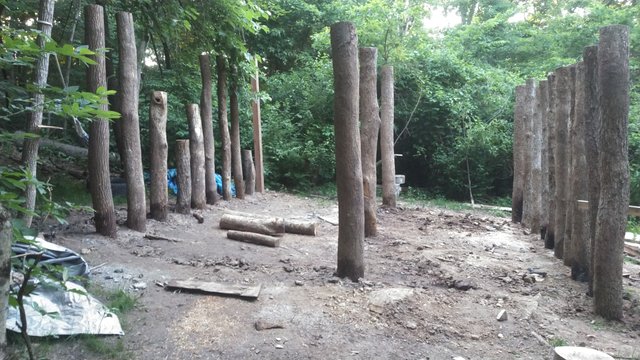 *If you look closely you can see all the logs holes are filled and by looking toward the center logs at the ground, you can see the point where we got some dirt removed.
A NOTE FROM THE SWEETEST GIRL I KNOW
One day as i was working and getting down on my motivation, I saw something that my girlfriend left for me and it made my day.(and week) It also gave me the boost I needed to keep on going!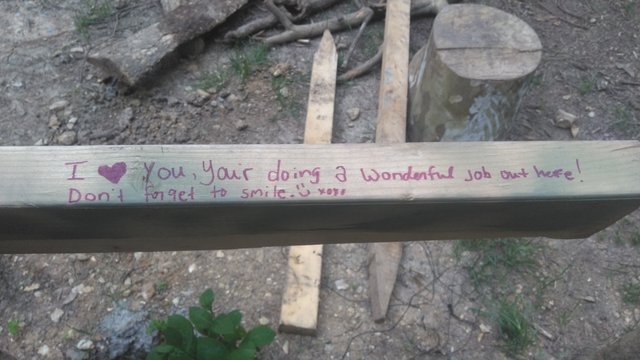 *She is such a blessing to me and loves me so much. She really is the best. I LOVE YOU @WILDFLOWER8292!!!🥰
SOME FUN PICTURES
Below are a few pictures from our adventures here of the late.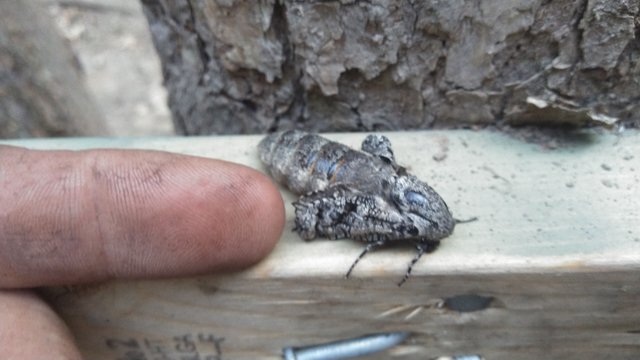 ---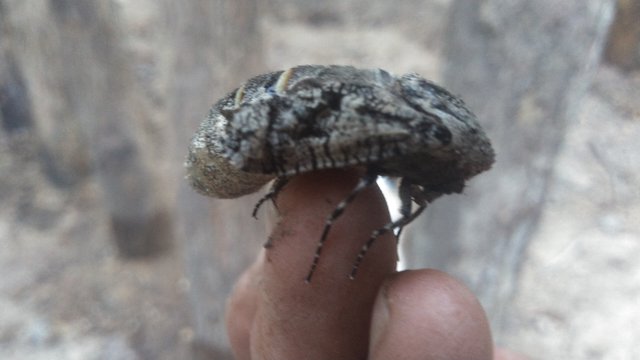 The above is a giant moth that had just come out of his or her cocoon. The wings aren't unfolded yet is how I know. I tried to pay attention to it to get a picture of it before they unfolded and it flew off...but I missed it happening, so it's up to the imagination.
---
---
---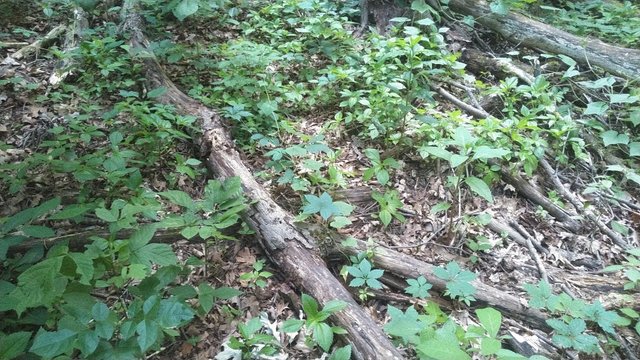 This is a very old and really big Ginseng plant that I recently found. It may very well be over a hundred years old. How good of a Ginseng hunter are you? Can you see the plant in the bottom picture?
---
---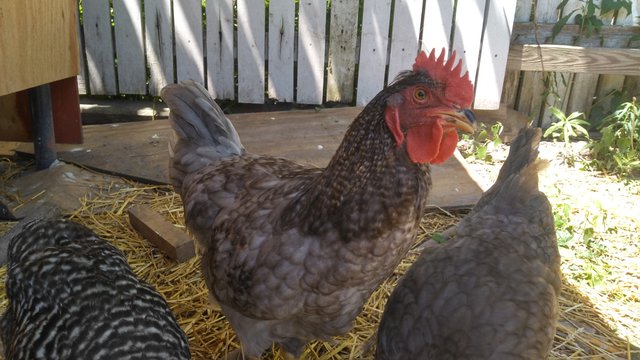 This is Big Green, one of our chicks...that have grown up. He's probably my favorite because he sticks up for his family. And doesn't let any of them get messed with.(He's the top cock on the block.😂😂)He also leads them throughout the yard as they search out bugs and grasses to eat. And i know you can't see much of them,but that's Little Girl to the left and Little Green to his right.(We're great at naming birds, aren't we?😁)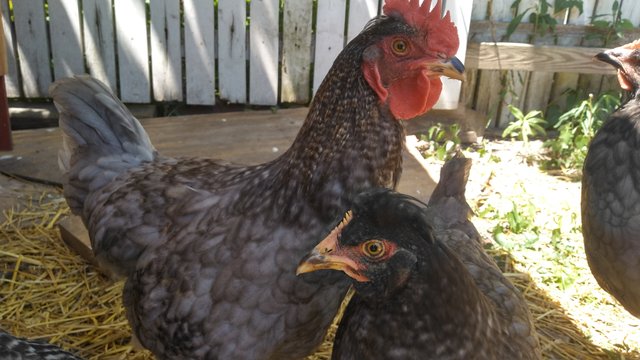 ... There's Little Green peeking up at us.
---
---
Anyway, that's it for now. We have rain in the forecast this weekend,so I'm going to try to use the time to do some work on our she'd
I need to start in some upgrades I'm planning to it. I want to get my larger power inverter installed and I need to start it's little expansion... because I've already realized we don't have enough storage space.😁😁 So, as a part of that I am wanting to add move shelving and hanging space as well. So wish me luck on getting some of that out of the way.🤞
---
Oh, yeah also say hello to our newly renamed cattle dog....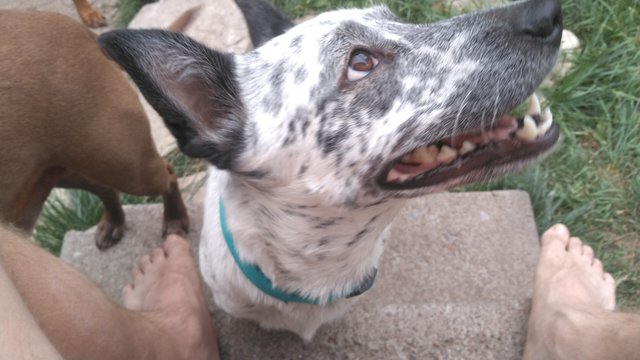 This is Fake News Ella, as she was it even pregnant AT ALL. She went past due so we went to the vet, and found out it was a pseudo-pregancy...so now,we call her Fake News Ella since she was showing all signs of being pregnant, including lactating.🙄😂 So unfortunately, there will be no puppy pictures this go around @victoriabsb. I'm sorry.
---
---
I must go for now,but thanks for coming along. We are forever thankful for all the love and support we receive from all you great friends and supporters!🤗🤗🤗🤗
P.S. the post took way longer then 10 minutes.😁