JUST A VIDEO TO SHARE WITH YOU ALL
I took a few minutes the other day to record myself going through the steps I do to make concrete at the homestead.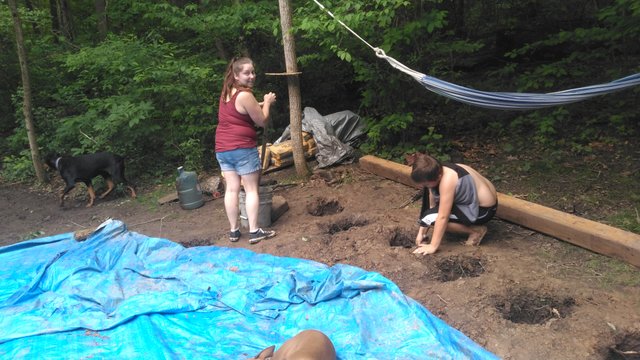 As seen in the picture above, the holes that are to be filled with concrete need to be cleaned out first. They were already dug, but a little dirt always falls back in them over time. So we clean that out and we are ready to make concrete.
Below is a video showing the process.
That's pretty much it for today but as always I want to say thank you to all our friends and supporters. You all are the best and we truly appreciate having each of you with us along the way.🤗🤗🤗
---
---
All photos/videos are my own captured using my Kyocera phone.