IT WAS SO MUCH WORK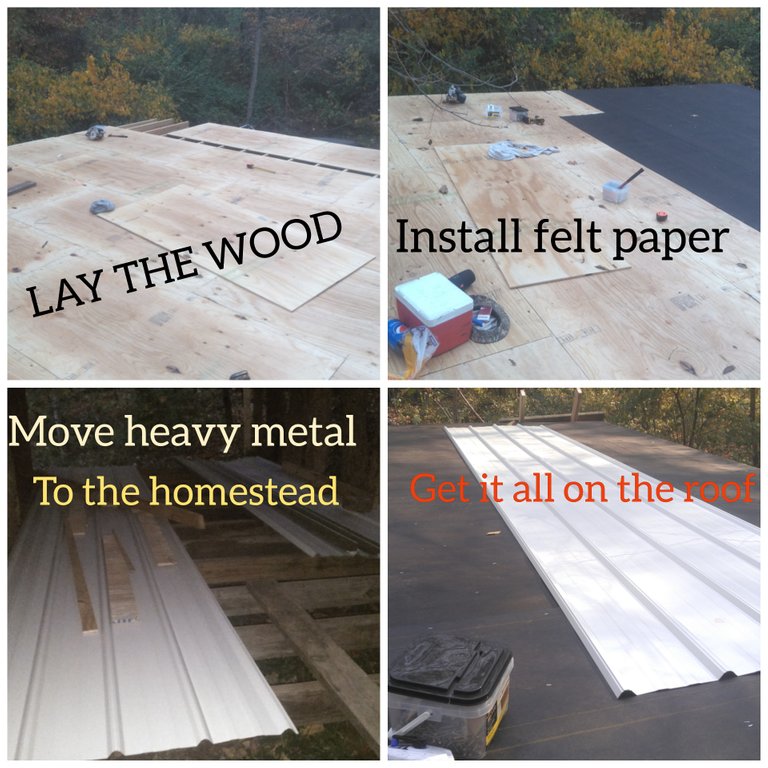 A GRAND GOAL
A little over a week ago I discovered we had a pretty large amount of rain potentially coming our way. It was supposed to be about ten days out and I decided to attempt to get the roof of our cabin done in that time.
A NOTE ABOUT LOGISTICS
If you have been following our adventure, then you know we are literally building in the middle of the forest with only a basic trail to our cabin...this makes everything a little more work. Luckily a lot of the stuff can be drove to the site with the help of our amazing workhorse, the F150, and an even more amazing driver, my 10 year old boy, Evan.
Sometimes things don't go as planned(often, actually 😁) and we have to spend a little extra time catching up from our little mistakes...plus we get to learn from them. After the mistake in the video, we now drive up the hill backwards.😂🤣
OTHER COMPLICATIONS
Right in the middle of the roof construction, I had an unfortunate accident(or two😁). On the first instance, I severely cut my left hand with a hunting knife, and ontge second instance I sliced my right palm during construction.🤦🤦
They're both doing better now and seem to be healing well. I'll spare you any "gross" pictures and simply share the awesomeness of their healing.✋✋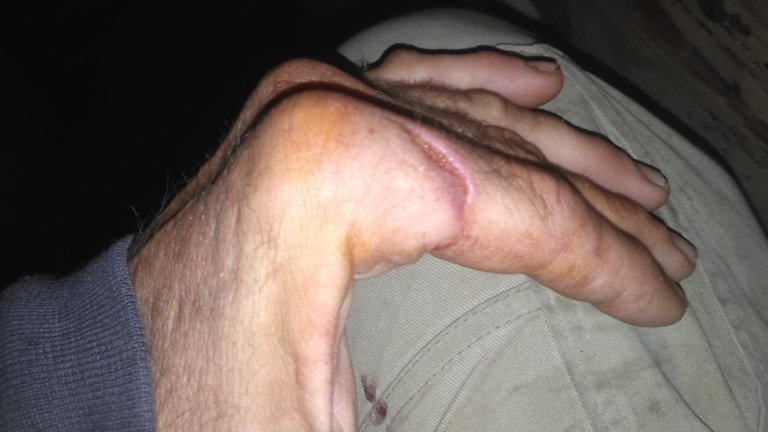 *Knife cut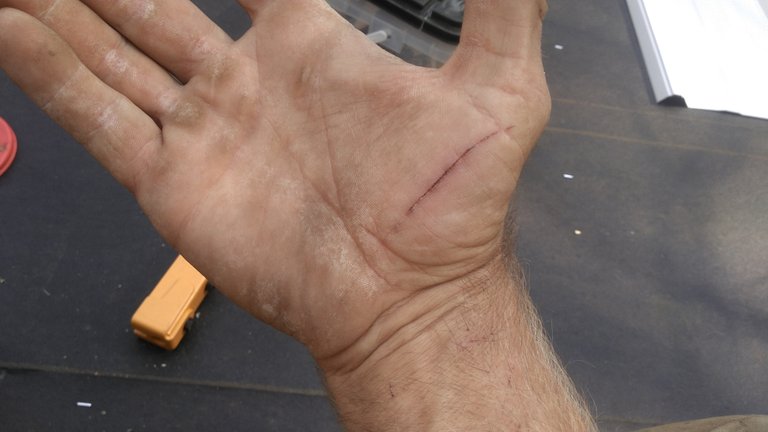 *Construction slice
NOT A ROOFER
There's a song that talks about "taking two steps forward and one step back"...that was me as I attempted to build and install my first roof on my own. Sure I have repaired my own roof before. But I had never built my own from scratch and I had never dealt with a metal roof.
So there was a lot I learned each time I took apart things after realizing I needed to do things differently then I had.🤣😂 Redoing my work, added about a full day and a half of unnecessary work. But well worth it for the knowledge gained.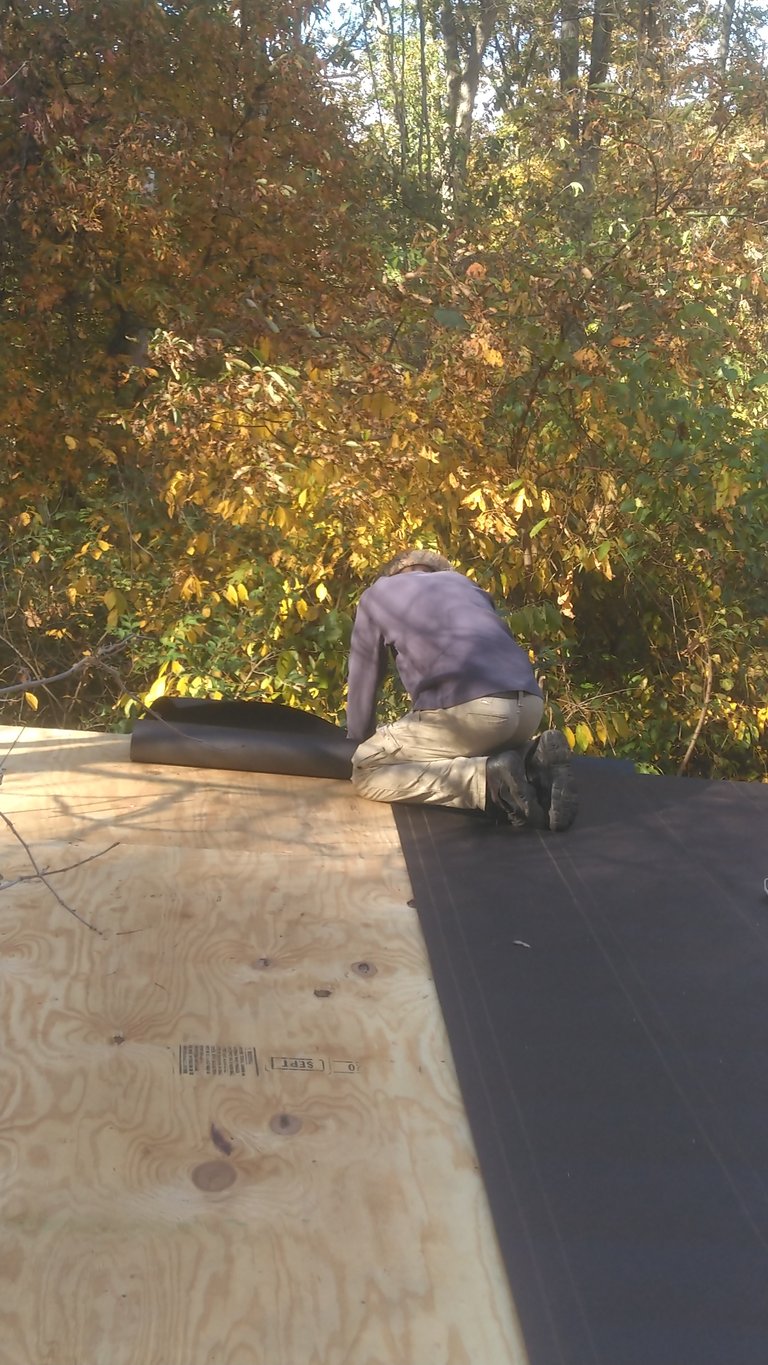 *A picture Evan took while I was not paying attention.😁
AT THE END IF IT ALL
It was and extremely exhausting and tiresome week and a half. But at the end of it all, I managed to get the roof finished before the rain. I beat it by less then a day if it arrives when forecasted.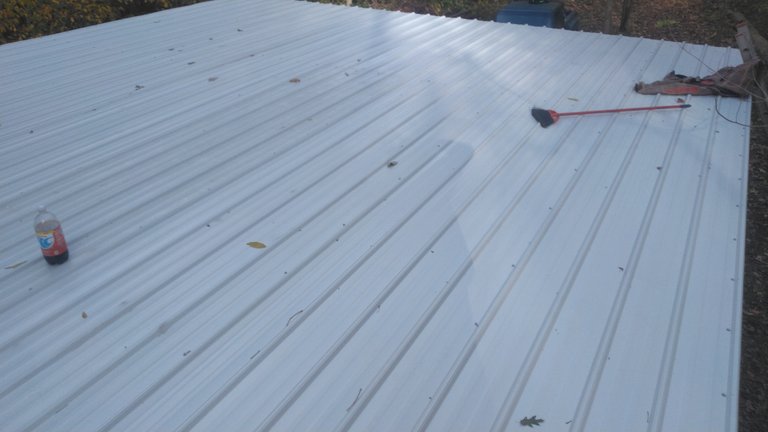 ---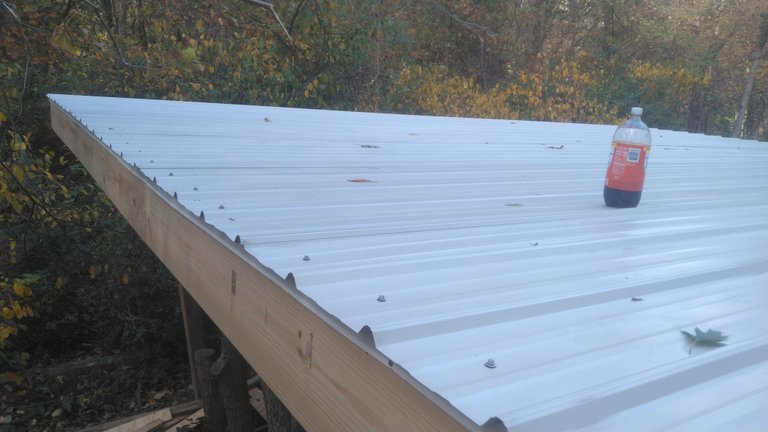 ---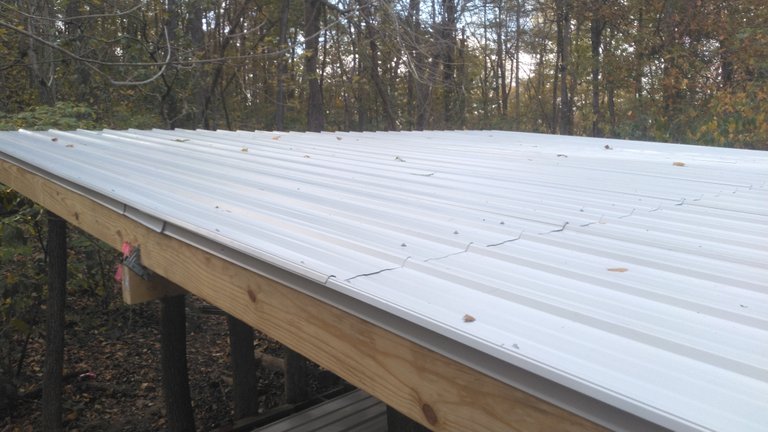 WHAT TO DO NOW?
I like to believe my beautiful girlfriends pup, Duke, had it right. He's an old hound full of wisdom so I pay attention.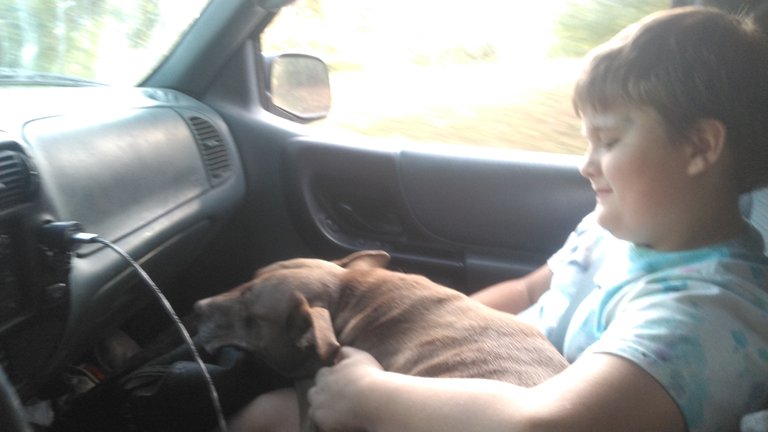 ---
My hound, Ella, and I thought it was a great idea and followed suit.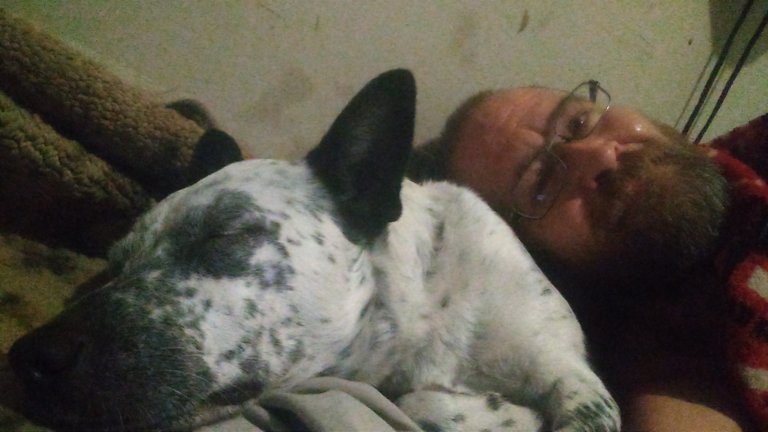 Good night (or day) everyone. I'm spent, and turning in for the day. It's an early start tomorrow at the homestead.
Thanks everybody who send us love and support.🤗🤗🤗 We love and appreciate each and everyone one of you.💗💗💗
All pictures and video are my own taken with my Kyocera Duraforce Pro phone.