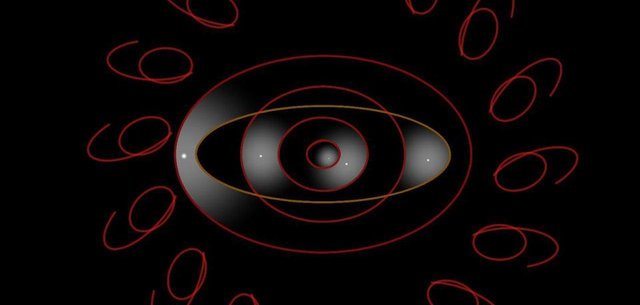 ---
I made this amazing (hahaha) piece of art with my phone. I was feeling really artsy last night and decided to just start drawing stuff on top of images I had in my gallery but that didn't satisfy me, I needed more to sathe these weird feeling to create something crappy, I guess thats how mammals in heat feel when they need to reproduce, if the feeling is there, it has to happen.
So I went to the app store and browsed it and I as the smart person that I lie my ego into believing I am explored the wide variety of options the google app store had to offer me... nah I didn't do any of that shit, I obviously just went for the first option available, like a buffalo following a heard, I saw that the app had good ratings, it was the first one so it had to be good right?
Well I downloaded Autodesk Sketchbook and I started doing random crap with it, I don't know, I wasn't really impressed with the app but I wasn't disappointed either since I didn't really have previous experiences. I eventually started drawing circles and I felt I was onto something. It was a reflection of my inner deepest soul, I had found the geometrical form I identify as.
The circle, I identify as a circle, because its round and meaningless, it follows itself for all eternity without moving unless you are a wheel but just like fancy art, I'm gonna give it a fancy meaning...
These circles reflect the uncertainty of the artist, they are really round and some of them are not so round, some of them don't look like circles and instead look like 6s or 9s, I guess since this is deep art, it is for you to decide, are these 6s? Are these 9s? Does it matter? No. Did you waste time reading this? Yes. Did you waste 6 or 9 minutes? Probably not unless you're a really slow reader.
Just like the circles of life and the circles of hell, my circles represent the uncertainty of life or maybe the 9 circles of heaven or of hell, because those 9s could be 6s but they could be unlocked locks as well. Just stare at the center for a while and you might see yourself on your screen and realize "What Am I doing with my life" because thats a question we all need an answer to but we never get it cuz all the answers are wrong and the question sucks because the answer is not 42 and if the answer is not 42 its not the correct question.