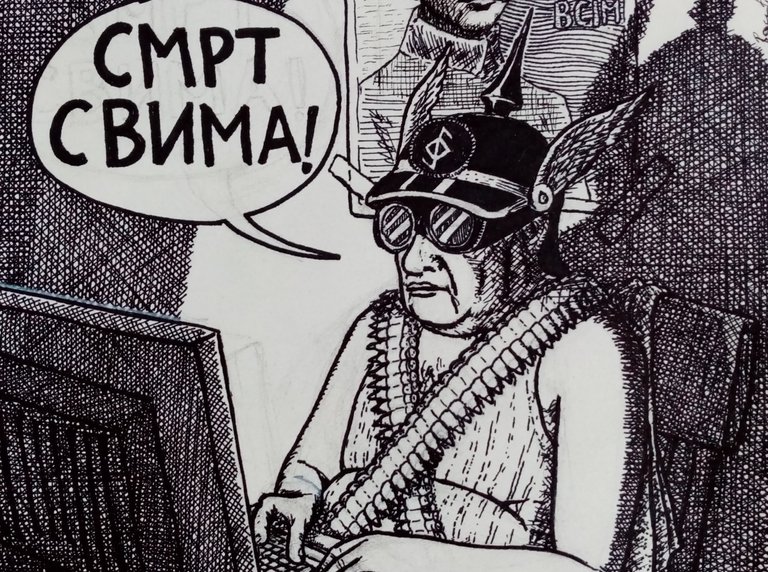 My friend, a fantasy fiction writer, Ivan Vukadinović told me about new book he prepares. It's not a new fiction novel, it is collection of political statuses he have published on facebook. He named it Smrt Svima! (Death to All!) The title is taken from the motto "Death to all who stand in the way of freedom for working people!" by anarchist army led by Nestor Makhno that had free territory in Ukraine during civil war in Russia.
The prompt looked like a kind of keyboard war to me, so I was inspired to draw a quick sketch.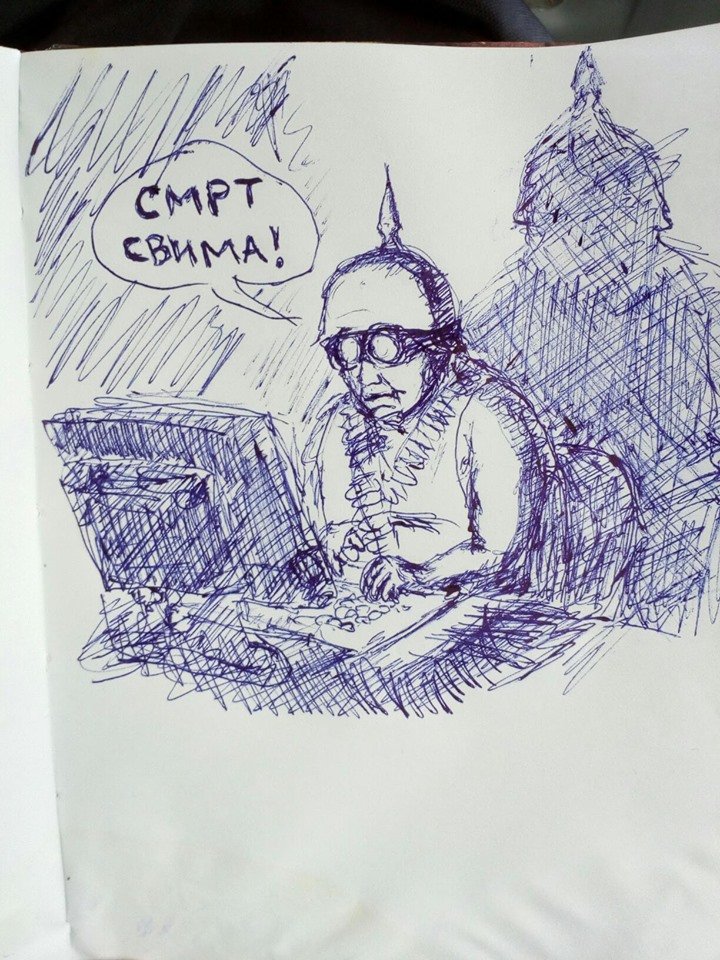 I drew Ivan as a keyboard warrior with a Prussian helmet and machine gun bullets sitting before keyboard and yells Death to All!. Like a real keyboard warror. Ivan was trilled to the drawing, just there should be Nestor Makhno and a rune he designed. OK, I said. I proposed to place the rune to the helmet, and Nestor to the poster on the wall behind. Ivan agreed. So, I get to work. And here's some progress...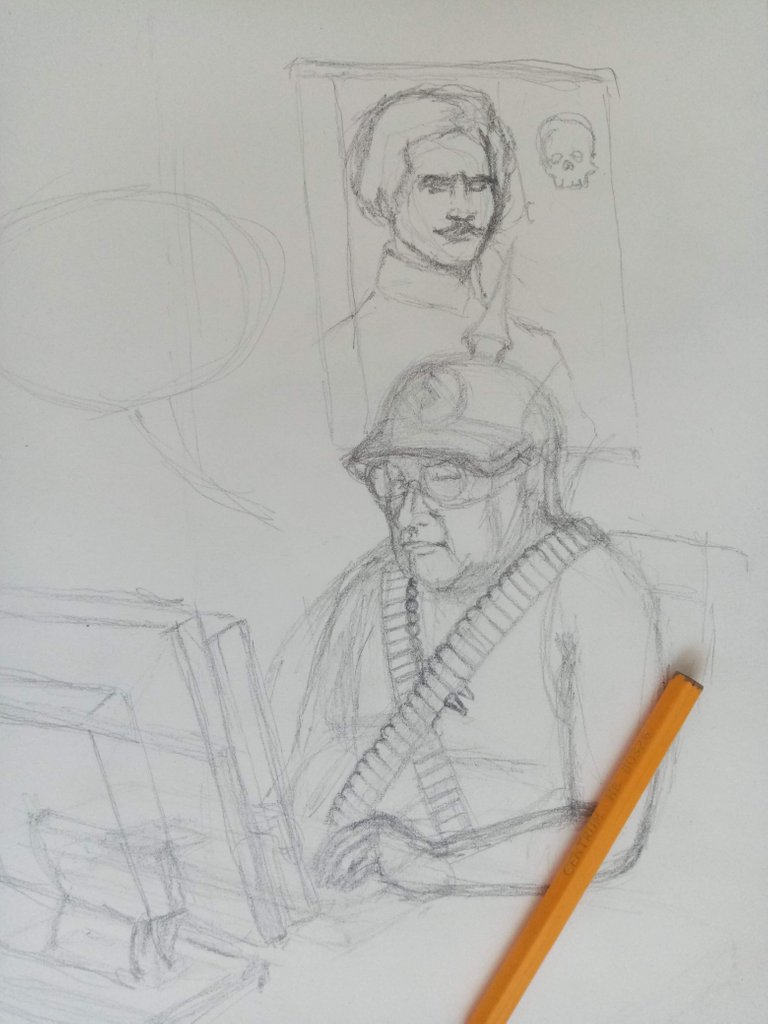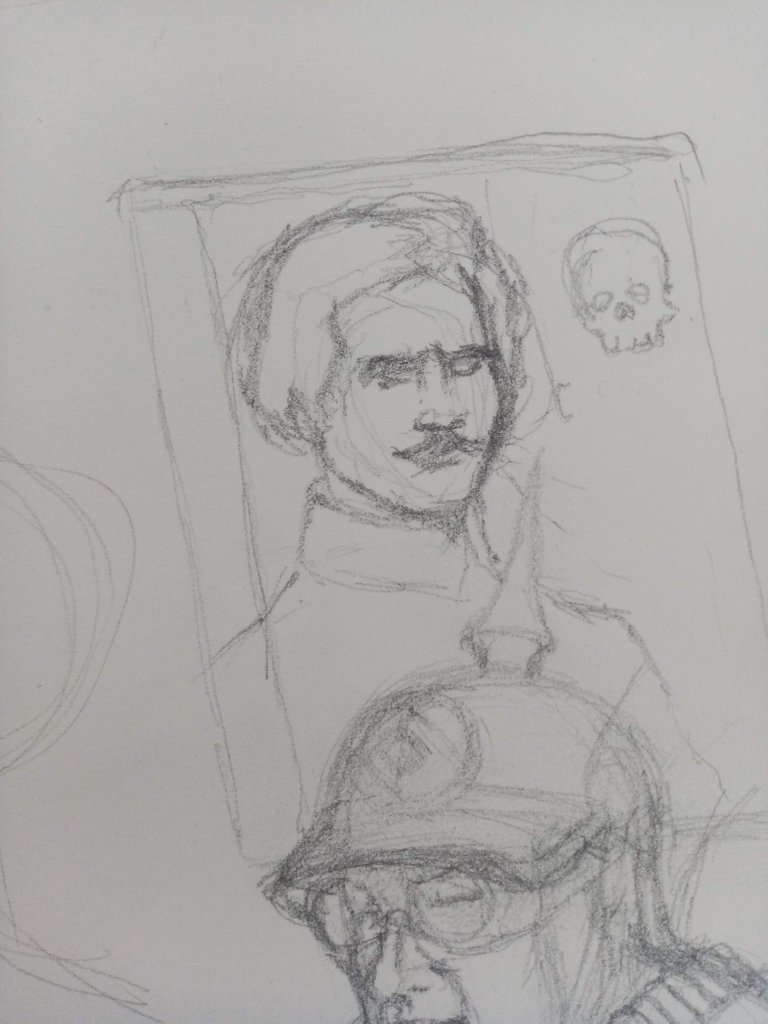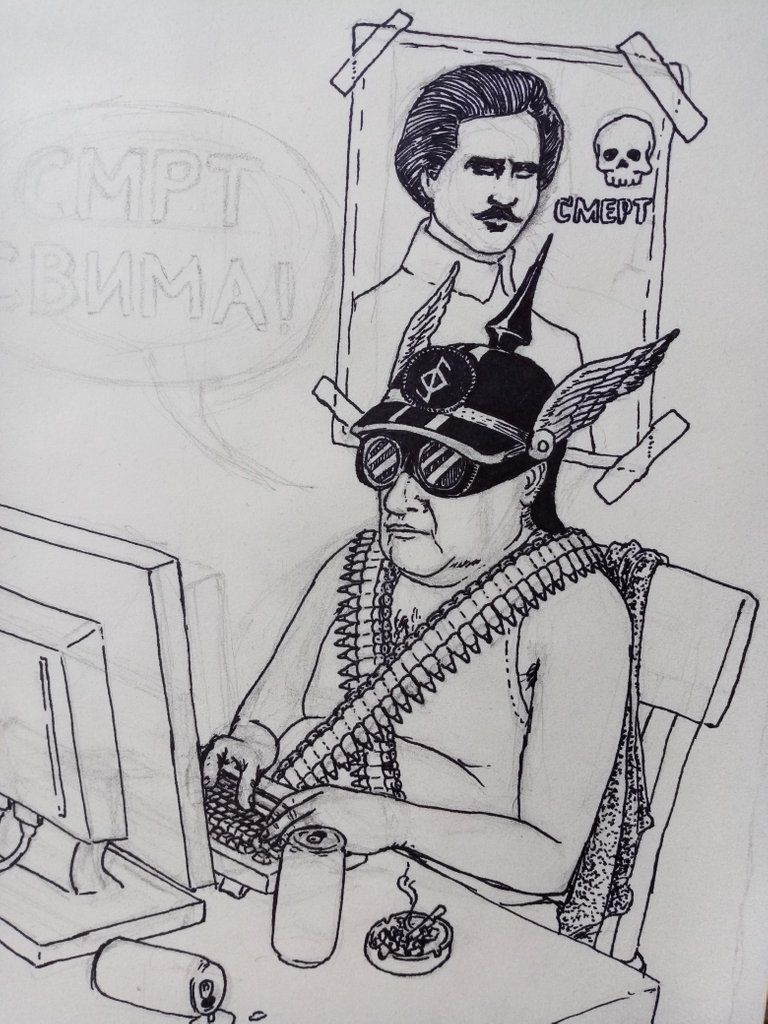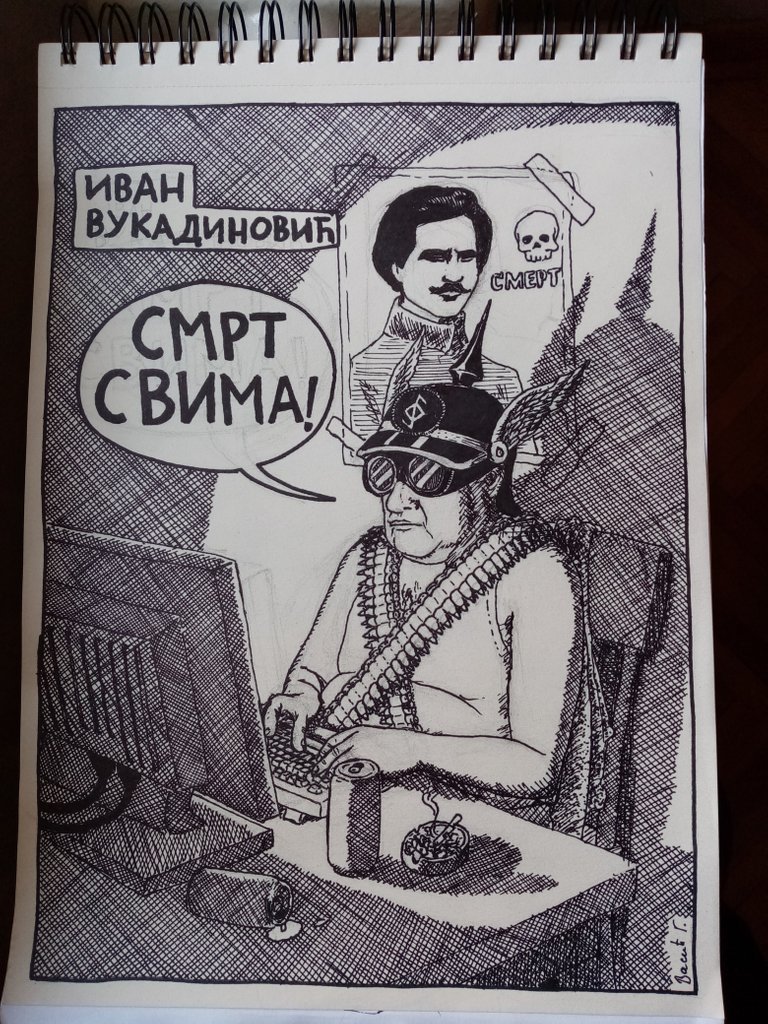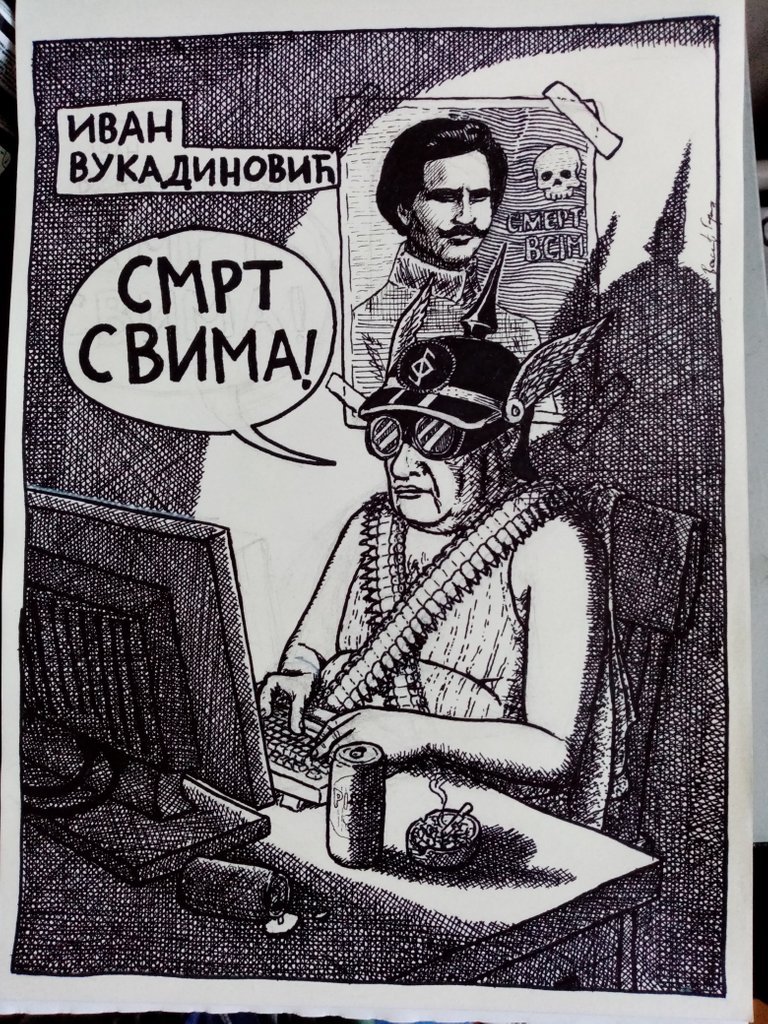 ...And the final result.