Uttapam With Cocunut Chutney
As today is a weekend and I had a hectic week by working more than 50 hours in 5 days i.e. almost 10 hours a day. So to relive the stress I decided to cook something. Though I do not wanted to stand for more time so I decided to prepare Uttapam with Coconut and Coriander Chutney.
First of all, lets prepare the chutney. We need one medium sized coconut, coriander leaves, tomato, chilly and some peanuts.
At first cut the coconut in small pieces and add it to the mixer grinder jar. Along with that add chilly, coriander leaves and tomato to it. Then saute peanuts in a tawa till it becomes brown.
Cut Cocunuts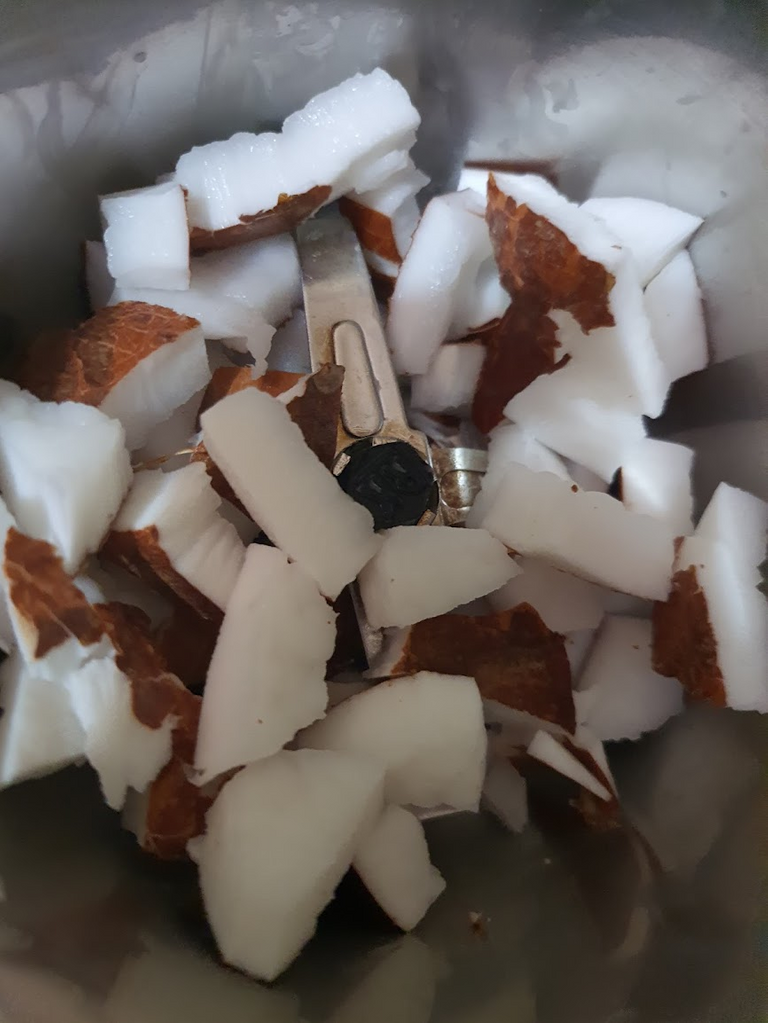 Coriander Leaves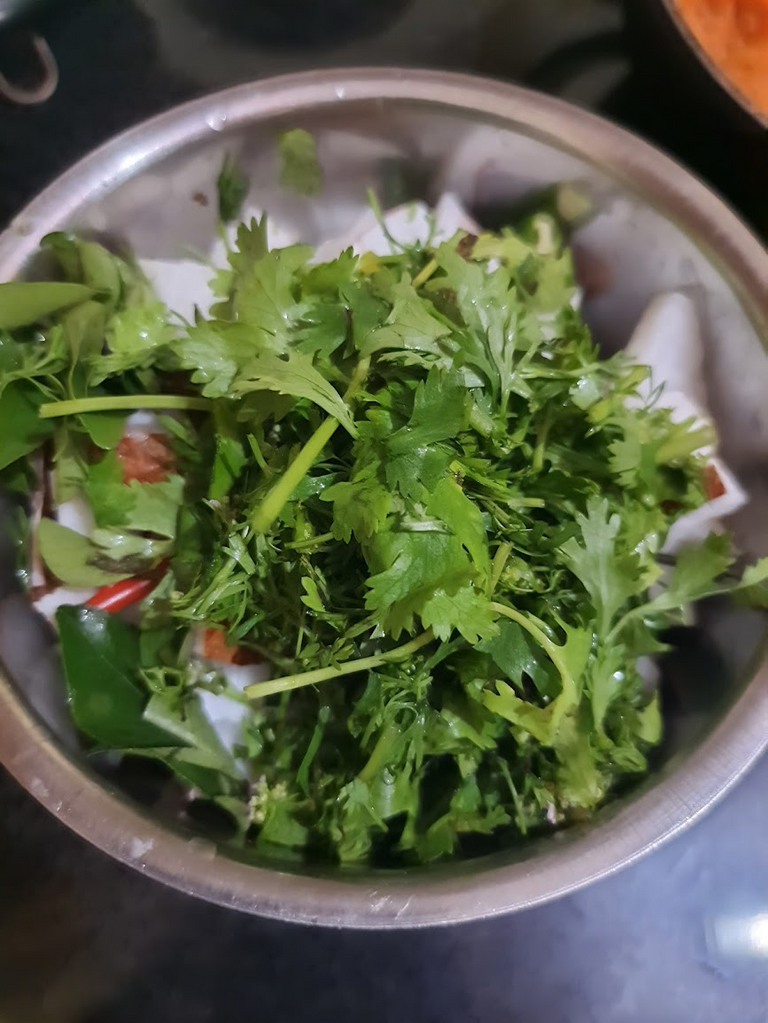 Tomato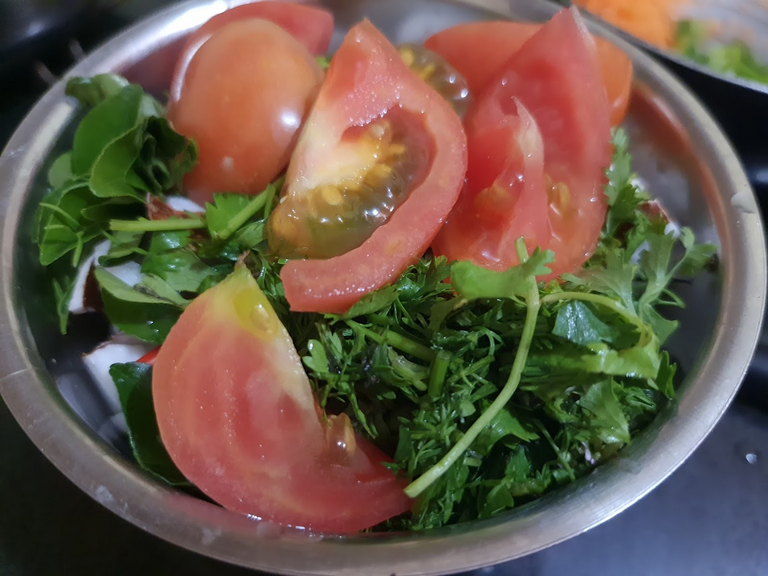 Saute Peanuts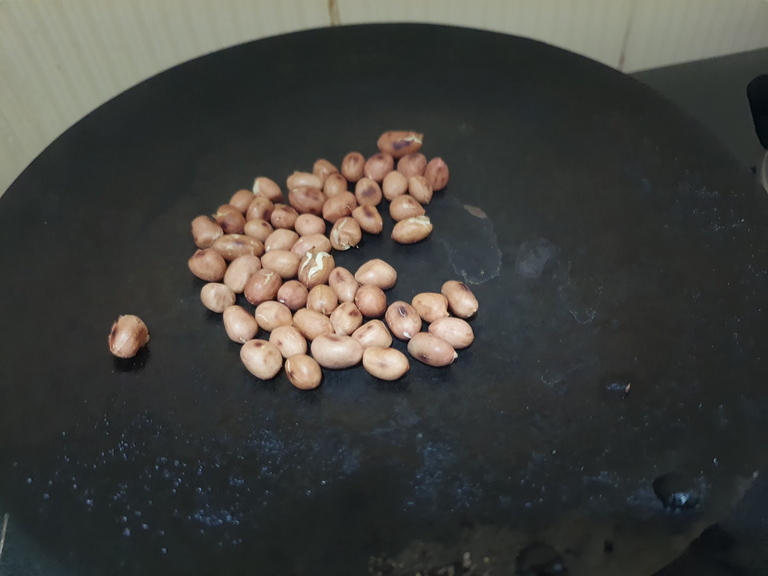 And then in the mixer grinder, just grind everything for 3-5 minutes.
After grinded

Now it's time to garnish Chutney. To garnish, we need to add oil in a big spoon and once the oil is heated add mustard seeds and asafoetida. After that switch off the gas burner and then added chilli powder and then curry leaves to it. After that add that mixture to the chutney.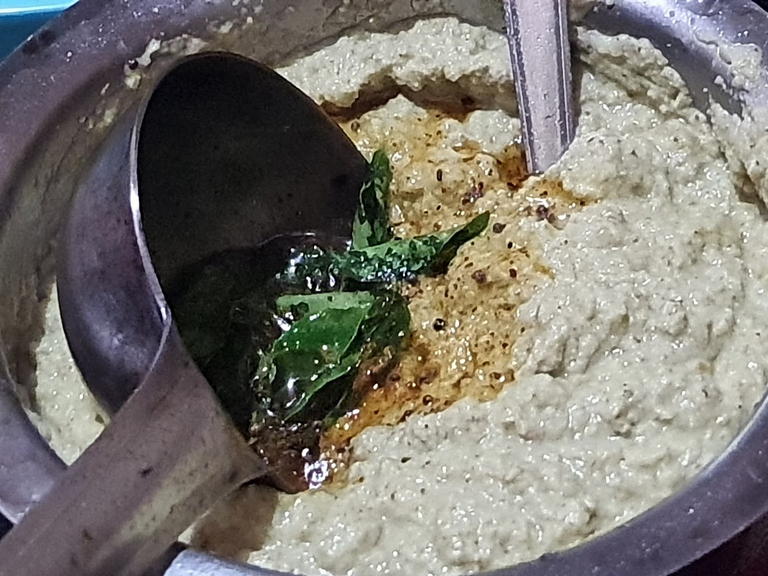 Then add salt as per the taste, and mix it well. Now the chutney is created.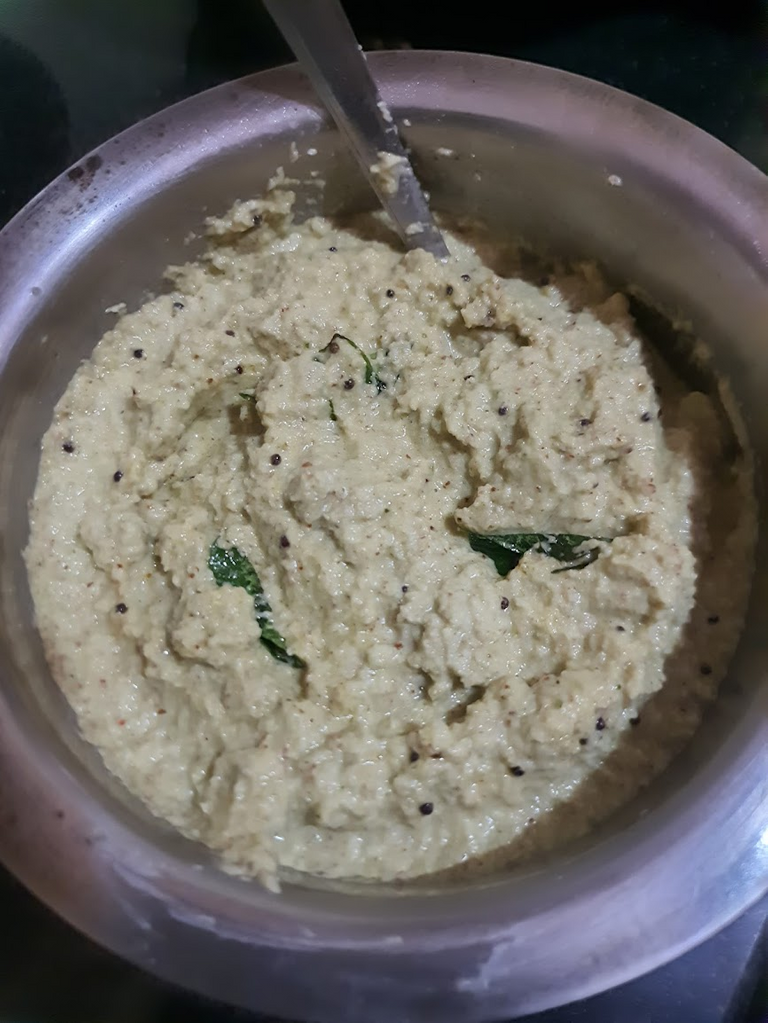 Now its time to prepare the uttapam. As I said it was a sudden plan so I got the batter from outside. It was around Rs 75 ($1) for 1 kg. In 1 kg you can prepare around 9-10 Uttapam. Just add some salt to the batter because the outside batter does not have much salt.
Batter after adding salt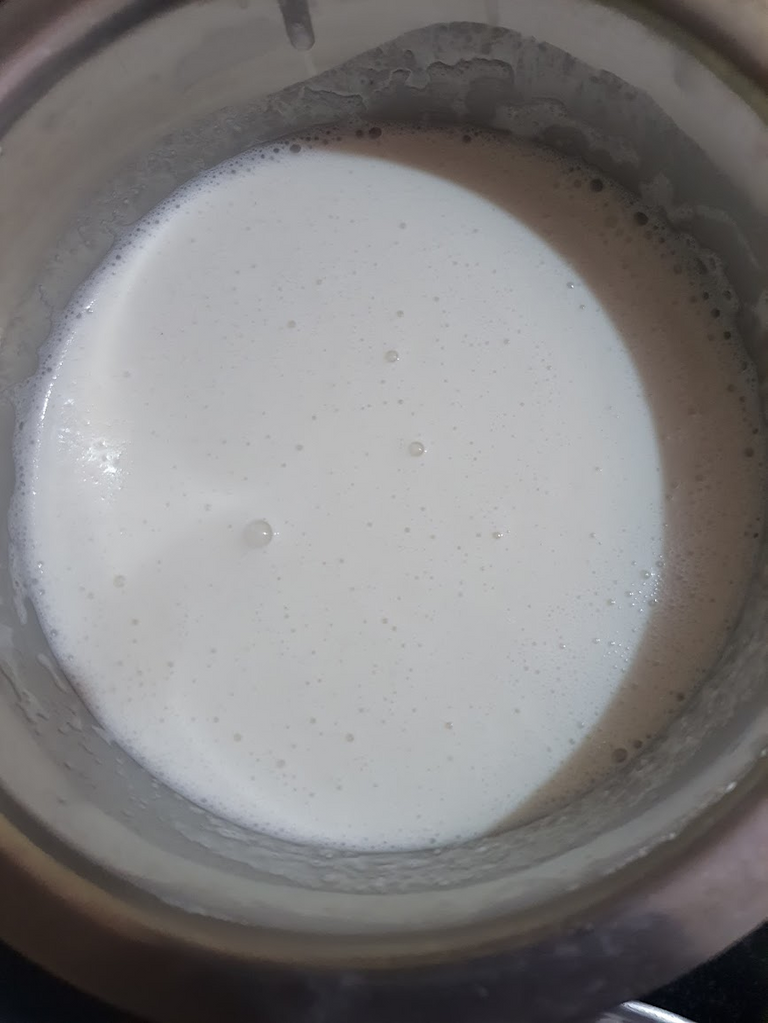 Now its time to prepare Uttapam, I have already cut Carrot, Capsicum and Onion. This is for garnishing the Uttapam.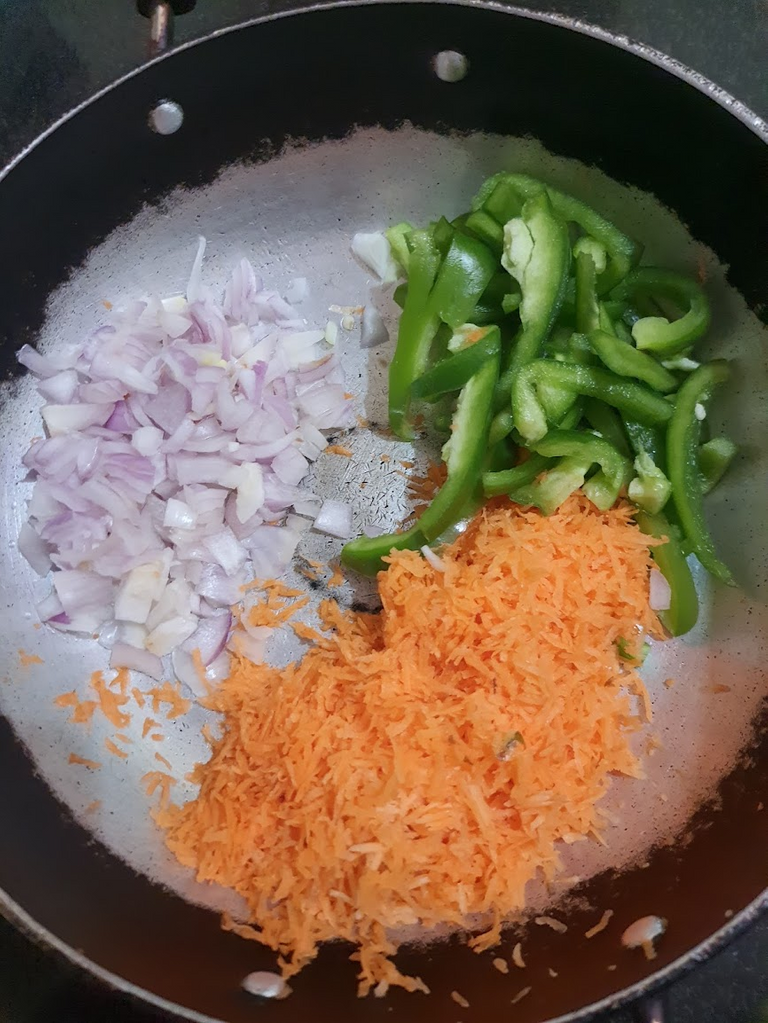 At first just take one big spoon of battar and then spread it over the tawa. Make sure the tawa is greased with oil.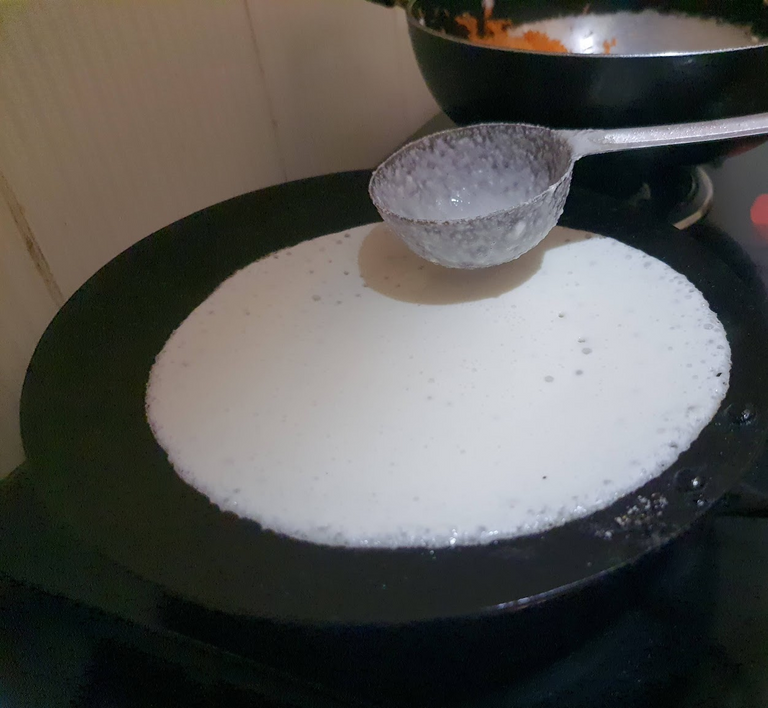 After spreading add oil to the sides too. And then start garnishing the uttapam with carrot, capsicum and onion and add some coriander leaves.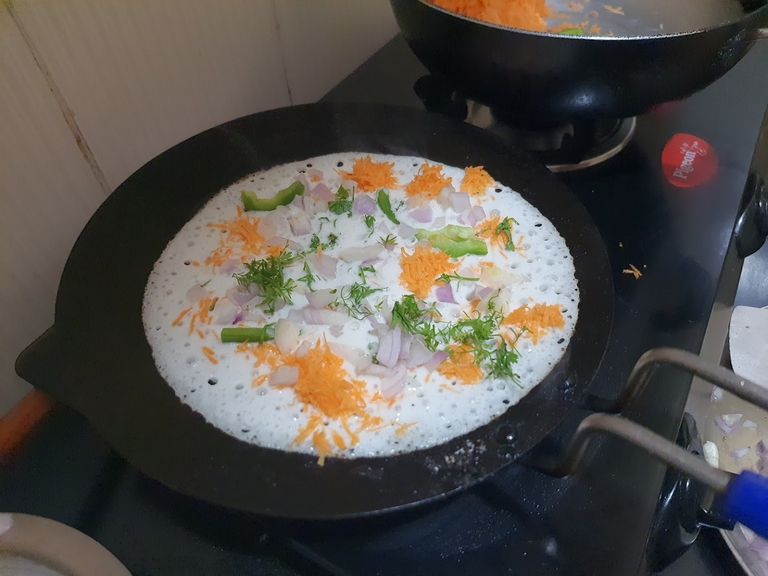 After around 2-3 minutes just flip the uttapam.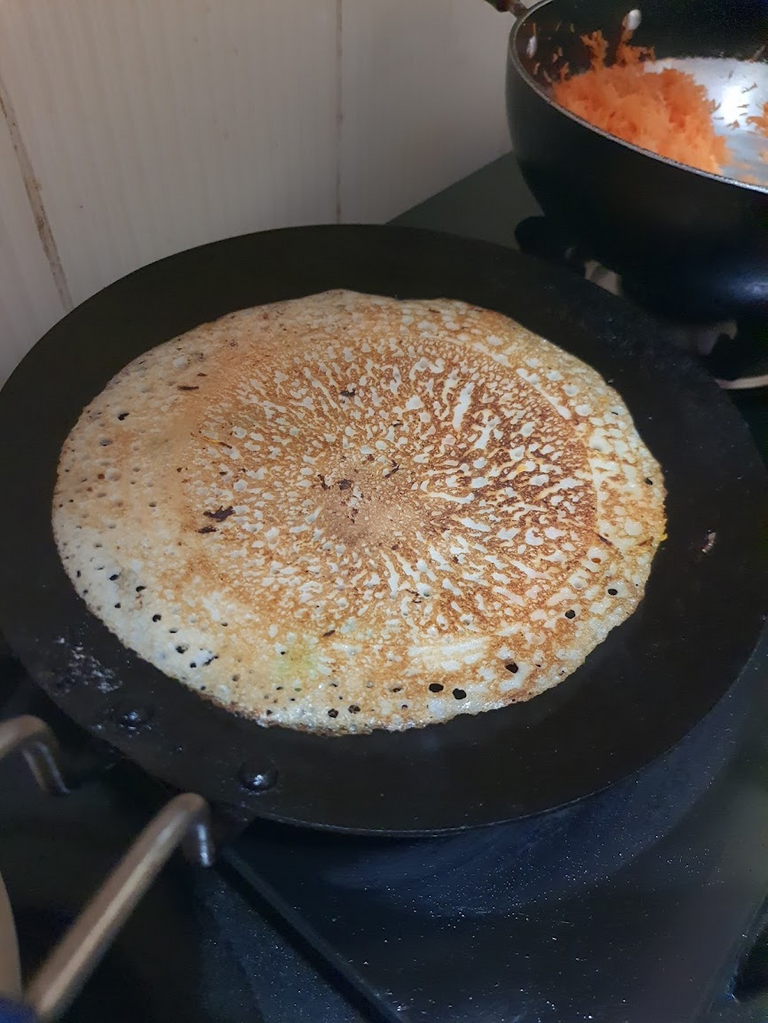 Let it cooked for another 2-3 minutes and flip it again.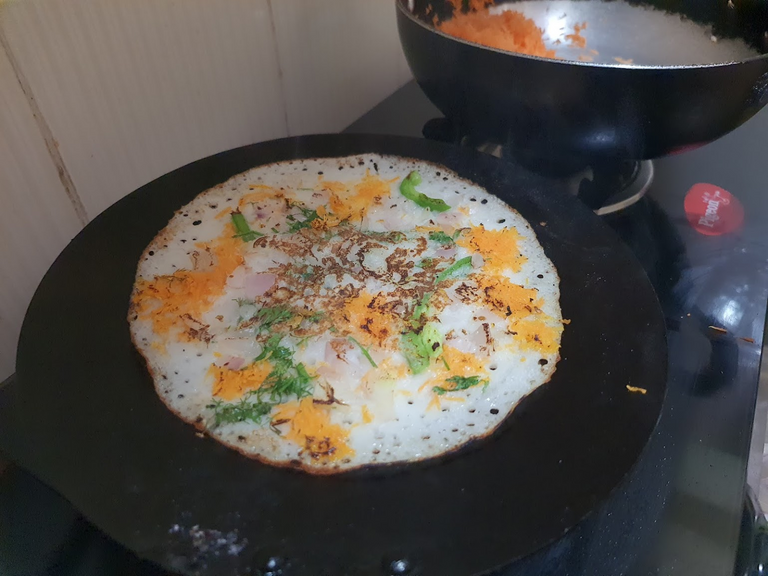 Once done, serve it with the chutney prepared earlier.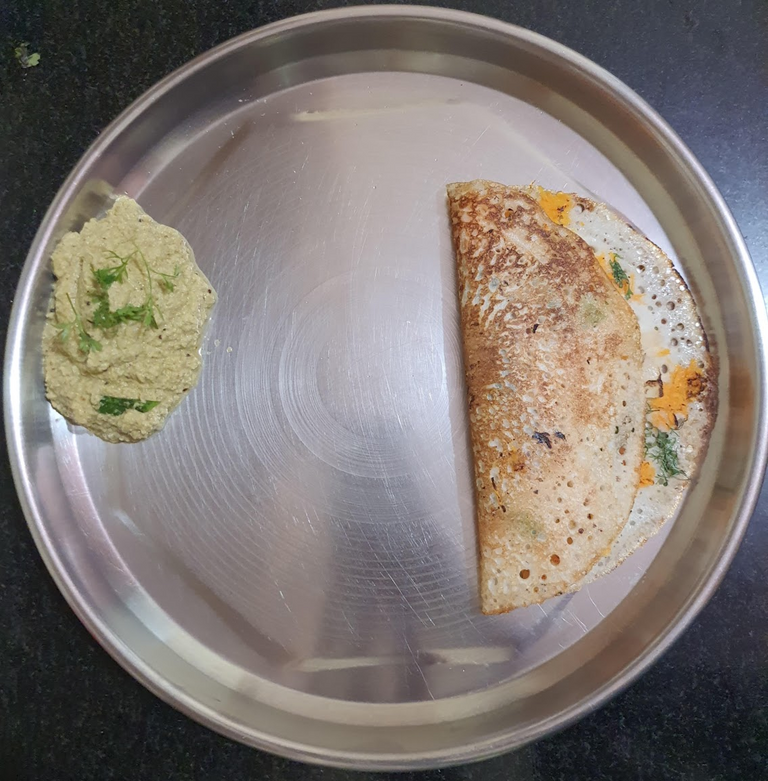 And the taste was really good.
---
---