Introducing Steem Exchanger, A Desktop App To Manage Your STEEM Account and For AutoTrading Tokens at Steem-Engine.com
I started learning about and playing with the many fascinating facets of the STEEM universe late last year (2019) and, I have to admit, the potential is amazing! I am a software developer and soon decided I wanted to create an app for myself to make it easier and more convenient for me to manage my account and , foremost, to facilitate trading in the token market at steem-engine.com. It starting to really come together and i wanted to share it with all of you to get your opinion and input about this windows desktop application written in c# on the .NET framework. I will keep this introduction very brief and follow up soon with a more comprehensive write up soon. (I'm very new to posting!)
The following screenshots illustrate some of the features I've included so far:
  Manage your account's STEEM, SDB, Savings and Vesting (STEEM Power):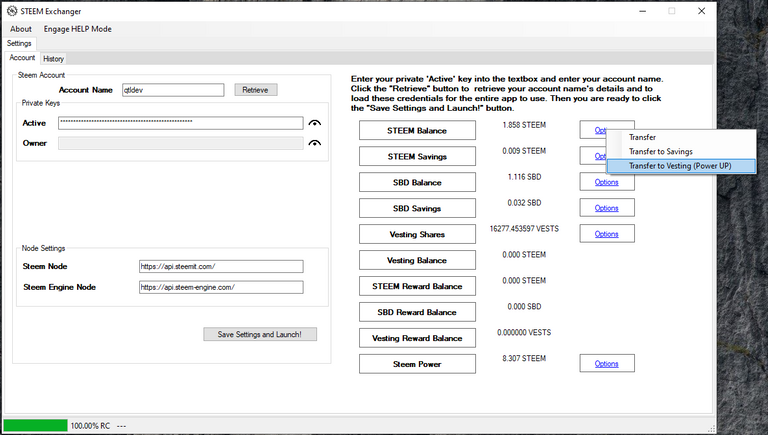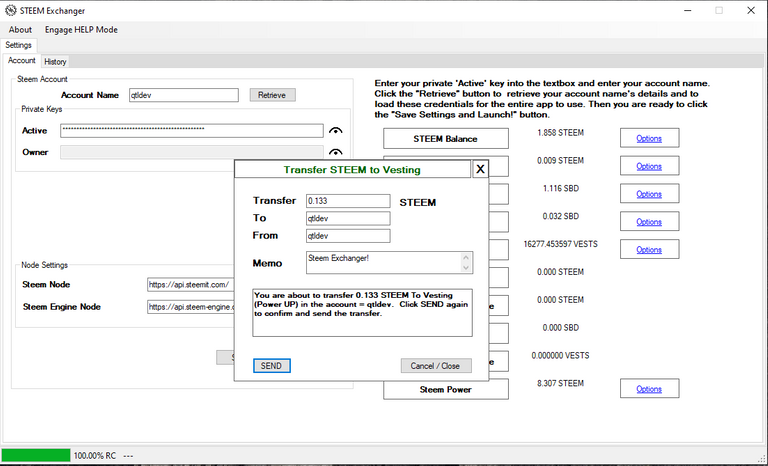 Review You account activity history for all actions with STEEM, SBD, VESTS, and your Custom Json operations (token activity):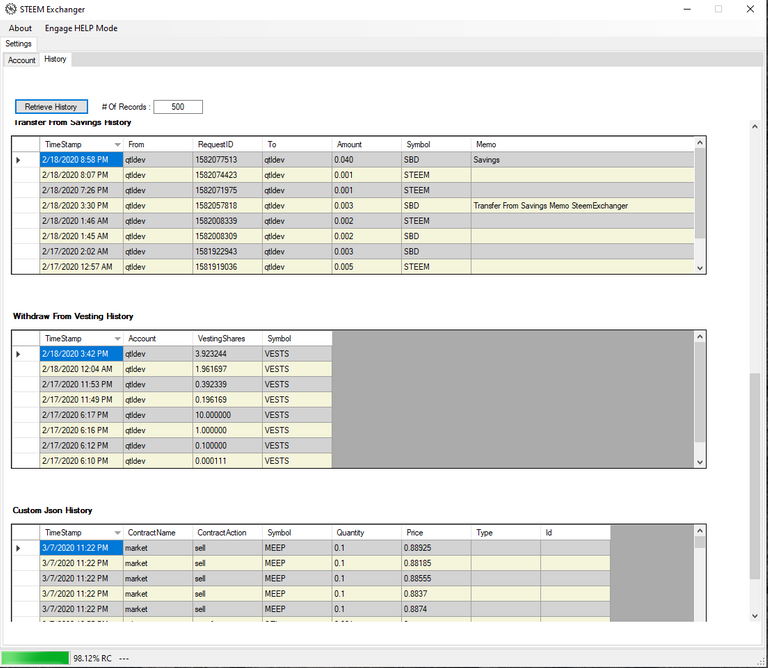 Trade directly to Buy or Sell books for any chosen token at the Steem-engine token Market. Use auto trading functions like Ping-Pong scalping or placing a spread of orders in either book with the Pad it function: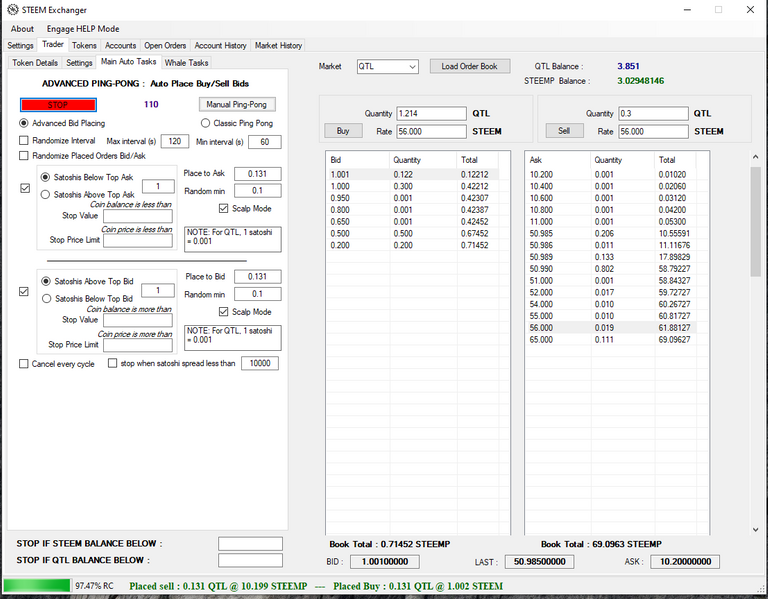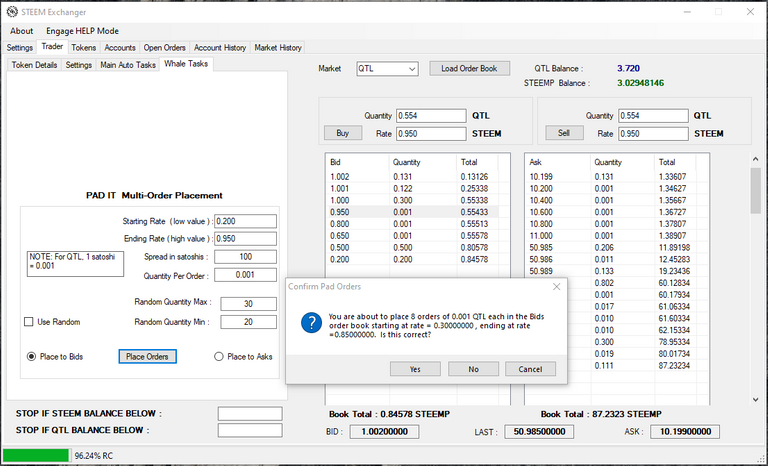 Manage your token balances and also quickly transfer any amount from the app to another account: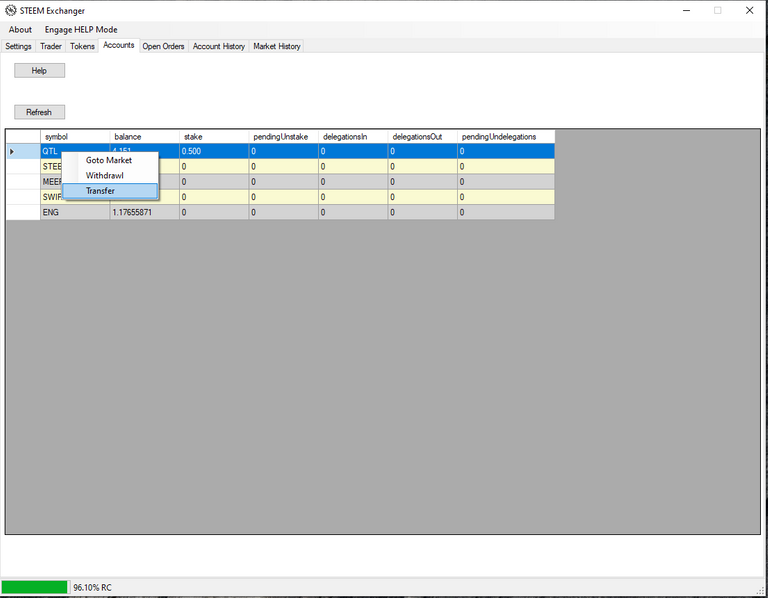 Review your open orders and cancel orders or multiple orders directly from the app: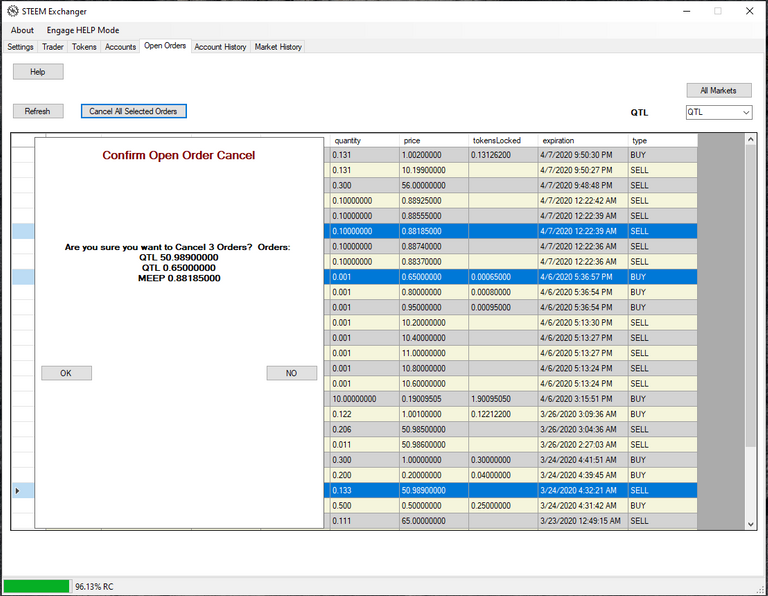 Review your token trading history and also the market history: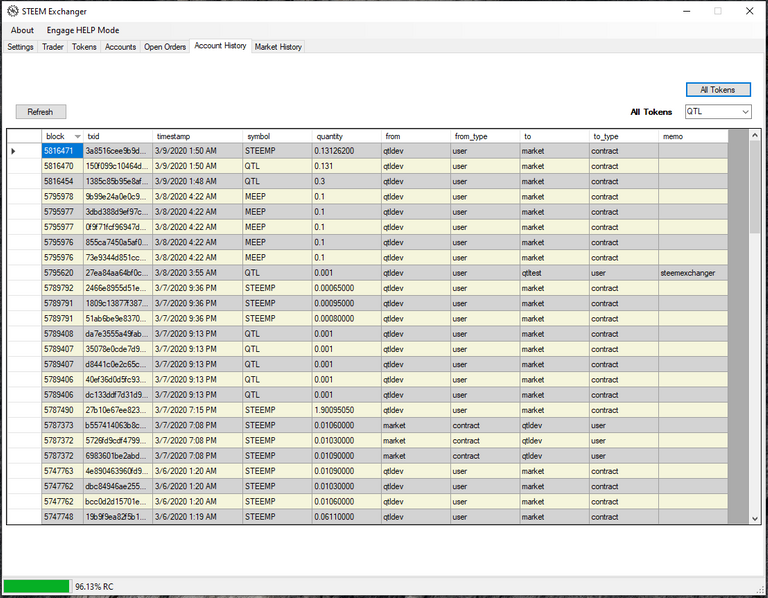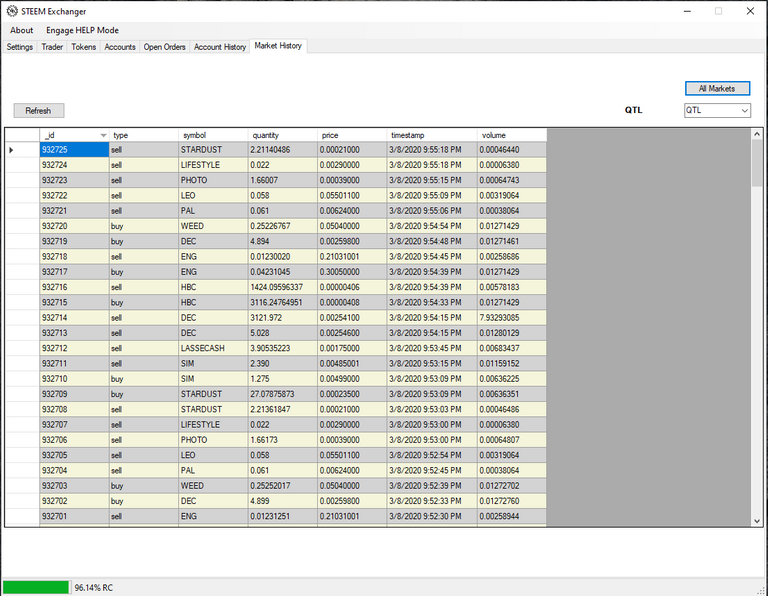 I hope you find the app interesting and that you will want to follow my progress with this project!  Much more to come and I will make it available sometime very soon!
---
---