Hey Jessavers
I've been working for eight years now since I left Uni, and unlike most of my peers, I saved and invested most of my capital always trying to find a new play for my cash. I couldn't understand the maths behind all the consumer spending and the value of my labour being eroded so quickly. Yes, I would have liked to have saved more had I known what was going to happen, but I'm happy I chose this route.
I'd still call myself a newbie investor I mean I've only had a cash flow for eight years so finding out what to do with it become a second job. I first bought stocks in the local stock market, dividend-yielding ones because I wanted a passive income I didn't want to have to trade to a greater fool for a profit. Then I started a preservation fund, A retirement annuity, unit trusts and index funds.
All pretty standard boring low-risk stuff, although I did try to get into the most volatile of the index funds, relatively speaking.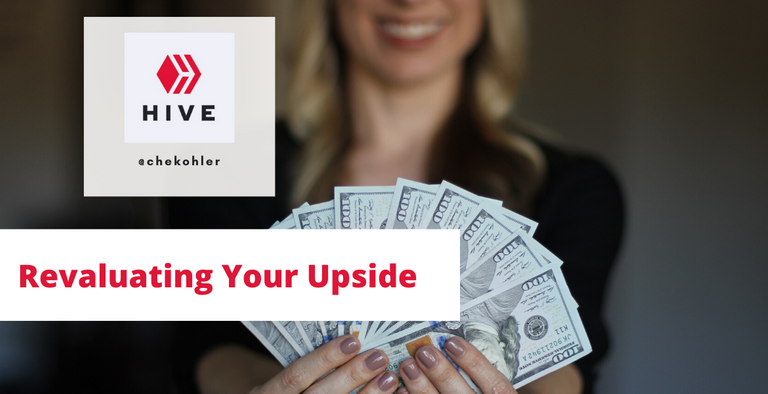 What I began to notice is the return on those investments were not that great, and I started to look at moving my new capital into other areas.
Property
What I saw in the housing market, is the idiot's way to invest, with so much capital chasing a set amount of goods, housing became a bubble, its way overpriced and in fact when you run the numbers put you further in the hole once you remove all the hidden costs and inflation.
The only reason people like it is because they look at the nominal value increase, they hope for a greater fool to sell it to, and they think physical assets mean something, which is a fallacy in itself.
Bonds
Bonds are at an all-time high and would I want to risk my capital on the solvency of a government or their ability to issue new debt to pay mine, robbing Peter to pay paul and hoping tax receipts make it back to me for a steady income? The bond market is under severe pressure, and we've already seen European bonds go negative, and it won't be long before the rest follow.
International stocks
We all know this has been a significant fraud, I mean bull run, yes you can make money but is it worth risking your capital waiting for the fed to keep propping it up and then selling your stocks to what will eventually be you paying it back through tax? I'm not so sure I feel morally compelled to get into investing in zombie companies.
Credit markets
Well, we don't get access to this as retail investors, and you'd have to go through a brokerage and pay fat fees for doing so and even then, you'd need to come in with a considerable amount of capital.
While the central banks are moving this on to their balance sheet those who owned credit like corporate bonds are now safe, but the ones who want to come in now are buying risker and risker junk bonds, not my cup of tea.
Commodities
This market needs some studying, its highly cyclical, and if you don't get your timings right, you can get creamed. We all saw what happens when oil went negative, and did you want to be the one stuck holding the bag? I think there's still tremendous upside here if you have the time and know what you're doing.
Precious metals
Precious metals are the insurance policy on fiat; It doesn't go up in value; it only protects your value against debasement. Gold and Silver will continue to make all-time highs against all major currencies, and I can see it going 2,3 even 5x in price. It's a great way to have a risk-off approach to what's going on, with bullion or coins.
Bitcoin and cryptocurrency
Bitcoin to me is the fastest horse in the race it got what? 10x, 20x even 50x potential? The asymmetric upside is huge, and it's why I continue to average in and put more of my wealth into cryptocurrency, well mainly BTC. I do take a few long shots with alts, but mainly BTC is the only thing worth buying when it comes to storing your wealth long term.
I see BTC as an insurance policy on whats going on in the fiat market and an option/shares in a new financial system if and when we need it.
Have your say
What do you good people of HIVE think? Where are you hedging your bets
So have at it my Jessies! If you don't have something to comment, comment "I am a Jessie."
Let's connect
If you liked this post, sprinkle it with an upvote or esteem and if you don't already, consider following me @chekohler and subscribe to my fanbase
| Browse & Earn Crypto | Stack Sats For Free | Earn Interest On Crypto |
| --- | --- | --- |
| | | |
---