Rands / ZAR breached R16.911 / $ & Sliding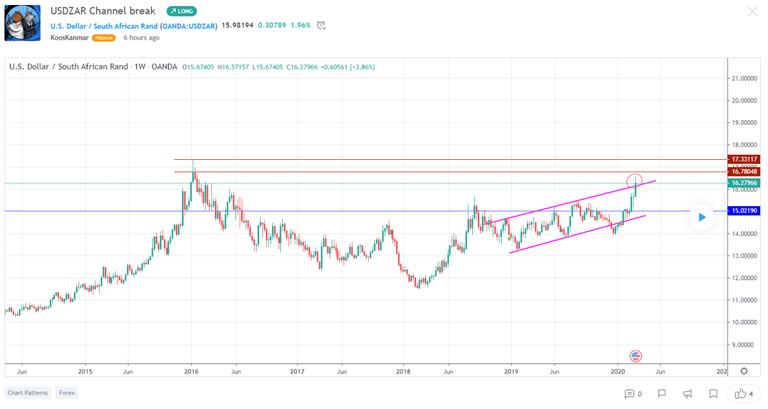 USD/ZAR close: 15.96882 low: 15.93478 high: 16.91118
---
South African Rand's to American Dollar.
Tradingview and lines drawn by @kooskanmar https://www.tradingview.com/u/KoosKanmar/

Dankie Oom Koos!
To our South African Rand's and economy seems to be sliding fragments best to invest into some another FIAT currencies... maybe consider some Crypto Currency or physical GRID assets?
We will have some really exciting investment opportunities forming into the near future.
Maak n plan Boet!
🐻🕵🏼‍♂🐮
👍🏼

Additional stories & Fragments
https://www.fin24.com/Markets/the-rand-hammered-to-lowest-level-since-2016-20200309
---
posted with @steempress from our website:
https://cryptodefrag.com/2020/03/09/rands-zar-breached-r16-911-sliding/
---
---
---