While earning Hive remains to be my ultimate goal on Hive blockchain, why not " drink and swim at the same time right?" Ever since I began using Brave browser as part of my milestone to move to decentralization, it's always good to be rewarded while using Brave.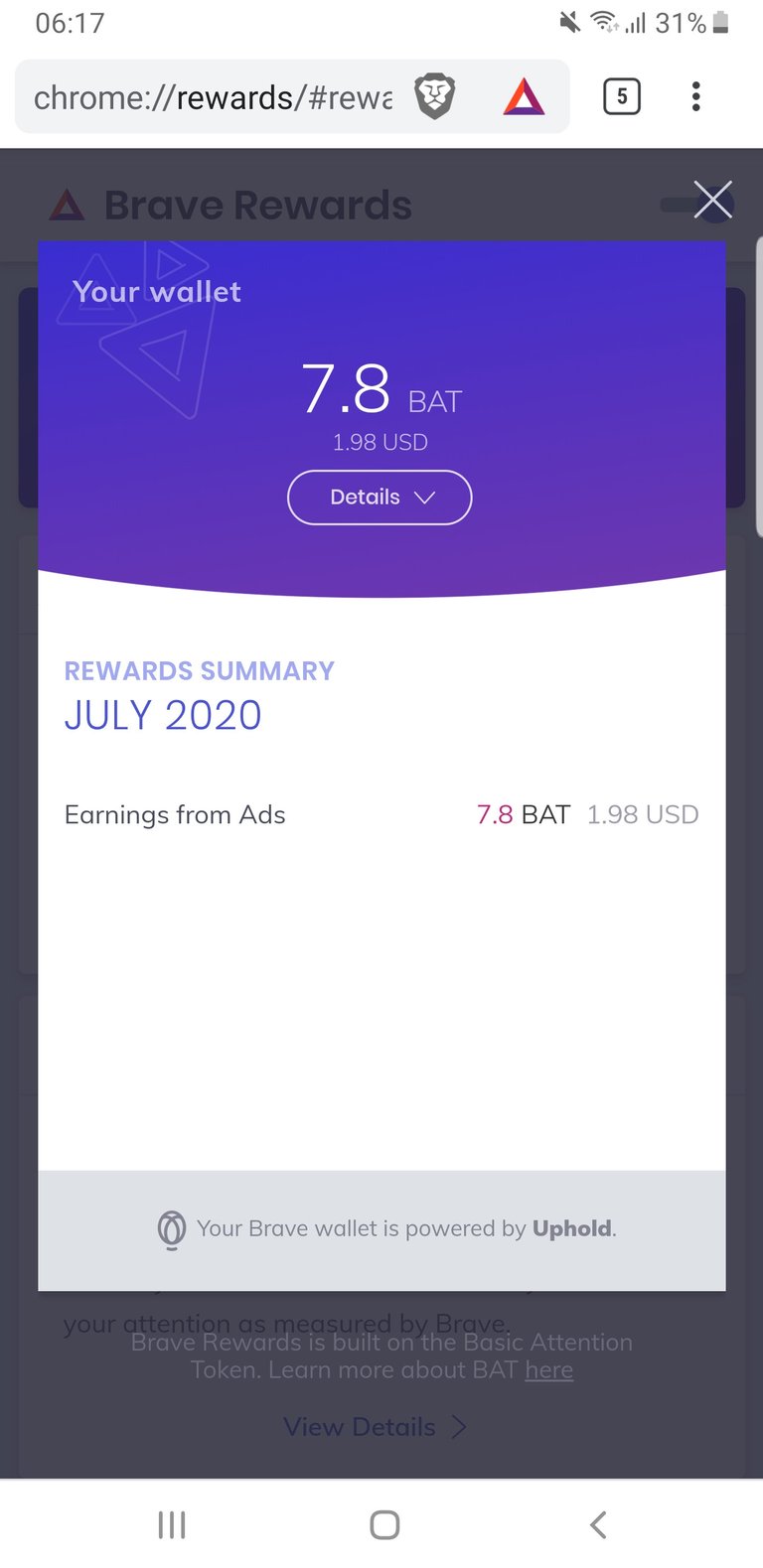 And look at that, my very first BAT or Basic Attention Token after using Brave.
Earning BAT is quite easy where you only have to use Brave and click on the ads based on your preference. That means you are not forced to click on the ads or required to view them.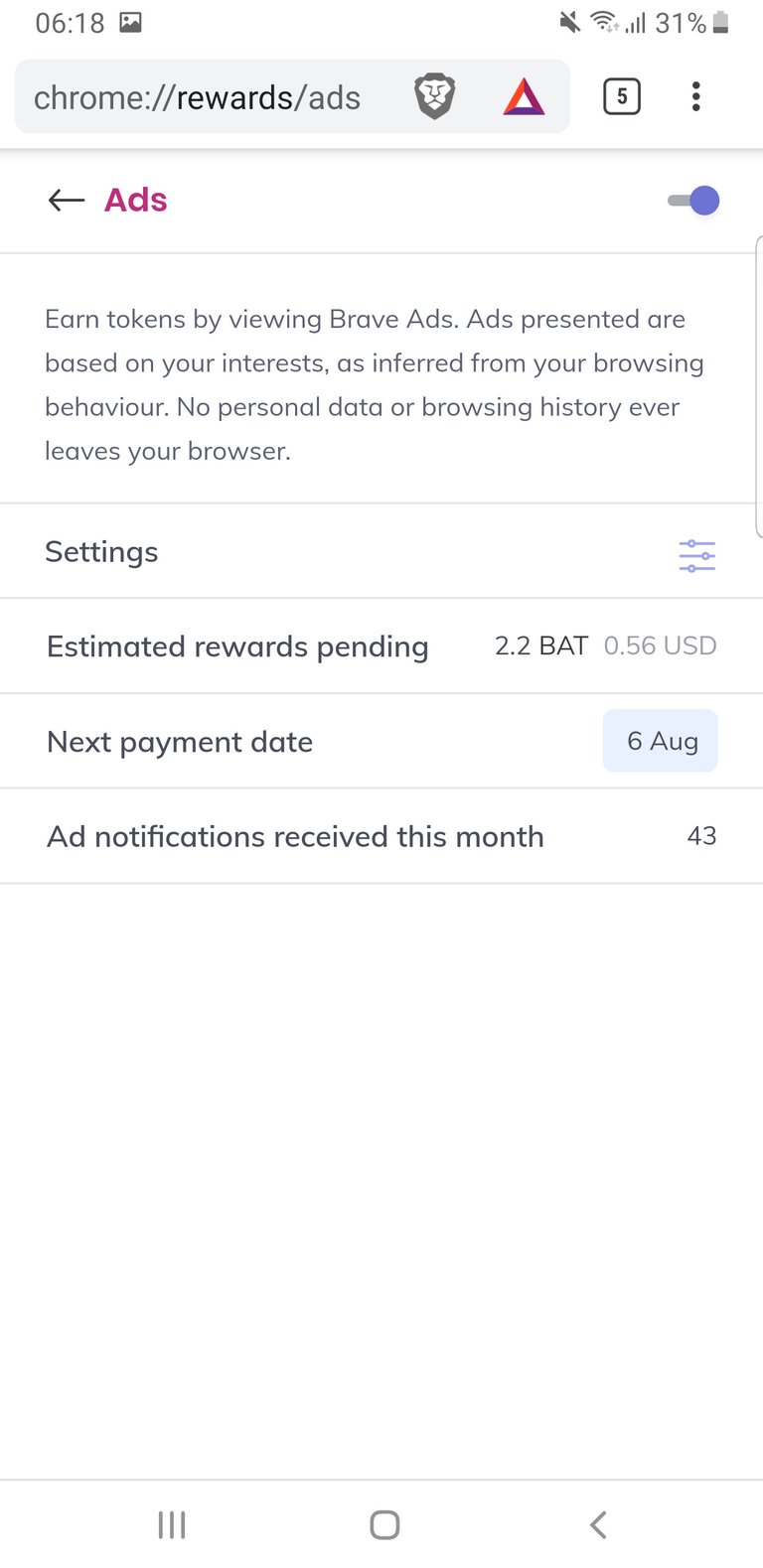 You can actually adjust the ads settings on the menu. You can even adjust the numbers of ads appearing on your browser according to your liking (but, the more you view, the more you get rewarded, it's all up to you).
Giving tip on Brave
Another feature which draws me to using Brave as my default browser is the Tipping feature. It basically allows you to give tips to the content creator on any website with BAT.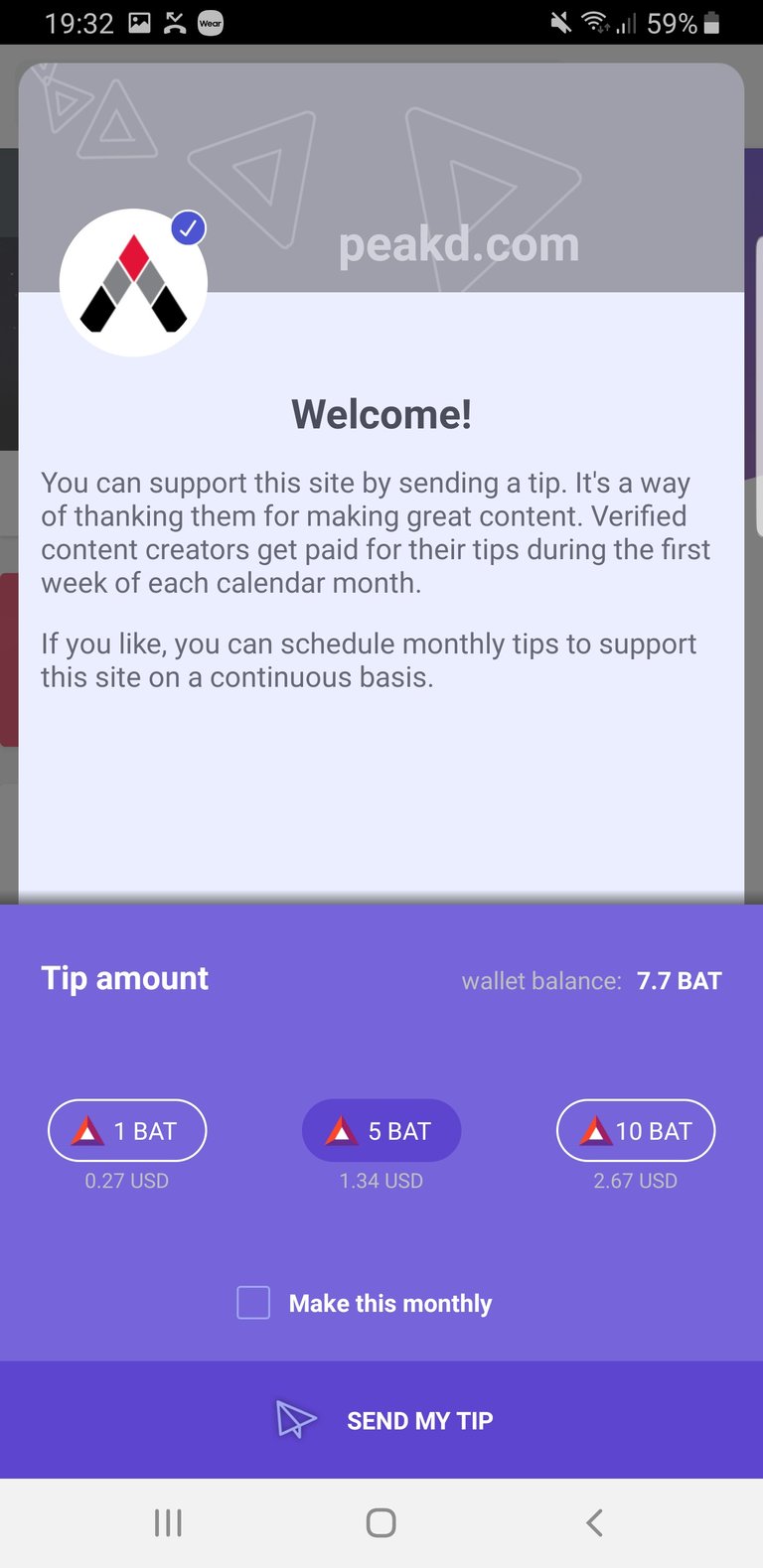 You can even set to Auto-Contribute or give monthly tips to the Content Creator. If you can imagine the bigger picture, there is a big possibility here to feature blockchain on the mainstream, attract more people into blockchain and even educate people about blockchain. Anything is possible!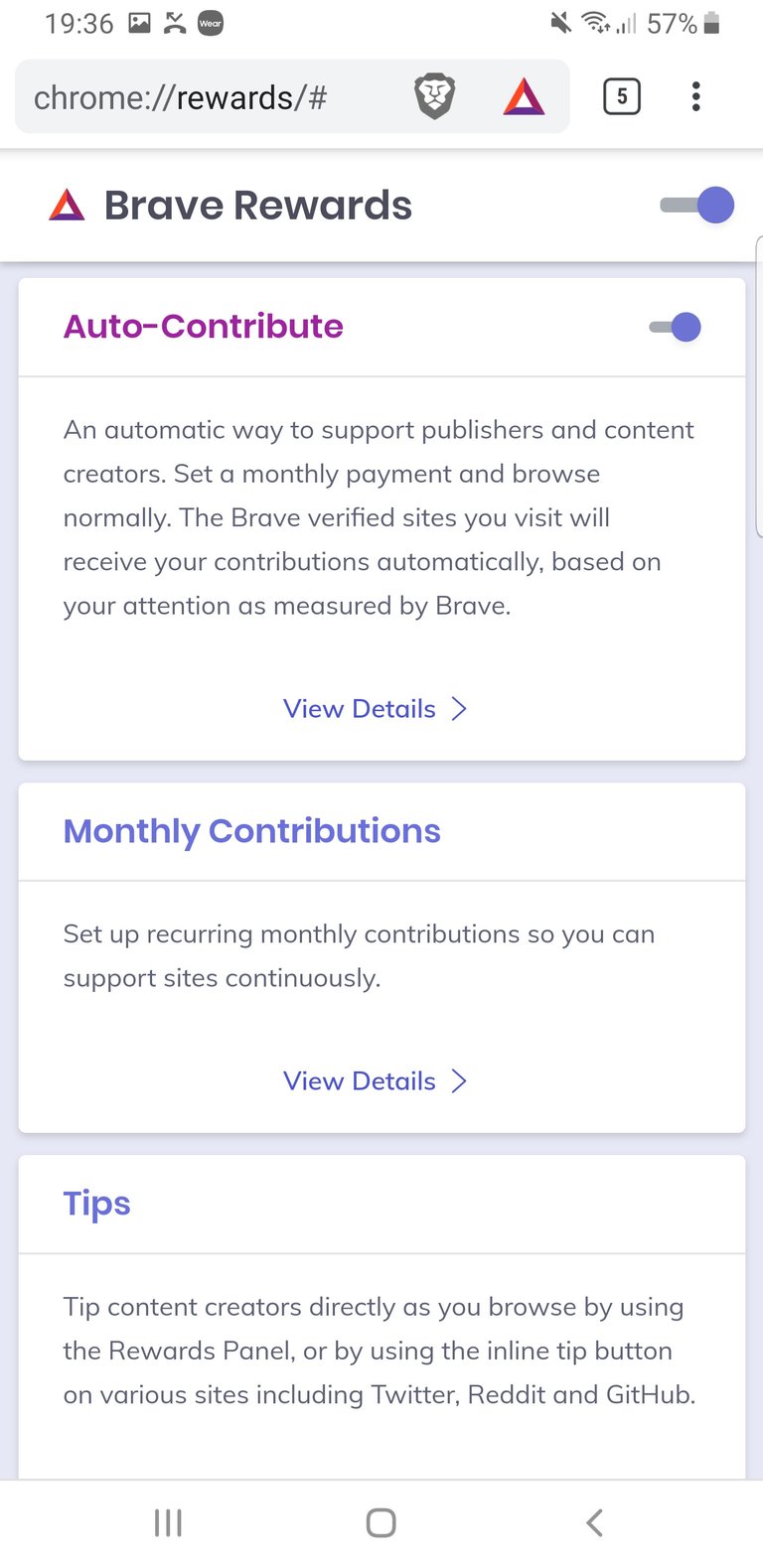 I'm excited to start giving tips once I have enough BAT or I might trade using BAT once I have a decent amount of BAT. Besides, BAT is considered as a promising token looking at how it progresses and developed over time.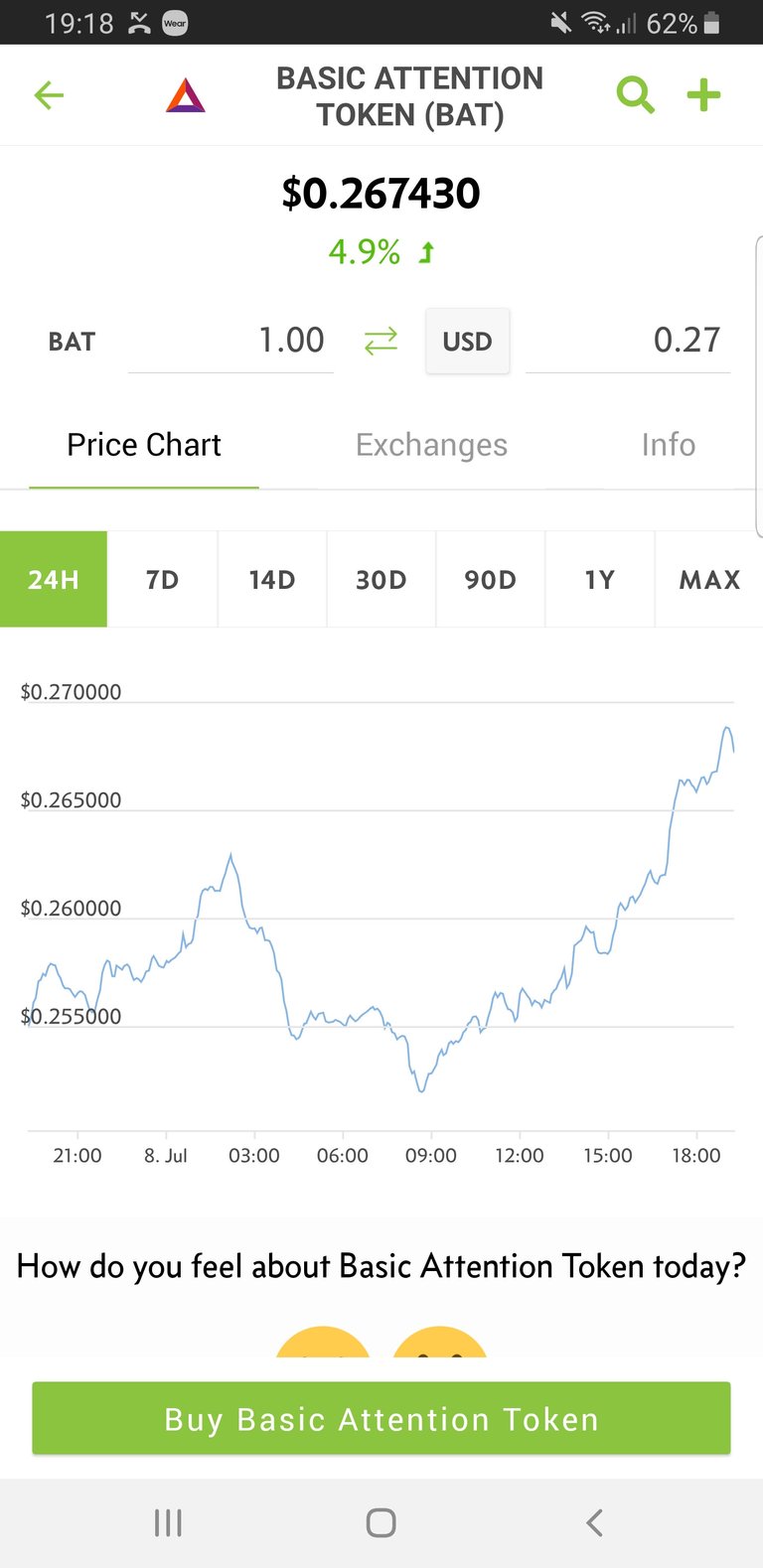 That said, I will have to wait until I earned until 25 BAT since that is the minimum threshold to enable withdrawal.