My 2022 Hive investment goals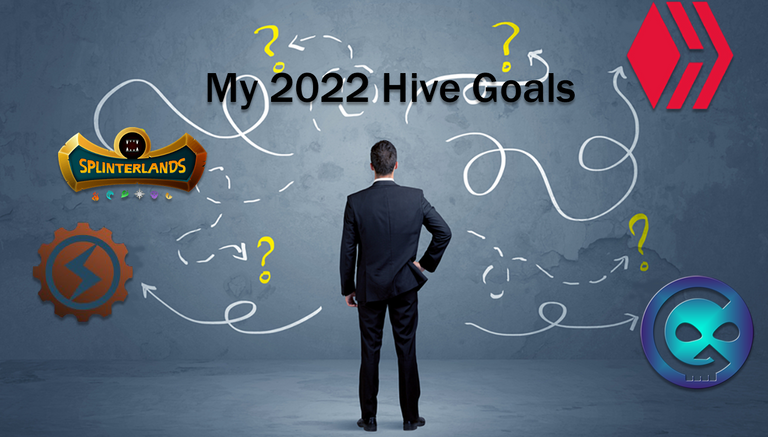 January is here. I see everyone posting their hive goals for this year. A new acquaintance of mine posted this flow chart as part of their goals for this year with a brief explanation.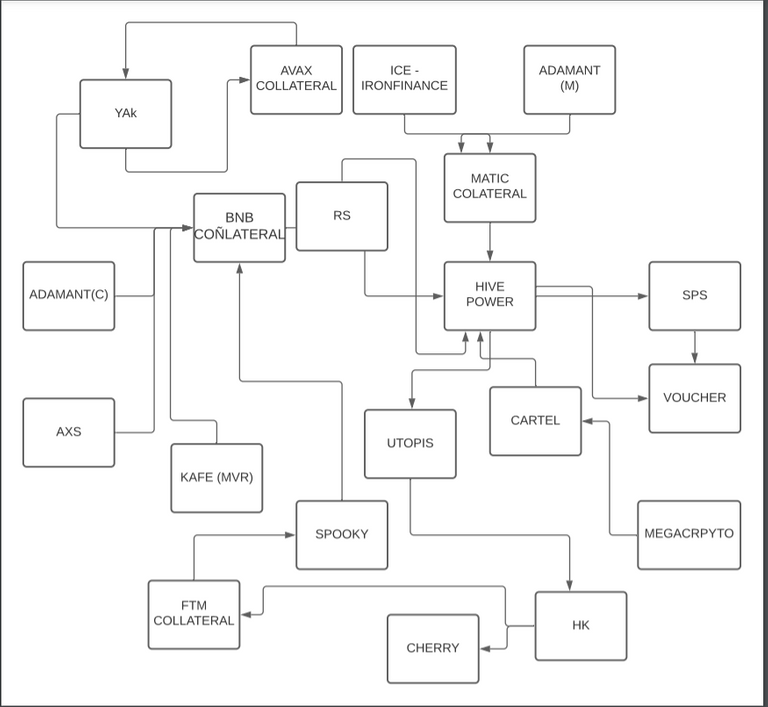 mean while being fairly new to hive ecosystem and still figuring out everything that is going on here, my ADHD brain is like.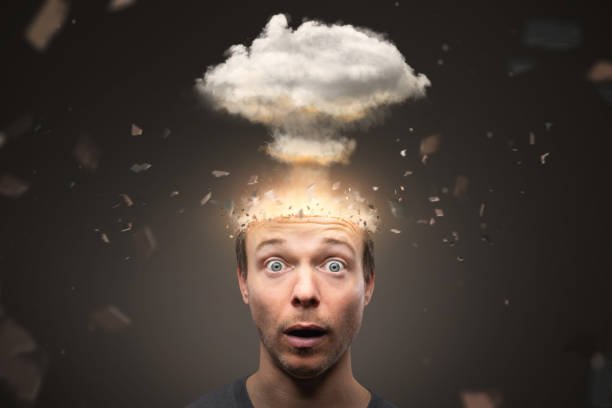 Where do I start? Do I limit it to hive and crypto trading? or as my friend did in the above chart incorporate things that compliment my hive holdings? Okay lets call this a work in progress and start with a few main goals and expand on them as I learn more about hive and how everything is interacting with it. Number one goal of 2022 learn more about the hive ecosystem on the investment opportunities it presents.

Hive Power - this is probably the most obvious. Everything here is built on top of hive. Hive power gives resource credits to interact with everything hive. Resource credits are required to make my posts. Hive power is the currency to delegate to get new tokens and I think hive has a promising future value. So how am I going to increase my Hive power in 2022, well blogging and curation to start. currently I am sitting at 88.548 HP with another 39.82767822 HIVE in Liquidity pools.

BXT - staking beeswap token gives 50% of beeswap's fees in hive distributed proportionately split between stake holders. I currently have 2.244 BXT staked which is only getting me 0.024 HIVE/day about 44.3% APR. I'm currently looking at a few high APR liquidity pools to get me some more of this and will cover it more in future posts surrounding my 2022 Goals.

HBD - There is talk of Hive backed dollar becoming the hive stable coin and there are liquidity pool I can put it in to get more tokens. I will also be getting more HBD from my posts. I currently have 2.222 HBD.

BEE - BEE is the native token for the Hive Engine platform. It is used to pay for hive services. Providing liquidity with it will get me more tokens. I currently have 5.80965008 in liquidity pools earning me more BEE and LVL.

CARTEL - oneup cartel's token is based around earning from multiple with plan to pay dividends to CARTEL holders in the future. I know a lot of the people involved in this project and suspect it will be a profitable investment. I currently hold 18 CARTEL and will be trying to acquirer more daily. Do Your Own Research

Splinterlands - The NFT game that led to me discovering HIVE. This one probably needs a sub chart all to itself. With the new release of Chaos Legion my assets have lost some value but I expect them to gain it all back once the General sale sells out and there are no longer any packs available except from resellers. My goals for this in 2022 is to recover some of my investment and shift it into other things hive while growing my income and asset value in game.
DEC - Dark Energy Crystals the main currency of the game. It can be earned in ranked battles, renting out cards, selling card and tournaments. For the next 200 days each DEC held also gives one airdrop point towards SPS airdrops. DEC in liquidity pools earn double airdrop points. I currently have about 374,634.327 DEC between in game and liquidity pool this amount will drop to almost nothing on Jan 17th as the main reason for holding so much aside from airdrop points is to buy chaos legion packs.

SPS - splintershards are intended to be the splinterlands governance token. For the next 200 Days SPS is airdropped daily to splinterlands players proportioned to their airdrop points for splinterlands assets. SPS can also be staked to earn more SPS as well as VOUCHERS. My current strategy with SPS is to stake a small portion daily and reinvest the rest in more game assets as the airdrops currently get you more SPS than staking. I currently have 1651.45461154 SPS in liquidity pools and 1357 staked.

VOUCHERS - VOUCHERS were required for chaos legion pre-purchase and phase 2 sales. They will also be required for bonus packs on large general sale purchases. They can be obtained by staking SPS or purchased on the hive market from other players. Currently I have 7.762 VOUCHERS way less than I anticipate needing for my planned general sale purchase.

SPT - splintertalk token provides 1 airdrop point per 4 tokens. These can be earned by creating post about splinterlands on splintertalk and through staking SPT and curating posts on splintertalk. I currently have 4620.245586 SPT between liquidity pools and staking a little over half of this is delegated to monster-curator who pays me 95% of the curation reward. The other 5% goes into cartel coffers benifiting my CARTEL investment.

CARDS - Splinterlands cards are NFTs and can be sold and rented as well used to earn game currency playing ranked battles and tournaments in game. Currently cards have lost value due to the chaos release and various factors surrounding it, see here for a more in depth explanation. I suspect they will loose more value on Jan 17th Chaos legion general sale but this is what we traders refer to as the accumulation zone in anticipation of the rising prices when general sale sells out.

you can start earning in Splinterlands here

CHIFIBOTS - This game comes from the creators of one up and the founder of CARTEL and is now open for investment with alpha game play planned for Q1 this year. I am a tier 5 investor in this project and anticipate good returns. You can start your own research here

RISING STAR - Rising Star is truly a passive return game, similar to the free to play style games. Press a button wait for timer to tick off press the button again. earn starbits, buy packs, stake record sales. Doesn't require much time and extra income. currently have about 8000 starbits staked and a Drabs card. You can check out Rising Star here

Well for not knowing much about hive or my investment goals this year for hive this sure turned into a long post. Give me a follow to keep up on my goal progress through out the year. I will be expanding and getting into more in depth detail in future posts as I learn more and solidify my 2022 investment Goals.

Follow me on Twitter
Alpha Spineback Turtle - the alpha spineback turtle is a low cost water tank splinterlands card.
---
---