Lapping It Up and Agreeing: That's the Problem I'm Seeing

Have you ever been placed in a position?  As in: Has someone ever physically picked you up and sat you down somewhere?
Probably not since you were a child, correct?  What if I told you it happened today?  Would you disagree?
As you sit in the place of your choosing, did you notice how your device entered your brain, picked it up, and put it somewhere else?
Are all these questions beginning to drive you mad?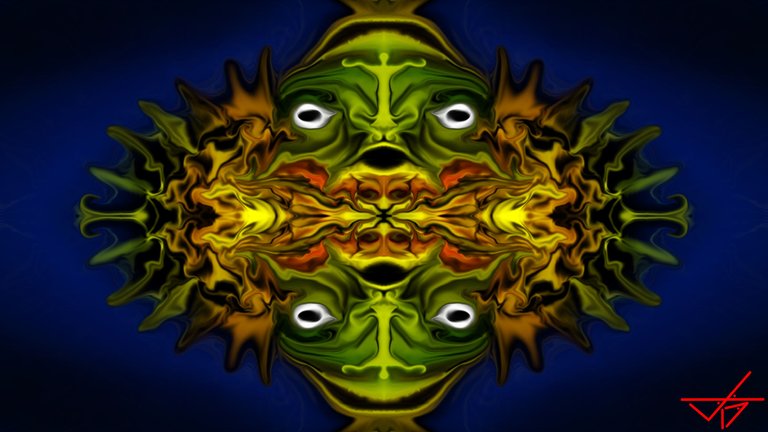 Questions
Why don't more people ask more questions?
For one, you probably won't get a straight answer.  Try it.
Go to a Youtube video, preferably something you'd normally consume coming out of the news and information realms; ask a question.
The first thing you might notice is the part about not knowing what to ask.  It all just seems so perfect.  Why question it?  Won't that just be offensive and cause an argument?  "I trust my people to know everything, all the time.  Never had a problem."
In theory, the one presenting the information would have the answers, easily, and would be happy to help, much like an educator.
So where are they?  Nowhere to be found.
Asking one of the randoms within the comment section arena probably won't lead to answers either.  Try it.
Pick a random commentator and question them.  Like walking up to some random guy on the street, "Hello.  Why is this shit happening and what did they mean by that?"
Is an informed opinion a direct answer?  Where did they get their information from?
Just try asking a challenging question, anywhere.  First thing you might notice is how embarrassed you'll be for not knowing the answer in public spaces.  Inner turmoil occurs.  You become afraid to ask.  Too many consequences.  Not worth it.  Everyone will pounce at the opportunity to appear smart by picking on someone perceived as stupid.
And of course the one so willing and generous to put the information together is too busy working on the next information packet to even notice any questions were asked; could not care any less about your, "Drama."
"Leave a comment."
Not a question.
Did you even notice, after all these years, the subliminal messaging in plain sight has been conditioning you to not ask questions.
Let's break it down, shall we?
Most people choose, Leave.
Once they're done, they leave; on to the next episode but first it's time to be manipulated by a few ads that require skipping until you hit that annoying one which makes you sit there and watch the timer go to zero, instead of watching the ad.
Knowing all eyes could be on you and your comment if you do decide to express your opinion, you'll probably want that comment to be, special.
You're not going to be top comment most popular extraordinaire material if all you have to say is, "Nice wonderful news information today thank you master of all things wise."
No, you want to be noticed.  That shit has to pop and since you're surrounded by, like minds, the easiest way to get likes from the like is to say something they'll, like.
Words and thoughts become a performance.
They're not going to like a question!  Questions don't make top slots under the news and information.  The comment that agrees the best, does.  Monkey see, monkey do; been like that for years now.  Agreeing makes you popular and that's way better than being cancelled.
Even when the content is based around disagreeing with a concept, the people consuming and responding are often in agreeance with the arguments presented, by default.  The system is rigged.
Of course I will not discount the fact disagreeing with some sources by default is fashionable as well.  Yelling at the "mainstream" for instance, yet, still not asking questions, still not getting answers, plus they'll shut the comment section off in order to help create the illusion of, "There's no problem here."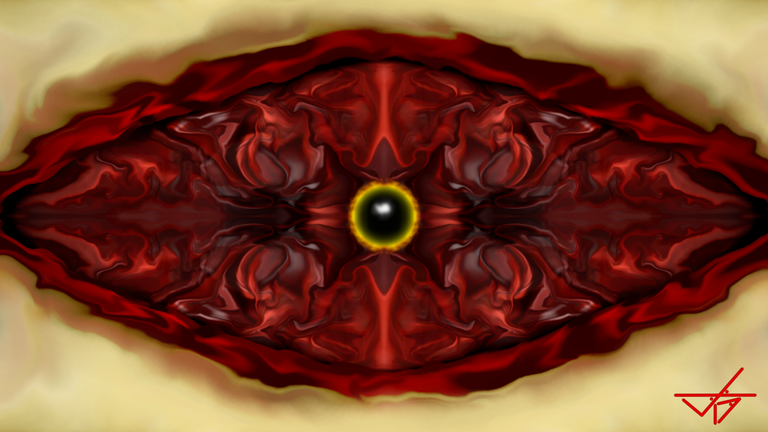 This is a problem you guys.
Asking questions is an inconvenience by design, reserved for things like press conferences and people with, special question abilities and asking privileges (SQAAP).
For the most part, humanity has been sorted out like laundry anyway, and only gets the brainwash cycle meant just for them.  For consumption purposes only; not questioning.
"Is this human cotton, or wool?  Hot, or cold?  Do they require an extra rinse?"
Some material will tell you to question everything; notice nobody ever questions that material...
News and information is becoming entertainment or has become entertainment.  Fully equipped with cheering crowds who are also ready and willing to boo their opponents out of the arena.
Entertainment often depends on suspension of disbelief.


These elements of entertainment could lead to quite a few problems on the road and down the road.  Society might even be getting a flat tire now and even breaking down because of this madness.
Even the simple act of criticizing delivery methods seems futile.  Many people have been preconditioned to think I'm talking about information coming from, the other team.  Theirs wouldn't do this to them so therefore it's not a problem.
When you don't play for any team and stand on the outside of everything, only looking in, you notice it's all the same.
What leads you to dismiss some information sources and not others, by default?  Your sources conditioned you to do so.
---
---
There's a war on for your mind! RAWR!
---
Translates to: "I need your mind or I can't make money so I'll fight for it and take it back from the enemy so it's mine.  People love a hero out fighting the good fight, for them, so they don't have to."
---
That story might need another layer of tin foil!
---
Translates to: "I wear a suit and smile for the camera while mocking you, therefore people will want to be like me, since I appear to be socially acceptable at all times, and society is known to be superficial and arrogant provided someone else makes it okay to do so."
---
---
It's also big business and people like money.
If your livelihood depended on this strange new phenomenon with all its intricacies, you'd be the first to dismiss it.  Won't hear it from them.  "Nothing to see here."
Getting drilled every day would most likely drive someone insane.  The recipe to success is a talking head or writer with minimal opposition and a barrier between them and everyone else; information has fans, dopamine hit, get money, rinse and repeat.
Much of the educational information out there; it's solid.  Can take what you've learned and apply it directly to your life if needed.  Learn more to improve upon those skills.  Bad information leads to poor results; educator cannot make a living.
When modern politics are applied with opinions disguised as news/information along with an ulterior motive, playing for a team; that's where I'll add my opinion and say something like, this is a disaster.
---
---
An extreme example:  How strong is the flat Earth theory without flat earthers?  Falls flat on its face but if some see others believing, one can feel more comfortable believing bunk knowing someone will have their back, all while claiming it's for a good cause since they are fighting the good fight.  Now a market has been established, set in stone; bunk peddlers create a permanent revenue stream.  Someone steps in to shut down a charlatan and they say, "See!  Our enemy doesn't want the world to know about this because it will ruin them!"  Strengthening the argument (in their minds); furthering profit potential.
Notice how globe Earth doesn't have fanatics?
---
---
That's called spin.
Seems like since covid went quiet, so did the people when it comes to feeling like there's something not quite right about how information is presented and distributed, though the problem didn't go away, it went back into hiding in plain sight.

While it was all happening, many people, possibly a majority, were drowned out and censored in a sense by the two teams and their fans making all the noise and trying to shut everyone down except themselves.  Much of the population was sitting back wondering,  "WTF is going on here?"

A dark time in history; blocking it out is understandable.  We all just spent two years watching news/information and devices prescribe medical treatment, on both sides of the argument.  Of course that still happens but never to the point where the thoughts are drilled into each and every head, daily, nonstop, from all directions, not just the mainstream; seemingly everyone, everywhere.

Two years of medical opinion fanatics trying to run the world with information.  Sorted into piles, at odds with one another, clouding out the questions.  The real questions.  Real questions like, "How can I know you're telling the truth?"
Uhm.  Excuse me.  This is our truth so of course it's the truth because we say it's the truth by convoluting truth so you become annoyed then leave and we can live our truthful existence in peace and harmony with our fellow believers without you here meddling in our affairs.
Totally not a cult...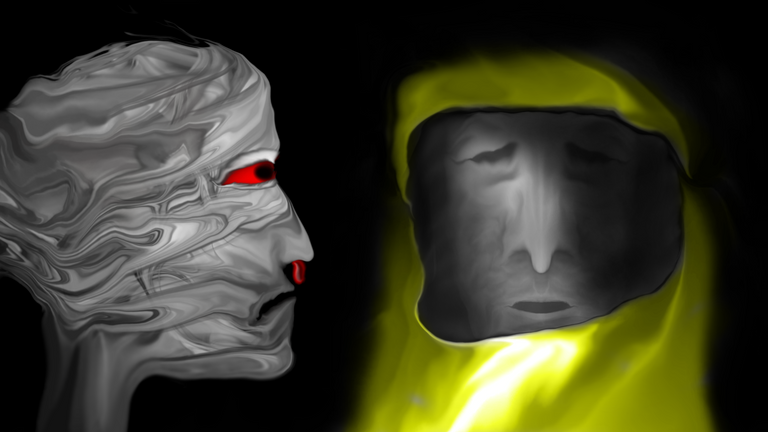 I tried asking that question on both sides of the argument, several times; got yelled out of the room every time and it seemed like they just thought I was the enemy playing for the other team.  Or they'd basically suggest you read the information, again; sometimes offer a different version of the same thing.  No actual answers.  "How can you not see how it's the truth!  Are you stupid!  Wake up sheeple!"
People were talking about their information being censored, as they censor your questions.  Others were brandishing their Official Stamp of Approval badges anyone could buy at the store and wear on their face.
Nobody wanted to reach the other side and come to an agreement or even consider why coming together would be important.  They just wanted to spill their shit so people could cheer for it.
This is a disaster.  Nobody knew why they were doing it or so obsessed with it; just did it, every day, for many months.  Somehow convinced the end was near; did nothing but try to prove it rather than preparing for it.
We did it to ourselves.
People always do.
Everyone in crypto right now knows nearly all details about FTX (outsiders know very little); along with all the previous screw ups in crypto.  Look what happens every damn time.  Word gets out, we spread it; fucking destroy ourselves then sit there and blame someone else.  "Damn regulators!"  Or whatever, "Mainstream haters!"  As we're scrambling to dump every last dime because money gone maybe.
Crypto people did that and the argument is: They weren't the right kind of crypto people.
Meanwhile the real outsiders don't even own crypto, don't care as deeply, since it doesn't concern them.  "That's what they get for playing with funny money."
Musk is destroying Twitter.  Did he really?  Or is he just a man restructuring his business who just so happened to piss off a lot of people with clout and ties to information distribution, while we sit back and spread it, since we are the distribution fool tool, working ourselves up into a frenzy like usual about the things we can't control.
I don't know and I don't use Twitter so I don't care but you're most certainly free to share this there.
Why are people working for team red or team blue, for free, spreading those words as if there's nothing else to say?  Isn't the government supposed to work for you without question, instead of what we have today?
News and information is a product yet the customer is never right if there's a problem; consumer does all the heavy lifting when it comes to distribution and advertising, for free, by spreading it; consumer might even start paying a monthly subscription to people just so they can do that job.
Wow.
It's all so strange, because in order to avoid something like another covid-like controlled media shower out to rock the planet and the people, all they have to do is throw away those thoughts and turn their backs on it.  That'll take all the power and control away if they truly are attempting to manipulate an entire populace.  Someone asks you to comply you just say, "Well I didn't know."
But who would be brave enough to do that.  Might miss something...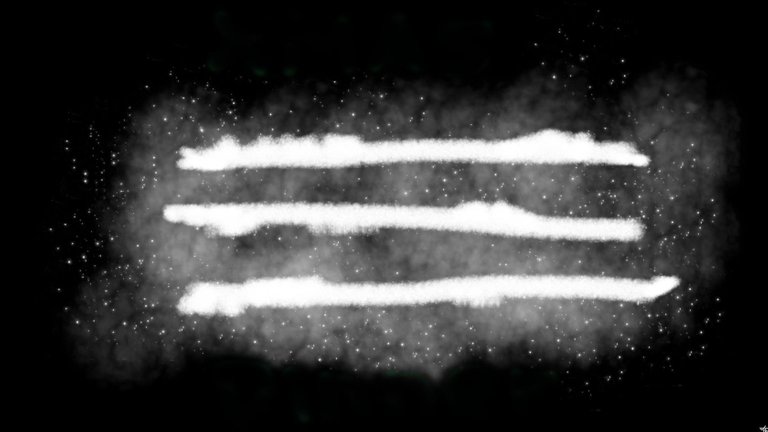 Now I must ask you to snap out of it.
Earlier in this article I used power of suggestion to trick your mind into believing something to be true.
Did you even notice?
I have no proof "Leave a comment" is some form of intentional subliminal messaging.  I simply framed it in a way that allows for the suggestion to enter the mind freely, without question, and become true.  Look how I even told you not to question it:
---
Not a question
the subliminal messaging in plain sight has been conditioning you to not ask questions
---
Regardless of sources and whatever team you play for, that occurs all the time in the world of online news and information.  Clickbait headlines.  Memes.  Heavy in advertising as well.  It's also the most crucial element when delivering a message meant to lead people into believing, the strangest of things.
It's being suggested you see things a certain way and works to convince without question; hits all the right nerves in a sense.  Doesn't always work but, does work.
Can be a form of hypnosis.  I'm creating awareness.
A subliminal message disguised as a subliminal suggestion within a subliminal message acting as a direct message; or something.  That might be a first.
Be careful out there.
For two years it was suggested you'll die or become sick if you take a vaccine.  For two years it was suggested you'll die or become sick if you don't take a vaccine.  Imagery also plays a key roll in offering up suggestions.  I'm sure you can recall seeing alarming graphic images and charts, everywhere, on both sides of the argument, constantly, along with several suggestions your livelihood would be on the line, forever.  That's one way to mess with a mind.
All pieced together, how the mind processes information can have a lasting impact on the brain; mainly the parts you can't control.  Brainwash is a real thing.
The ultimate mindfuck of epic proportions smashing into everyone equally, and nobody even knew what hit them; didn't even know they were being hit or how to process it.  Lapped it up and ran with it while thinking only the other team was screwed up as they scrambled to find a way to agree with something.  Resulting in billions experiencing a pandemic of covid, hypochondriasis, and maybe even a dash of anosognosia, amongst other various brain mishaps.
My opinion.
Have a nice day.

Credits:
Art and images seen here were produced digitally, by me.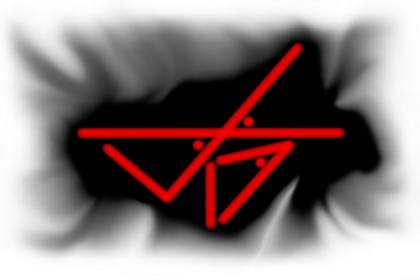 "If you want to be an information whore just spread your words and let it come inside."
© 2022 @NoNamesLeftToUse.  All rights reserved.
---
---