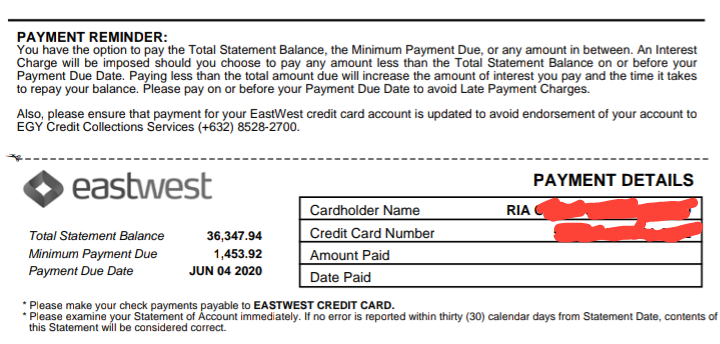 Because of covid-19 pandemic all people around the world are affected. A lot of people becomes unemployed. A lot of people struggling in daily lives. A lot of people has no work no pay.
I am one of those people. I am thinking a lot of things. I am thinking on how can I pay my bills. I am thinking on how to surpass it all. Most especially in paying my bills. Now, I received my statement that will due on the first week of June. No matter how many times I will think on how to pay it, the answer is again impossible to pay on due date. It is one of the reasons why I am having a hard time sleeping coz of thinking much.
Maybe I can clear my payable if a miracle would happen. But it is impossible coz I only have few more days left. I have no salary for the end of the month.
I already reserve my earnings here to help me for paying my bills. I know it is not yet enough. But, I am still grateful that even without work I am still earning here. It is a big help for me. I am grateful to those people who keeps on supporting me here.
From the bottom of my heart thank you so much! Please wish me luck to overcome this.
Good luck to me!