Those who have acne on the face, they can't use whitening cream.
These cream not able to reduce acne spots but leads to more acne. Then what to do? What happened at festival or party?
Do you have to be with a poor look?
Then find out how to reduce acne or any other scars in 20 minutes and make your face brighter.
To whom who has no acne in the face, they can use it too!
In this method we will use milk and nutmeg powder.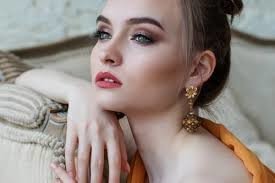 Image Source
Many people may be allergic to nutmeg, they should not use it. This process is free of side effects.
Regular use will give you good results. The difference will be noticeable from first use.
What we need:
Pure Raw milk
Fresh nutmeg powder
The steps we should follow:
Take one fresh nutmeg and make it powder. If you have Acne on the face, take half of nutmeg. If you have no acne, you can take whole.

Take same amount of fresh raw milk and make a paste with nutmeg powder.

Now massage this paste on the face. Not only the face, you can use it any skin parts of your body.

Keep it for 20 minutes, then wash properly. You Can see the difference
yourself!

Use 2-3 times in a week to get good results.
Thanks to all.
Upvote, Resteem and Stay tuned for more updates.