The iglesia Nueva de Son Servera — S'Església Nova in catalán, or 'New Church', is an unfinished church in the Neo-Gothic style , in Son Servera, Mallorca, Spain, intended for Catholic worship and carrying out cultural activities.
The construction works began in 1905 by the architect Don Juan Rubió Bellver (1870-1952), a collaborator of Don Antoni Gaudí (1852-1926), also taking charge of seeking the necessary financing. However, the works had to be suspended in 1929 due to financial problems. Subsequently, conservation works were carried out between 1994 and 1995 and various complementary works in 2007 and 2008. source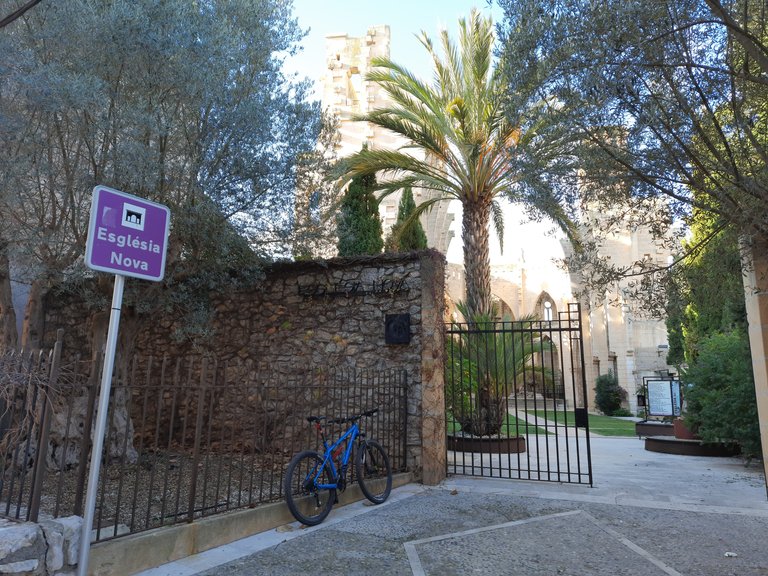 Since my return to Mallorca, I have visited this place a total of three times thus far. I'm not religious, or hugely into architecture, but I have found this place both peaceful and pleasant. When visiting churches and cathedrals, I'm often drawn to the impressive work that's gone on up high - painting a ceiling white with a massive brush is hard enough!
However, due to a lack of funds (which seems to be a reoccurring theme on this part of the island), the rain blocker didn't get built and instead, we have light!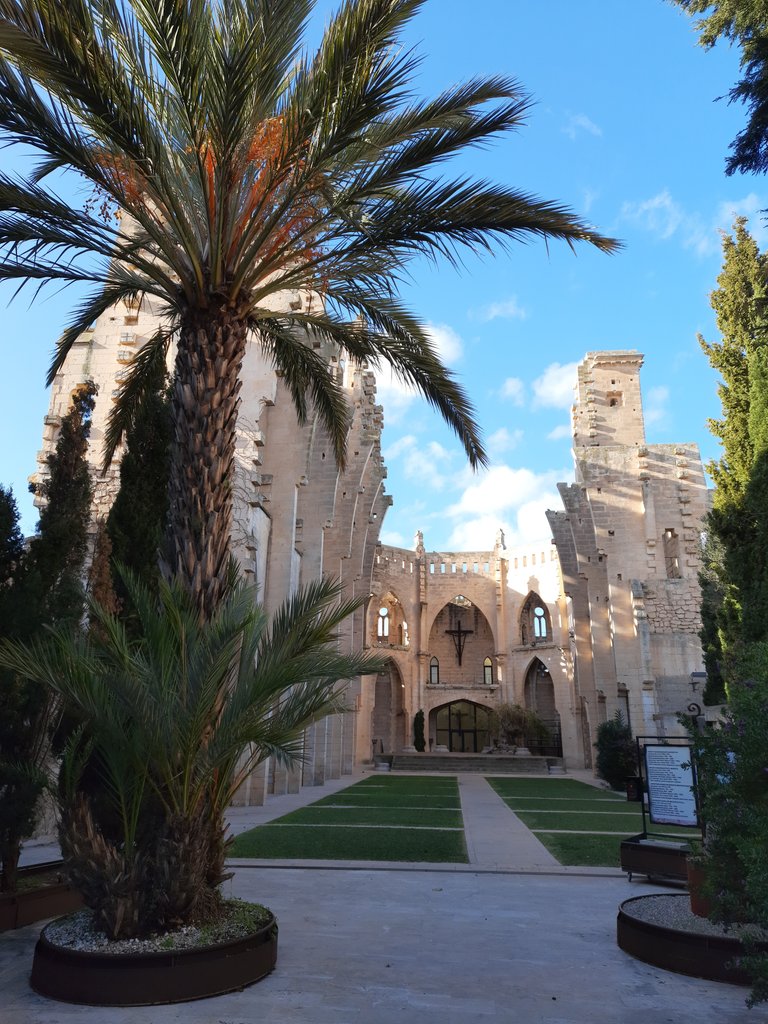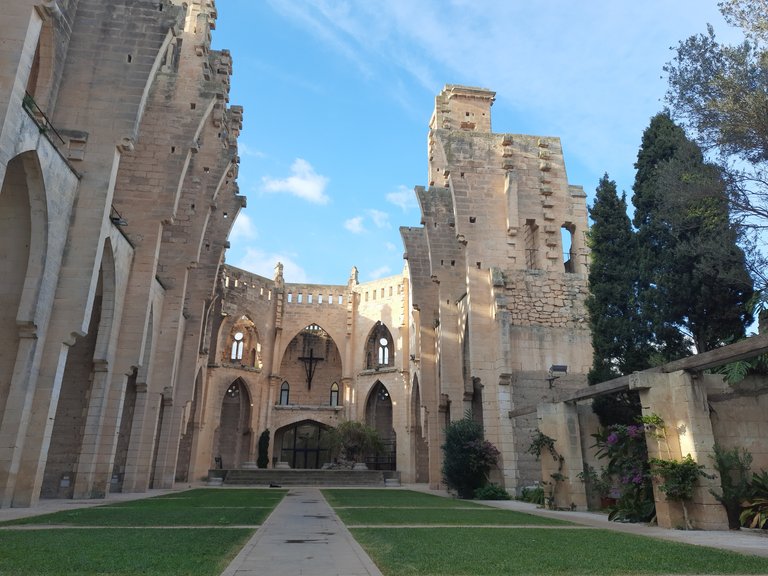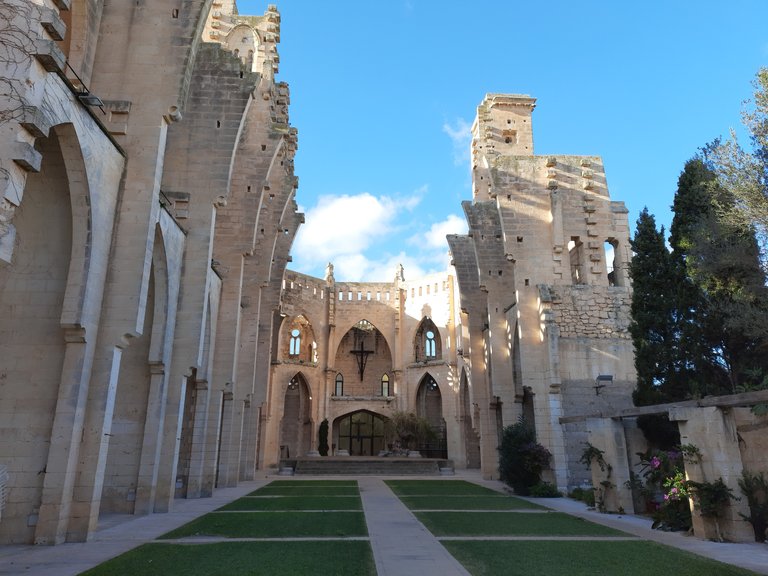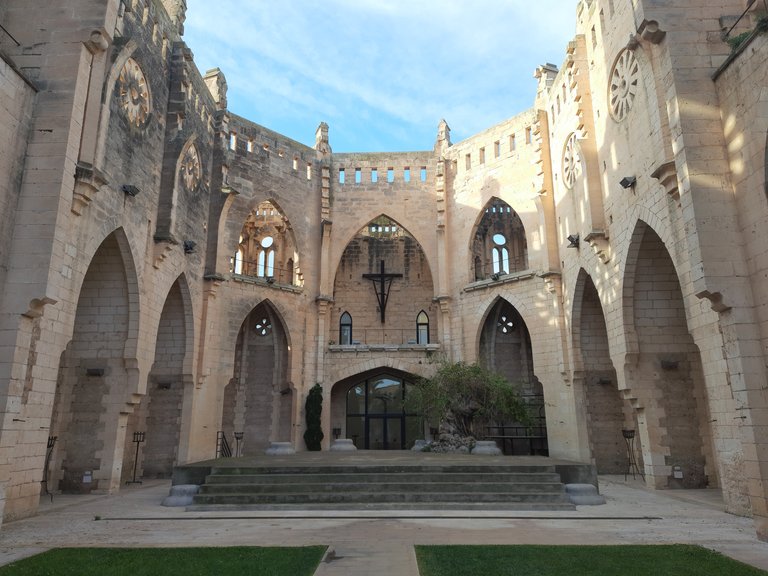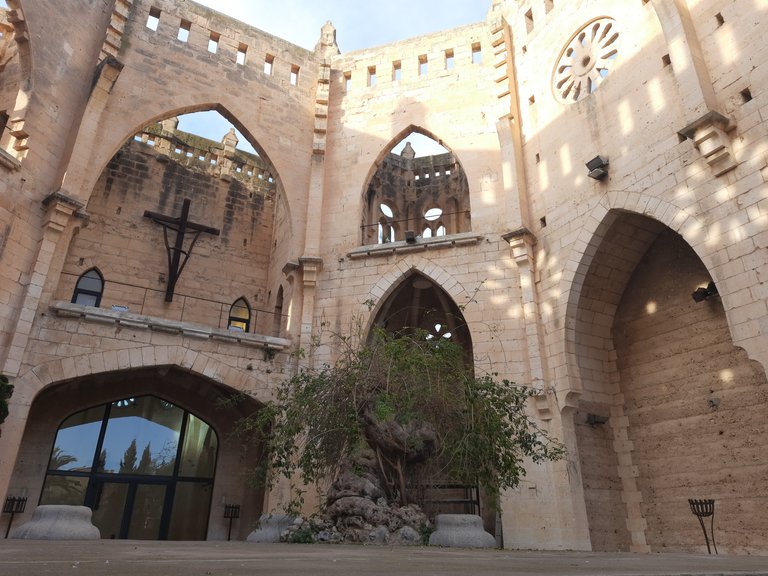 So far, I've not seen a single person inside the grounds, but Google tells me that there are jazz festivals here from time to time, and a friend (who tipped me off to the presence of the church) told me a friend of theirs got married here. I did however make a friend on one of the trips, and would like to see them again...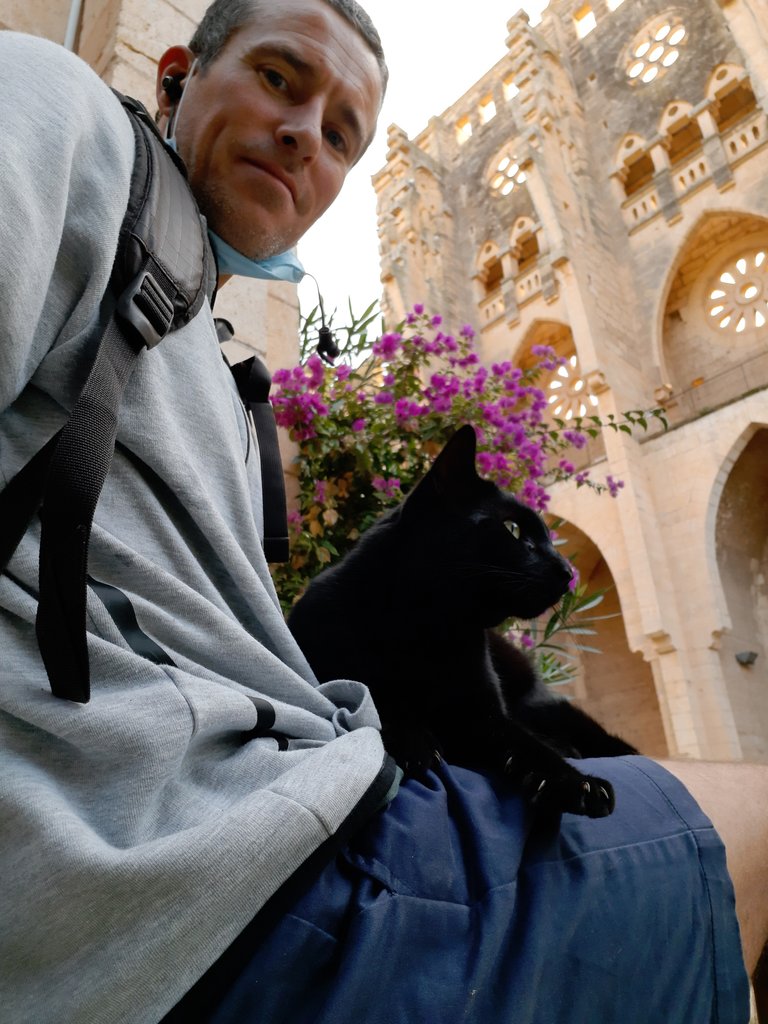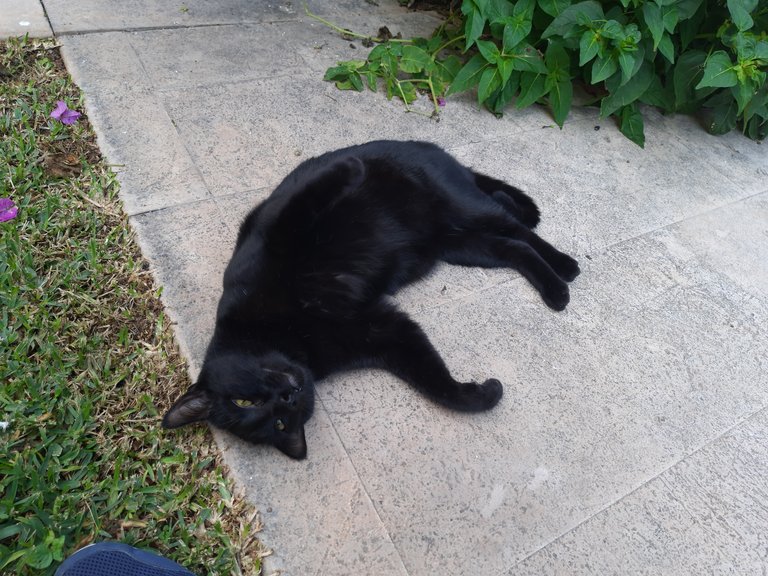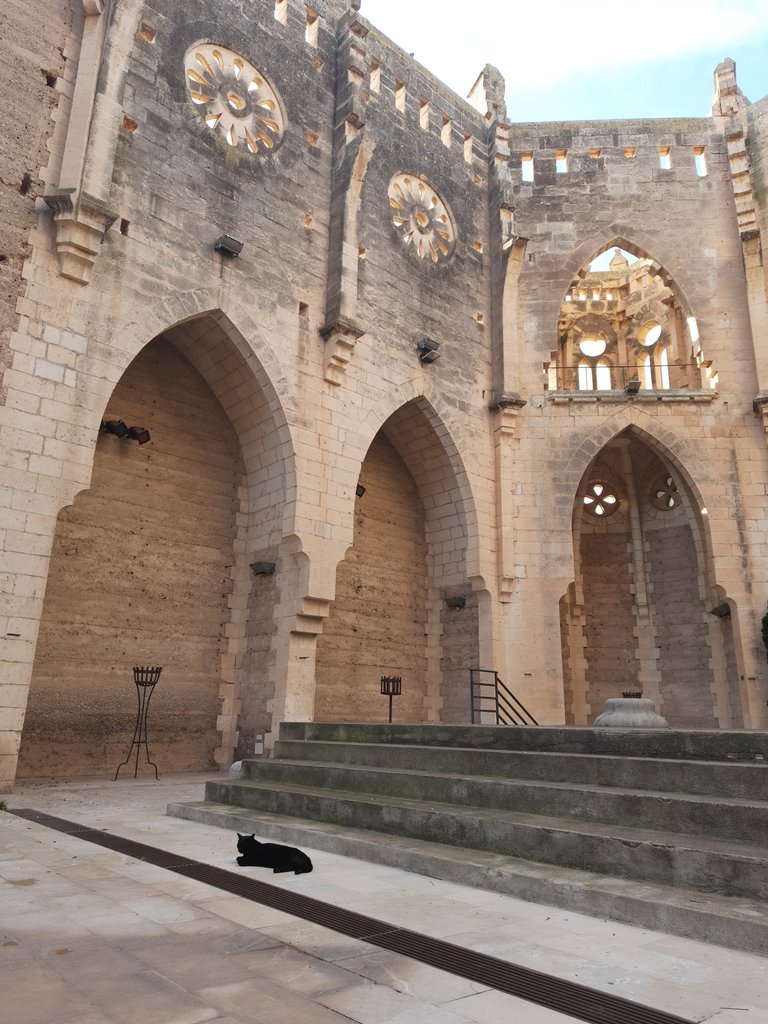 This cat was unlikely a stray as it felt strong and looked well fed. It was also very friendly and spent some time sitting on my knee suckling my jacket. In the past I've not found the cats here particularly friendly, but this one made up for the others lack of warmth.
---
Since I've moved to Mallorca, I'm often asked by my work colleagues if I have found the library yet. It's has turned into a running joke, as it is the limit to their Spanish. Until Saturday, my answer has been a no, but now I can report otherwise...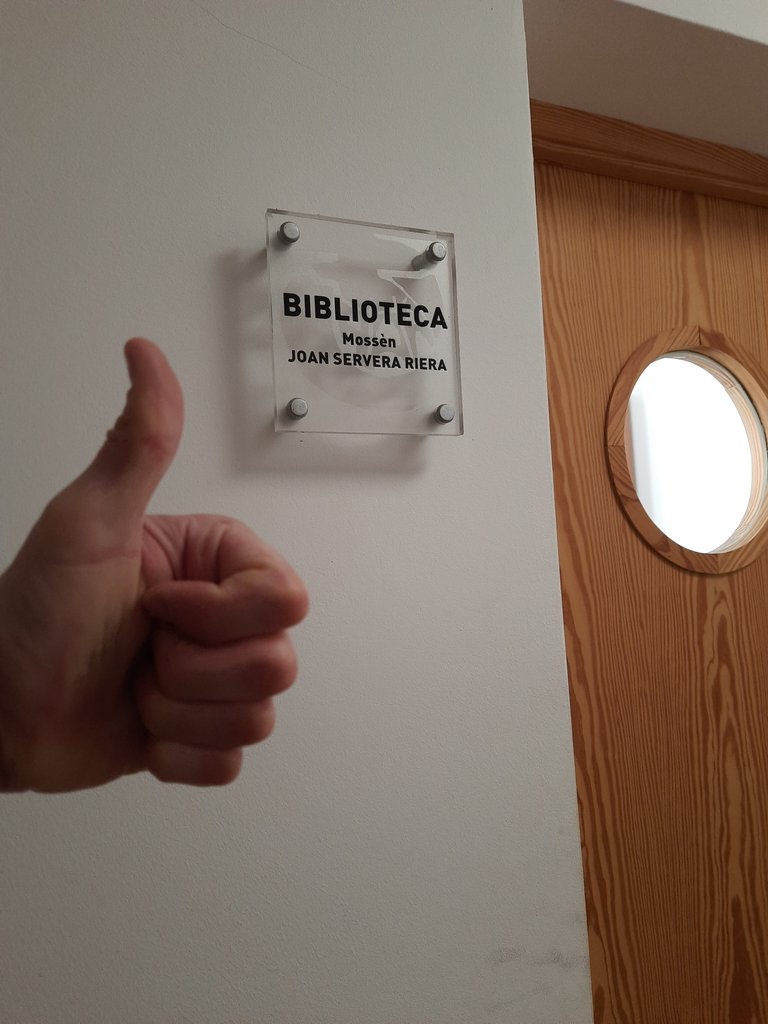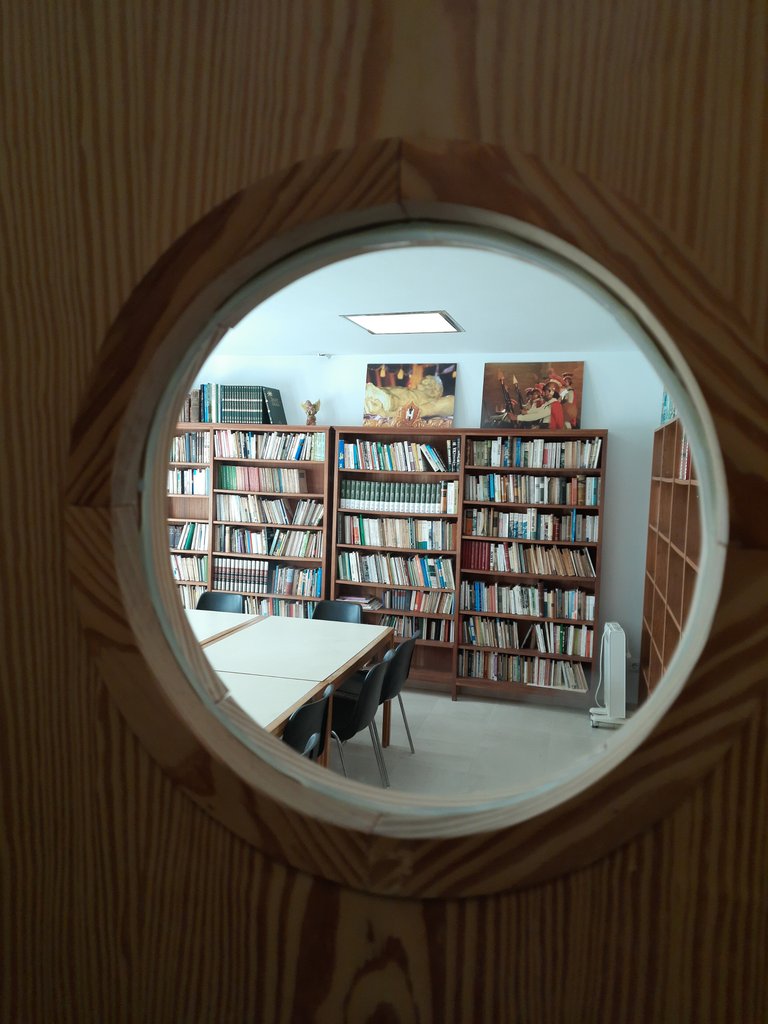 It took three trips for me to venture up the stairs to the left of the building as you face it, there are no doors at ground level which feels strange - an excuse to give if found wandering around I guess. The library was locked, although I'll need to improve my Spanish to make any use of it.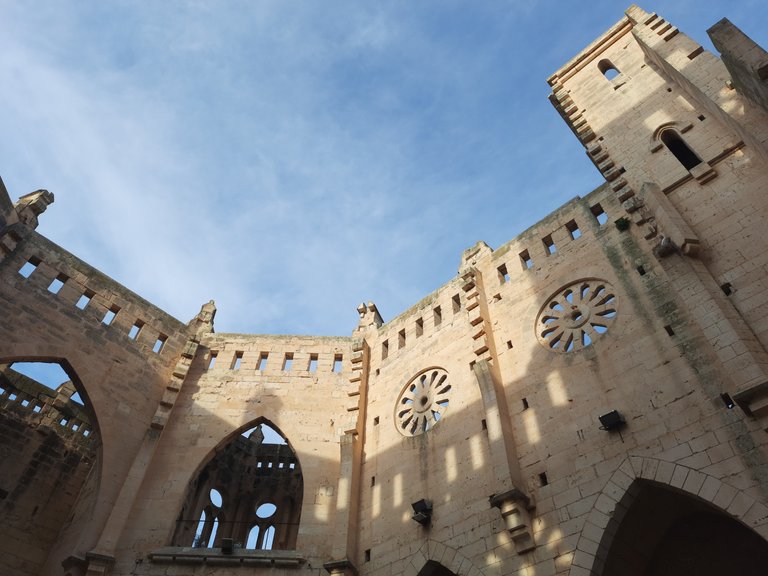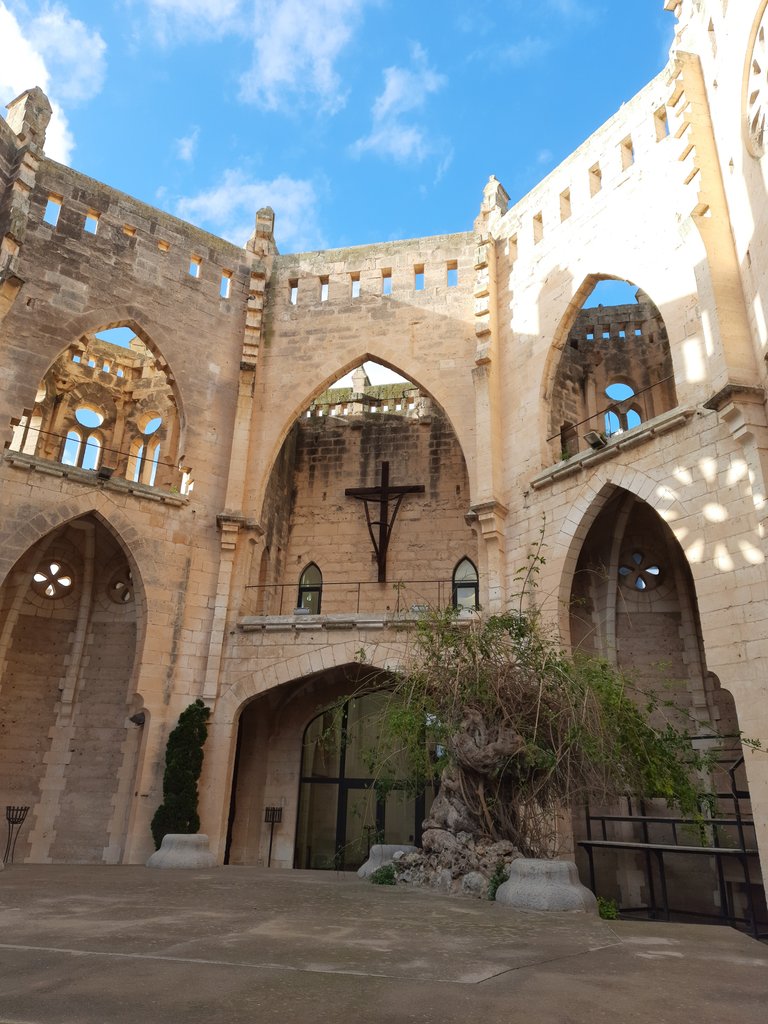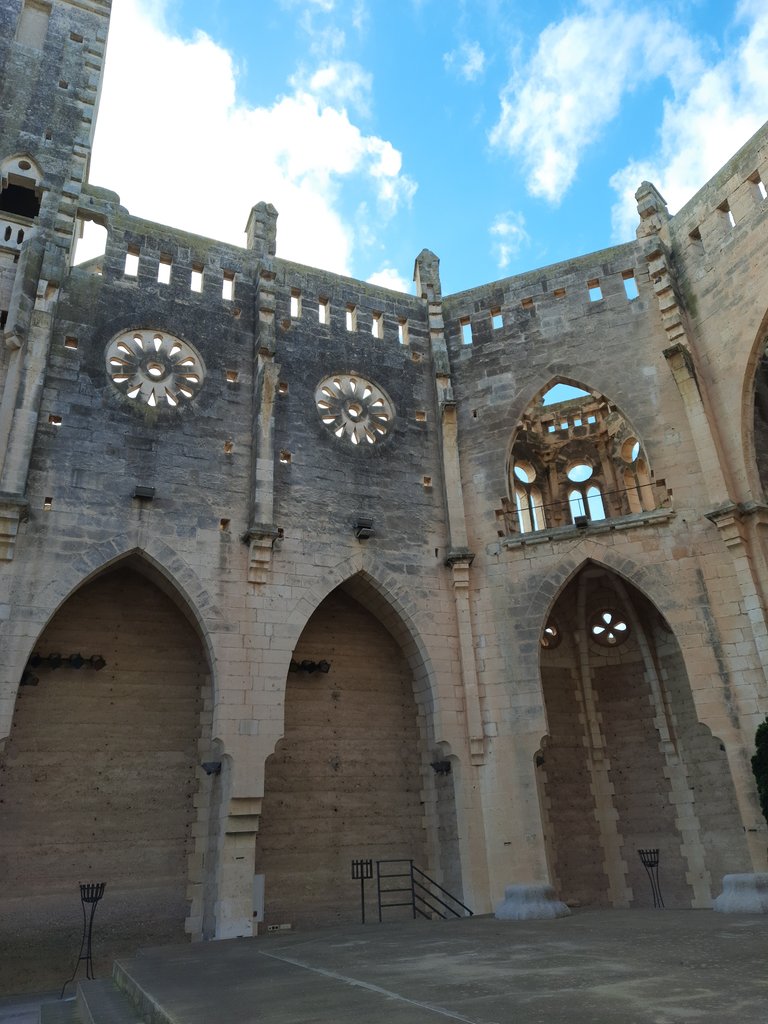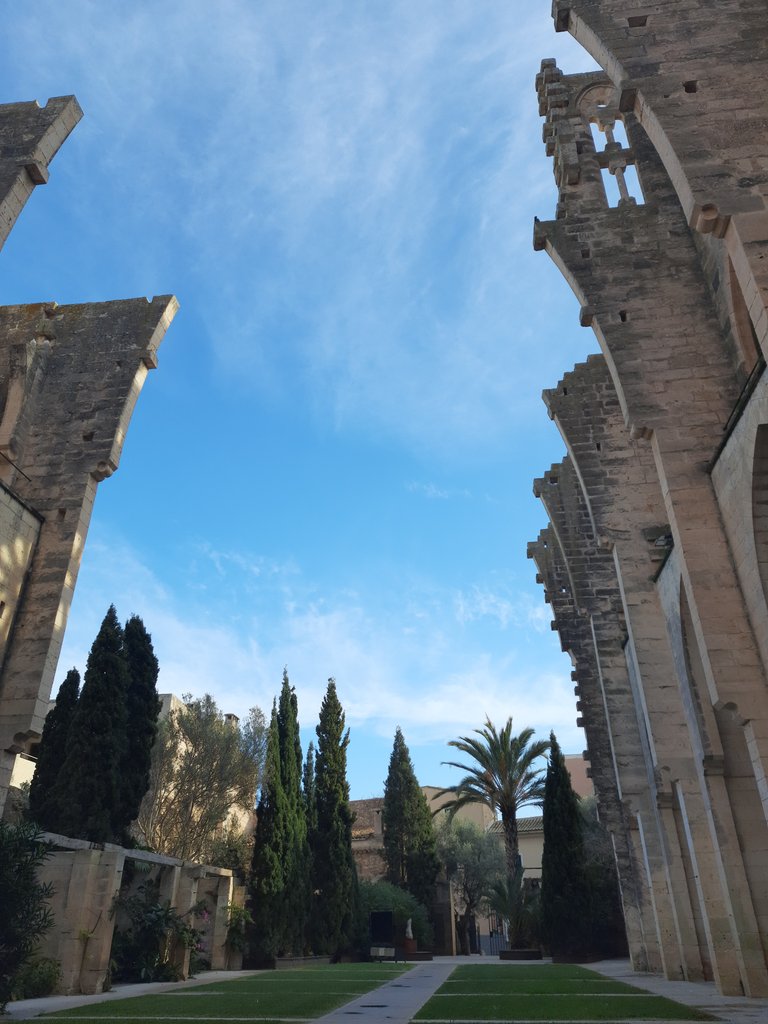 If you have the weather for it, I think open-plan is certainly an option!
Cheers
Asher