Well, if all previous X weeks were boring and dull, this one was an action that everyone was expecting for some time... Markets were busy, everybody was buying and selling, people were calling out the start of the "ALT SEASON"... I wouldn't be so sure that we are in something that big... But, on the other side, I would like to be wrong with that... lol...
Let's start with Big Daddy of all cryptocurrencies, Bitcoin. In my last week's report, the price was $8163, during the week it was climbing almost all days and early today it hit the maximum price of $9150. Unfortunately (or luckily), that price didn't hold too long and it dropped to $8650 when it is at the moment. Still $500 more than 7 days ago! If it holds this price for the next day or two, maybe we can continue going up...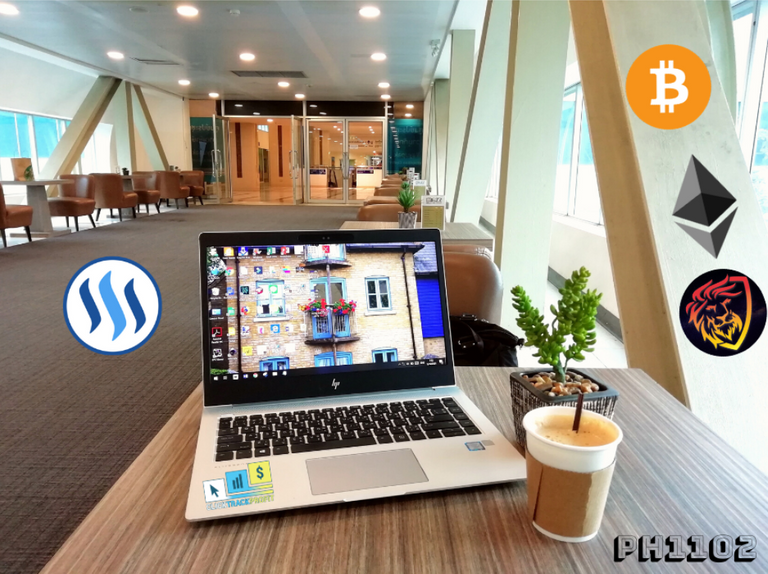 created on canva.com
As for Ethereum the situation was similar to BTC. The last week's price was $145, during the week went to $178, and now it is trading for $164. If we convert it in percentages, it had a solid growth of almost 12% in a week, compared to 6% of BTC rise. So, knowing that, the price in BTC was also pumping. Last week ETH was traded for 0.0178BTC and at the moment, the price is 0.01903476 BTC.
The biggest discussion was in seeking a reason for STEEM pump this week. We have started the week with a price of $0.129 and crawling around that price for a few days when other coins are going up... Then, suddenly early yesterday the volume started coming in and the price has risen to the * long time no seen* $0.205. The price didn't hold too long and the price decreased to $0.165 where it's at the moment... But it doesn't look that we will hold this price... If we take a look at the pricing in BTC, it was 1583 satoshis, went up to 2345, and now it is 1908 satoshis for 1 STEEM...

On Steem-Engine token markets, it was quieter... Only the tokens which are directly connected to USD were fluctuating more...
After a big launch of Fire-Pay, CTP Token price is searching its place by squizzing the buy/sell price difference. Last week it was traded between 0.01 and 0.075 STEEM per token, and at this moment is trading between 0.026 and 0.055 STEEM. The circulating supply is 912,399CTP tokens and the last 24h volume was 47 STEEM / $7.95.
I'm not sure, but I think that there was a PAL token burn during the week and the price went up a little bit. Last week, it was traded in 0.077-0.080 STEEM per token range, and now it is at 0.08-0.09 range. The circulating supply is 5.987 M PAL and the last 24h volume was pretty decent, 383 STEEM / $65.11.
As for SPT token the price was up, down, but more-less it is almost where it was the last week. It is trading at the moment in the range of 0.00175-0.00200 STEEM, so the buying price is a little better than last week's. The circulating supply is 32.533 M SPT and the last 24h volume was really great, incredible 1,771 STEEM / $302.88!
It looks that LEO token was the biggest loser last week as it's price dropped from 0.165-0.188 STEEM range to 0.125-0.139 STEEM, which is almost 25% difference. Circulating supply is 4.015 M LEO and the last 24h volume was 1,080 STEEM / $184.65.
---
My staked tokens summary (this week - last week):
CTP token - 45000 (43000)
LEO token - 3382 (3360)
BATTLE token - 9229 (9120)
SPT token - 21305 (20156)
PAL token - 1180 (1126)
~ph~
DISCLAIMER: I am not a financial advisor. The advice here given is not a piece of financial advice even though my excitement might make it look like such.

.:. .:. .:. .:. .:. .:. .:. .:. .:. .:. .:. .:. .:. .:. .:. .:. .:. .:. .:. .:. .:. .:. .:. .:. .:.

Don't forget to follow, resteem and browse my steempage to stay connected with all the great stuff!

You can find me on ClickTrackProfit .:. Twitter .:. LBRY

.:. .:. .:. .:. .:. .:. .:. .:. .:. .:. .:. .:. .:. .:. .:. .:. .:. .:. .:. .:. .:. .:. .:. .:. .:.