The excitement you feel when you have to sign for a package.
The box fits the right dimensions.
The tape is just right, bound around the corners.
The weight of the box is perfect.
It has just the right balance.
You know what's inside, but you haven't seen it in person or felt it in your hands.
You grab your knife to cut it open... you can almost see the blue tissue paper...
But wait. It's not time.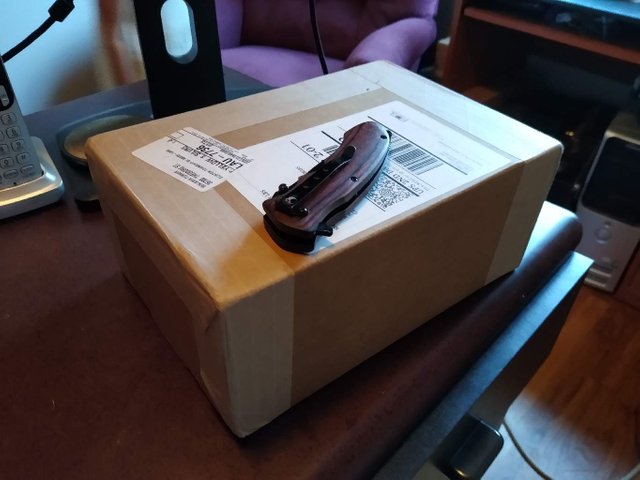 Posted using Partiko Android