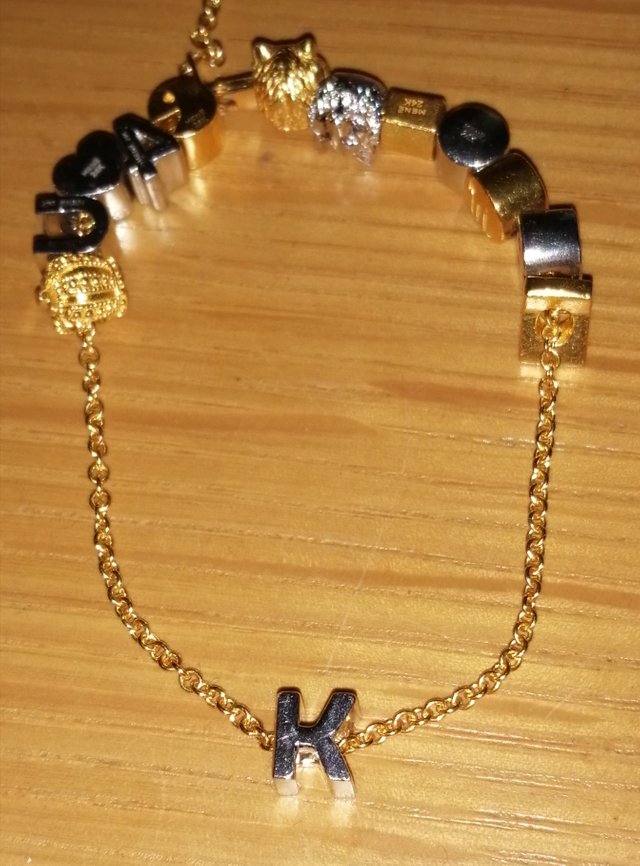 So the love of my life, and the mother to 1/2pint, more commonly known as Mrs @welshstacker, actually has a real name.... Believe this or not, but after we met she didn't change her name to Mrs W, that's just the name she has been affectionately given.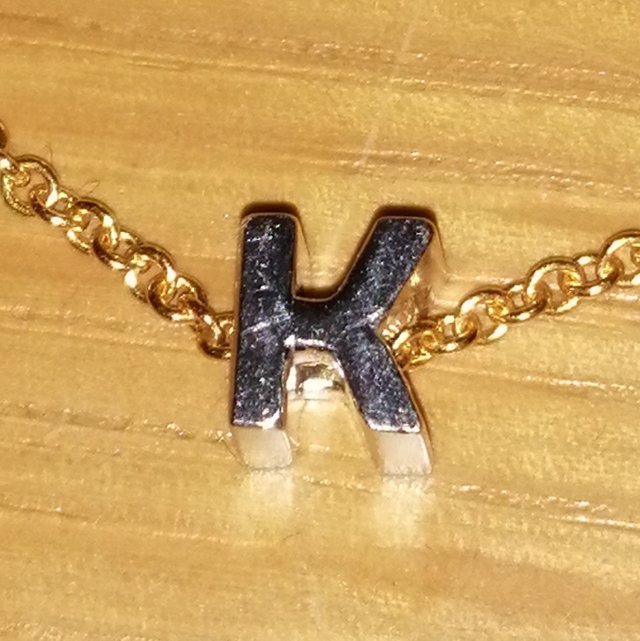 We won't go in to too much detail, I'm pretty sure she still wishes to remain anonymous, but what self-respecting lady doesn't have their own initials on a chain??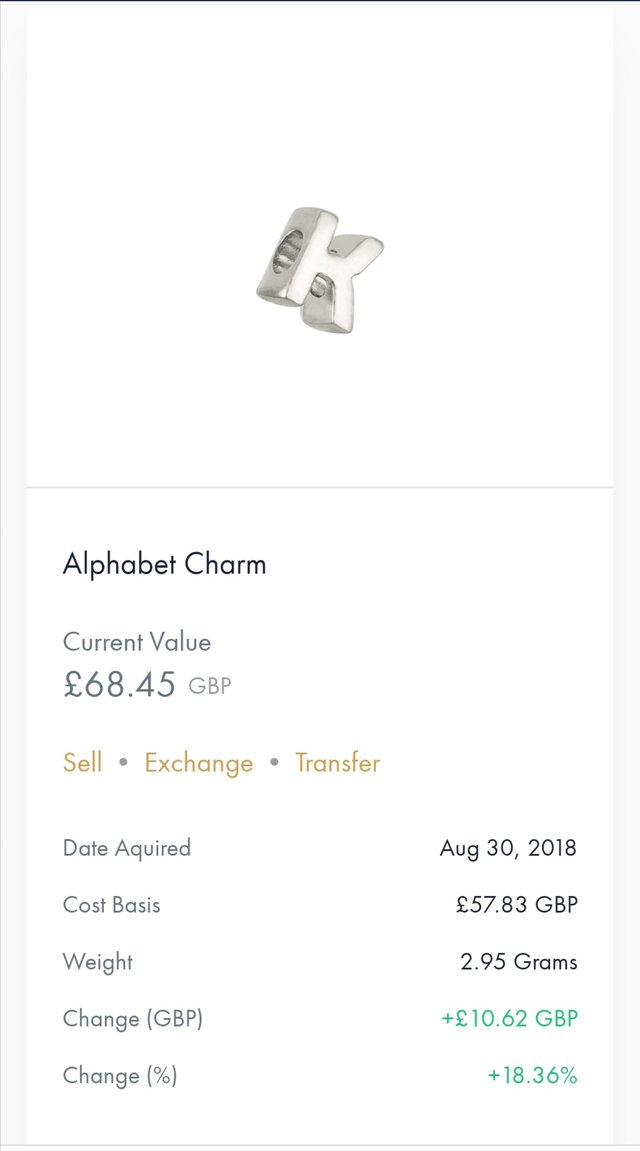 Coming in at just under 3g of pure platinum this K charm is a little beauty. The rest of her name is made up of a mixture of pure 24k gold and platinum charms.
Since buying this charm, it's already gained over 18% in value. So not only do these #mene charms look stunning but they also offer you a great investment opportunity.
Why not sign up HERE and start your own collection. By signi g up with this link, you instantly get $5 off your firdt order.