ITA
Avete un account Netflix o Spotify? Il vostro account è una versione premium? Sapete che potete risparmiare un po' di soldi per ogni abbonamento in vostro possesso? Oppure volete abbonarvi a questi servizi ma non volete spendere troppi soldi? Bene, ad aiutarvi c'è TOGETHER PRICE
---
ENG
Do you have a Netflix or Spotify account? Is your account a premium version? Do you know that you can save some money for each subscription you have? Or do you want to subscribe to these services but don't want to spend too much money? Well, TOGETHER PRICE helps you.
---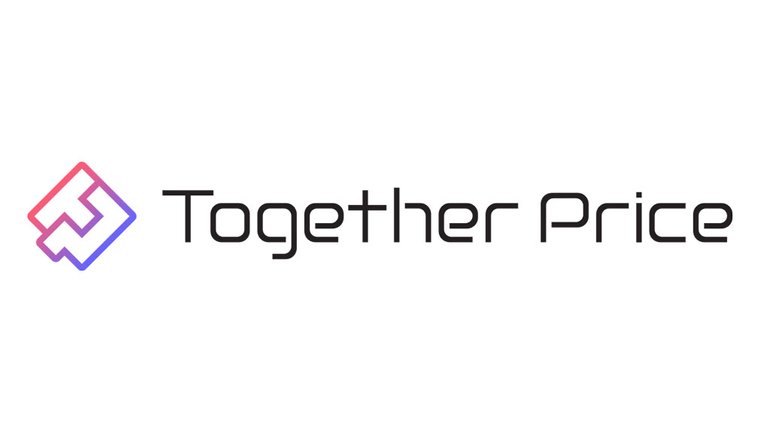 ---
ITA
Basta iscriversi, cercare il servizio su cui si vuole risparmiare, versare una piccola quota che sarà notevolmente minore in confronto al prezzo originale ed il gioco è fatto. Se vuoi creare un gruppo per condividere il tuo abbonamento i passaggi sono semplicissimi, ti iscrivi, ti proponi come proprietario di un abbonamento e aspetti che altri utenti ti paghino per usufruire del servizio.
Tutto semplice ma soprattutto legale!
---
ENG
Just sign up, look for the service you want to save money on, pay a small fee that will be considerably lower compared to the original price and you're done. If you want to create a group to share your subscription, the steps are very simple, you sign up, you propose yourself as a subscription owner and you wait for other users to pay you to use the service.
All simple but above all legal!
---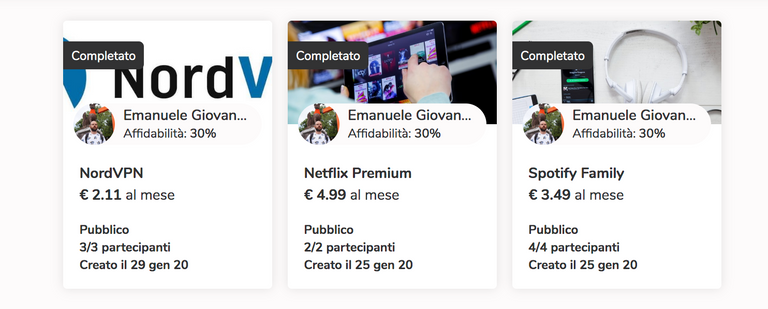 ---
ITA
Io per ora ho creato 3 gruppi, potete vederli nell'immagine qua sopra, sono al completo e mensilmente puoi scegliere se rinnovare oppure no.
Gli abbonamenti disponibili sono per tantissimi servizi in abbonamento, c'è l'imbarazzo della scelta.
TOGETHER PRICE è veramente utile ed innovativo.
---
ENG
For now I have created 3 groups, you can see them in the image above, they are complete and monthly you can choose whether to renew or not.
The available subscriptions are for many subscription services, there is plenty of choice.
TOGETHER PRICE is truly useful and innovative.
---


---
ITA
Vi lascio il mio link per l'iscrizione con cui potete guadagnare un buono da 2.50€:
TOGETHER PRICE
Grazie mile!
---
ENG
I leave you my link for registration with which you can earn a € 2.50 voucher:
TOGETHER PRICE
Thanks a lot!
---