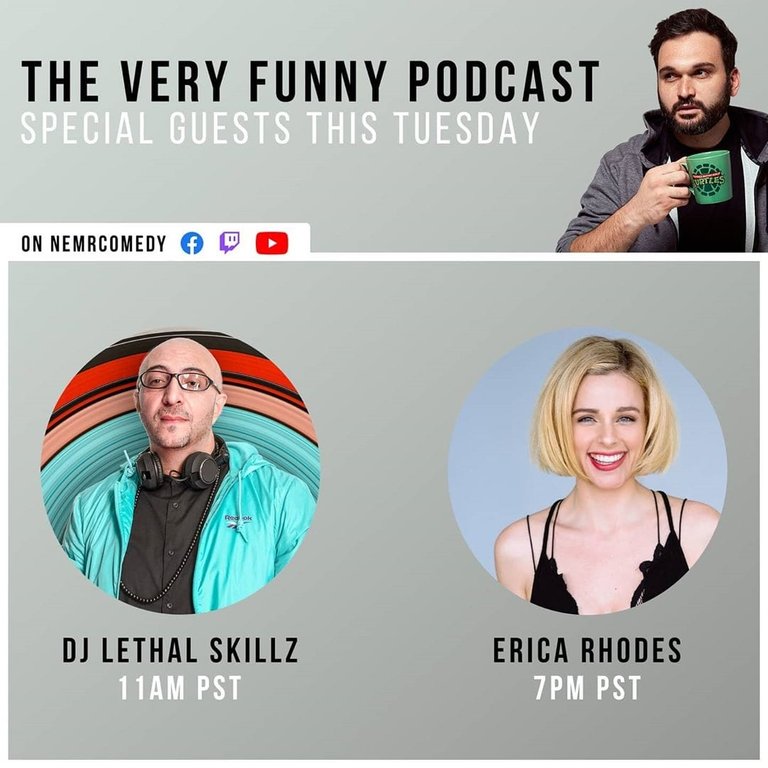 Super excited about this! Such an honor
Check me out with one of my favorite comedians and local Lebanese hero the main man @nemrcomedy 💥💯
This week on The Very Funny Podcast we welcome legendary hip hop producer and artist @djlethalskillz, and stand up comedian and actress extraordinaire @ericarhodes! Suffice to say these next two episodes are NOT to be missed!
Streaming live on Twitch, Facebook and YouTube channel NEMRCOMEDY!
Lethal Skillz at 11am PST = 2pm EST / 6pm GMT / 7pm UK / 9pm BEIRUT / 10pm DUBAI
Erica Rhodes at 7pm PST = 10PM EST / 12PM SYDNEY / 5AM BEIRUT