Thinking about playing live with some live looping electronic mess!
Introduction
We wanted to start sharing some information about the equipment we use. We have so much equipment it is great to reflect on what we use and how we use it. Today I wanted to talk about some new equipment we just got. We wanted to start doing some live performances so we thought rather than use screens and Ableton or other computer based software we would go for live looping to start doing some of our song live. So we spent the afternoon in GAK which is a great friendly shop in Brighton who do not mind us playing around in there for ages and picked up a Boss-505mkii as well as a Roland TR-5ii and a few other things.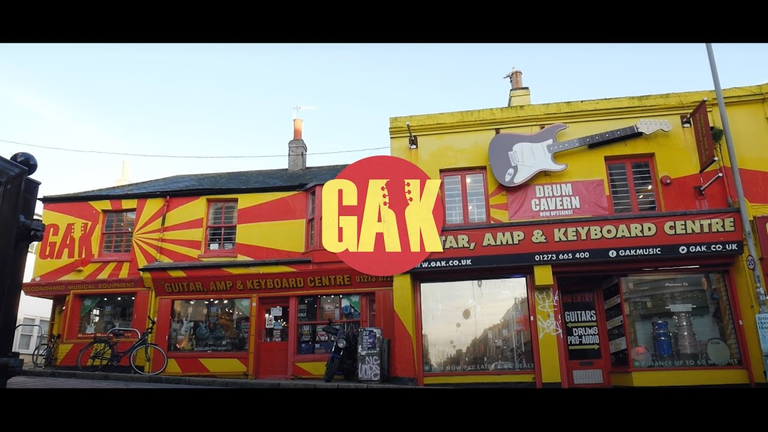 Photo from GAK website - https://www.gak.co.uk/en/our-store
Here is a picture of our new loop pedal: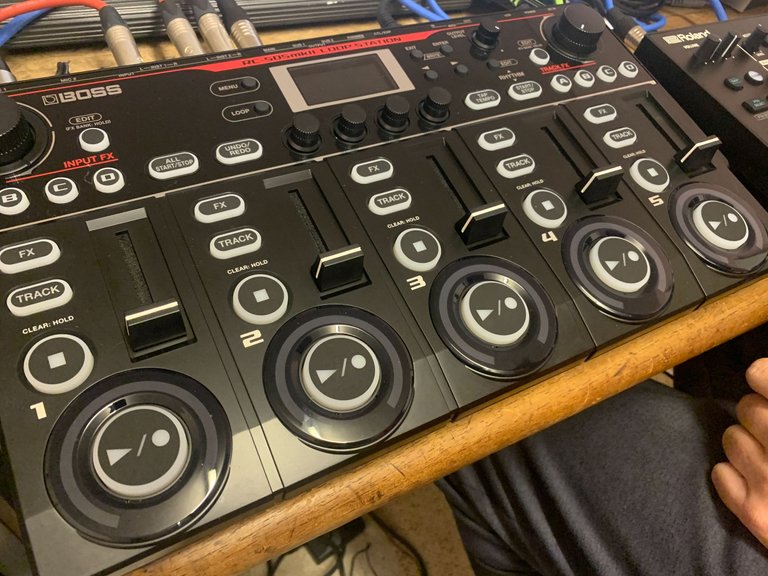 Technical Spec
here is some of the technical spec from Gear 4 music https://www.gear4music.com/Guitar-and-Bass/Boss-RC-505MKII-Loop-Station-Tabletop-Looper/411H:
Sampling Frequency: 44.1 kHz
AD/DA Conversion: 32 bits
Processing: 32-bit floating point
Number of Tracks: 5
Data Format: WAV (44.1 kHz, 32-bit float, stereo)
Maximum Recording Time: Approx. 1.5 hours (1 track), Approx.13 hours (total of All memories)
Rhythm Type: 200 types or greater
Rhythm Kit: 16 types
Effects:
Input effects: 49 types
Track effects: 53 types
Master effects: 2 types

What we love about it
So went with this as it has 5 channels that can be used to capture loops or one shots. You can overdub on the channels so you could add more. It was pretty instinctive to control and we were away with it after 10 minutes of playing. It has different banks of effects and these can be used as input effects or added after the recording. Front was mainly playing with the vocal effects while I was looking at the sync systems. We picked up a TR-8 while we were at the shop for a laugh so I was syncing that to the live looping.
We had a mic, guitar, synth and drum machine all plugged in and started jamming away over the weekend. All in all it was very exciting. We will need to start saving effects banks as well as channel setting so it is easy for us to record on the fly. I am sure once our new studio is built and we are ready to make some films and live perfomances you will be seeing this little looping beast in action.
If you have a great piece of music equipment you think we should have a look at then leave a link in the comments!
Big up all the music in the world!

the Stick Up Boys
Connect with us on different platforms! https://linktr.ee/StickUpBoys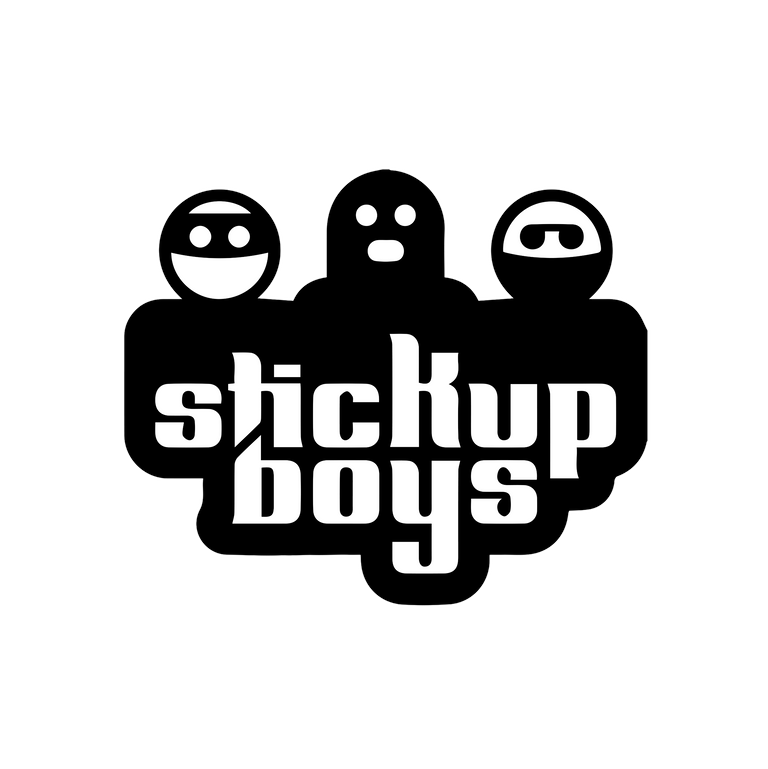 ---
---