---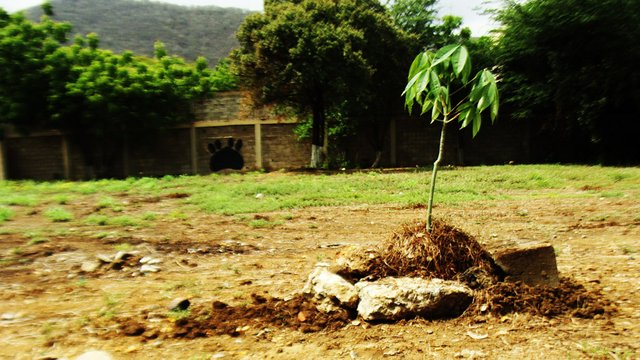 ---
Estrenando el FH22 empiezo con los contenidos ecológicos del año 2019, fue en el mes de mayo cuando trasplanté la sexta ceiba en el parque Andrés Eloy Blanco de Puerto La Cruz como parte del proyecto Viveros Ecológicos iniciado el año 2007. Esta nueva ceiba está ubicada cerca de la Casa de los Animales justo detrás de UNEARTE (Universidad del Arte).
La ceiba (Ceiba pentandra) es un árbol originario de América Central, muy respetado por los pueblos originarios, puede llegar a crecer más de 60 metros de alto con un tronco de 3 metros de diámetro, es el árbol nacional de la República de Guatemala, en el fruto se forma una fibra excelente como aislante térmico, el tronco lo usan para realizar enormes canoas destinadas para el transporte fluvial.
Esta especie llegó a mis manos por medio de unas semillas germinadas que encontré en el portal de una vivienda ubicada en el centro de Puerto La Cruz, de éstas solo me quedan 5 por trasplantar.
---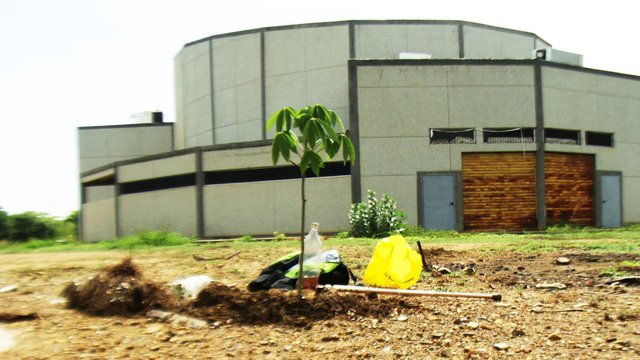 ---
Testing the FH22, I start with the ecological contents of the year 2019; It was in the month of May when I transplanted the sixth ceiba tree in the Andrés Eloy Blanco park of Puerto La Cruz as part of the Ecological Nursery project started in 2007. This new ceiba tree is located near the House of Animals, just behind UNEARTE ( University of Art).


The ceiba (Ceiba pentandra) is a tree native to Central America, highly respected by native peoples, can grow more than 60 meters high with a trunk 3 meters in diameter, is the national tree of Guatemala. An excellent fiber is formed in the fruit used as a thermal insulator, the trunk is used to make huge canoes destined for river transport.
This species came to my hands through germinated seeds that I found in the portal of a house located in the center of Puerto La Cruz, of these I only have 5 left to transplant.
---
---
"CUANDO LOS ÁRBOLES APARECIERON EN TODOS LOS RINCONES DE LA TIERRA, LA ATMÓSFERA SE LLENO DE PRANA VITAL, ENTONCES LA ESPECIE HUMANA EMERGIÓ SOBRE LA FAZ DE LA TIERRA
Y este fue el comienzo de la historia de nosotros los humanos en el planeta Tierra.
Pero, si esta actual civilización continúa con su falsa tecnología destructiva, la tierra como en el pasado desatará sus autodefensas naturales hasta restablecer su equilibrio como en el inicio de sus orígenes"
@acostaeladio
"WHEN THE TREES APPEARED IN ALL THE CORNERS OF THE EARTH, THE ATMOSPHERE FILLED WITH VITAL PRANA, THEN THE HUMAN SPECIES EMERGED ON THE FACE OF THE EARTH

And this was the beginning of the history of us humans on planet Earth.

But, if this current civilization continues with its false destructive technology, the earth as in the past will unleash its natural self-defense until its balance is restored as at the beginning of its origins "
@acostaeladio

CONTENIDO 100% ORIGINAL. NO AL PLAGIO
PUBLICADO EN LA PLATAFORMA ECOLÓGICA NATURAL PRODUCTS TODAY
MIÉRCOLES 04 DE SEPTIEMBRE 2019 - 6:20 AM (Hora Local Venezuela)