For those who want to go on the pilgrimage route in Santiago -About the French route
The Santiago pilgrimage route is officially 16 and many other courses. This route, known as the French Road, departing from Saint-Gean Piedford, France, is approximately 780 kilometers to Santiago. There are many reasons for that. If you are going on the first pilgrimage route, even if there are many Koreans, the French route is recommended.
No mountain is so high except in the Pyrenees. There are bars in between the milestone and the Albergue (pilgrim quarters), making it convenient to eat and sleep. The problem is time. Still, if you have time to spare, at least 35 days and 40 days is better. The flight and travel time should be as short as 35 days.
Walking 25~30km a day is suitable, but sometimes you have to walk 3~5km more, but don't walk more than 40km. There are differences between people, but walking more will put a strain on your body the next day. Especially the knee is broken. All seasons are good, but winter is best avoided. Not only does the bag become heavier, but there are also many places that Alberguet close a lot. There is a story that people died on the pilgrimage route, but most of them are winter. That much more energy is consumed. Of course, it is not impossible. If you have good physical strength and a lot of experience, you can go. There are also pilgrims in winter, but there are many places where Alberguet cannot be heated, so you need to prepare well. Summer is really the peak season. It is a European vacation period, so people are crowded. The weather is pretty hot in the middle of the day, but it's dry and not bad. The luggage is light and it doesn't rain much, so it's okay. Spring and autumn are really great for traveling and walking. In spring, you can feel the energy of the beginning, and in autumn, you can feel the energy of the harvest where you can walk while watching the grapes ripen.
What do I need?
Bring good bags and shoes. However, individual tastes may vary, but you need time to get acquainted with your feet by preparing only one shoe and taming it in advance.
In addition, mountaineering clothes, two sets of top and bottom, three sets of underwear, three socks, toiletries, laundry soap, towels, head-renders (you can use a mobile phone app), a hat, sticks, slippers, and a sleeping bag will be enough. The pilgrimage route is also a place where people live, so if you need anything, you can buy it locally. There is also a washing machine, so you can save money by gathering about 3 people, and if it rains, you don't have to worry about washing the laundry by using the washing machine drying function. Sleeping bags are provided with a blanket, but for bed bugs it is recommended to bring them with you.
How much is the expense?
Off-season tickets vary from approximately KRW 8 to 1 million. High season is expensive, but if you buy it 3-6 months in advance, you can get a cheap ticket. Because it is a leisurely travel style, I spent about 2000 euros excluding tickets for the 50-day itinerary. This is the price including both Paris and Madrid Toledo schedules. The public albergue costs 6 euros, private 9-12 euros, and I wanted to be alone, so I stayed in a single room for a few days. All washing was done by hand except 2-3 times. I often bought the menu del Dia and drank a glass of beer or wine every day. Instead, I didn't buy soda water drinks at all. There is a place where you can get water in the middle, and I drank water from the Albergue accommodation. I bought a lot of fruit and ate a cup of coffee at the bar. You can complete the French route for around 3.5 million won including air tickets.
How do I do a preliminary data research?
Build your stamina. I often go hiking and walk the short distance. The pilgrimage route is not easy. I have seen a lot of people giving up midway due to ankle and knee injuries. In particular, it may be due to reasons such as people who are overworked at the beginning and heavy bags.
See other books on Spanish history and pilgrimage routes. We recommend books that can be called humanities, not travel guides. There are many books for pilgrims, such as Kim Nam-hee's "The Timid, Fearless, and Frustrated Woman's Alone Tour 2 ㅡSantiago, Spain" and Jean Christophe Lupin's "Immortal Walk" Paulo Coelho's "Alchemist" and "Pilgrim". Travel is also humanities. It is good for observing people to live and reflecting on other cultures, so if you leave without preparation, you only take pictures. You need to know the basic information yourself. It's better to read one more book than to spend looking for information. As a bonus, it would be better to study about the history and culture of Spain.
Why do many Koreans come on the pilgrimage route? Here is my opinion. 'Koreans work too much and have a lot of stress. So I walk slowly and long for thoughts and a leisurely life. That's why the Spanish pilgrimage route brings healing to the busy Koreans.' It answers like this. Perhaps there are very few Koreans who have come here except young people, people who quit or quit their jobs, or middle-aged aunts. You can't hit your job, and you can't afford to spend over a month. There are many reasons for not being able to. But there is no reason it is possible. Just do it.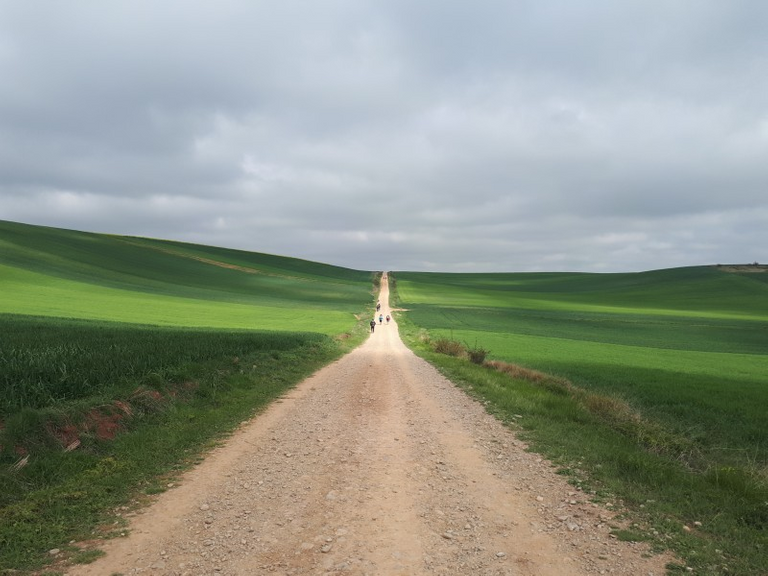 #Spain travel # Santiago pilgrimage # French Way # How Minnow # How Mino Materials # pilgrimage road attitude before # Bucket List # traveling # Walking #how you Can go a pilgrimage?