MI little history
On April 12, 2017, I walked the French Road (34 days) two years later, and on June 19, 2019, the Silver Road (43 days). As I walked, I wrote down my travels every day on my mobile phone. Every day I walk, write, read books and meet people. I asked how I walked that long way twice, but there were many more amazing people than me. When I met my grandmother who had been walking from a German house, I learned to be humble, and through the road, I looked back on my life.
My walking speed is not that fast. Maybe the comparison itself is funny. Compared to a person who walks well, if you keep increasing your speed or walking more, you are ruined. Just as it becomes fun when you choose your own life, the road must also have your own way. I met countless people on the street. Each has a different approach. Some people walk from 4 a.m., while others prepare and depart from that point even though they have to leave the accommodation at 8 o'clock. Some people stop and play after going 4-5km, while others stride like a machine walking 4-50km. Some people walk 100km all day long, while others say they save money and sleep outdoors in tents. Others sleep in a sleeping bag without a tent. There are even people who walk on the streets with companionship, while others walk pennilessly. Interestingly, everyone walks their own path differently. Are you a true pilgrim because you didn't get in a car and didn't get a backpack delivery service? I'm used to evaluation because I always compare and live. Real evaluation should be done to yourself, not to compare with others. You don't even have to blame yourself. As mentioned earlier, I do not go on a pilgrimage route to walk well. The goal is not Santiago either. I just walked with the thought of enjoying the process day by day. So, even when I arrived in Santiago, I just comforted myself lightly saying, "Oh, I've arrived." Rather, I enjoyed each day walking to Santiago. The rain, my shoes were all wet, I was struggling to climb uphill, and I had to sleep because of snoring while fighting the heat and cold, and all the things I went back for a long time after getting lost were rather strength with the word'this is Kaminoji'.
I am a travel educator. I backpack overseas for a month with young people. There are often things to say at that time. "It's a great experience." Maybe this trip is a trip of mistakes and failures. You grow and learn through countless mistakes and failures. The same is true when walking the road as a pilgrim. In one word,'Camino', mistakes and failures turn into joy. Publishing the book was also hesitant. It is not enough, but I wanted to show that there is a different life and that there is a different way. I wanted to ask a question outside of having to do well. Why do you walk the street? It's the question I've heard the most, and it's a question that I ask myself a lot. The answer changes from time to time. Nor is there just one correct answer. Countless answers make you ask questions again. Through the questions and answers that bite my tail, my life is relaxed and enriched.
Study doesn't necessarily come from books. The whole world is a school. Learn through the way. You learn through different lives. Learn through different cultures. So, travel can be a good book and another humanities. Among them, the walking tour is the best. Even if it is not a pilgrimage route, it is recommended to walk a lot.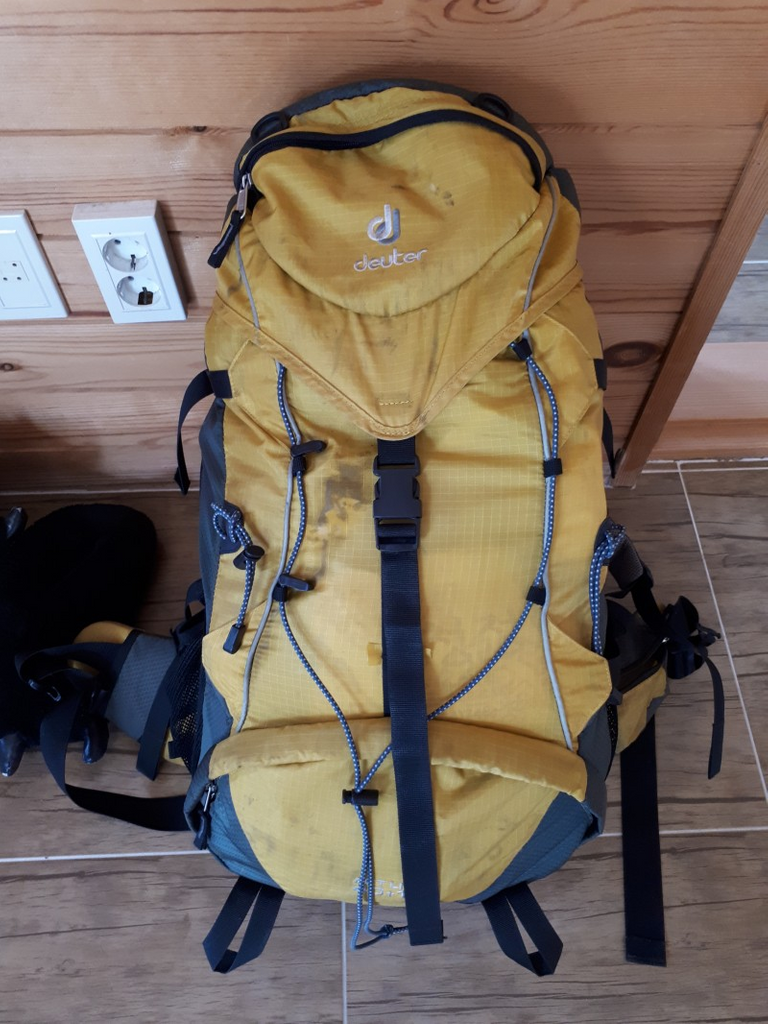 Before leaving the pilgrimage route in April 2017, I bought a new backpack because the backpacks were all worn out when I left Eunui-gil in 2019.
I traveled a lot, but there were still many things I didn't need in my backpack. After that, I was able to reduce the weight further.
The more things you have, the more burdens you have in life. We learn from travel that we need to keep reducing so that we can make life more comfortable and life more enjoyable. After about 9kg, Eunuigil succeeded in losing 2kg and walked very lightly.
Maybe it will be shorter on the next pilgrimage route.
When I come back and look at the things at home, I realize that there are many things I don't need, and now I think one more time about what I really need before buying.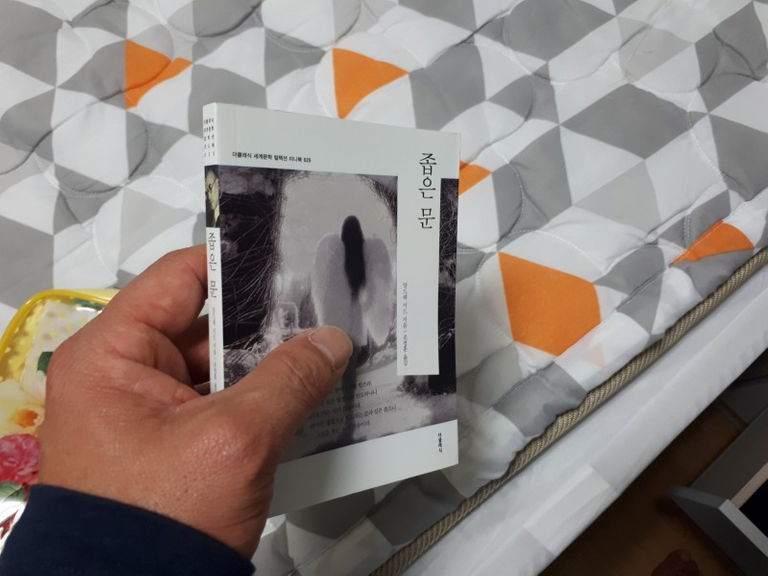 I was greedy for books, so I picked a book that was the size of my palm that I had already read but wanted to read again.
One of the secrets to saving weight on the silver path is through e-books. I downloaded it from my mobile phone and read it.
You can download books for free at each city library, so this also costs no money.