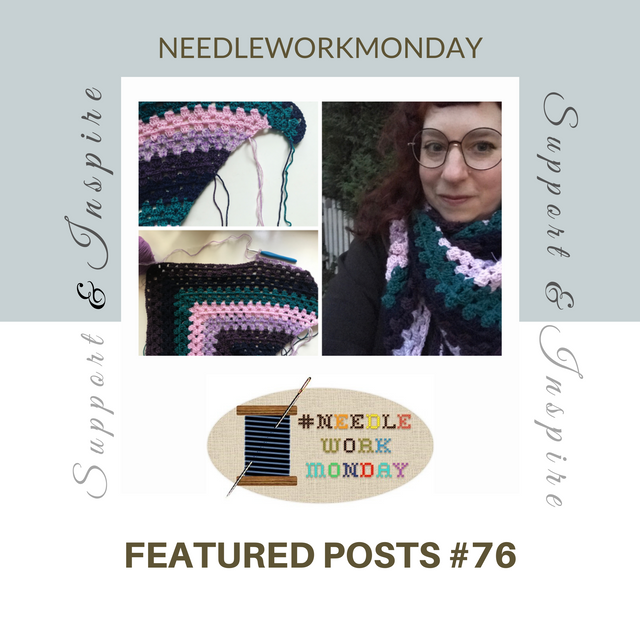 Hello everyone! Thank you for tuning in to @Needleworkmonday's Featured Posts #76!
This is a weekly Curation showcasing the needlework of our very own Steemians. Every Monday we get together to share our love and passion for the needle arts using the #needleworkmonday tag. On all other days we use the #needlework tag. We enjoy each other's creations, ideas, patterns, tips and shortcuts.
We strive to bring to you great quality work filled with tutorials and inspiration. Please help us keep these wonderful needle arts alive and thriving by supporting our creative work and community!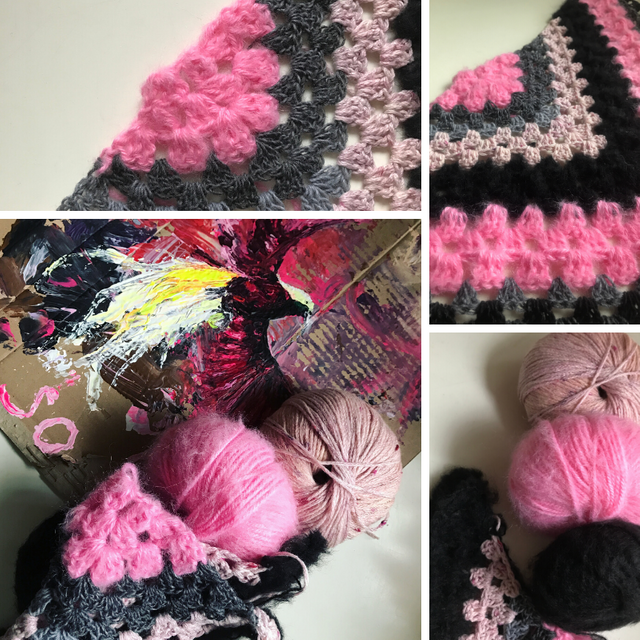 She felt proud being out in public wearing the shawl, puff sleeve sweater and cardigan she handmade. The colors @neumannsalva chose for her shawl make such a great combination and the one she is currently working on also involves some gorgeous colors. Let's just hope she can stop playing with the crochet hook long enough to prepare for her Saturday exhibition and dance performance! It's easy to get hooked on the hook once you pick it up again. 😄

If you own a sewing machine you probably will relate to this post. We hate that dreaded noise of our machine getting choked up and garments getting stuck...the unfortunate jam. @Marblely shows us how she cleaned some years worth of dust and lint out of her machine. Of course it couldn't end there, she ran into another problem. Maybe you can come take a look and offer some inspirational wisdom?...

There are several unique quilts to look at in this post. They were inspired by the work of chosen artists for the Textend 2020 Challenge. These quilts were shared during Inspiration Day and were interesting and highly creative. Check out which quilts resonated with @shanibeer.

Thank you for stopping by to view our featured posts for this week! Please stop by their posts and show some love with a read and upvote for sharing their handmade creations! To see more needle arts please check out the #NeedleWorkMonday tag and check back here with @NeedleWorkMonday every Wednesday for the weekly Resteems and Curation posts!!
If you are a needlework artist we'd love to have you join us every Monday to share your work and inspire this community to give a craft a try!! On Monday's, please use the #NeedleWorkMonday tag and on all other days please use the #needlework tag (without the word Monday attached) so we can find each other's work.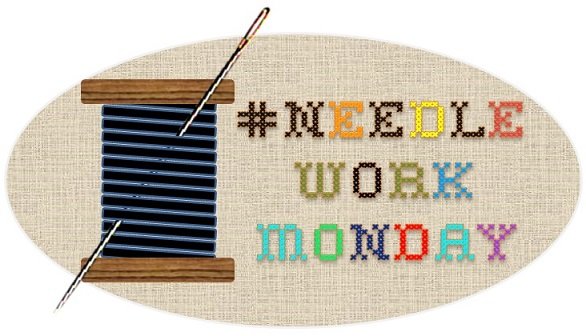 #NeedleWorkMonday initiated by @crosheille
Hostesses/Moderators: @muscara, @shanibeer and @marblely
Today's curation written by @crosheille
Our Motto: Support & Inspire